Sailing around the World with a Mission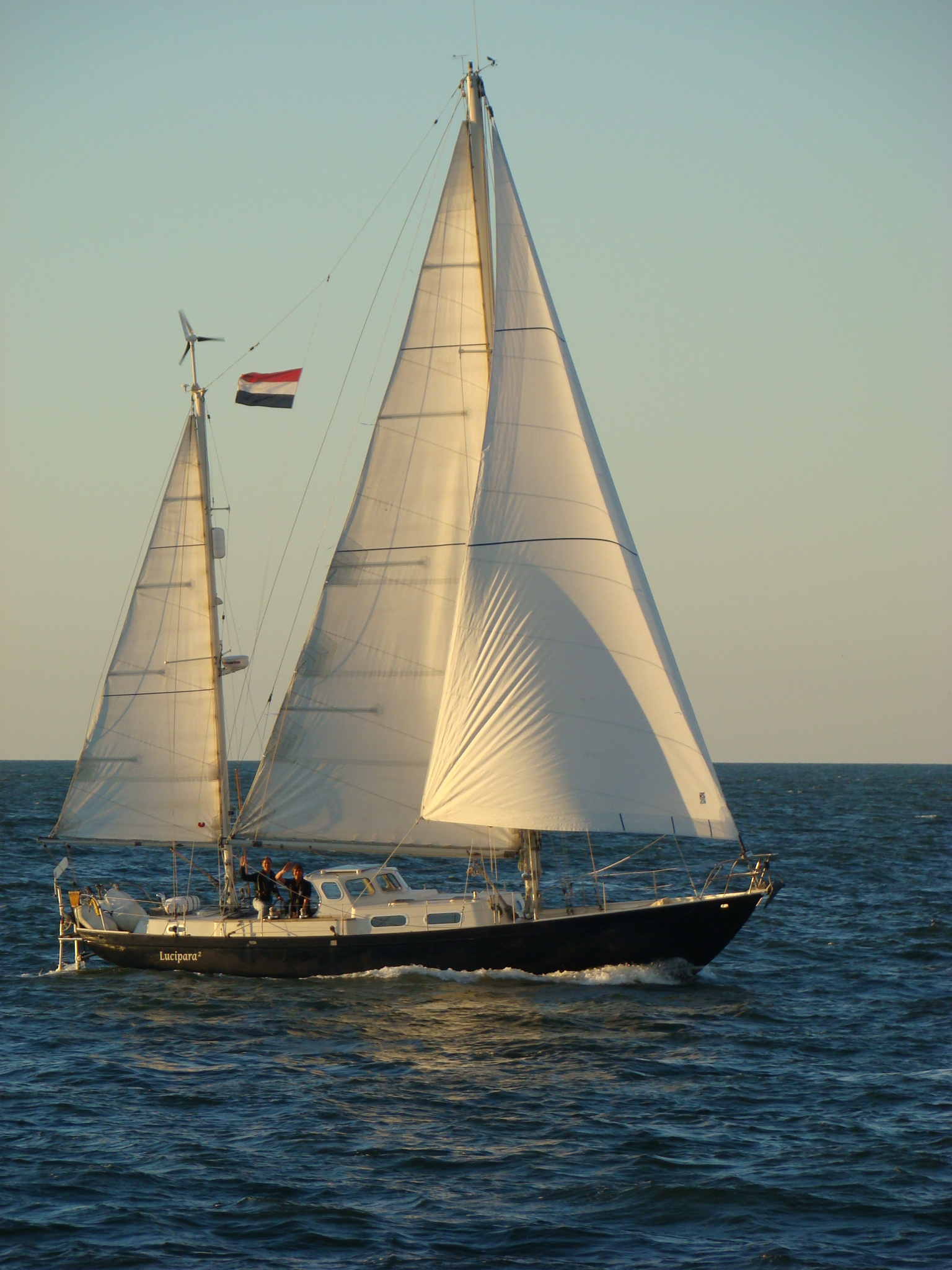 Sailing around the world was not something I had always dreamt of. Exploring the world, yes, but I imagined it would be by 4x4 jeep or VW-minivan. Ivar, on the other hand, grew up a sailor and was living on his sailboat when we met five years ago. As our plans to discover the world together developed, we agreed that sustainability should play an important role. Not only did we hope to discover unspoilt nature, exciting cities and different cultures, but we also wanted to explore and raise awareness of successful solutions to sustainability issues along the way, while traveling on wind energy. That's how the idea behind Sailors for Sustainability was born.
Scandinavian kick-off
We quit our jobs and on 13 June 2016 left Amsterdam aboard Ivar's classic sailing ship Lucipara2. Instead of following the usual route south through the English Channel, we sailed north first. We knew that great examples of sustainable solutions could be found in Northern Europe, so we decided to start our trip there.
The detour did not disappoint. In Germany we visited Europe's largest Community Supported Agriculture (CSA) farm, where the farmer delivers his products directly to consumers. The sale of the organic harvest is guaranteed, providing the farmer with a steady source of income. In Copenhagen we saw the measures undertaken by the city to be CO2-neutral by 2025, including the construction of pedestrian and bicycle bridges, expansion of the metro network and the construction of wind turbines and a biomass power plant. We also sailed to the Danish island of Samsø, which is completely self-sufficient with renewable energy. The residents are closely involved in the energy revolution on the island and co-own the wind turbines and biomass heating plants. And the Norwegians are world champions in hydropower and electric transport. Across the largest fjord sails the Ampere, the world's first fully electric car ferry.
The discoveries continue as we sail south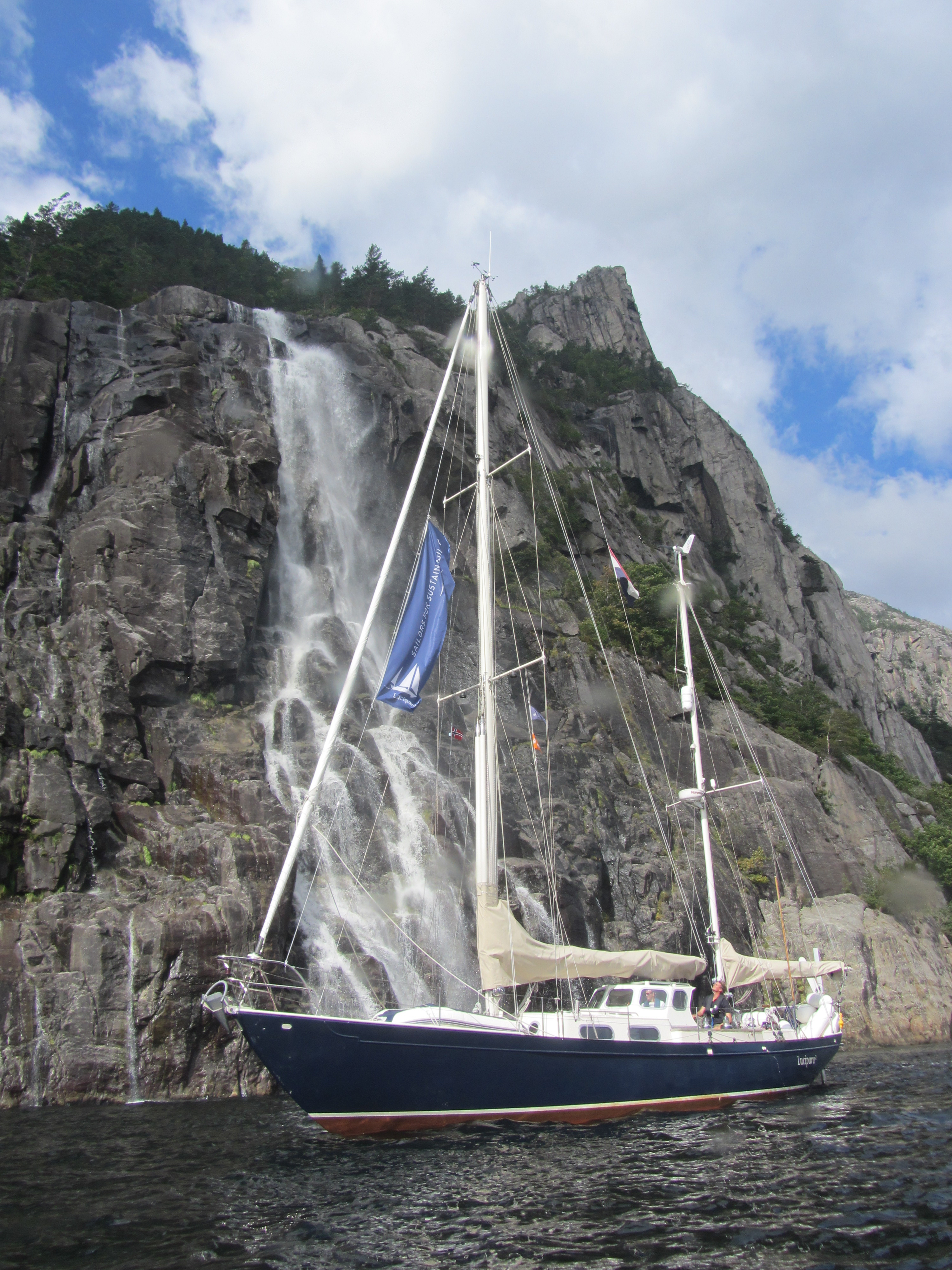 As summer began to fade we set sail from Norway to Scotland and also found inspiring examples there. Scotland turned out to be a hotspot for the development of marine energy. Underwater installations generate renewable energy from waves or strong tidal currents. Further south in Spain we visited the Mondragón company, a successful example of a large-scale cooperative. Employees are joint owners of the company they work for and have a say in policy and the remuneration structure. Honest work, job security and democracy in the workplace are central.
Although we have already visited 15 sustainable solutions, our journey has only just begun. Next year we will look for more sustainable solutions in different countries around the Mediterranean. In early 2018 the Atlantic crossing to South America is scheduled. The route then takes us to the Pacific, New Zealand, Australia and Asia. The whole world trip is expected to take several years.
Examples that motivate people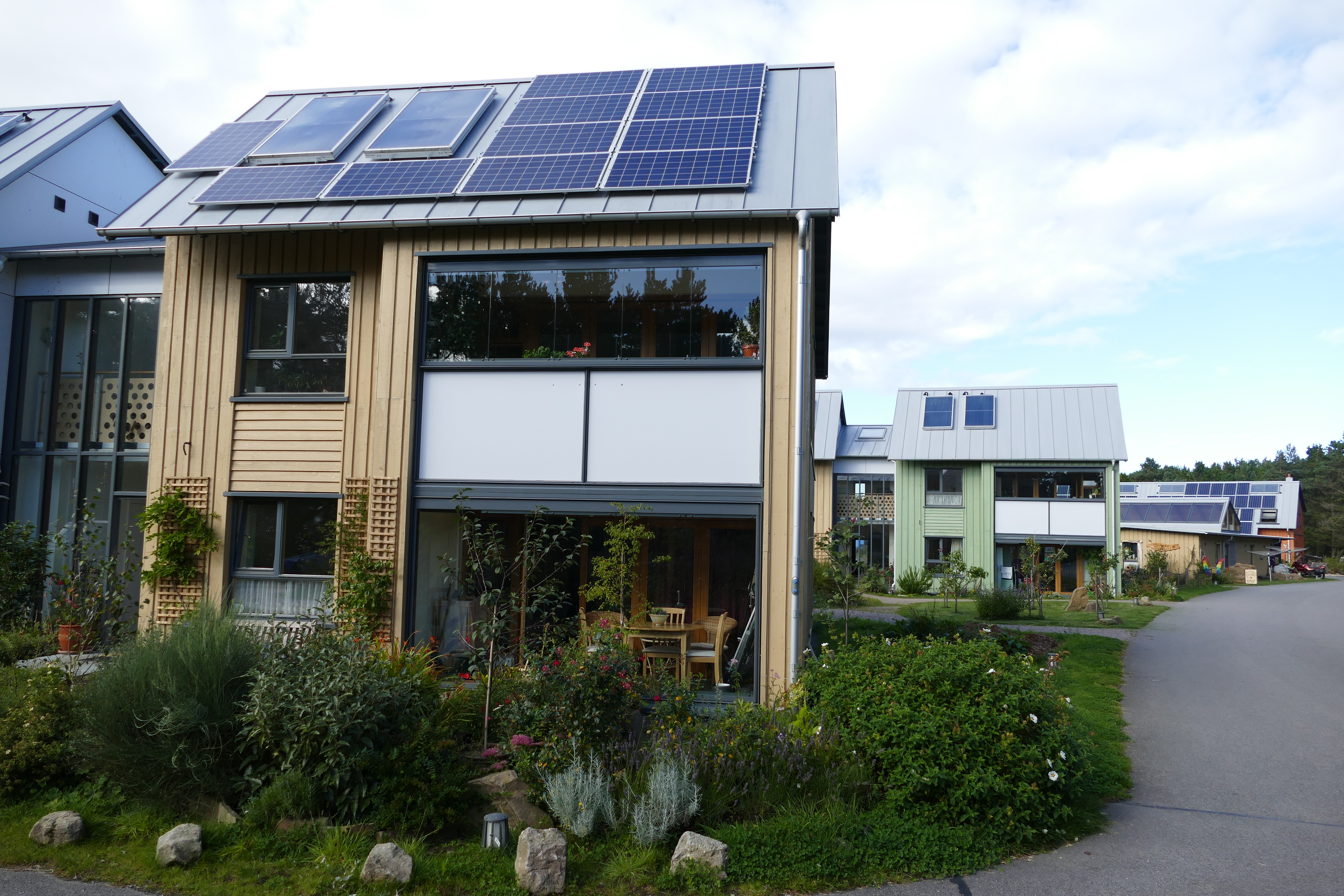 We focus our search on various aspects that concern modern society and our planet, including transportation, energy, food, housing and ecosystems. Our mission is to demonstrate that a sustainable future is possible. It is very inspiring to see how many sustainable solutions already work in practice and how enthusiastic people are about them. It is as if we are gathering pieces of a large sustainability jigsaw puzzle. If the pieces are put together, a sustainable future becomes visible.
We blog and vlog about our travels and the solutions we find. After all, to have impact the sustainable solutions will need to be applied on a large scale. By governments, companies and everyday people like you and me. We thus include a few "what you can do"s in each article and hope you are motivated to apply them! Change begins with every one of us and with everything we do.
Following and partnering
More information about their trip, the sustainable solutions and possibilities to partner with us can be found on our website. We can also be found on Facebook, Twitter, Instagram and LinkedIn.
About the author
Floris van Hees graduated from Maastricht University in 2003 with an LLM (European Law School). He subsequently completed the European Master's Programme in Human Rights & Democratisation at the European Inter-University Centre. After 10 years at Amsterdam-based law firm Clifford Chance, he became co-director at Sailors for Sustainability Foundation and embarked on a world trip by sailboat.
Other blogs:
Also read
In this article I discuss several differences between startups and starting businesses. I find this important because over the last year, I've gotten increasingly frustrated about the types of questions I (as a startup founder) would get. "Can you already live from your startup?" "Why is raising...

As a family therapist in an ambulatory setting, I see varying psychiatric disorders in multiproblem families. I specifically work with families who not only suffer from any kind of disorders, but also are affected by mild intellectual disability. This blog encompasses two parts. First, it will give...

I had a lot of fun at the EU Studies Fair. For me it proved a very fruitful event for both students and professionals who are trying to get a foothold in that lions' den that I call "Eurobubble jobs." In my experience this can be quite a daunting challenge, but if it has been a journey that I think...