Summer Internship Kuala Lumpur
Some people travel to the other part of the globe during the summer holiday, some choose to stay at home and work, while others combine both by doing an internship at the other side of the world. Last Summer, Karissa Atienza, our new social media reporter and blogger, did an internship at the Embassy of the Philippines in Kuala Lumpur. We asked her how she experienced her summer working and living in a new country.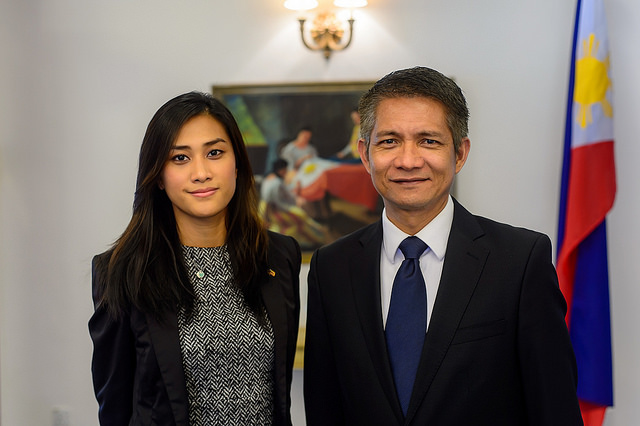 How does an average day looks like?
There was no such thing as an average day! Everyday was different, and that really was part of the charm. I'm always pleasantly surprised about the work the Ambassador gives me, the events I attend, and the people I meet. Normally, my work start at 9 am but I usually arrive earlier as there was always someone who cooks at home, brings in the food and we'd have breakfast together. Mondays are an exception as we start at 8.30 am because of the flag raising ceremony. In general, the mornings start easier, but as the afternoon starts, everyone shifts up a gear and doesn't go home until work is done. In theory, I finish at 6 pm but my colleagues and I stay for another hour or so and when there are events, we don't go until it finishes.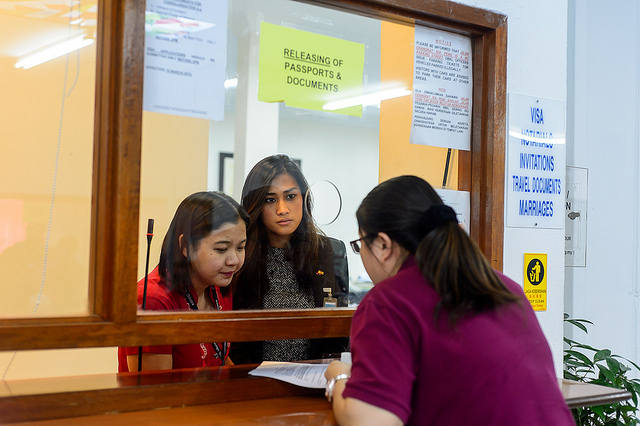 How do you like Kuala Lumpur?
KL is a great city to live in. As a metropolis, you see all sorts of people from all walks of life from a number of different countries practicing various religions. Malaysia is notorious for the amazing street food! Jalan Alor, a famous food street in KL, is considered touristy but I can assure you that it's a must if you're ever in town. Various restaurants serving different cuisines sprawl along Jalan Alor. I especially love Fried Butter Prawn, Kangkong Belacan and Coconut ice-cream. I'd also recommend Chicken Fish, (yes, it's called chicken fish).
I have to admit that I never really had much idea about domestic Malaysian politics but while working for the Philippines Embassy, I really got an insight into the state of Malaysian politics and the struggles that are going on in the country.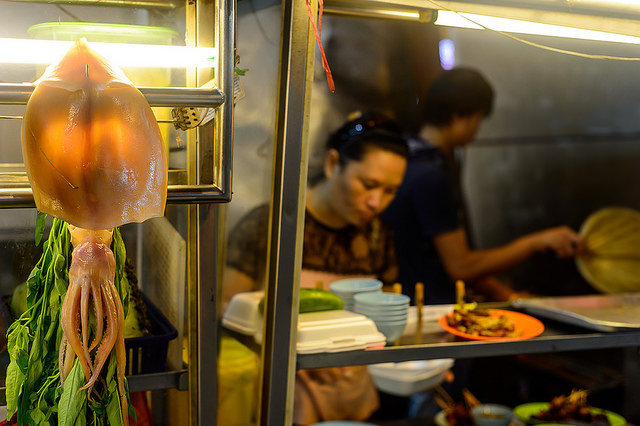 What does your function entail?
I worked for the Philippines Embassy in Kuala Lumpur. As a student intern, I was exposed to different sections in the embassy. These are the Political Section, the Economic, Cultural, and Information (ECI) Section, and the Consular section. In the Political Section, I would write reports on what's happening in Malaysia and how this affects the Philippines politically, or the hundred of thousands of citizens living and/or working in Malaysia. I also attended a number of events, such as when I worked as part of the Philippine delegation to the 48th ASEAN Ministerial Meeting and other related meetings, which was attended by a number of Foreign Ministers. In the ECI Section, I attended events such as the Opening Ceremony for the ASEAN Exhibition where I dressed up in traditional Filipino attire called Filipiniana. I also attended briefing sessions on cultural events and drafted reports afterwards. For the Consular Section, I did administrative work like processing passport and visa applications. I also went to Sabah to join the regular consular mission there and to court hearings of convicted Filipinos in Malaysia.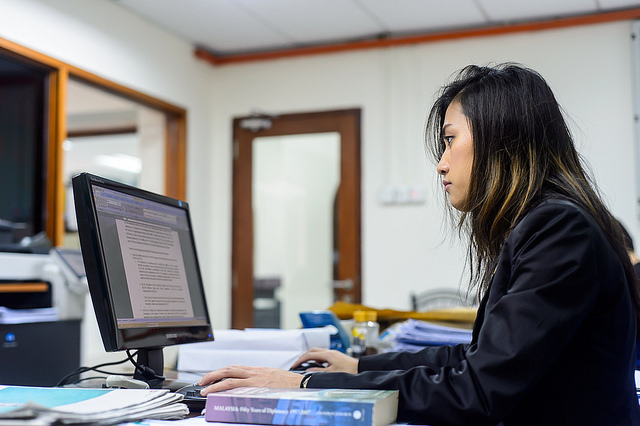 What do you consider a highlight in your internship?
I consider two highlights of my internship. First is the ASEAN Ministerial Meeting. It was definitely a highlight as the event is one of the highest-level of politics in Asia, especially in South East Asia. I also felt proud to be part of the Philippine delegation and assist them in the event where they had bilaterel meetings with countries such as the EU, USA and Russia. It's quite amazing for me, especially as I've been studying about these people in my Bachelor and my participation in MUNs. It's embarrassing to admit, but there were a number of times where I was starstrucked. I saw the likes of Julie Bishop (she had amazing shoes) the Australian Foreign Minister, and Federica Mogherini, the EU High Commissioner. I even managed to take a personal souvenir of the event; I took a picture of the EU High Commissioner shaking hands with the Philippine Secretary of Foreign Affairs, Albert del Rosario, at the start of their bilateral meeting.
I also consider the consular mission to Sabah a highlight of my internship. The situation in Sabah is extremely complicated that despite a huge majority of Filipinos living and/or working there, the Philippines is unable to set up a mission to provide for them due to political difficulties. That's why the Embassy arranges a consular mission every two to three weeks to visit the different parts of Sabah, and once a year or so, Sarawak. Sabah and Sarawak form the two Malaysian states in Borneo. The trip was an eye-opening experience and extremely humbling. We encountered a number of people who had travelled the evening before via bus to reach the mission in Kota Kinabalu in the early morning and were in a hurry to leave in order to reach their home before the curfew had started. There was also a time where a mother of one of our applicants came to the mission stating that her son had been arrested by the police for his lack of proper documentation.
What did you not expect to do in this work field?
There's a stereotype of diplomats, that they have easy hours and dinner parties all the time. I experienced that working at an embassy is tough and that yes, there are dinner parties but you always have to be prepared as you're representing your country. Diplomatic parties and events are actually extras to your work. So to say, they're on top of whatever normal work you do but it's a must to attend. As one of my colleagues said, it's not the event itself but the people you meet.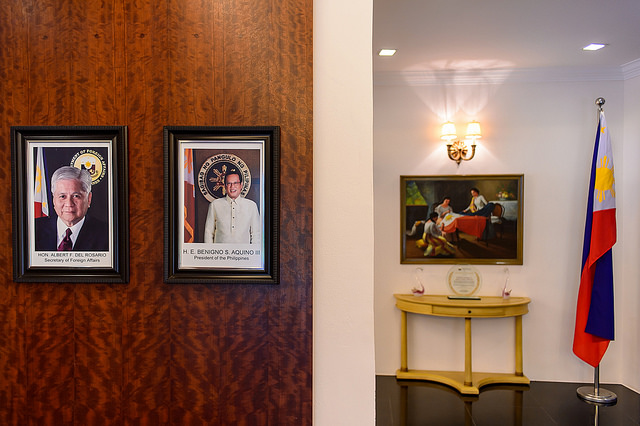 What do you like most about your work?
The people, they were supportive and made work fun. It was an honour to work under Ambassador Malaya and the whole KLPE team. There were a lot of laughs. They actually thought I didn't know how to speak Filipino so they were surprised when they met me and heard me speak Filipino with a strong provincial accent. There was also a lot of Filipino food! Eating all together is very typical in our culture so it felt quite home.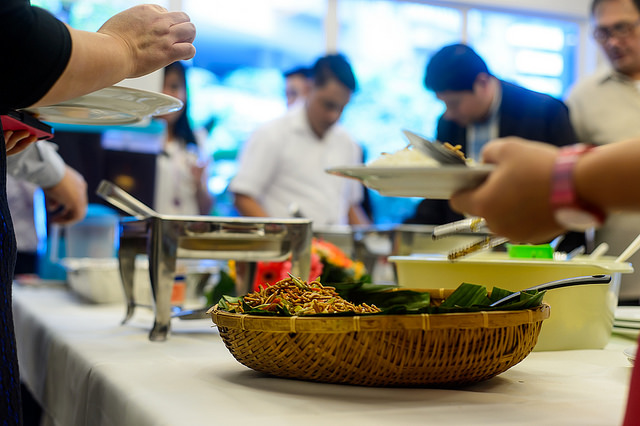 What has the hardest thing been in your work?
The work is quite unpredictable, you never know what's going to happen next or when you'd manage to go home that day but I was quite eager to do as much as I can during my time there, so it wasn't an issue.
Do you want to pursue work in this field?
It's on the top of my career list! I find the work tough, it never really stops. There's no such thing as a strict 9-6 working hours or weekends, but the work is dynamic, interesting, and best of all, fulfilling.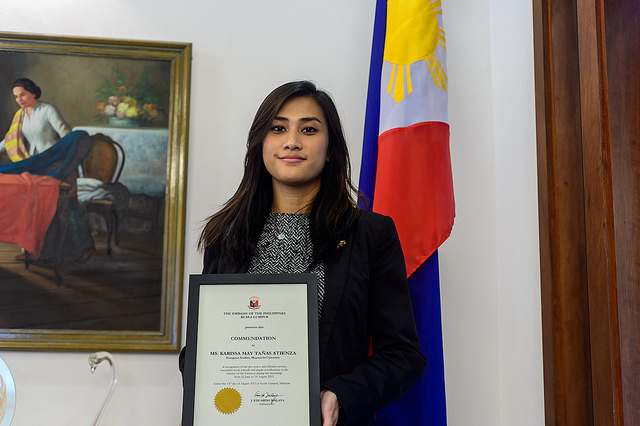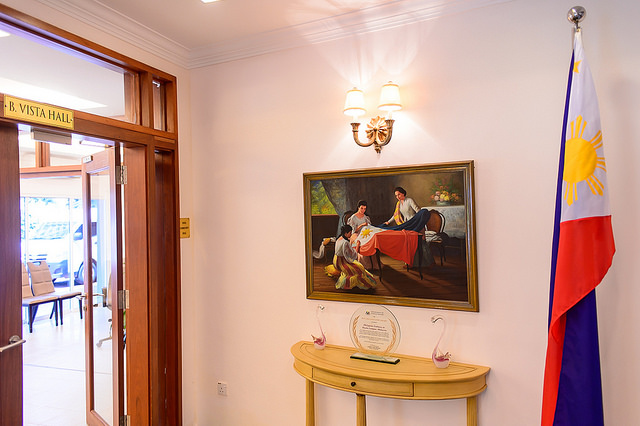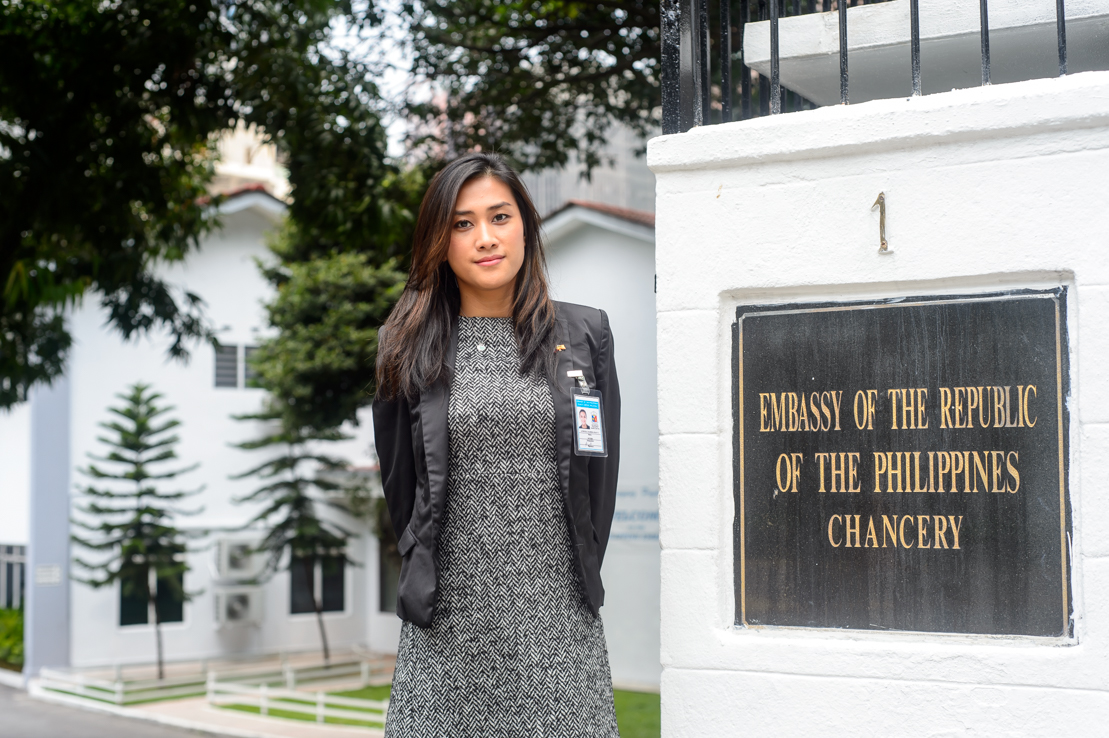 If so, how is your next study choice affected by it?
The great thing with diplomacy is that you don't necessarily need to be an expert in one particular field but rather knowledgeable in a number of subjects so there's no strict academic requirement.
About the author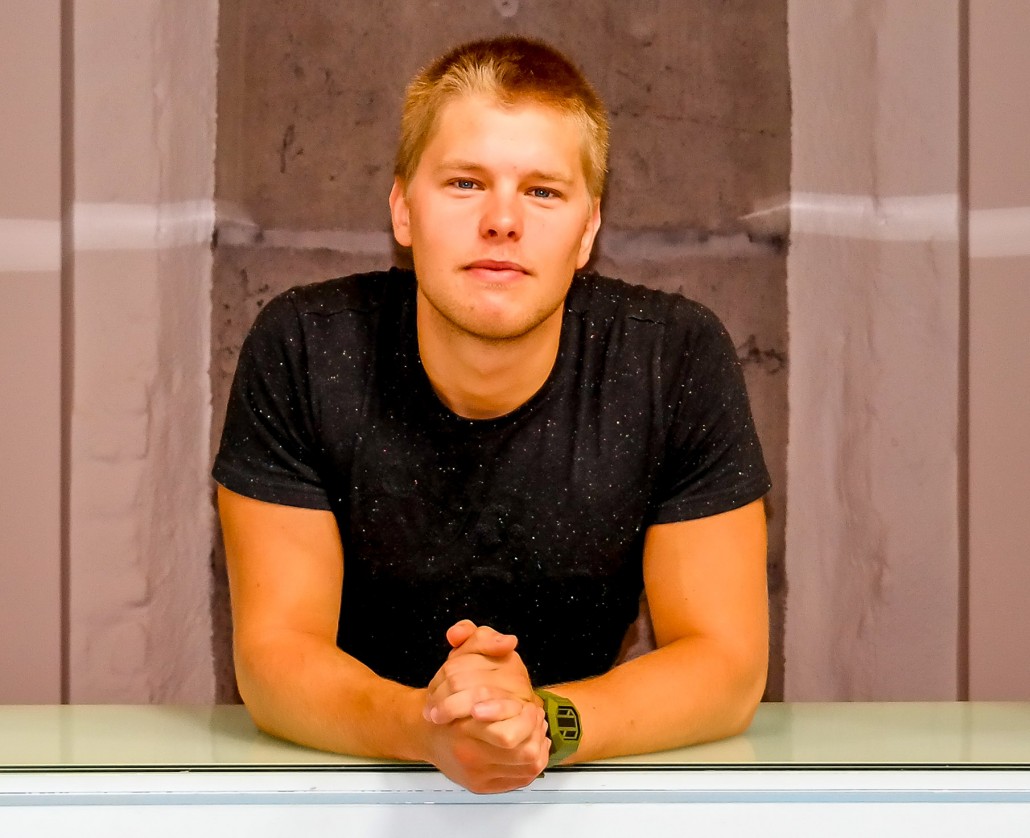 Brian Megens studies Media Culture at Maastricht University. He was a contributor to the Maastricht Students blog from August 2014 to April 2016.