Bars you just have to check out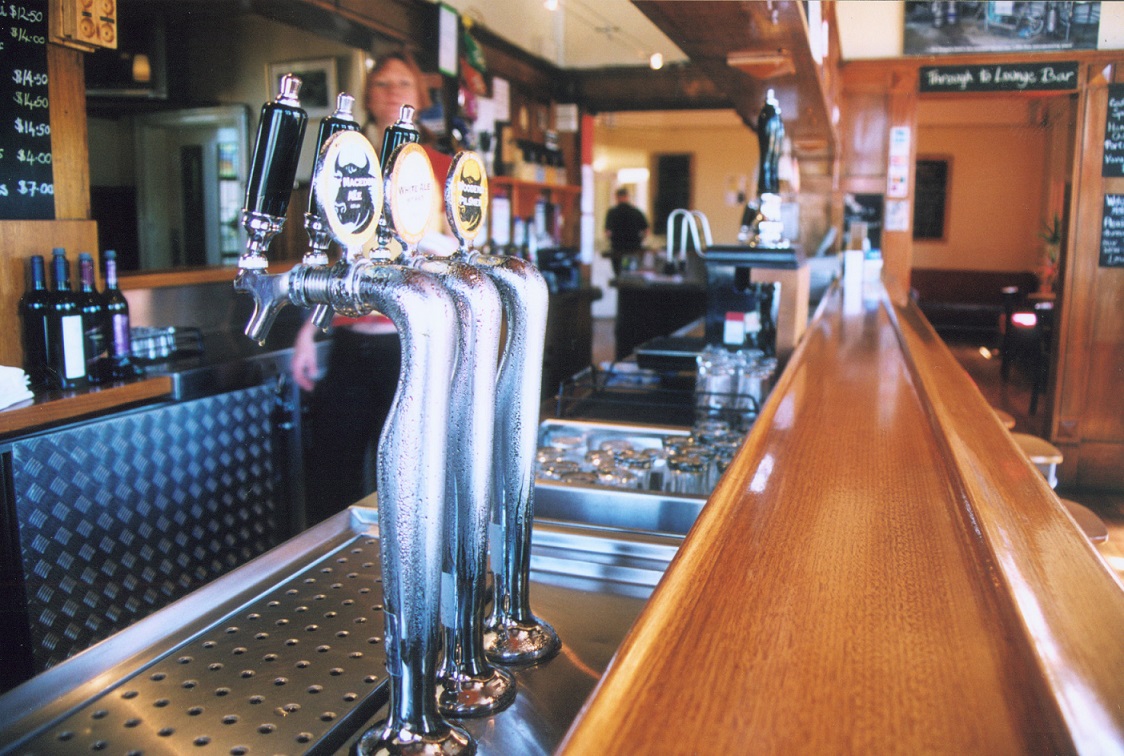 In no world, someone comes to a specific town to just study or work (or there's something wrong with you). And because some of you can't wait to hit the nightlife, here's a list of bars that I recommend you to check out for sure.
De 'Preuverij'
A small and cozy bar right next to the Student Service Center. It is managed by locals and breathes the vibe typical brown cafés have in Limburg. It is both a diner as well as a bar, so you can grab a bite as well. They offer basic meals for a superb price/quality ratio.
Recommendations:
'Zuurvlees', a traditional Limburg meat-stew
'Broodje Pierre', a grilled meat sandwich that just blows you away.
Take one
This very small bar just across the river offers a huge variety of beers. The owners are true experts and can tell you all in and outs of every single beer in there.Recommendation:Have an official beer-tasting here. The owner will give you a tailor made beer selection while giving you an answer to everything you wanted to know about the beers you are drinking.
Kiwi
This bar is also situated next to the SSC, but couldn't be more different from de Preuverij as it is right now. The modern decoration, the couches that let you drown in them and the loungy vibe will make you feel right at home. This bar serves everything from finger food & cocktails to full grown plates and jugs of beer.
Recommendation:
'Burgermeister': a 600 gram monster burger that every guy should have conquered before leaving this town.
Fallstaf
This bar is well known among the student population. They offer a wide variety of beers in a traditional surrounding an their terrace is always packed whenever the sun shows its face in our wet country. Despite this being awesome characteristics, it's the beer menu's that make this bar stand out from the rest. Multiple menu's for around 15 euro with beers matched to each other based on taste.
Recommendations:
Try all the beer menu's you can. Of course you can skip the 'girly' menu's if you feel to big of a man for it, but not finishing a list is not something true die-hards would do (even if it will cost you a bit of your manhood).
The nacho's and cheese are pretty damn good if you have the munchies.
Alla
For the simple reason that this is the place where all drunk ass people end. It is the closest thing to a club we have in Maastricht and one of the only bars still open after 2/3. You either hate or love it (the underdog will always end up on top). You'll figure that one out later;)
Recommendation:
be very drunk and you will have the time of your life. I always have.
About the author
Joep van Agteren studied Psychology at Maastricht University. He was a contributor to the Maastricht Students blog from October 2010 to August 2013.
Other blogs:
Also read
There are many inevitable things that we have to go through in life from the moment we are born: learning how to eat using a fork, learning to use the toilet, saying 'thank you', etc. This sequence of proper societal integration continues until we are adults. We always have to adapt to our...

Keir Plaice, a former semi-professional cyclist and 3rd year Bachelor Arts and Culture student, is embarking on a cycling ride of a lifetime. He is riding the route of the original Tour de France of 1903 and documenting his experience in his Le Grand Tour column in the cycling magazine Soigneur...

Every year since 2009, fashionistas descend to Maastricht as the city hosts the FASHIONCLASH Festival. It has attracted more than 900 talents from 50 different countries. This year's 8th edition is bigger and better, involving more than 150 designers and artists from all over the world who will...