Sustainability Hub
With the Sustainability Hub, UM creates a dedicated space for collaboration and knowledge exchange amongst the different initiatives and students active in sustainability. The aim of the Hub is to support students who want to take an active role in sustainability, be it as a volunteer or as a part of a project or organisation. 
The Hub/the Sus. Hub, as its inhabitants often call it, is a working space that has managed to bring together a diverse community of students whose aim is to promote sustainability in all its shapes and forms. Lectures, movie nights, workshops, repair evenings, and the occasional jam sessions can all be found here.
Collaboration
The Sustainable UM2030 Taskforce and UM Green Office have started collaborating with the student-led network KlimaatActie Netwerk (KAN) Maastricht to create the Student Sustainability Hub in our Tapijn A building. The UM Green Office supports the development of the Hub to become a breeding ground for student initiatives on sustainability. UM Green Office promotes sustainability within the student community and on campus.  
Users of Student Sustainability Hub
Currently the Sustainability Hub is home to over 22 organisations, and counting! If you want to participate in creating at the heart of sustainability in Maastricht, or your sustainable-minded organisation is in need of a meeting or working space, please contact Green Office at green-office@maastrichtuniversity.nl.
Tapijn A
The building Tapijn A has not been renovated yet, so facilities are limited and low-tech. Tapijn A is a characteristic and historical building, suitable for experimental initiatives for a sustainable world. The Hub is there for students, but UM employees are also very welcome to join. 
Impression of Sustainability Hub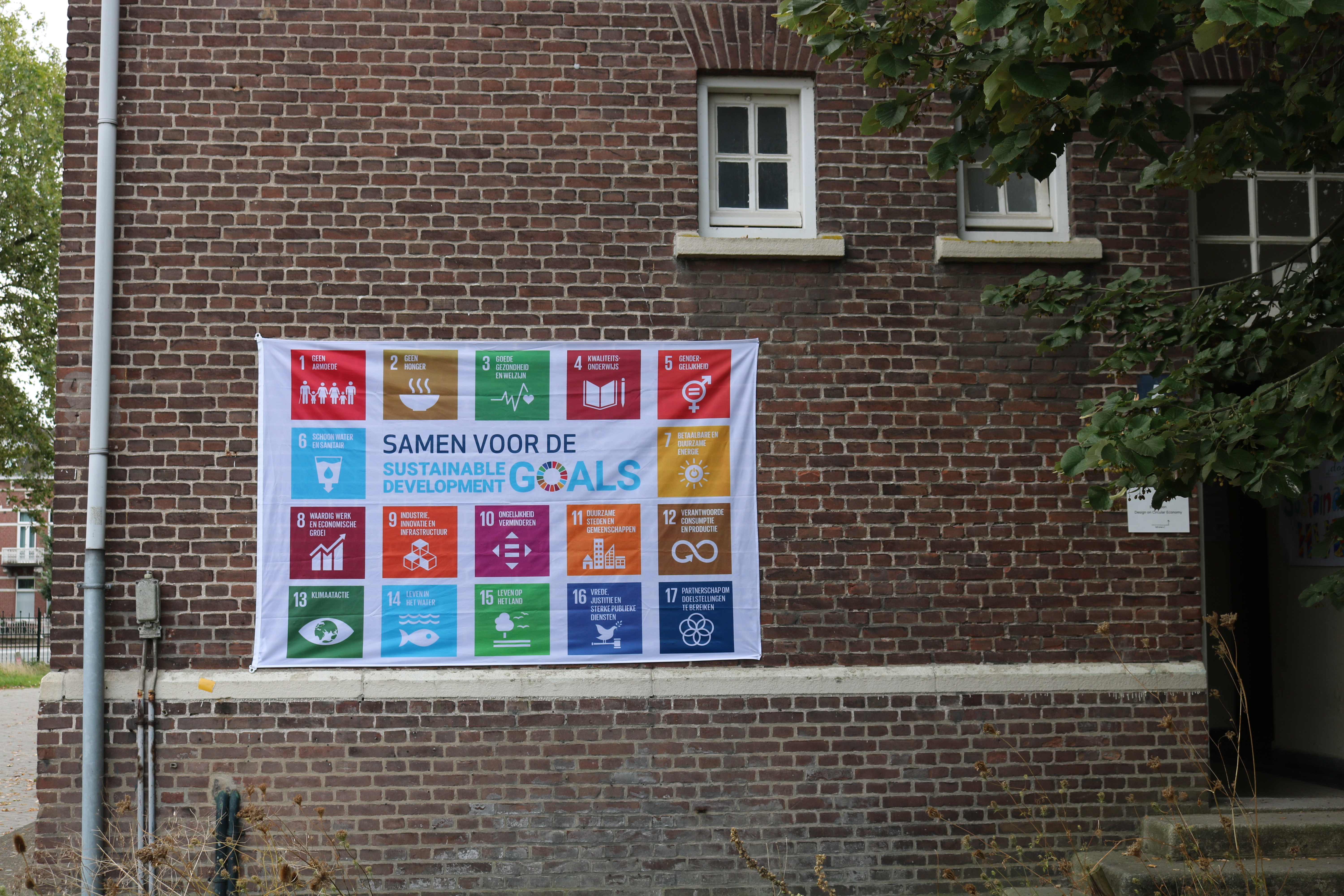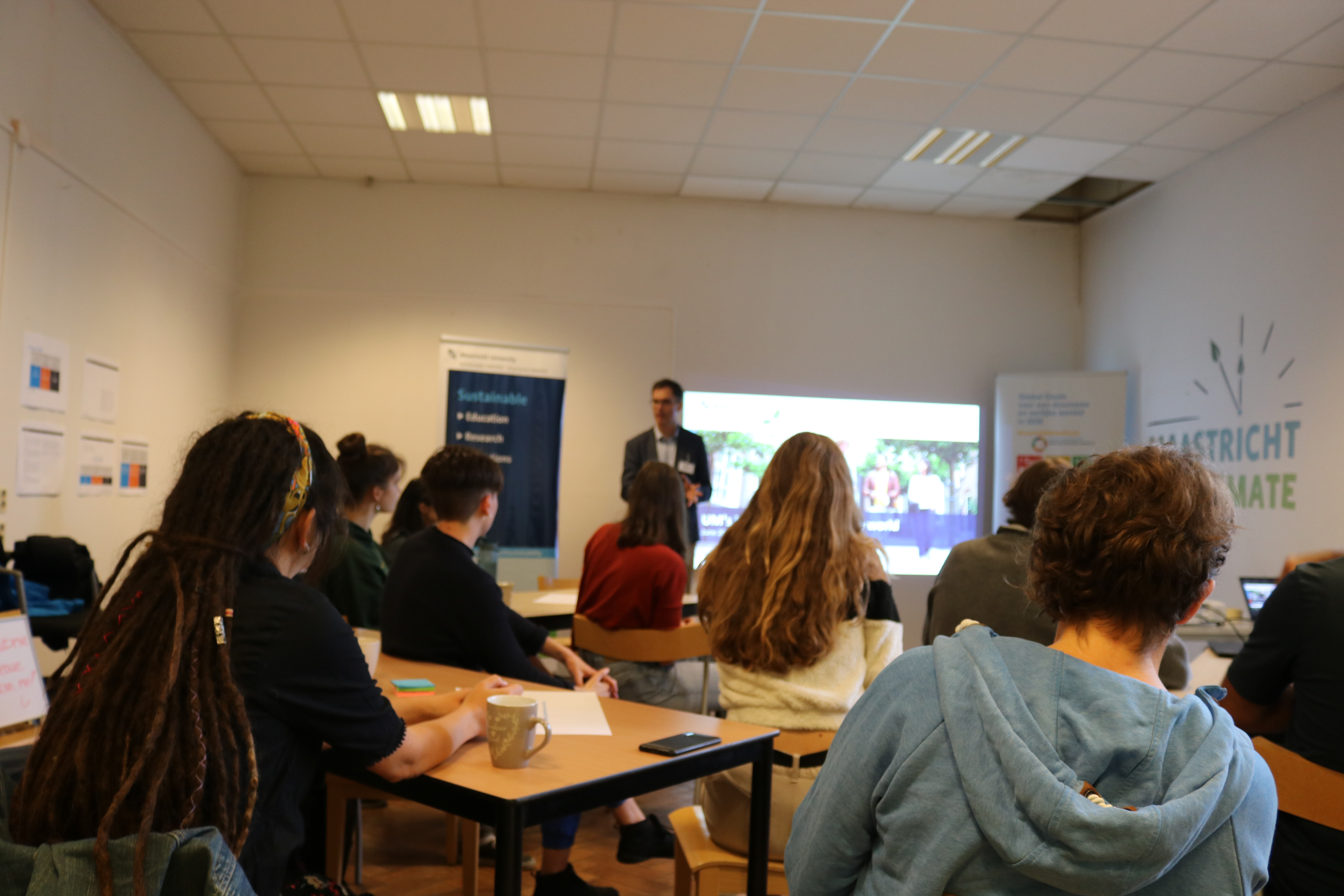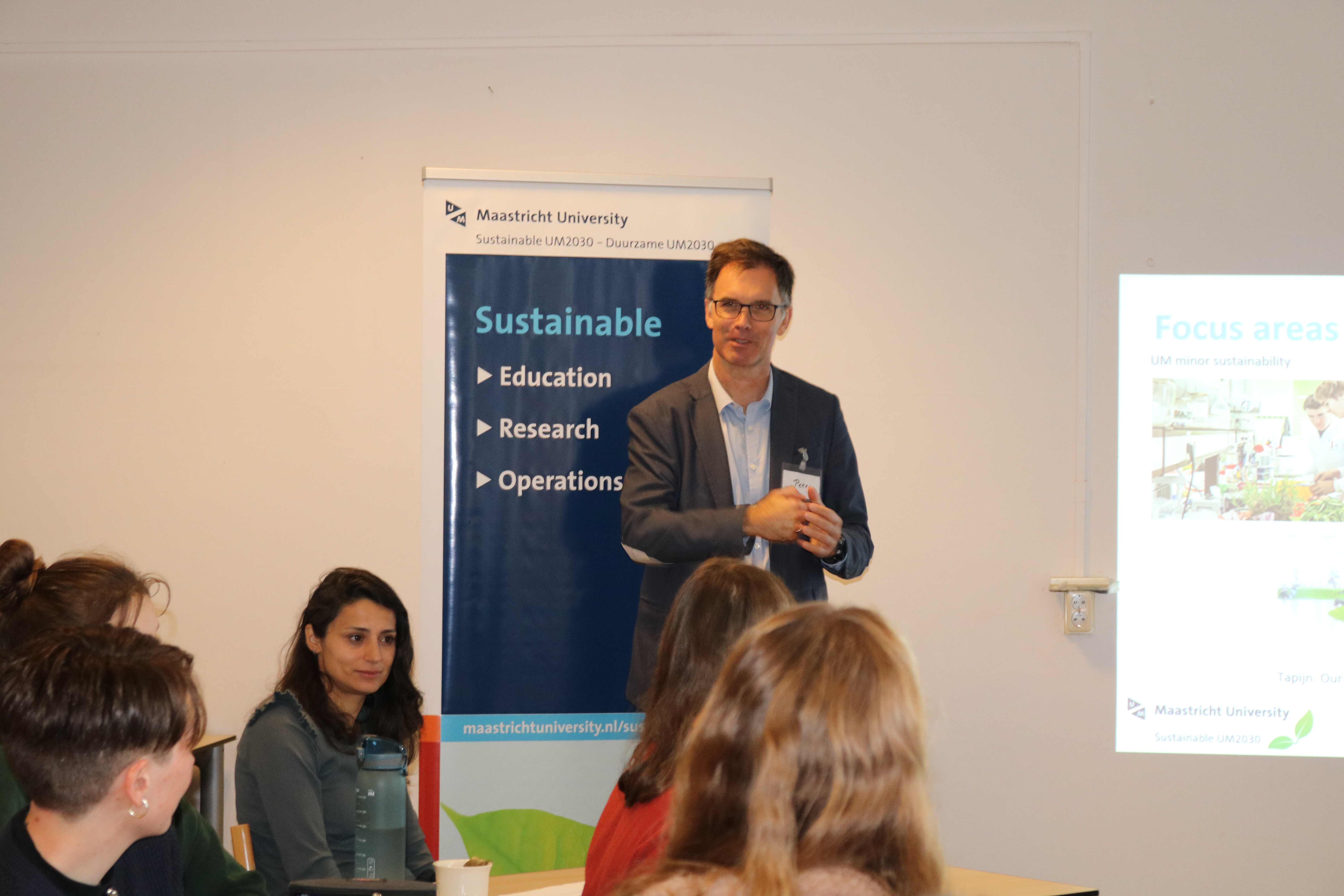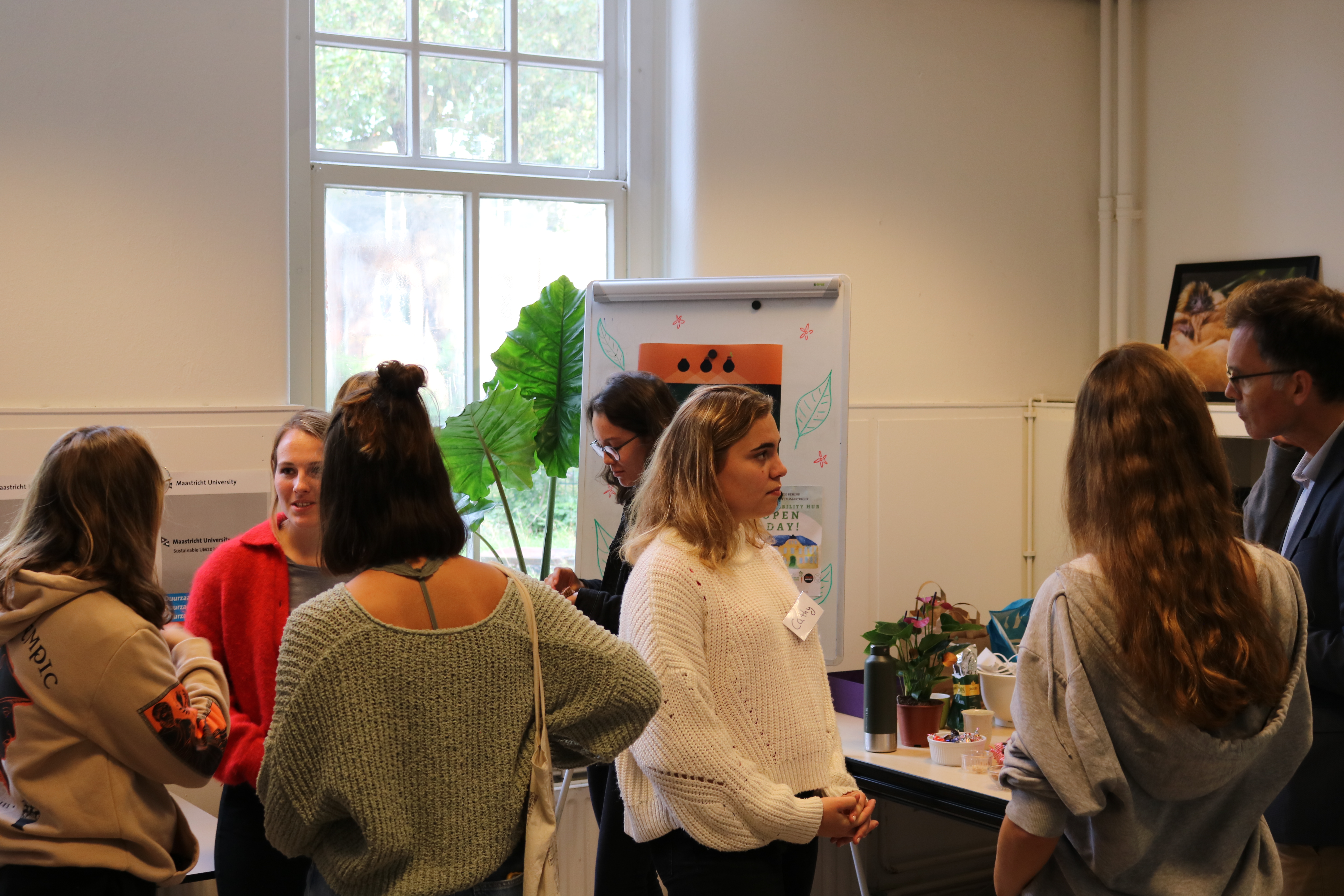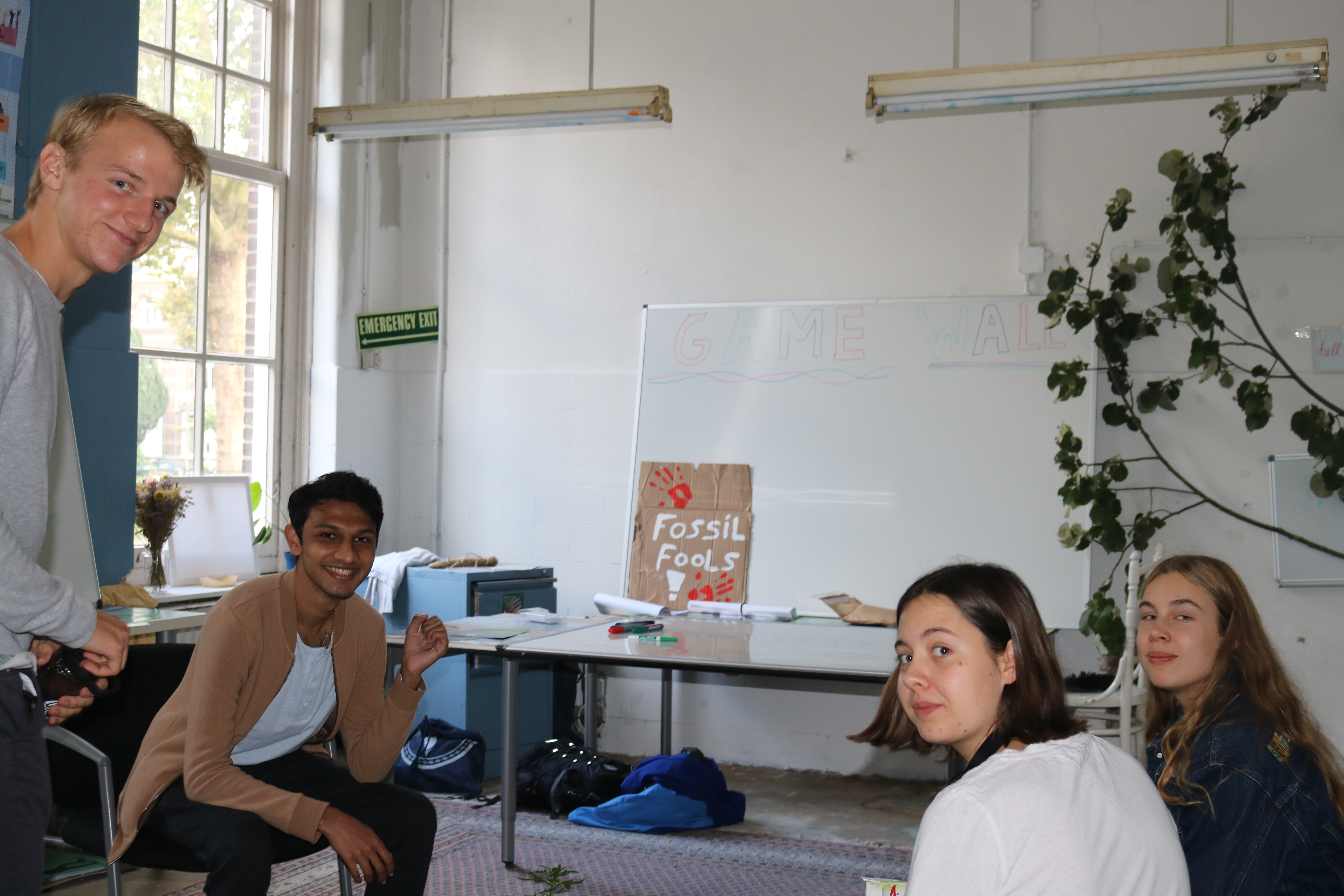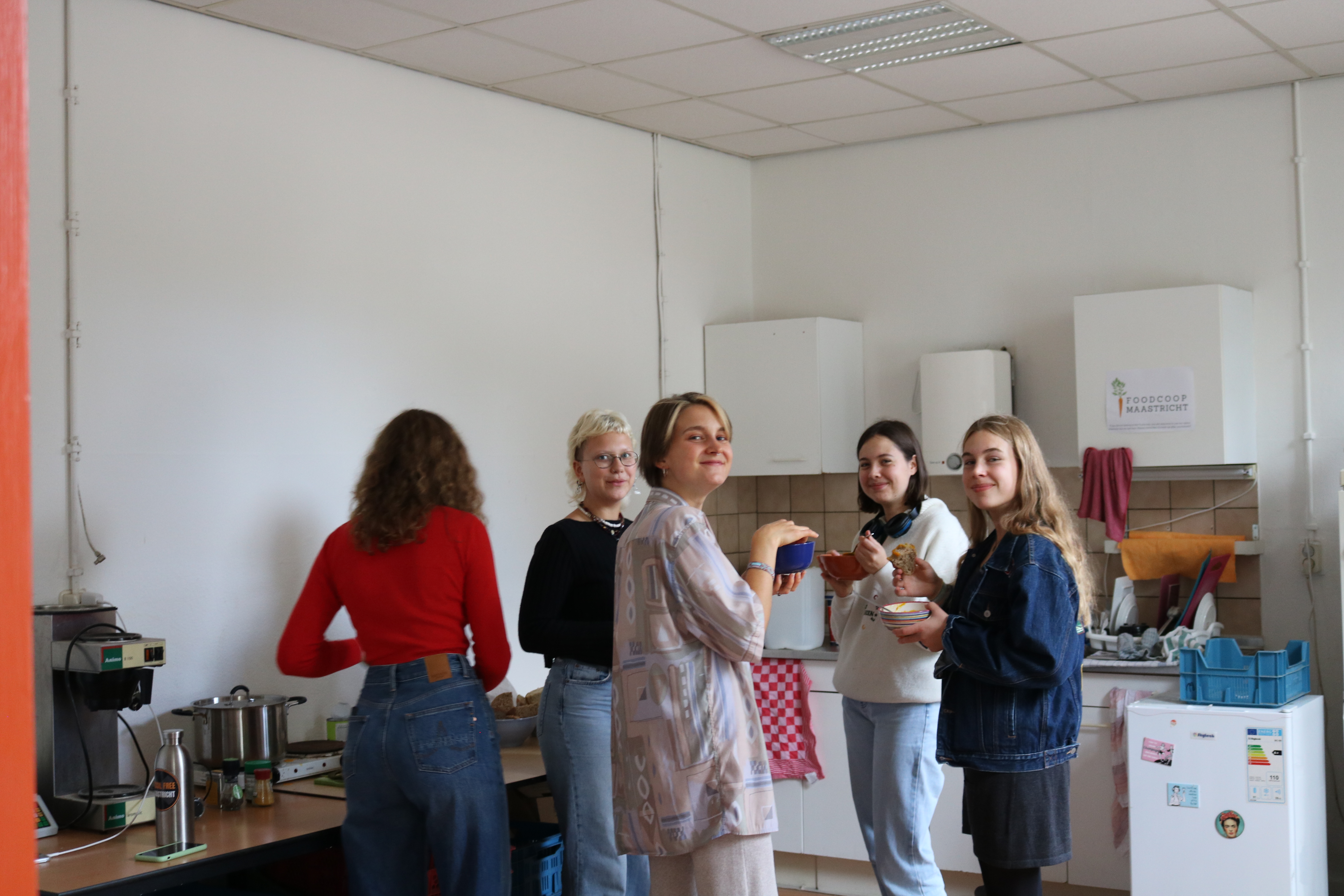 SDG flag at entrance of Sustainability Hub
Kick Off Meeting Faculty Liaisons at the Hub
Kick Off Meeting Faculty Liaisons at the Hub
Workshops at opening Sustainability Hub - Green Office
Workshops at opening Sustainability Hub - KAN Maastricht
Workshops at opening Sustainability Hub - Foodcoop Maastricht