Student assistants to Taskforce Sustainable UM2030
Green Office
The Maastricht University Green Office (UMGO) was the first of a model that has now spread to 27 higher education institutions across six countries! Green Office consists of 5 student employees that each work 8 hours a week on sustainability at Maastricht University. The team aims to work on different sustainability initiatives, projects and events in collaboration with Sustainable UM2030.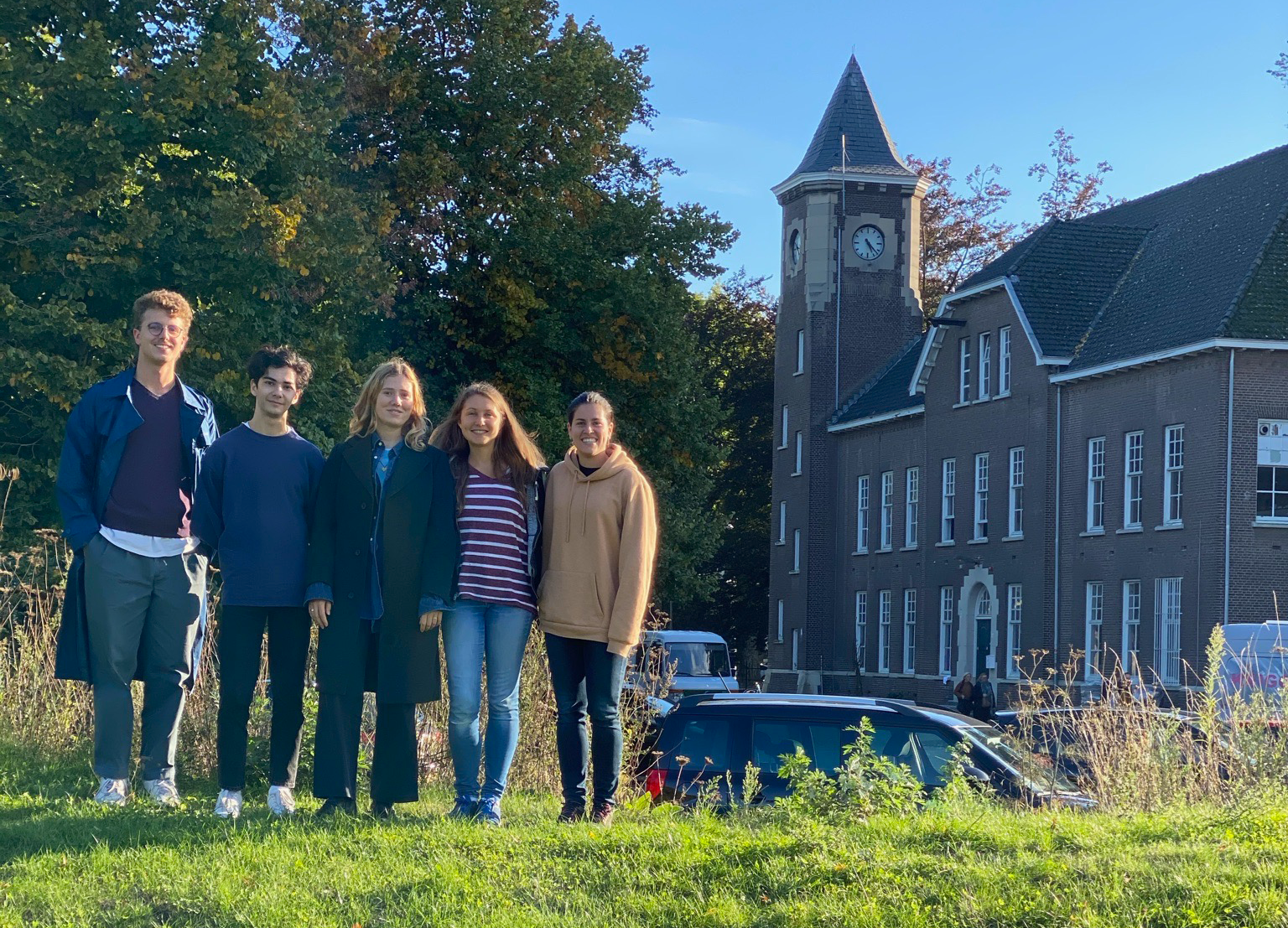 The Green Office team in front of the Sustainability Hub. From left to right: Jan Wojak, Teo Minea, Bo Braet, Jennifer Zirener and Soledad Ruiz Peñuela.
"We are solution focussed, open and passionate students who unite university and students on a sustainable UM."
Their aim is to represent the student voice within the university and to help implement student insights within these different sustainability initiatives. The Green Office members act as representatives so they have a unique linking pin role.
Green Office FAQ
What can Green Office do for you?
Are you part of a student organization that wants to collaborate on organizing events or workshops? Or are you a student who is passionate about sustainability and have a concrete project idea that you need help with? Feel free to contact us! The Green Office evaluates each proposal on a case by case basis. Depending on time, resources and expertise we will make decisions on whether we are able to lend support. Projects we support need to align with the mission of Green Office and Maastricht University.
In the past we have co-hosted events, consulted on sustainability projects, organized logistics (e.g. catering or rooms) for events or in special cases lend financial support.
 For project proposals or collaboration ideas please fill in our contact form on the right and send it to us via email.
How can I get involved?
Are you interested in supporting Green Office but do not have a specific project in mind? Contact us via email or social media. The Green Office is regularly looking for volunteers for a wide range of projects and is always interested in working with like-minded, passionate students.
Issues of reality
Issues of reality is a new UM Green Office series of posters that explores the everyday issues students encounter in the quest to become more sustainable.
The first volume explores energy saving, eco-anxiety, and overconsumption. Below you can download the first two issues titled "KEEP YOUR HEAT!" and "KEEP YOUR SANITY!"