UM Alumni Sustainability Community
Welcome to the page of the UM Alumni Sustainability Community! In 2020 a committee was founded to create a global community for sustainability, including students, staff and alumni alike! As sustainability is a global concern that touches all of us, we aim to engage our community in a truly international manner. Together, we can share knowledge and inspiration in order to take meaningful action to combat climate change.
Why do we exist?
The UM Alumni Sustainability Committee is aiming to establish a community of UM students, staff and alumni members on the topic of sustainability. Our goal is to connect members of the Maastricht University community to share knowledge regarding, and takeaction towards, long term sustainable change.
We do this by connection people, organizing events and keeping our community informed on (opportunities) for advancing sustainability within and outside of UM.
What are we doing?
Organize a minimum of four (alumni) events a year focussed on different sustainability topics
Keep our community informed on sustainability in UM
Connect people from all over the world on the topic to facilitate knowledge and opportunity sharing
Highlight new opportunities for getting involved in sustainability within and outside of UM!
Our activities will primarily be online, so you can join from wherever in the world you find yourself at that moment!
Who are we?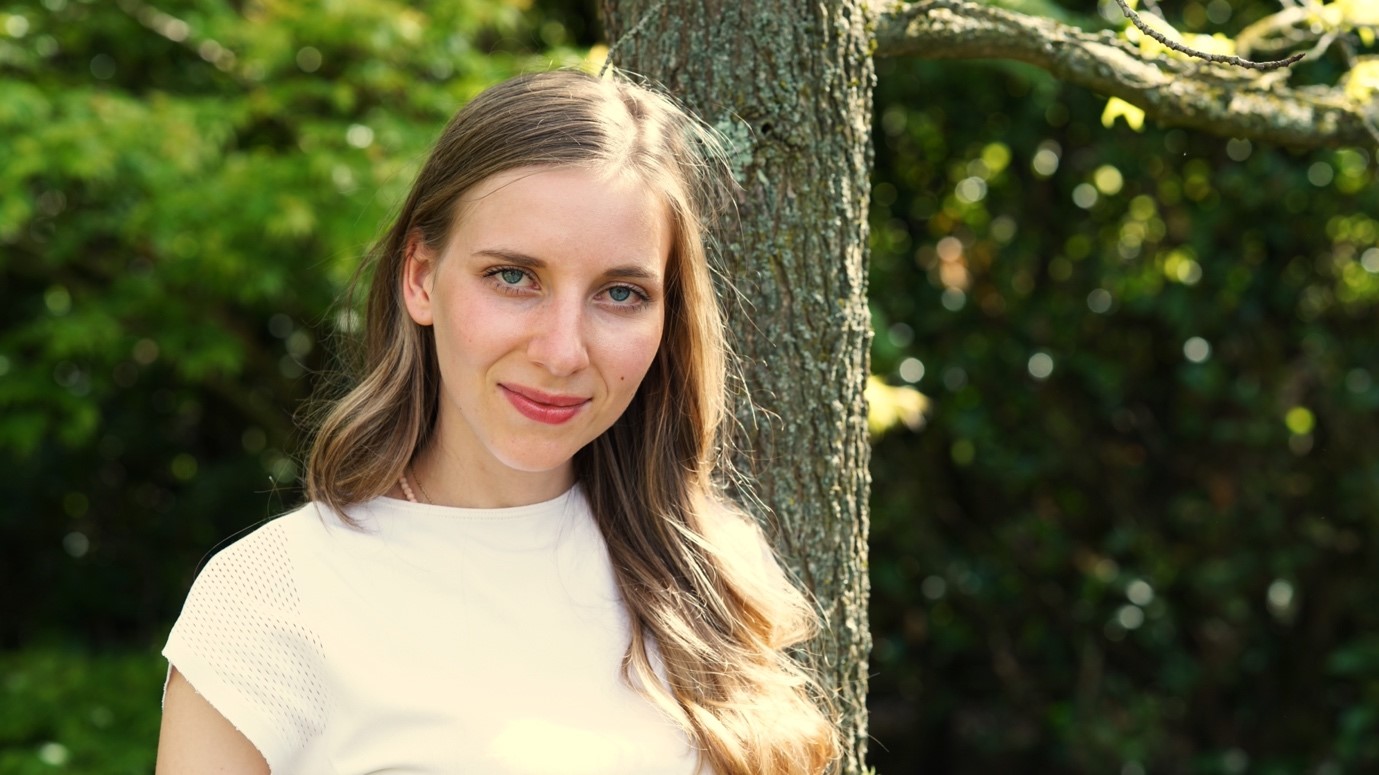 Carolin Gorzelitz - Chair
Hey, I'm Caro, the president of the UM Alumni Sustainability Community. I have a long relationship with Maastricht University (UM) as I studied there for my Bachelor and Master and later on also worked as an Academic Tutor for the School of Business and Economics (SBE). I love that at UM various people from different backgrounds, levels of expertise and nationalities interact and exchange ideas in a friendly environment. It is this dynamic that I also want to create with the UM Alumni Sustainability Community. Sustainability is something that concerns all of us regardless of where we come from or what we do in our lives. However, we might have different experiences with the topic or are impacted by it in different ways. Let's not keep these insights to ourselves but share knowledge and best practices with each other to instigate action towards climate change and other sustainability-related concerns. 
If you want to know more about the UM Alumni Sustainability Community, feel free to reach out at any time! :)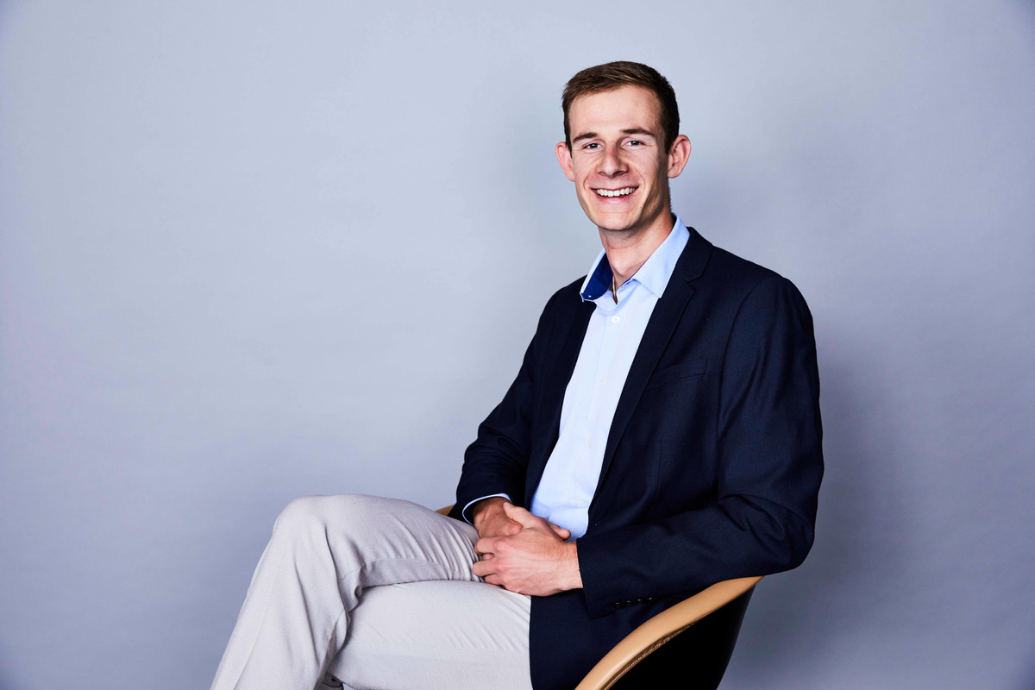 Daniel Waters – Vice chair/Secretary
I graduated from Maastricht University in 2019 with an MSc in Economics and Strategy in Emerging Markets, and now work as an economist at Radboud University in the Centre for Analytical Modelling. While my PhD research topics of universal basic income, academia in sub-Saharan Africa, and healthy democracies are connected to sustainability, my involvement in the UM Alumni Sustainability Community allows me to focus on my interest in sustainability much more explicitly. Within sustainability, I am particularly interested in the evaluation and implementation of practices combatting climate change.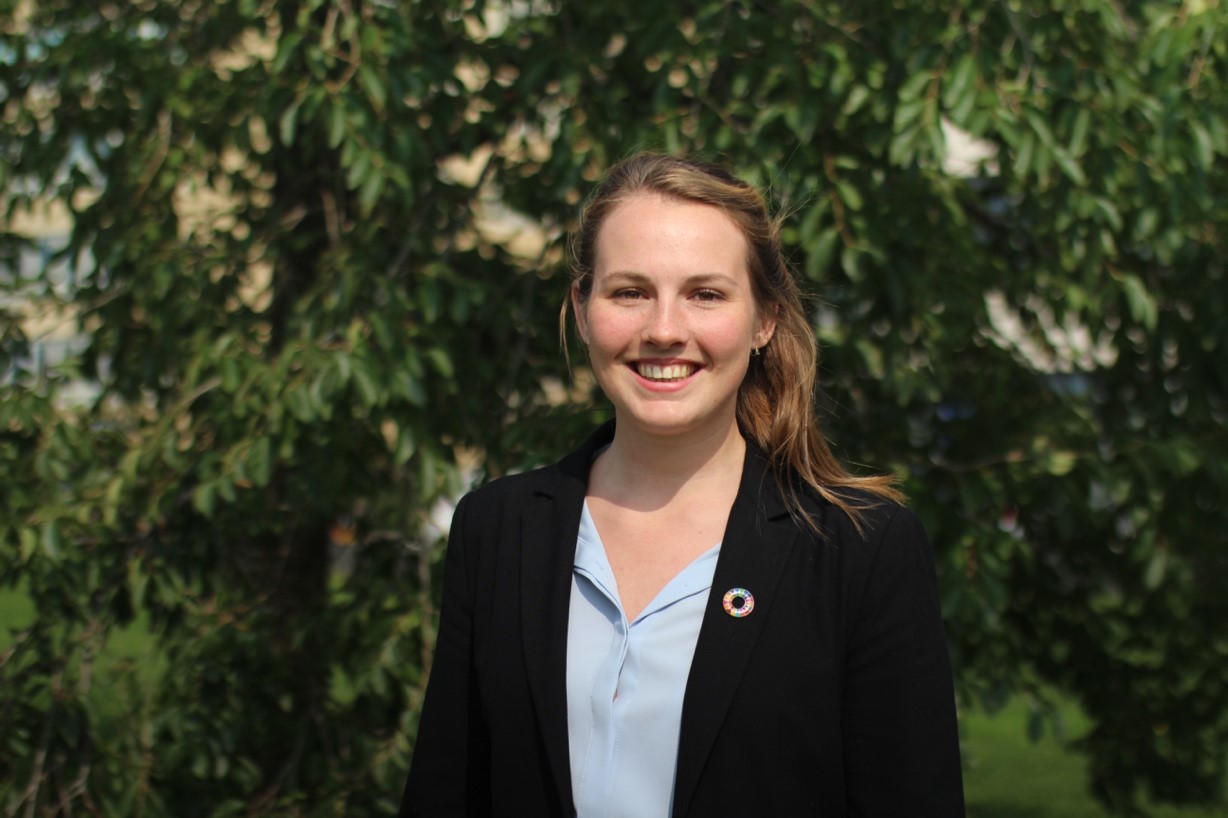 Noëlle Krans - Communications
Hi there! My name is Noëlle and I am a soon-to-be alumna from the Master of Globalization and Development at the Faculty of Arts and Social Sciences. I am involved in various sustainability circles at UM: I work at the Green Office and organize the first revised edition of the sustainability week in 2022. Sustainability has been part of my activities and daily life for a while now. That's why I find it exciting – and highly necessary – to see that this topic is being tackled by more and more students and organizations. I would love to bring those communities closer together to facilitate an even stronger force for sustainable changes within and outside the university!
If you want to know more about Sustainability at UM or the UM Alumni Sustainability Community, don't be afraid to reach out!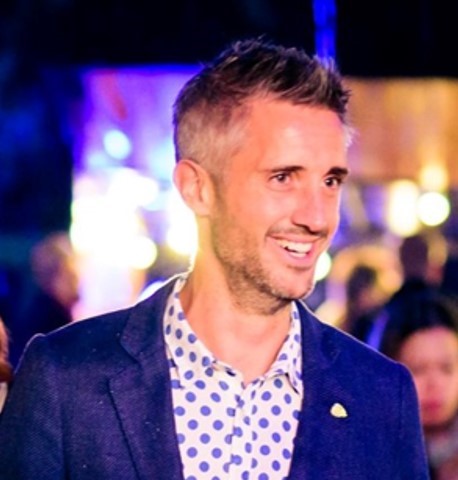 Fabian Groven - Events
I am Fabian Groven, a former bachelor and master student of Maastricht University. After a break in my "academic career", I also obtained a PhD in Maastricht. I started my PhD next to my job at Arion, a medium-sized medical company. One of my responsibilities at Arion is sustainability, a topic that I personally added to our strategic agenda. Currently, sustainability is one of Arion's corporate values and Arion is recognized for being sustainable, in economic, ecological and social terms. I joined the UM Alumni Sustainability Community team because of my personal interest (I tried/use solar panels, toothpaste mints, soap bars, recycled jeans …), and professional interest in sustainability. Furthermore, I seem to struggle saying good bye to the UM. By joining the team, I am close to the sustainable fire. As an engagement officer, my goal for the community is to facilitate students, staff and alumni to actively contribute to a sustainable future together. Sustainability requires collaboration and the UM can and should play an active part!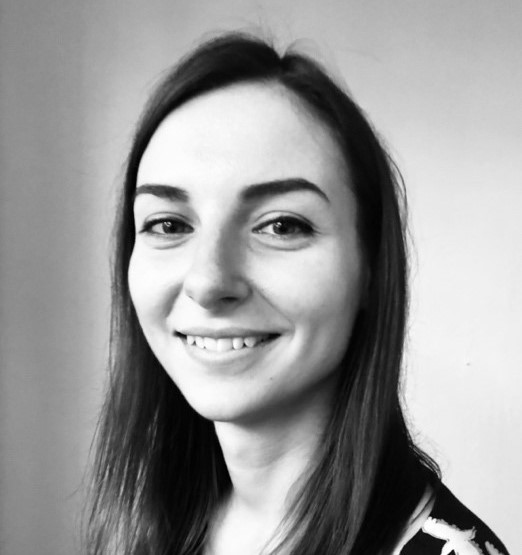 Andreea Pafaluta - events
I am an UM alumna with an interest in finding new ways to create systems value by applying and combining various sustainability frameworks. My passion for sustainability started after I graduated from UM. With a BA in European Studies and MA in Politics and Society, I was drawn to major societal questions, which let me see the strong relationship between ecological and societal sustainability and many of today's challenges. As a Senior Business Sustainability Analyst at B Lab, I assist B Corps on their journey to use the power of business to redefine success by meeting rigorous standards of sustainability performance, accountability, and transparency. Being part of the UM Alumni Sustainability Community allows me to stay connected with current and former students who are passionate about advancing the sustainability agenda in various shapes and forms, at university, at work, and at home.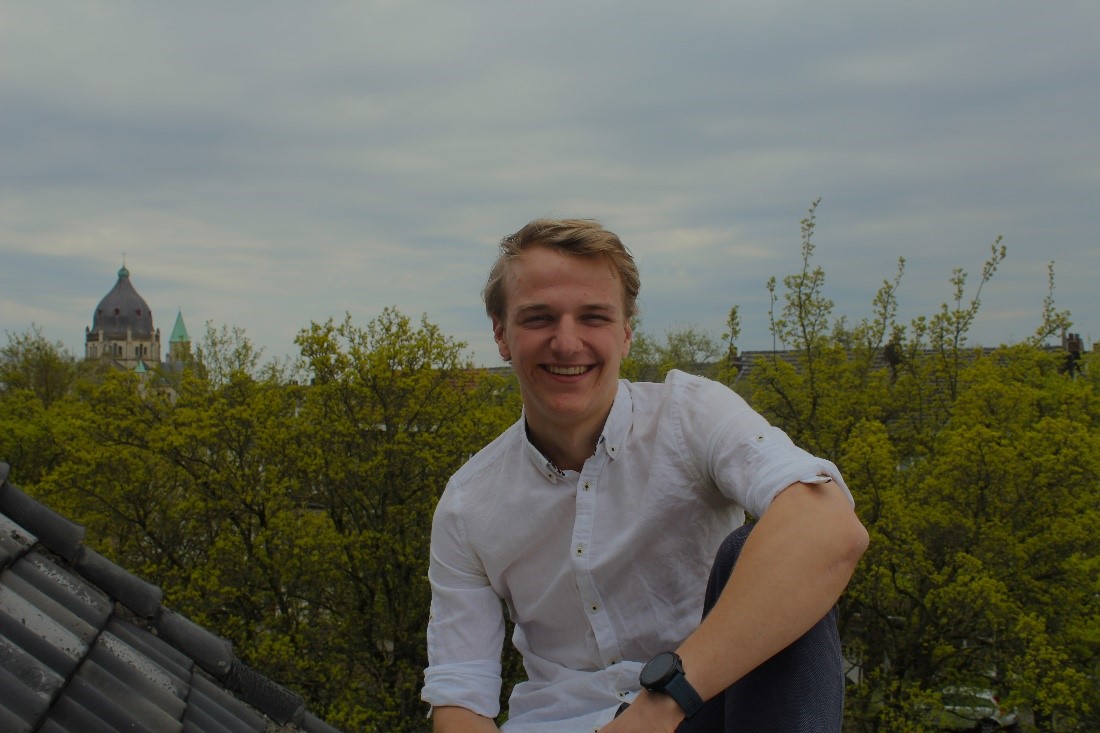 Jonas Vetter – Events
My name is Jonas Vetter, vice-chair of the Climate Activist Network at Maastricht University. Alongside other organizations, such as Innbetween & UM's Green Office, I assist in coordinating and participating in panel discussions, workshops, and events regarding topics of social responsibility & climate justice at both UM and Maastricht. As typically, a collaboration of resources and contacts provides a catalyst for creativity and options, my passion is connecting people toward shared sustainability efforts. For this reason, I believe the sustainability community provides a valuable opportunity to bring together and engage all members of UM under a unified umbrella and achieve these purposes of collaboration. Specifically, as a member of the committee and a student myself, my goal is to coordinate the relations of the student body within the alumni and UM ecosystem whilst providing a fluid channel of knowledge and teachings valuable for all students, staff and alumni.
 
Upcoming Events
Choosing which university and bachelor programme you want to attend is an important decision. That is why we organise many study events throughout the year, such as our Bachelor's Open Day and Experience Days. Are you unable to attend one of these events or do you prefer a personal appointment? Then we offer the possibility of a one-on-one guided campus tour. One of our students is happy to take the time and guide you around the campus, answering all the questions you might have.

UM Strolls is an initiative to provide the UM community with an accessible infrastructure to go out for a stroll.

Students and staff can meet informally for a drink after a long work or school day. Open every Wednesday and Friday from 15.30-17.30hrs.
More event items
This will help you find out whether Health Food Innovation Management is right for you. The student who accompanies you will also give you an accurate impression of the Venlo student life.

Training and certification programme specifically designed for Data Protection Officers in Humanitarian Action.

The UM Education Days are back!

Assessment, tutoring, advising, technology, inclusivity, feedback, educational design, and much more!

Once again, the Maastricht University Teaching & Learning community will exchange, share, learn, discuss and enjoy all things education at EDLAB on 7 and 8 June 2023!

Einstein Telescope - prospects of building a billion-Euro-class research Infrastructure in Limburg? Unravvelling the mysteries of the dark side of the universe with the Einstein Telescope.

"Met het oog op de toekomst…..!"
- De waarde van goed werk -

"Fields of Gold- Financial Decision-Making in the Wild"

Information only available in Dutch. Please click on "NL" at the top right of this page

YERUN, the Young European Research Universities Network, warmly invites you to the first event of its lunchtime series on early career researchers: Early career researchers & intersectoral mobility. Favouring the mobility of researchers between academic and non-academic sectors has been a long-lasting objective of both policy-makers and Research Performing Organisations (RPOs) in Europe.

"Outcome assessment of developments in rectal cancer treatment: a patient and surgical perspective"

Farewell lecture prof. Marjolein van Asselt

"Computational cardiology: de sensatie van simulatie"

The aim of this one-week course is to introduce, discuss, and experience the technologies and applications of various advanced optical microscopic techniques. Also, tissue and cell preparation protocols and immune-cytochemical procedures will be discussed. Finally, vital imaging and quantification of molecular processes in the cell will be explained and demonstrated.

The aimed output of the symposium is to create the forum for setting up a future research agenda and create opportunities for international and interdisciplinary collaboration amongst multidsciplinary experts in thie field.

"Convention on International Trade in Endangered Species of Wild Fauna and Flora and its Implementation in the United States of America, the European Union, Tanzania, India and Colombia"

"An analysis of Success and Failure in the Immigrant Investor Programmes of the United States and the United Kingdom"

"Improving care for women suffering from abnormal uterine bleeding – focus on outpatient care and endometrial ablation"

Hello it's me… ChatGTP: What exactly are Large Language models and what does that tell us about the challenges and opportunities for teaching at university?

Karim Sidaoui is an Assistant Professor of Marketing at the Nijmegen School of Management at Radboud University. Karim's research focuses on ways conversational agents (e.g., chatbots) can examine and better understand customer experiences and provide a more human experience to customers. 

Joint event Centre for Gender and Diversity and Diversity and Inclusivity Office

"Identification of novel biomarkers in critically ill patients" 

Curious about the Foundation Programme and studying in Maastricht? Join Our live information session and get the info you need before our early application deadline.

In this workshop, we will examine our role as teachers and educators in a reflexive way. We will reflect on what we do and how we do it. How does our race, class, gender, sexuality and ability status affect our viewpoint on what we teach and how we teach it? How does our positionality, notwithstanding our good intentions, influence what and who we see and do not see in the classroom?

This conference aims to compare and critically assess the developments in European Criminal Law and International Criminal Law. The conference sets out to analyse differences and similarities with regard to a variety of different aspects of criminal justice in a globalized world.

In this series of two 2-hour workshops, we will discuss how to empower groups to work independently and to stay on task, whilst retaining a clear overview of the process. 

"Explaining Risky driving behaviour among the young motor riders in Manipal, Karnataka, India: A psychosocial study on objectives for educational interventions"

It is our pleasure to invite the service research community back to Maastricht for an inspiring conference that features classic service research topics along with emerging themes and service innovations. A conference that will invigorate our strong service community.

"Bodies, features and visual awareness. Behavioral, physiological and neural correlates of body expression perception"

The UM Data Science Research Seminar Series are monthly sessions organized by the Institute of Data Science, in collaboration with different departments across UM. The aim of these collaborations is to bring together scientists from all over Maastricht University to discuss breakthroughs and research topics related to Data Science. 

"Diaspora Return Visits for Knowledge Transfer and Capacity Development: A Case Study of IOM's Connecting Diaspora for Development Project in Ethiopia, Sierra Leone and Somaliland"

Thinking of activating your learners with the use of a blended learning format? Or by supporting collaboration and organising peer feedback? Then come to this interactive advanced Canvas workshop at EDLAB!

"Optimising care for people with chronic conditions: - The Assessment of Burden of Chronic Conditions tool"

***  THIS CONFERENCE IS CANCELLED ***

 

"Core outcome set for pulmonary rehabilitation of patients with COPD" 

YERUN, the Young European Research Universities Network, warmly invites you to the second event of its lunchtime series on early career researchers: Mentoring early career researchers. This session reviews some of the challenges and solutions found by universities to develop and make good use of mentoring.

"Aspects of geometry, fixation and materials in total hip arthroplasty- What have we learned"

What is the feeling of summer? Warm, care-free, relaxed, joyful, energetic, with its grand protagonist: THE SUN!

In our summer concert, we will sing about the sun and the warm season of summer. 

What is it like to study Liberal Arts and Sciences at University College Maastricht (UCM)? Join the UCM experience day to find out.

What are the common practical problems of rubric design? Learn how to make your rubrics as user-friendly and learning-focused as possible!

We are excited to announce the upcoming seminar on Innovation in the EU Plant Breeding Sector, taking place on June 19, 2023, at Maastricht University Campus in Brussels, Belgium. The seminar will explore various topics related to the challenges and opportunities facing the plant breeding sector in the EU, including climate change, consumer demands, global competition, and community plant variety rights.
 

"A Comprehensive Study of Corneal Tissue Responses to Customized Surgical Treatments"

During this Symposium one of the PhD's of a CIN project will present this project and a researcher will give a talk on a related subject.

"High throughput assessment of platelet signaling, function and inhibition"

CALL FOR PAPERS
Crises, Challenges, and the Future of Public Law  

The newly founded ICON-S Benelux Chapter will organize its Inaugural Conference on 26-27 October 2023. The conference will take place in Maastricht (NL), hosted by Maastricht University - Faculty of Law, with a fully in-person program of panels and keynote sessions. The overarching theme of the conference is Crises, Challenges, and the Future of Public Law.

"Consistency in International Law: How to Make Sense of a Decentralised and Expansive Rule-Based World"

The activities of the centre include regular organisation of academic conferences and workshops, as well as monthly research seminars to which high-level speakers are invited to discuss a specific topic in the field of EU law. 

"Water-borne Poly(meth)acrylates Obtained -From Functional and Renewable Monomers"

We are happy that you are interested in Regenerative Medicine and Technology. Choosing which university and bachelor's programme you want to attend is an important decision - one that shapes your future. We understand that. That is why we created this online Q&A session to provide you with the best possible support in making your decision.

It is our pleasure to invite you to our MaCSBio Science Day 2023. The theme of this year's meeting is: Creating optimal models: constraints and opportunities.

"Externalities, impact beliefs, and behavior in markets"

The Globalization & Law Network is composed by a group of researchers of Maastricht University, coming from different backgrounds, who study the role that law plays in a globalizing society from a holistic perspective.

"Gene Transfer, Immunomodulation, and Bone Healing: novel molecular approaches to bone regeneration in large osseous segmental defects"

In this workshop, various UM colleagues will showcase innovative approaches that they are using to stimulate students' ability to contextualise the learned knowledge, collaborate, and actively practise with complex matters.

"Jurisdiction of territorial non-state entities in international law"

Are you interested in 3D heritage scholarship? If so, join this Zoom webinar to learn more about PURE3D. 

Dr. Tamar de Waal, Associate Professor Legal Philosophy and Citizenship at the University of Amsterdam - Title: Unconditional Belonging: the case for welcoming refugees as if they will stay

This conference is guided by three guiding themes on which invited experts as well as selected participants based on their submitted abstracts will be presenting breakthrough research and approaches. 

Sustainable & Digital Competition on the Merits:  A Comparative and Interdisciplinary Perspective

 

"What makes audit partners, managers and their teams successful?"

In recent years, we have started to explore how we can best make Global Citizenship Education fit our local context and ambitions. On Thursday 22 June 2023, the Fourth UM Global Citizenship Education Symposium will allow educators, students and external stakeholders to learn more about (how we can foster) global citizenship.

"Application of Digital Technology and Artificial Intelligence in Nephrology"

"Non-Invasive Biomarkers In Paediatric Asthma"

The Roundtable wants to bring out the manner in which popular culture affects law and its understanding by actors in society. The Roundtable explores law in different environments, such as art and entertainment, as well as cultural movements that constitute phenomena to which the law must relate. Furthermore, besides these general areas within our social reality, the Roundtable is also a space to discuss the legal significance of certain objects that either defy or deplete categorization.

Graduation Ceremonies for Masters

 

"Mental imagery and mood instability in bipolar disorder" 

8th CLEER Summer School on the Law of EU External Relations

"Neuroanatomical variation in Parkinson's disease motor subtypes" 

In this workshop, staff can present and discuss cases with a UM psychologist and get more insight into how to help students who struggle with mental health issues or study stress.

"Improving the assessments in the diagnosis of small fiber neuropathy"

F. (Fanny) Chen is a Ph.D. Candidate at the Department of Technology and Operations Management at Rotterdam School of Management (RSM), Erasmus University Rotterdam.

 

"Genetics of neuropathic pain: 
the emerging role of variants in ion channels and 
pain-related genes"

"Tot hier en niet verder? Tijd voor een grondrechtenoffensief!" 

"Occurrence, Determinants and Outcomes of Multimorbidity in Primary Care: The Indian Landscape"

 

 

In this series of two 2-hour workshops, we will discuss how to empower groups to work independently and to stay on task, whilst retaining a clear overview of the process. 

The travelling exhibition includes numerous top-quality posters, a series of 3D objects, puzzle setups and several interactive apps that visitors can engage with via large touchscreens.

"Challenges and Potential of 7T (f)MRI for Investigating Attention and Perception"

This is a two-day face-to-face workshop with a maximum of 25 participants. The workshop will be provided in English.

"Just in Time
Applying behavioral science to create a safe university environment in times of the COVID-19 pandemic"

This lecture series provides a set of important insights from environmental law scholars on how EU environmental law helps to achieve the aim of a high level of environmental protection in the European Union and across the world.

"Institutional leadership during tough times:
Explaining the Responses of International Economic Organizations to Challenges"

"The novel application of High Resolution peripheral Quantitative CT imaging in distal radius and scaphoid fractures"

"The challenges of colorectal cancer survivors-
Complaints after colorectal surgery: An underestimated problem"

The Summer School on Affective Neuroscience provides an education in the specialized field of affective neuroscience.

This training will introduce the basic principles of Positive Health and how to apply these principles in your work with students.

In this two-part workshop, you will receive guidance on how to enhance your teaching by using storytelling, videos, interviews and other techniques from the TV industry.

In this two-part workshop, you will receive guidance on how to enhance your teaching by using storytelling, videos, interviews and other techniques from the TV industry.

Queer, Trans, Sexual Archives is a Summer school programme by the Netherlands Research School of Gender Studies

We invite all students from our bachelor programmes (excluding International Business) to attend the Introduction Day event on 28 August 2023.

We invite students from the bachelor programme International Business (IB) to attend the Introduction Day event on 29 August 2023.

We invite students from all pre-master programmes of the School of Business and Economics to attend this Introduction Day.

We invite students from all master programmes of the School of Business and Economics to attend this Introduction day.

Introduction days for all exchange students who are starting their studies in September 2023 at the School of Business and Economics.

Tax Law Courses in Spanish, location Brussels.

information only available in Spanish

M-EPLI Talks offer a forum to share academic work and ideas. These meetings take place twice a month during the academic year at the Faculty of Law of Maastricht University.

25th Anniversary Symposium of the Centre for Gender and Diversity

In this workshop different topics in relation to various emerging treatments for brain disorders will be presented.

TNO, dept. Human Performance, Soesterberg, the Netherlands, Radboud University/Donders Centre, dept. AI, Nijmegen, the Netherlands

Third annual ITEM/HNP side event in relation to the European Week of Cities and Regions (#EURegionsWeek) 2023.

What is the impact of increased sustainability of the infrastructure and mobility on European level and how does it affect cross-border regions? What do the new European frameworks mean for cross border rail transport, pipe transports and inland shipping? What implication does it specifically have for hubs or logistics barriers?

We are excited to announce that the Group for Research on European and International Taxation (GREIT) will hold its conference "National (Tax) Autonomy and the European Union: Revival or Demise?" on 5 and 6 October 2023 at Maastricht University.

Find out more about one of the most international universities in Europe, experience our unique approach to teaching and immerse yourself in your programme of choice.

During the Experience Day you will receive more information about the European Law School programme and Problem-Based Learning (PBL).

 

Practical guidance on how to successfully implement a comprehensive data governance model and clearly define key roles and responsibilities of those involved in the personal data governance process in the organisation in line with the application of the principle of "accountability".

Serves as a stepping stone for obtaining your Professional Univerisity Diploma on Privacy Management.

We hope to welcome you on campus at our next Master's Open Day and give you a good impression of what studying at Maastricht University is all about.

The next ITEM Annual Conference will take place in cooperation with Province of South Holland and Kings Commissioner Jaap Smit, on Friday 17 November 2023 in The Hague. You are cordially invited!

We hope to see you at the Annual Conference 2023.

A 5-days course on Public Health Law for CAPHRI PhD candidates. 

This 2,5 days training programme is a building block of the full Diploma Track on Privacy Management.