Dr Sarah Stutterheim (S.E.)
Dr. Stutterheim is an interdisciplinary mixed methods researcher with expertise in the related fields of health and social psychology, health promotion, and public health. Her research focuses on psychosocial aspects of living with a given condition or identity. As such, Stutterheim's research often focuses on social stigma, its determinants, and its effects across a broad range of conditions and identities (e.g., HIV, gender identity, sexual orientation, substance use, mental health difficulties, hepatitis B, fetal alcohol spectrum disorders, overweight/obesity, COVID-19). 
A core area of Dr. Stutterheim's research is HIV, where she investigates psychosocial aspects of HIV across the continuum from primary prevention to testing, linkage to care, initiation, and adherence. She also extensively explores quality of life among people with HIV and social engagement with HIV cure efforts. In that context, she is co-primary investigator in the Spiral Consortium that, through interdisciplinarity, seeks to move the field towards an ethical and equitable HIV cure for all. 
In the context of her work on gender, Dr. Stutterheim is co-chair of the GWO specialized network on Gender and Health at Work. This network foregrounds critical feminist explorations of gendered health issues in the workplace. Stutterheim's research on gender focuses mostly on the workplace experiences of transgender individuals and on theorizing the concept of 'dirty femininity'. 
Other avenues of research include systematic behaviour change/Intervention Mapping, sexual and reproductive health and rights, and LGBTQI+ issues. Stutterheim's research is strongly informed by principles of community engagement and the use of participatory research methods. 
Some of Stutterheim's current projects include:
HIV Cure 4 All: Integrated Interventions for Durable HIV Control (together with Monique Nijhuis [Utrecht MC], Tokameh Mahmoudi [Erasmus MC], Godelieve De Bree [Amsterdam MC], and the SPIRAL consortium) which works towards achieving biomedical breakthroughs and gaining fundamental insights into biomedical, social, and economic challenges to succeed in developing and implementing an equitable and ethical HIV cure for all. 
The EURegio Project (together with Lizette Krist, Hanne Zimmerman, and Kai J. Jonas), which focuses on improving HIV prevention in the region where the Netherlands, Belgium, and Germany meet. Funding: aidsfonds, Gilead, Viiv Healthcare, Province of Limburg.
Testing and Linkage to Care among SubSaharan African Migrants (together with Oladipupo Shobowale and Kai J. Jonas), which focuses on barriers and facilitators to HIV testing and linkage to care among people with a SubSaharan African migration background living in the Netherlands. Funding: Gilead.
Improving Antiretroviral Treatment Initiation and Adherence in Indonesia (together with Bona Sardo Hutahaean and Kai J. Jonas), which focuses on understanding and improving initiation and adherence to HIV treatment in Indonesia. Funding: LPDP.  
NL4Cure (together with Tamika Marcos, Maaike Noorman, Chantal den Daas, John de Wit, and Kai J. Jonas), which focuses on social engagement for HIV cure research by investigating the acceptance, importance, and meaning of an HIV cure, the extent to which a cure can lead to reductions in stigma, the nomenclature needed to effectively talk about cure, and the ways in which stakeholders can best be involved in HIV cure research. Funding: aidsfonds.
RESET (together with Yvonne van der Kooij, Arjan E. R. Bos, Kees Brinkman, Guido van den Berk, Marie-Jose T. Kleene, Chantal den Daas, Leo Schenk, Loek Elsenburg, and Hannah Jansen), which uses Intervention Mapping to develop, implement, and evaluate an intervention aimed at developing resilience and empowerment in people with HIV. Funding: aidsfonds, Gilead, Viiv Healthcare.
Living through Two Pandemics (together with Max Morris, Lilith A. Whiley, and Michael O'Dea), which focuses on how people with HIV experience the COVID-19 pandemic. Funding: Kingston Business School.
Transgender Identity in the Workplace (together with Daniel Cancela, Sjir Uitdewilligen, and Ute Hulshegger), which focuses on the workplace impacts of being transgender. 
Gender and Health at Work (together with Lilith  A. Whiley), which is a specialized network within Gender, Work, and Organization that serves as a platform for researchers focusing on gender and health at work where they can share insights and develop collaborations. 
social stigma, disclosure of concealable identities, illness/identity experience, planned behaviour change, health promotion, hiv/aids/sti prevention, arv treatment initiation and adherence, (trans)gender identity, gendered health, sexuality 
After completing her Master's degree in Health Education and Promotion at Maastricht University (2006), Sarah Stutterheim taught at the Faculty of Health, Medicine, and Life Science's Department of International Health (2006-2008). In 2007, she started her doctoral research on HIV stigma among African and Afro-Caribbean people living in the Netherlands at Maastricht University's Department of Work and Social Psychology. Upon completion of her dissertation (2010), she initiated post-doctoral research at the Open University of the Netherlands on HIV stigma in the Dutch health care sector (2010-2015). In 2013, she combined this research appointment with a teaching position as Senior Lecturer at Zuyd University of Applied Sciences where she taught academic writings skills to students hoping to qualify for university Master's programs. In 2015, she returned to Maastricht University's Department of Work and Social Psychology as a Lecturer, where she was subsequently appointed Assistant Professor in 2016. Since 2022, Stutterheim is Associate Professor at the Department of Health Promotion in the Faculty of Health, Medicine, and Life Sciences.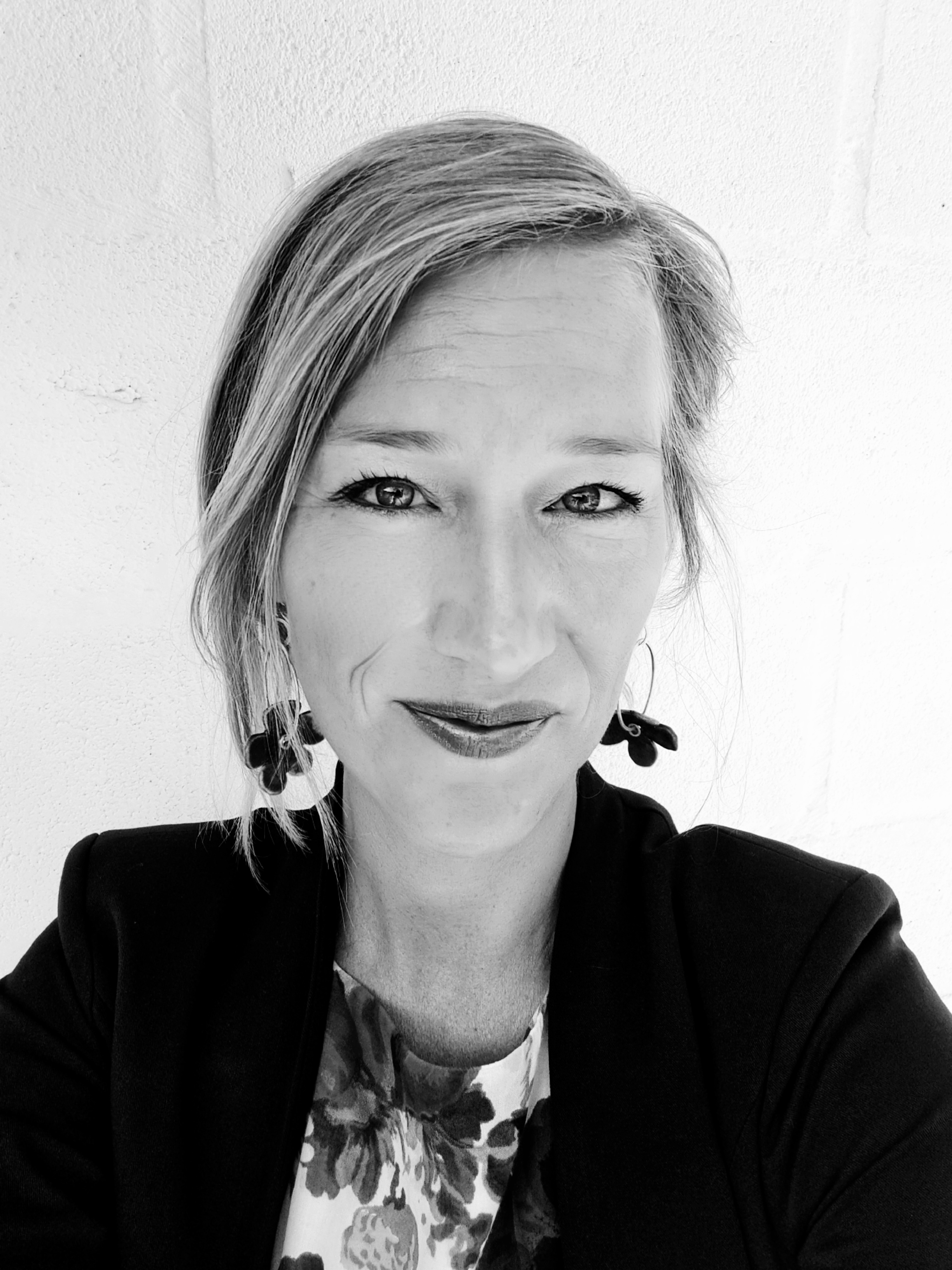 Dr Sarah Stutterheim (S.E.)
Gezondheidsbevordering
School CAPHRI, Care & Publ Health Res In
Fac. Health, Medicine and Life Sciences