Research institutes
International Health
The mission of the FHML Department of International Health is to build bridges between public health research and European developments and policies. Through our research and education activities we place local, national and international developments into a European context and provide analysis for both health policy and practice.
Fast facts
Specialised in public health research
Led by prof. Helmut Brand
News
27 September 2023, Brussels | "The green transition in mobility is going well, but it could be a lot better. Until 2040 and 2050, the infrastructure we need to build, will be impossible to achieve on an individual level." With this conclusion, Turi Fiorito director of the European Federation of...

Maastricht University is expanding its range of programmes with the addition of a bachelor's degree in Brain Science. The course will start in September 2024 and is open for enrolment from today.

No organisation exploited climate change like large media corporations –it is widely evident and even famous among climate scientists! Humanity has gone through different sorts of natural crises that took it to the verge of extinction: the early low breeding age (900,00 years ago), ice age and more...
Events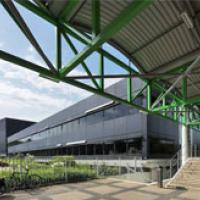 Department of International Health
Postal address PO Box 616 6200 MD
+31 43 38 82 204
anita.creusen@maastrichtuniversity.nl