Research institutes
International Health
The mission of the FHML Department of International Health is to build bridges between public health research and European developments and policies. Through our research and education activities we place local, national and international developments into a European context and provide analysis for both health policy and practice.
Fast facts
Specialised in public health research
Led by prof. Helmut Brand
News
Maastricht University's Leadership Academy promotes leadership skills across its academic and support staff at many different levels and career stages. Ann Vanderhaeghe talks about the team's approach, their offer and the larger debate about leadership culture.

Scientists at Maastricht University have succeeded in refining synthetic hydrogels to closely mimic the dynamics of human soft tissue, creating ideal circumstances for cells to grow just as they would in the human body. UM-researcher Matt Baker recently received a prestigious ERC Consolidator Grant to enable the next step.

Dean Jolliffe, lead economist at the World Bank, visited SBE to give a lecture and masterclass on Monitoring Global Poverty: Developments and Measurement Challenges. Here you will find the full recording of his visit.
Events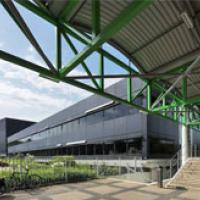 Department of International Health
Postal address PO Box 616 6200 MD
+31 43 38 82 204
anita.creusen@maastrichtuniversity.nl