Research institutes
International Health
The mission of the FHML Department of International Health is to build bridges between public health research and European developments and policies. Through our research and education activities we place local, national and international developments into a European context and provide analysis for both health policy and practice.
Fast facts
Specialised in public health research
Led by prof. Helmut Brand
News
In this inaugural lecture, Lars van Vliet addressed the question of how legal proceedings surrounding Nazi looted art should be shaped in a balanced way to ensure a fair trial. 

Lee Bouwman, a vascular surgeon, works as a researcher on the implementation of new techniques in healthcare. As professor by special appointment of Clinical Engineering at the Faculty of Science and Engineering (FSE) and the Zuyderland Medical Centre, he seeks collaboration between engineers and...

"Wie als slachtoffer zijn recht zoekt, verdwaalt gemakkelijk in juristerij en een wereld waarin veel onbestraft blijft", aldus Steven van de Put, promovendus aan de universiteit Maastricht. "Dit moet én kan anders. Het kan niet zo zijn dat individuen of groepen van individuen die iets ergs is...
Events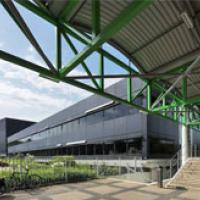 Department of International Health
Postal address PO Box 616 6200 MD
+31 43 38 82 204
anita.creusen@maastrichtuniversity.nl