Research institutes
International Health
The mission of the FHML Department of International Health is to build bridges between public health research and European developments and policies. Through our research and education activities we place local, national and international developments into a European context and provide analysis for both health policy and practice.
Fast facts
Specialised in public health research
Led by prof. Helmut Brand
News
Professor Fred Zijlstra is set to retire in May. How does he look back on his career? What is his take on current developments in the field of work and organisational psychology? And how can we, as a society, best organise work—now and in the future?

In the last Student-Meet of the year, students discussed the triumphs and tribulations of the academic year gone by.

Students indicate that they remember the material better. Teachers can integrate a sense of real-life into their training, and there is less need for home visits. Virtual technology has a significant impact on the Health Sciences (HS) programme. The initiator of virtual technology within the programme is Nynke de Jong, a member of the taskforce "Instructional Design and E-learning." Nynke primarily focuses on the use of VR goggles in education.
Events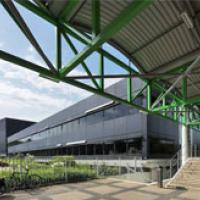 Department of International Health
Postal address PO Box 616 6200 MD
+31 43 38 82 204
anita.creusen@maastrichtuniversity.nl