Research institutes
BioMedical Engineering
The department of BioMedical Engineering (BME) is part of the CARIM School for Cardiovascular Diseases in Maastricht, the Netherlands.

Research
Our research is aimed at the physiologic description of biological processes, including the fundamental study of phenomena only occuring in living organisms and implementations of known physical principles in, for example, medical science. Fields of specialisation are heart mechanics, vital imaging and ultrasound techniques.

Education
BME teaches the basic principles of physics and hemodynamics to medical students of Maastricht University and contributes to the master's programme of Medical Engineering of the Eindhoven University of Technology. 
Fast facts
Specialised in heart mechanics, vital imaging and ultrasound techniques.
Led by Prof.Dr. Tammo (T.) Delhaas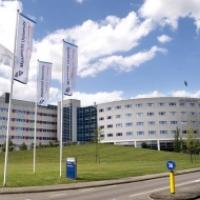 UNS 50
Postal address P.O. Box 616 6200 MD
+31 43 388 1659
c.meertens@maastrichtuniversity.nl