Roman Briker (R.)
Dr. Roman Briker is an Assistant Professor in Organizational Behavior & HRM at Maastricht University, School of Business and Economics, Department of Organization, Strategy, and Entrepreneurship. He obtained his Ph.D. (summa cum laude) in Organization and Human Resource Management from Justus-Liebig-University Giessen (Germany) in 2019. Before that, he was a visiting researcher at TCU (Fort Worth, Texas) and he studied psychology with a focus on Work, Organizational, and Social Psychology as well as Applied Cognition at the Universities of Giessen and Mainz (Germany).
Roman's research interests are interactions between humans and machines, social and organizational hierarchies, and time and temporality,
 
Roman is also a proponent of open science and conducts open- and meta-science research. He is SBE's Open Science Ambassador. Visit OSCM to learn more about Open Science.
His work has appeared or is forthcoming in leading management and applied psychology outlets such as Personnel Psychology, Journal of Organizational Behavior, Journal of Business Ethics, and Journal of Experimental Psychology: Applied.
Roman's research has received prestigious awards, including a Marie Skłodowska-Curie Fellowship, Best Junior Researcher, Open Science Award of Young European Research University Network (YERUN), Best Dissertation Award of Justus-Liebig-University, Best Paper in OB Award 2022 at the Academy of Management, Best Proposal in Leadership Research Award by The Johnson A. Edosomwan Leadership Institute (University of Miami), Best Reviewer Award (AOM 2023) and was supported by the European Union (EU), Deutsche Forschungsgemeinschaft (DFG), Center for Open Science (COS), and Justus-Liebig-University (JLU).
Click here to download CV.
Research Topics:
Human-AI / Human-Robot Interaction
Social and Organizational Hierarchies (Leadership, Status, Power)
Novel Research Methods (Open Science, Machine Learning)
Time and Temporality
Methods:
Replications and Registered Reports
Experiments
Machine Learning
Multilevel Modeling (e.g., APIM)
Polynomial Regression
Since January 2021:
Assistant Professor
Maastricht University
School of Business and Economics
Department of Organisation and Strategy
 
2019 - 2020
Postdoctoral Researcher
Justus-Liebig-University Giessen, Germany, School of Economics and Business Studies, Department of Organization and Human Resource Management
2019
Visiting Researcher
Texas Christian University, Fort Worth (Texas), Neeley School of Business, Department of Management in Leadership
2015 - 2019
Research Associate and Ph.D. Candidate
Justus-Liebig-University Giessen, Germany, School of Economics and Business Studies, Department of Organization and Human Resource Management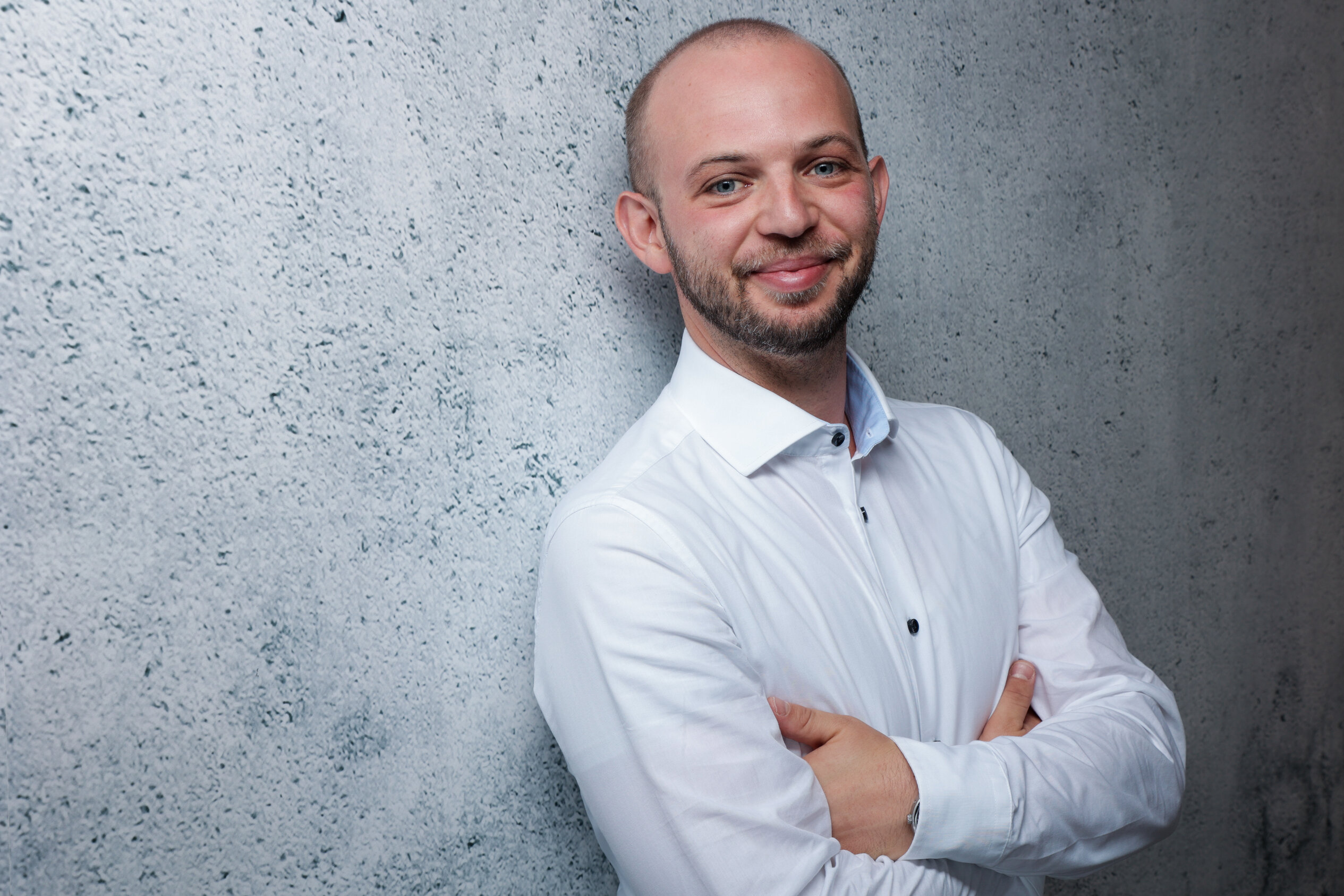 Roman Briker (R.)
Organisation,Strategy & Entrepreneurship
School of Business and Economics