Interview Alumni News
President Letschert on Lifelong Development, being a mother, working and building a career
In this interview, Prof. Rianne Letschert tells us about the balance between her work and private life, the importance of learning and developing yourself, and how challenging it is to always make the right choices when it comes to this. After serving as UM's rector magnificus for a number of years, Rianne was appointed President of UM on 1 November 2021. Furthermore, she was named 'Top Woman of the Year 2019', has authored several books and has published many articles in scientific journals. She works very hard on building a successful career and combines this with a busy and challenging private life with two young children.
It's 12.30 on Wednesday afternoon. Many mothers are free on Wednesday afternoons, but not Rianne. Since the weather is beautiful this afternoon, Rianne had chosen to take a short walk through Maastricht. When she enters her room, she tells her secretary to go spend some time outside as well. It is nice to see that, as an executive with a very busy schedule, she still pays attention to this. There are many colleagues who never make the time for a break during the day. After all, it is very important to clear your head every now and then and get back to work with a fresh perspective.
Once in her room, the interview can begin.
'Lifelong Development' is now seen as a topical and socially relevant issue in the Netherlands. Maastricht University (UM) also realises its importance and wants to encourage and facilitate this more in the future. What is UM's approach?
"For UM, it is important that we adapt our educational offerings and internal organisation to the current wants and needs of the (labour) market. We also need to build a relevant network of private and corporate clients. So, we would like to make better use of UMIO as an existing provider of postgraduate executive education within the School of Business and Economics. In addition, several Lifelong Development activities are being initiated along with other parties. For instance, together with Radboud University and the Open University, we will soon be working on a contemporary range of programmes that are suitable for the job market in the Southeast Netherlands. Employers will be involved in developing this offering, in a way that can be considered co-creation between all parties involved."
Why is Lifelong Development so important for people?
"What I hope and sincerely wish for employees is that they can continue their development even during working hours and that this will be financed and facilitated by the employer through an attractive offering of training programmes. Courses don't have to only be taken in the evenings and on weekends. I also see fundamental societal changes, which employees need to be made aware of. If we don't do it, there will be an enormous distance from where people are to the labour market, and soon there will be no place for them. This is particularly true when it comes to issues such as digital transformation. We all have to move with the times."
Nationally, we are seeing several interesting developments in the area of Lifelong Development.  With the National Growth Fund, the Dutch government is investing €20 billion in projects between 2021 and 2025, which will ensure long-term economic growth. You are a member of the National Growth Fund committee; can you already share information about developments at the regional level?
"A growth fund proposal was recently approved, which also includes a proposal for Lifelong Development. The purpose of this is to create a Lifelong Development offering from regional hubs in cooperation with secondary vocational education institutes (MBO), universities of applied sciences (HBO) and research universities (WO). The focus should be on the sectors where the Lifelong Development offering is most needed. This includes sectors that are undergoing significant energy and digitalisation transitions. In consultation with the employers concerned, the development needs of their employees will have to be identified."
Can you tell us more about the practical implementation of the growth fund proposal you mentioned?
In her answer, Rianne makes a comparison with the branding of De Bijenkorf: "De Bijenkorf presents itself as a top brand, where you can buy high quality products. Under the banner of this top brand, various other brands can also position themselves. In a similar way, we could set up a Lifelong Development institute with high quality standards for the whole of the Southeast Netherlands. Within this institute, employers can come to a single point of contact with all their questions about procuring courses for their employees from secondary vocational education institutes (MBO), universities of applied sciences (HBO) and research universities (WO)."
What does this collaboration with the other universities look like?
"We need to embrace this project together and share our experiences. After all, it's about serving a whole new target group for all the parties involved, and you can't just do that on the side. Our staff needs to be well prepared and trained, as this is not our regular target group of students between 18 and 25 years old. We will soon be dealing with professionals, who could possibly want to develop skills in the field of Artificial Intelligence (AI). It is important for the involved parties to take a good look at our joint offerings and to try to complement each other and create more efficiency. We certainly don't want to compete with each other in the job market of the Southeast Netherlands."
How does our alumni community (approx. 87,000 graduates) fit into these plans?
"I hope that we can count the joint alumni of all three universities among our first target group. This also applies, of course, to graduates of secondary vocational education institutes (MBO) and universities of applied sciences (HBO). Ultimately, it is all about the participation of the employers, who consider it important to encourage and facilitate the development of their employees."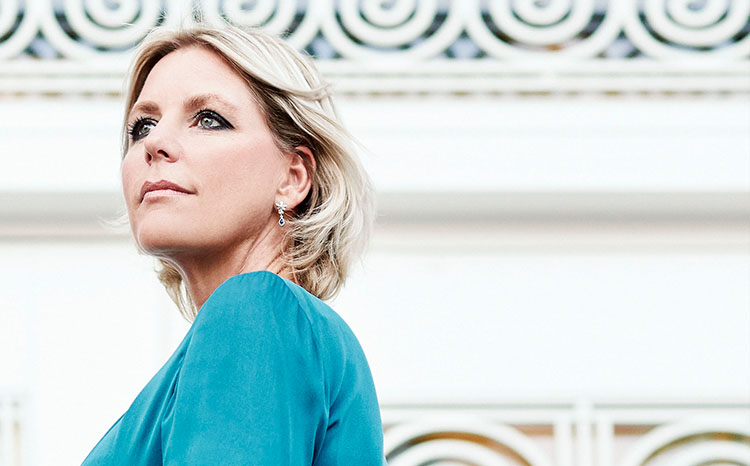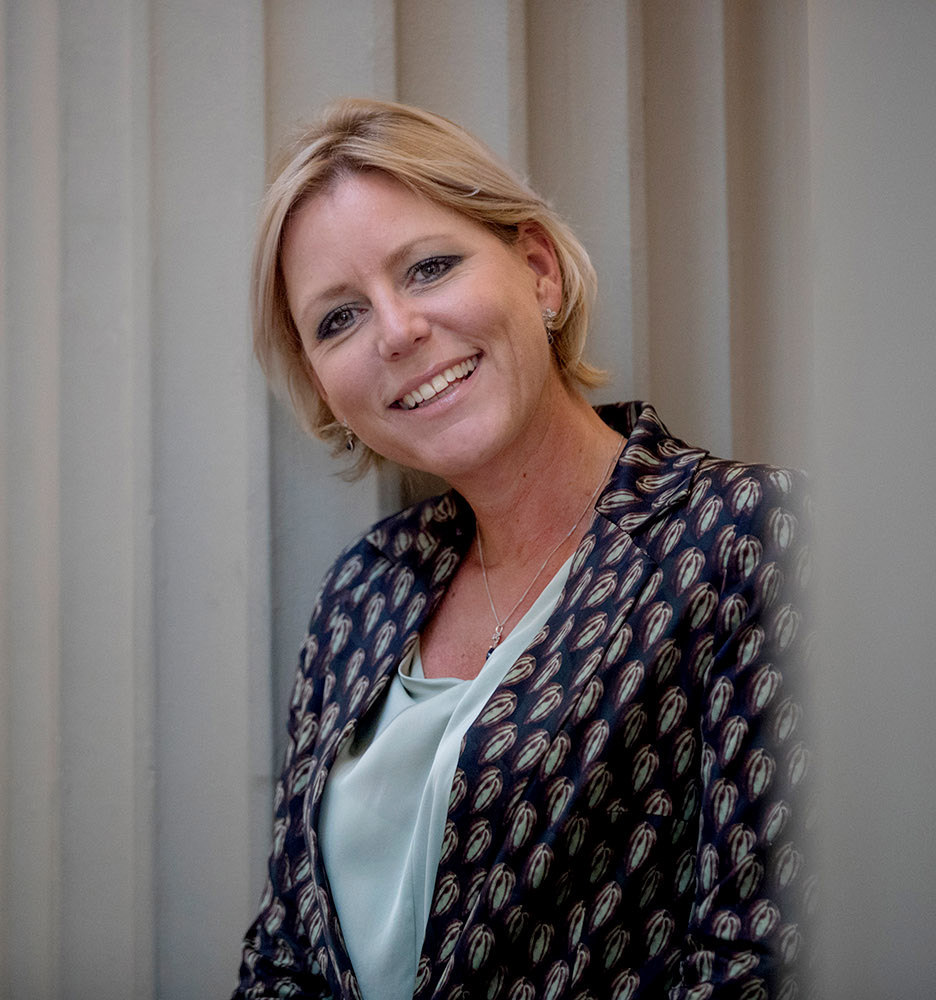 Prof. Rianne Letschert (1976) studied International Law at the University of Tilburg, the University of Amsterdam and the University of Montpellier. She obtained her PhD at Tilburg University with her thesis 'The impact of minority rights mechanisms' (2005), on the role played by international organisations that make policy and law related to national minorities.
In March 2011, Letschert was appointed as professor to the new chair of Victimology and International Law at Tilburg University. From April to August 2010, she was Visiting Research Fellow at the Lauterpacht Centre for International Law at the University of Cambridge (UK) and Research Fellow of Clare Hall in Cambridge, of which she is a lifelong member. In 2014, she was visiting professor at the University of Barcelona. In 2012, she became a member of the Young Academy of the Royal Netherlands Academy of Arts and Sciences, where she was appointed president in April 2015.
She has authored and edited several books and has published articles in national and international scientific journals. She also served as director of the International Victimology Institute INTERVICT, where she established a master's degree in Victimology and Criminal Justice which quickly attracted many national and international students from different academic disciplines to Tilburg. Working in an interdisciplinary team has greatly influenced her own academic development.
In May 2015, Professor Letschert and her team received a Vidi grant from the Dutch Research Council (NWO) to research the impact of international tribunals on societies and individuals confronted with serious human rights violations and international crime. She has always dedicated a lot of time to translating scientific knowledge into societal impact. For example, she was an expert consultant on behalf of the victims at the Special Tribunal for Lebanon, she has given several public lectures, and her extracurricular positions are always related to socially relevant issues.
On 1 September 2016, Prof. Rianne Letschert was appointed as rector magnificus and member of the Executive Board of Maastricht University. One of her main tasks, as the administrative leader of a national programme by the VSNU, is to implement the position paper 'Room for Everyone's Talent', not only in Maastricht but in the entire sector. As of 1 November 2021, she has been appointed as President of Maastricht University.
In September 2019, she became the first university administrator to be elected 'Top Woman of the Year'.
How will employers be encouraged to facilitate their employees in the area of Lifelong Development?
"Employers will be instructed by the government to provide all their employees with a budget, which they can use to pay for their training requirements. The educational institutions will probably also enter into agreements with employers. I also expect that employers will soon approach us to develop a Lifelong Development offering for their entire staff in a co-creation model."
Of course, we are happy to bring these new Lifelong Development offerings from UM to the attention of our alumni. And there are already existing Lifelong Development offerings. How do these new Lifelong Development offerings relate to regular education and existing courses?
"The new offerings will be more flexible. The main task is to incorporate the most current insights and wants from the labour market into these new training modules. So, it's not about basic education, such as a bachelor's degree in law."
What does this mean for education in concrete terms?
"We need to think a lot more about an interdisciplinary approach, for example, using AI in law, or medical technology in health sciences. This doesn't happen often in traditional education. These are new offerings, which still need to be developed. Consideration should also be given to a different and more appropriate way of teaching, instead of the traditional Problem-Based Learning (PBL) in tutorial groups of 18 people. After all, this concerns a completely different target group and therefore a new market, which we want to tap into."
It is a wonderful and at the same time exciting development, coming up with new courses in co-creation with other educational institutions and employers. How do we know exactly what is needed in an APG environment, for example?
"Yes, of course there are sectors like the automotive industry, where people are trained in-house. That is very hands-on and therefore customised. It would then involve more than just our regular offerings."
And so that still needs to be developed?
"Indeed, in that case training programmes should be fully geared to the APG target group, for example, with a focus on developing knowledge of data science. I myself have been able to make some great strides in my career, focusing mainly on my managerial development. You learn these skills mainly by gaining practical experience. But if you ask me, 'Are you moving along with the current digital transformation?', then I must sadly confess, that it's still not where it should be. I can't get any further than the formatting of a PowerPoint and an Excel file. I see that students now come to us with very different skills than in previous years. For example, I see in my own children that they have developed their digital skills much better at a young age than I have at age of 45."
Will there also be a national Lifelong Development platform? What is the status of that?
"Yes, that's right. This platform has been financed by the growth fund and secondary vocational education institutes (MBO), universities of applied sciences (HBO) and research universities (WO) are going to use it to present their Lifelong Development offerings to the regional labour market. Soon, the government will also be providing financial regulations to make these offerings more accessible. These are very important steps in the process of gaining national support for the importance of Lifelong Development. In order to keep the offerings as up-to-date as possible, predictive models will soon be used to track fundamental changes in the job market. At our university, we already find it very difficult to predict the future educational scenario. What will the university look like in 20 years? Will all students want modular, flexible and digital learning? Will students still have a desire to attend offline classes in a room with 18 people?"
Do you think, then, that our Problem-Based Learning methodology (PBL) will soon disappear?
"Well, I hope not, because I very much believe in interaction between teachers and students and among students themselves (and therefore in the social function of education), but that may be an outdated concept in decades to come. Perhaps students will soon prefer to use avatars so they can say 'I'm here, but I'm physically in my own room'. Ultimately, it seems so realistic that they would no longer want to travel to Maastricht because of this.
In that case, we would need far fewer teachers but also less support and facilities. Consider, for example, all of our building managers, receptionists and security staff. It would mean major consequences for these employees, who would lose their jobs. And that would also mean the immediate end of a large portion of offline education."
Once society is ready for it, these developments will undoubtedly take place. However, when we talk to our alumni, they tell us that they liked their time at Maastricht so much because of PBL, the small groups, the physical meetings, and the pleasant atmosphere in Maastricht.
 'Do you still go to the bank sometimes?'
 'No, and it's true that the financial sector has undergone radical developments.'
'That's what I mean. We think it's normal, that we never go to a bank to transact anymore. We also used to buy CDs at a store and now we have Spotify. So many things have changed in different industries. That makes me think, 'What is the significance of this for higher education? Is higher education shielded from all these changes and are we not going to be affected by them?' I'm not so sure yet. We as universities at least have to think about that—especially when companies, like Amazon and Google, indicate that they no longer need a university degree, because they train all their employees in-house anyway. For this, good grades in high school are the only admission criteria. It is therefore important that we as universities anticipate this: What does this development mean for us? How do we maintain our added value and find the right balance between innovation and maintaining what is good?"
Those are indeed big challenges. We're going to experience them...
'Yes, we are going to experience them, but we also have to actually tackle them. There are already extensive reports from consulting firms, all of which predict that universities will look very different in ten years' time. According to that report, a lot of education will be modular and online by then. Much of the education and social development that goes with it will unfortunately be lost. Your time at university is after all an important time in your life, in which you are a young adult, share experiences with peers, and also where you can learn, discover and push boundaries. Let's grant this generation the educational period of three or four years, please! Then it's great if they do in-company training at various companies and continue their development. And perhaps not all students would do equally well with the freedom to put together their own modular package. Give those students some extra guidance during that important period in their lives. We may soon have to (or get to) work until we're 70 years old.'
That is why there are also many students who want to study longer, because they are able to work longer.
"Indeed, that generation must also make their voice heard. The moment a government indicates that it will no longer fund education and places that responsibility entirely in the hands of employers, education becomes subservient to your profession. In my opinion, however, education should also be subservient to yourself and how you wish to develop. And that is precisely what we try to support students with at our university. After all, a profession can change several times during your career."
We offer coaching from the Alumni Office in the area of career and development, especially for recent graduates. It's about, 'What are your talents? What is your dream? And what is your next step?' This low-threshold coaching is greatly appreciated by our recent graduates and the alumni coaches.
How do you see it? Do you make use of a coach yourself?
"Yes, I have a few times in the past, but eventually I stopped. I didn't allow myself enough time and, besides that, I'm quite impatient. You really need to take more time to build up a relationship with your coach. But at the time, I didn't have the feeling that it was helping me any further. Often, you know that you have certain patterns in your behaviour, which are your strength on the one hand and your weakness on the other. At my age I know where they are, but breaking the pattern is the hardest part. Nobody has to tell you that; you really have to do it yourself!"
You also regularly draw attention to the importance of developing the right leadership qualities. Can you elaborate on this?
"Yes, I believe very strongly that if you appoint good leaders in an organisation, then you can get the best out of your employees. And the whole team will flourish as a result. Unfortunately, I have also seen many bad examples of leadership in our industry in recent years. This is often because we have not given the employees concerned the opportunity to develop in this area. Leadership was always seen as something natural, something you just did as an academic. Once you become a professor, you become a director or department chair. Everyone expects you to be able to do it and no one receives specific guidance for his or her new role. You also get no extra time for it, no extra resources, you just do it. We really need to address that! We have ignored it for too long. We just assumed that the higher you climb the ladder, the sooner you had to take on leadership roles. Instead, I would much rather appoint a manager who is an assistant professor, for example, and has excellent leadership skills. At the end of the day, it's all about talent and not everyone has that inherent talent.
Good leadership also requires a lot of self-reflection on how you treat employees. I find it very interesting to do, but it's not for everyone. You have to get to know yourself well first, before you gain insight into what type of leader you are. And then you have to listen to your employees as well. But we often don't have those kinds of conversations with each other."
This may require an adjustment in our organisational culture; how do you do that?
"Yes, we only started doing this last January. And we need a lot more time and resources for this. We are starting carefully with some pilots and then expanding this step by step. We distinguish three levels of leadership. The first is interpersonal leadership. This applies to everyone, even if you are not a managerial leader with hierarchical responsibilities. Whether you are a PhD candidate, a secretary or a professor, ultimately you have to work together with different people in your own work environment and it is therefore important to think about your own leadership and working style. So, we want to offer that interpersonal leadership to everyone.
Secondly, there is managerial leadership. This involves employees, who have formal responsibilities in HR or financial departments. It is important for these people to learn what type of organisation a university is. For example, that they know we have four campuses, that they know how financial statements are constructed and have knowledge of financial distribution models. But they also need to know how to have 'bad news conversations'. I found that very difficult myself and really had to learn. And you can get useful tips for that.
And third, there is senior management and administration. These employees have an integral responsibility towards a faculty or institute or, in my case, the Executive Board. This category also includes faculty directors and they have an even greater responsibility than their managers. Participation in the aforementioned leadership modules is mandatory for our employees. This is the only way we can change our culture and know that our managers are well prepared for their leadership positions. So, this is emphatically not about ticking boxes, but about making 'Lifelong Development' a permanent part of our culture."
Rianne, you are a mother of two. And you also have a very busy job. How do you combine that?
"Yes, that is indeed a challenge. First of all, you have to enjoy your job so much that it becomes like a hobby that has gotten out of hand. Otherwise, you won't last. There are hardly any days in a year when I think, 'Ugh, I have to go to work'. I enjoy my job immensely. And when I come home, my children see a happy mother. It is also important to make choices. In my case, that means that I can't do a number of things. I had a relatively busy social life and that has largely reduced, because I invest my time mainly in the children. And, of course, also in close friends and my parents. Since a few months ago, I have a new boyfriend and of course I want to give him attention, too. That is sometimes difficult because I'm not that girlfriend who goes everywhere with you. Especially when it comes to visiting friends who live further away, I often only get to see them a few times a year. On the other hand, my work gives me so much satisfaction. And the little time that I do spend at home, I really want to be with my children. At this stage in life, you have to make informed choices and then stop whining about them. After all, you know you won't be able to participate in certain hobbies and activities anymore and you just have to accept that."
How do your children cope with their mother's busy life?
"My son is 15 and my daughter is 10. My son, being a teenager, obviously prefers me to be away all the time. He, above all, wants space in his life, but my daughter isn't like that. She is still in primary school. I, myself, miss the freedom to go spontaneously into town with friends. It doesn't work because everything is scheduled so tightly. When my daughter is a little older, I expect to have more time to make plans during the weekends. For the time being, this is limited because I'm in Maastricht on Monday, Tuesday and Wednesday and on Thursday I go home again. I'm divorced and we have agreed that the children are with their father on Monday, Tuesday, Wednesday. And from Thursday to Monday, they're with me. On Thursday evenings, I prefer not to plan anything. But of course, sometimes things get planned, but always in consultation because I want to be with the children on Thursday evenings. You always look for suitable solutions and try not to be so hard on yourself. I was much harder on myself in the past, but you only learn that with time."
You already have an exceptionally impressive career. What other ambitions do you have?
"It may sound a little dumb, but I sincerely don't know yet. A lot of people ask me this because I have been working at UM for almost six years now. I've been in my new role for a few months now, which means I can remain President for three years from last November and then I will have worked in Maastricht for eight years. After so many years, UM might get tired of me as an administrator and it will be time for a change."
Do you think people get tired of you?
"Yes, I can imagine that happening. I expect that people will think 'Rianne can do something different for a change'. Of course, I still really enjoy my work, but I can imagine that the organisation will think differently at some point."
And how do you find that out?
"Well, you have to ask yourself about that when the time comes. There was support for my current appointment, otherwise I wouldn't have filled the position. After all, I already had a good job as rector magnificus. And the role of president was not necessarily something I aspired to at the time. I really had to say goodbye to several great portfolios. So, the move to president was not an obvious step. And after this? I know, at least, that I don't want to be in active academics, to be a professor in a faculty, for example. Because, that means I would actually be starting over with what I was doing before. But I don't know what I would like to do, yet. I haven't even made a choice of sector, whether it will be the public sector or the private sector. Politics probably won't be the one. I was consulted about that last summer, and I didn't choose it."
Let's hope that you will stay with us long enough to realise all ambitions in the area of Lifelong Development and leadership within UM. And that brings us to the end of this interview. We thank you very much for your time and candour.
"You're welcome! And a warm greeting to all of our Alumni!"
Interview: Bo Pirovano
Text: Bouwien Janssen