Women in Data Science Datathon a big success
On the first weekend in February, the Institute of Data Science hosted the 1st Women in Data Science (WiDS) Datathon. WiDS Datathon is a data-focused hackathon which invites students and faculty members from all backgrounds as well as practitioners from industry and government to participate in a global challenge.
We demanded to have at least 50% female participants as well as gender-balanced teams and ended up with roughly 75% females among our 40 participants. Attracting people from five different faculties to join is a huge success. Since the challenge for the WiDS Datahon 2020 focuses on healthcare data, we had many participants from the Faculty of Health, Medicine and Life sciences (FHML) as well as the Faculty of Psychology and Neuroscience (FPN). They could bring valuable domain knowledge which matched nicely with the data science and analytics skills of participants from the Faculty of Science and Engineering (FSE) as well as the School of Business and Economics (SBE).
The goal of Women in Data Science
The goal of WiDS is to inspire and educate data scientists worldwide, regardless of gender, and to support women in the field. Since the Institute of Data Science at UM supports this mission of promoting STEM careers for women, Visara Urovi and Amrapali Zaveri initiated to host a conference at UM, which will take place on 5th March. They asked Chang Sun, a PhD student at IDS, and Hannah Schmitt, a PhD student at SBE, to bring the preceding datathon to life. The two young women started planning towards the end of 2019 and are very happy with the result and all the great feedback they received for hosting this event.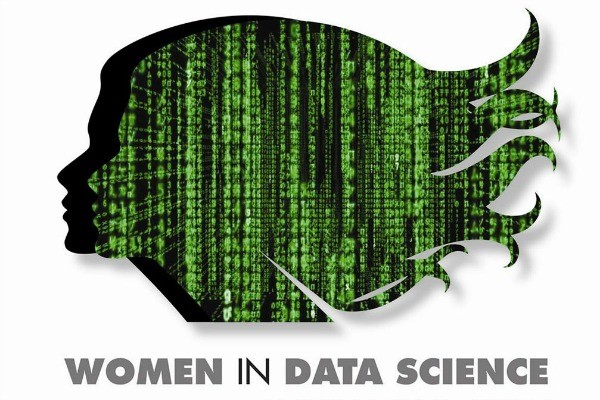 Institute of Data Science
Relevant links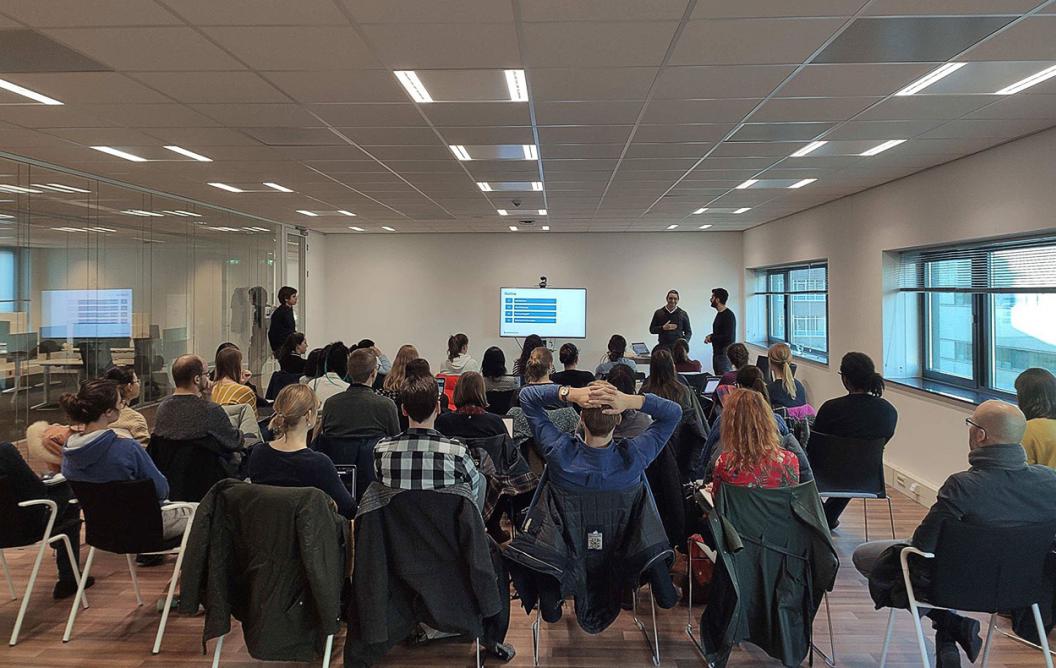 Friday
The datathon weekend started on Friday afternoon with a voluntary pre-training session to prepare participants for the upcoming days hosted at IDS in the new building of the Faculty of Science and Engineering. The training was especially meant to help those participants who are not data scientists yet and have little or no experience with hackathons.
After two hours filled with lots of information, all participants were invited to mix and mingle with fellows. Some participants already signed up together with team members, while others signed up individually. Therefore, this social get-together after the pre-training was an opportunity to get to know each other and find team members for the weekend with similar expectations but with different complementary skills.
Saturday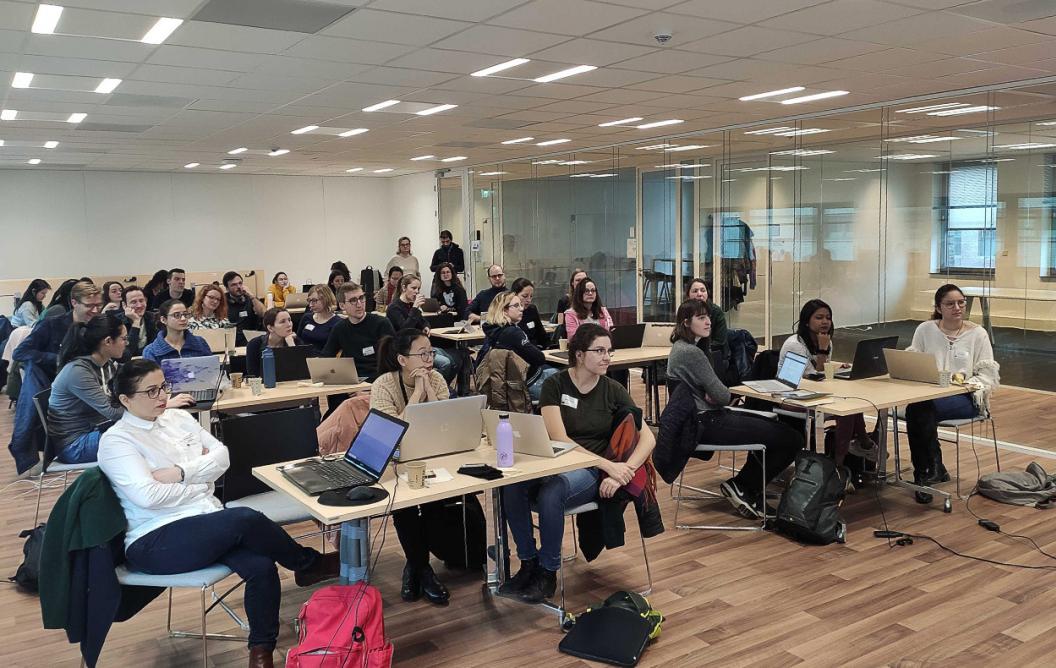 We started the day with the official opening where Visara Urovi, the main organizer of the WiDS conference in March, was also present to welcome all participants of the datathon. Then it was finally time to tackle the challenge and get started. Teams were free to decide on any approach, methodology or programming language they felt most comfortable with. The tutors from the previous day were present again to help teams and answer all arising questions throughout the weekend.
After a delicious lunch from Indohouse, the hacking time continued. To refresh everyone's body and mind, an experienced yoga teacher visited us for a 30-minute energizing session. For the last kick of energy against afternoon tiredness, colleagues IDS colleagues served "Hotchocspoons" in honour of their colleague Amrapali who loved these. Amrapali was one of the initiators and organizers of the conference and great support for the datathon team. Unfortunately, she passed away suddenly and unexpectedly a couple of weeks before the datathon.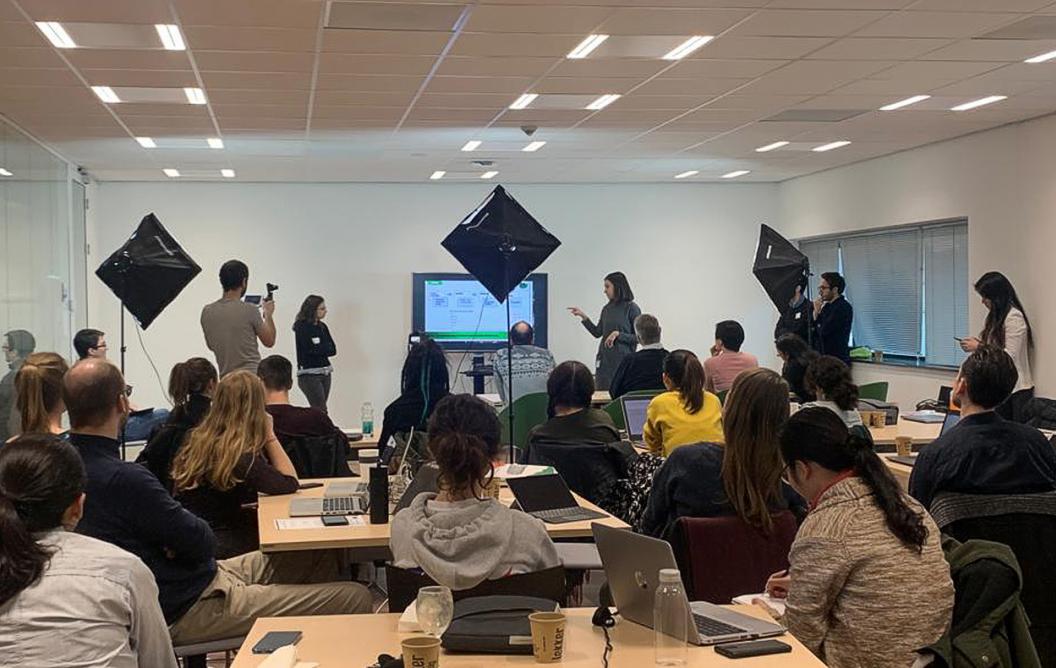 Sunday
The morning started with more time for participants to improve their model. Like on the previous day already, everyone could feel the energy and enthusiasm mixed with a healthy level of competitiveness.
At 3pm, all teams submitted their results and the five teams with the highest accuracy scores got to pitch their model and approach. The jury, composed of Mark Wilkinson, Tiffany Leung, Yenisel Plasencia Calaña and Jerry Spanakis, evaluated the weekend work of the teams using their data science and/or medicine background knowledge. The determination of the best team was not only based on model accuracy, but also included other criteria for responsible data science such as fairness, bias, transparency, explainability, etc. Overall, it was very interesting to see that every team had a different approach, a different model and some even used different programming languages.
During the closing speech of the weekend, all teams were encouraged to continue working on the data challenge and to upload their improved model until the global deadline on 24th February. After this deadline, the organizers will check the model accuracy scores of all Maastricht teams again and determine the local winner of the WiDS Datathon 2020. The prize will be awarded to the winning team at the WiDS conference in Maastricht on March 5th.
We received much positive feedback and appreciation from the participants via emails and feedback forms. They were very enthusiastic about such hackathons being hosted in Maastricht and about making these events open to people of all data science skills levels, and thus also making it a great learning experience for everyone.
We are already looking forward to the WiDS Datathon 2021! If you are interested in joining the organising team, please contact Chang Sun and Hannah Schmitt. If you want to get further events notifications and newsletters from us (IDS), please send an email to: info-ids@maastrichtuniversity.nl.