UM hosts TV show College Tour with Tom Dumoulin
In front of more than 400 fans from all over the country, many of whom were Maastricht students, interviewer Twan Huys spoke to Tom about his cycling career. The interesting and occasionally surprising audience questions elicited some disarmingly frank answers from Tom.
 
A timelapse video of the event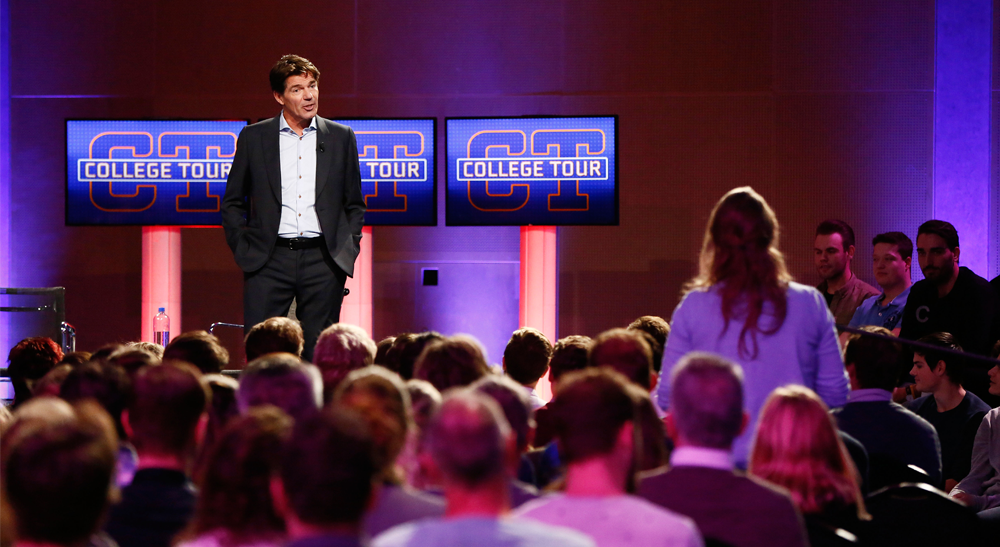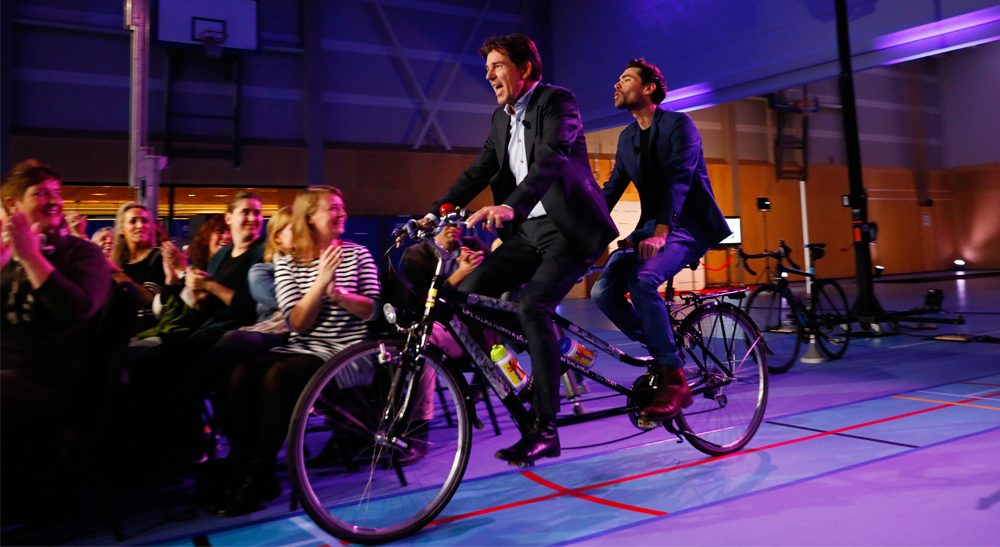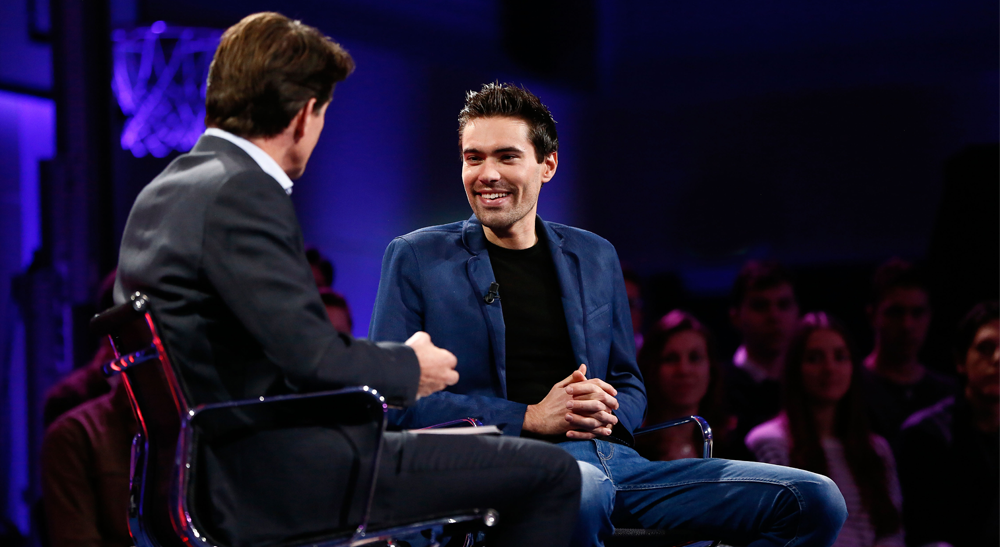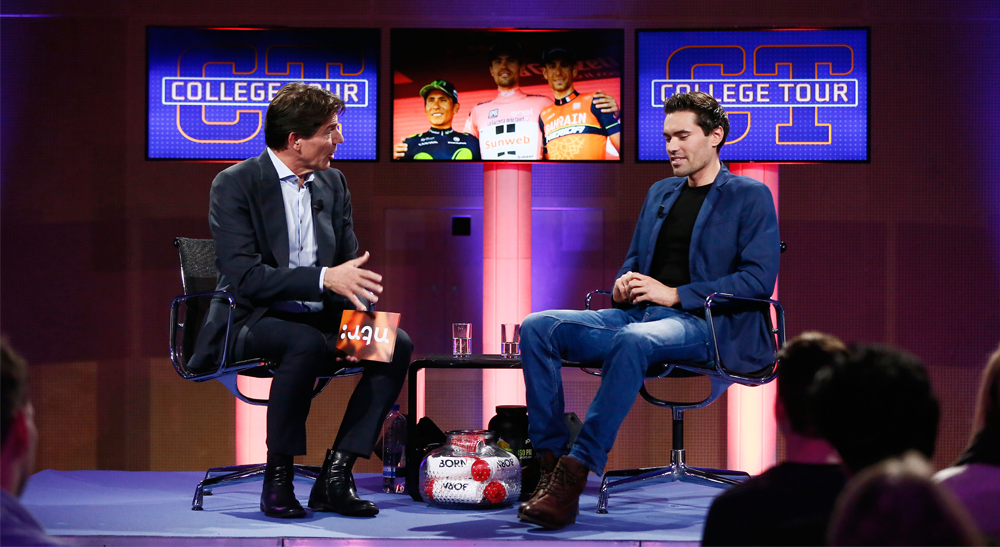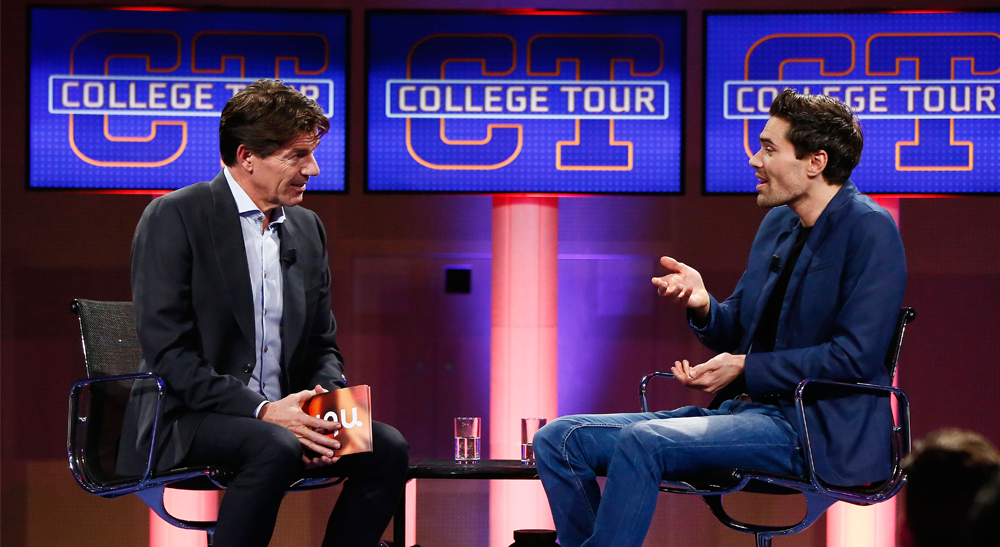 Photo Gallery
The event in a few snapshots

Photography: Roy Borghouts
About College Tour
In the TV show College Tour, recorded at universities or colleges, host Twan Huys talks to celebrities about their life and work. The extensive interviews revolve around questions from the student audience. Previous guests include Madeleine Albright, Johan Cruijff, John Malkovich, Hans Teeuwen, Jesse Jackson, Princess Irene, Harry Mulisch, Steve Ballmer and the Dalai Lama, Sting, Richard Branson and Doutzen Kroes.
Also read
On this day exactly 125 years ago, physician Sir Fredrick Grant Banting was born. Together with Charles Best and John Macleod, Banting discovered that insulin could be used to treat diabetes.