Save the date for SHE Academy
Join us for the bi-annual SHE Academy, back in the beautiful city of Maastricht! Find more information in the save-the-date below. Please note that participation for staff and (external) PhD supervisors is free.
You are also kindly invited to join the open farewell symposium of Professor Jeroen van Merriënboer: Research on Learning in Simulated and Real Environments. The symposium is followed by the farewell lecture, titled Learning in Simulated and Real Environments, in which he will say goodbye to his professional community.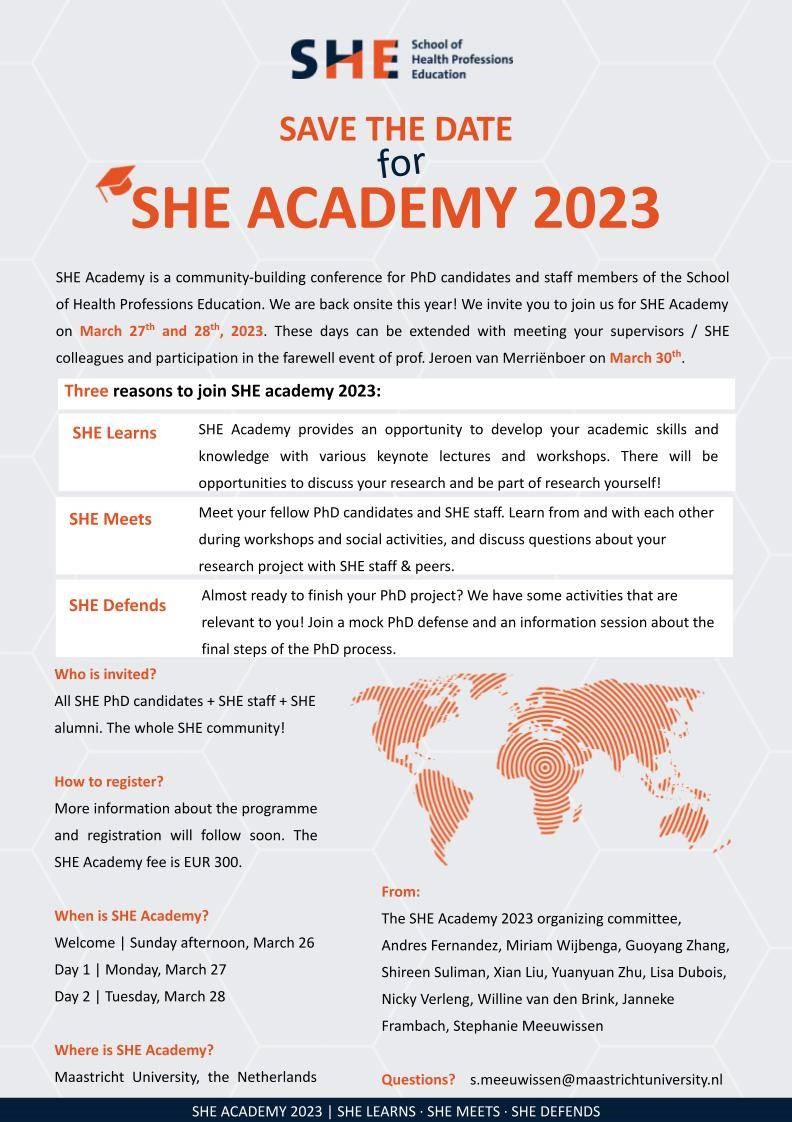 Also read
Legal scholar Amy Azhar on the unintended consequences of the possible new legislation limiting the influx of foreign students in the Netherlands.

Fossil subsidies undermine climate policy, says Patrick Huntjens and other colleagues in an opinion article.

For 40 years already, Annemie Mordant has been convinced that academic and support staff are stronger together. Until her retirement, as the head of MEMIC (the centre for research data management), she dedicated herself to optimally facilitating collaboration between academic and support staff. "We...