Outdoor exhibition in Maastricht to celebrate 5 years of Shelter City Maastricht
From 2 until 22 November, six large and striking portraits featuring human rights activists from around the world are on display on the pedestrian walkway of Maastricht's Stationsstraat. The newly opened outdoor exhibition is in celebration of the fifth anniversary of Shelter City Maastricht.
This year, Maastricht celebrates its fifth year as part of a network of 12 cities in the Netherlands and 20 cities worldwide that provide safe and inspiring spaces to human rights defenders at risk for a period of three months via Shelter City. For the last five years, the city of Maastricht has been a safe haven to 13 human rights defenders from countries such as Cambodia, Thailand, Burundi, Palestine, and Egypt. In honour of Shelter City Maastricht's fifth year anniversary, a series of events and lectures will be held throughout November and December.

- the text continues below the picture -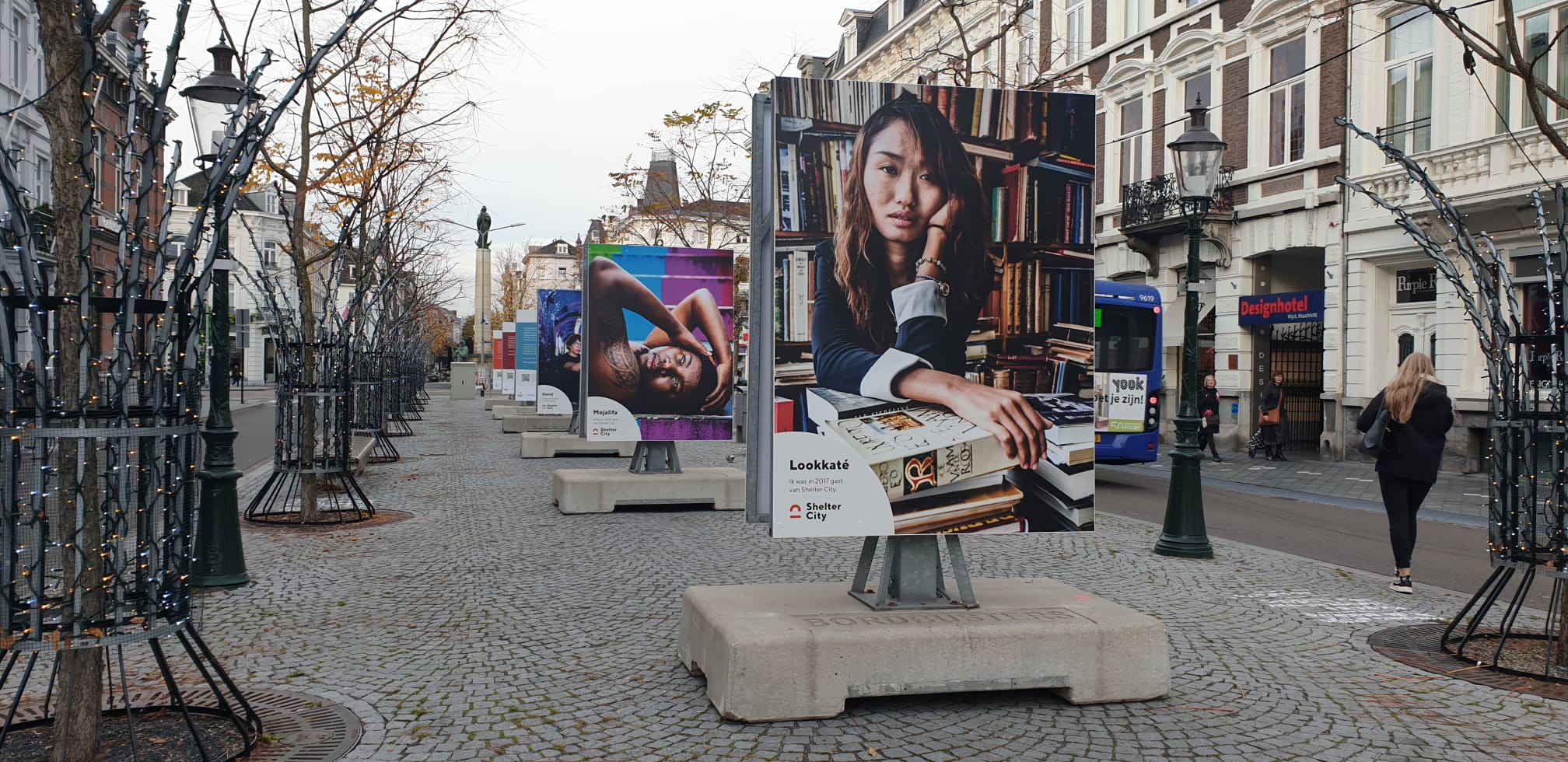 Six portraits
The exhibition features six portraits of human rights defenders that stayed in Shelter City by Dutch photographer Daniella van Bergen, including former Shelter City Maastricht guests, Lookkate, a civil rights defender from Thailand and Judith, a LGBTIQ+ rights defender from Nigeria. Through her vibrant and powerful portraits, Daniella hopes to amplify the voices and the very human stories of those she portrays. 
Anthony
Currently staying in Shelter City Maastricht is Anthony, a former school teacher turned human rights activist from Uganda. Anthony's work comprises of monitoring, documenting, and exposing human rights abuses committed by state and non-state actors. Using litigation and online campaign mechanisms, Anthony has actively defended communities and persons on a number of issues relating to structural health inequalities, forced evictions, torture and illegal detention in addition to extra judicial killings. Because of Anthony's human rights work, he was arrested and severely mistreated in December 2020. He and his family also receive threats over the phone and have had to relocate due to concerns for their safety. Anthony will be in Maastricht until December 2021.
The exhibition is located on the pedestrian area of Stationsstraat between Wilheminasingel and Alexander Battalaan in Maastricht. The outdoor exhibition was previously on display in Zwolle, Tilburg, Utrecht, and will travel to other Dutch cities after Maastricht. More information here.
About Shelter City
Shelter City is a global movement that provides safe and inspiring spaces to human rights defenders at risk where they re-energise, receive tailormade support, and engage with local allies in order to reinforce their local actions for change. Each Shelter City comprises a local network of organisations and citizens. Shelter City Maastricht was founded in 2015 by the municipality of Maastricht in collaboration with local organizations Mondiaal Maastricht, Amnesty Maastricht, and Maastricht University.  
There are currently 10 human rights defenders staying throughout the Netherlands until December 2021 coming from Colombia, the DRC, Gaza, Kenya, Peru, Turkey, Uganda, Venezuela, Yemen. Their topics range from photojournalism and freedom of press, LGBTI+ rights, business and human rights, conflict resolution and peace building, and civil and political rights.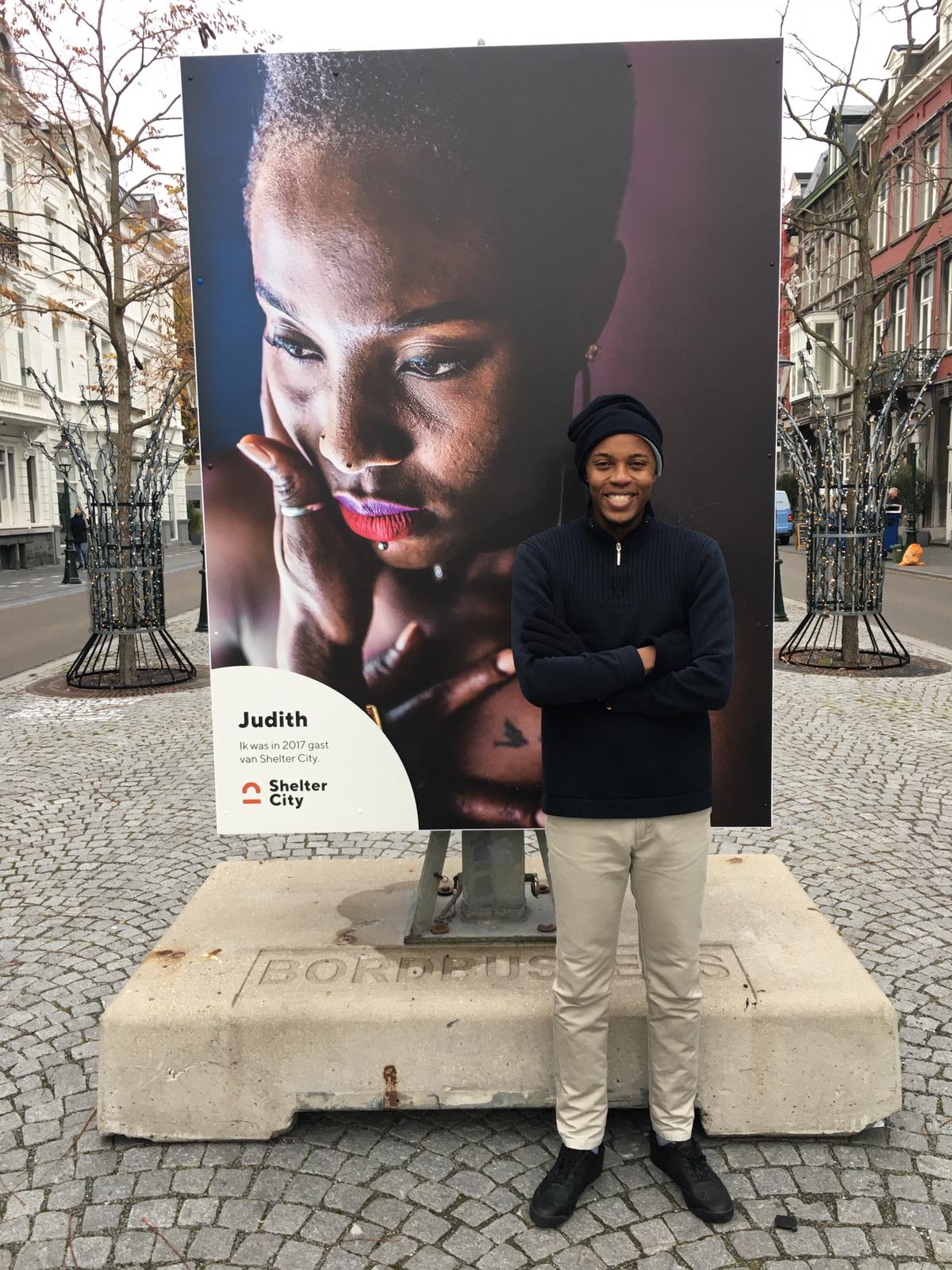 Also read
At the CARIM research institute (school for cardiovascular diseases) in Maastricht, a group of researchers – led by Joost Lumens - is working with 'het digitale tweelinghart' (the digital twin heart): a computer model that simulates the human heart. This research gives rise to a great deal of...

Christian Ernsten and Claartje Rasterhoff, in collaboration with Natuurmonumenten, receive €100,000 for their project 'Rivier Atelier at the Geuldal: heritage management in times of climate change'.

In light of the fast developments within the use of generative AI, the SHE Management Team has developed guidelines for the use of AI.