Large-scale study on the impact of relocation on nursing home residents
Elderly people with complex care needs who live in nursing homes are increasingly obliged to relocate, and not always voluntarily. One of the main reasons is that a proportion of the property in the Dutch nursing home sector is outdated and no longer meets current requirements. What is the impact on elderly people in need of care of having to move from their familiar environment? Researchers at Maastricht University are starting a large-scale study into this problem. The Ministry of Health, Welfare and Sport (VWS) recently awarded a contribution of 1.7 million euros to the research.
Relocation
The need for renovation is not the only reason that elderly people in nursing homes are sometimes forced to relocate. Care homes are being converted into nursing homes, for example, so that care organisations can provide for the growing numbers of older people with complex care needs. Residents may also be required to move from one nursing home location to another, for example in the case of serious behavioural problems. At the same time, more and more experimental and innovative residential care concepts are emerging in the Netherlands, which offer an alternative to the traditional nursing home environment. Some of these are citizens' initiatives, often aimed at enabling vulnerable elderly people to continue living in their familiar environment and participating in activities in the neighbourhood or village. Other concepts originate from property developers, entrepreneurs or care organisations. However, every move has a serious impact on nursing home residents and their loved ones, who therefore raise legitimate questions. The researchers at Maastricht University are now responding to this: how can relocation in nursing home care be carried out in such a way that it contributes to quality of life and care?
Vulnerable older people
Due to the large scale of the research, it is the first time that all regional academic networks for elderly care in the Netherlands, working in partnership in the SANO collective, have collaborated on a single study. Hilde Verbeek, Professor of Care Environments for Vulnerable Older People at Maastricht University and Scientific Director of The Living Lab in Ageing & Long-Term Care, is coordinating the research. 'The care environment supports nursing home residents in their daily lives. Moving to a different environment is stressful, especially when family and residents feel they have little control over the situation and when residents move to a different area away from their familiar social network. This project provides insight into the impact of moving on the elderly and their loved ones and aims to develop an approach based on preserving their own identity, and improving relationships, health and care. It provides practical building blocks for care organisations and policymakers to arrange the process in the best way possible and offers tools for the elderly and their loved ones to prepare and to express their wishes and needs. The unique nationwide collaboration provides for an extensive network, and knowledge and expertise from a variety of fields.'
About SANO
Cooperating Academic Networks for Elderly Care (Samenwerkende Academische Netwerken Ouderenzorg, SANO) consists of six regional academic networks for scientific research in long-term care for older people: The Living Lab in Ageing & Long-Term Care (AWO-ZL, Maastricht University), the University Knowledge Network for Elderly Care Nijmegen (UKON, Radboudumc), the University Network for the Care sector Zuid-Holland (UNC-ZH, LUMC), the University Network for Elderly Care of the Amsterdam UMC, Care for Older Adults of TRANZO (Tilburg University), and the University Network for Elderly Care Groningen (UNO, UMCG).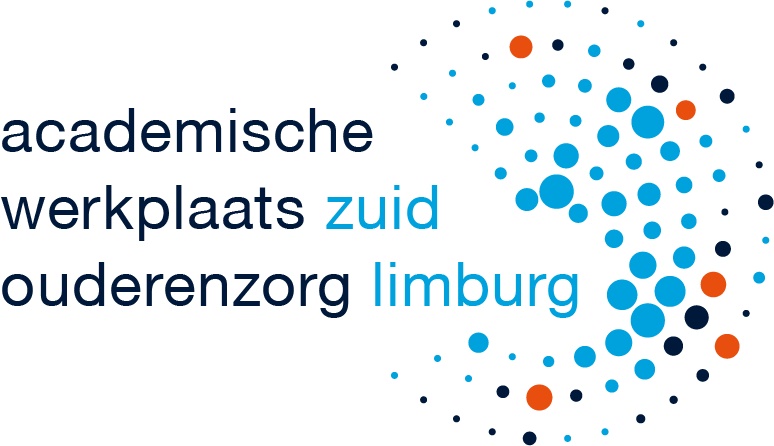 What is the AWO-ZL collaboration?
The living lab, which is an Academic Collaborative Centre on Care for Older People (ACC-OP), is a formal multidisciplinary network consisting of Maastricht University, seven large long-term care organizations, Gilde Intermediate Vocational Training Institute and Zuyd University of Applied Sciences, all located in the southern part of the Netherlands. The model was developed in 1998 as a collaboration between Maastricht University and one long-term care organization. Now they cover seven long-term care organizations, including about 100 care locations and about 15,000 long-term care staff. 
The aim of this living lab is structural multidisciplinary collaboration between research, policy, education and practice; essential to improve quality of long-term care in nursing homes.
Also read
Patients admitted to hospital due to a severe COVID-19 infection exhibit no evidence of brain damage caused by the disease. This is the conclusion of an extensive study led by Maastricht University.

Due to the Western lifestyle with a high fat diet combined with little exercise, more and more people in the Netherlands are overweight or even obese. This causes an increased risk of type II diabetes. What can be done about this besides a healthier lifestyle? The answer comes from an unexpected...

Survivors of colon cancer often have symptoms associated with the cancer or treatment for years after treatment, such as fatigue and tingling in fingers and feet. This has a great impact on the perceived quality of life. Whereas current lifestyle advice is mainly aimed at prevention of (colon)...