Give your bike a second life
From 3 November, UM students and employees can hand in their redundant bicycles at Tapijn A and Randwyck UNS 50. Fietsbank Maastricht collects these bikes and repairs them for people with a small budget. These redundant bikes will then no longer occupy the racks or streets, thus creating extra bike parking space in the city.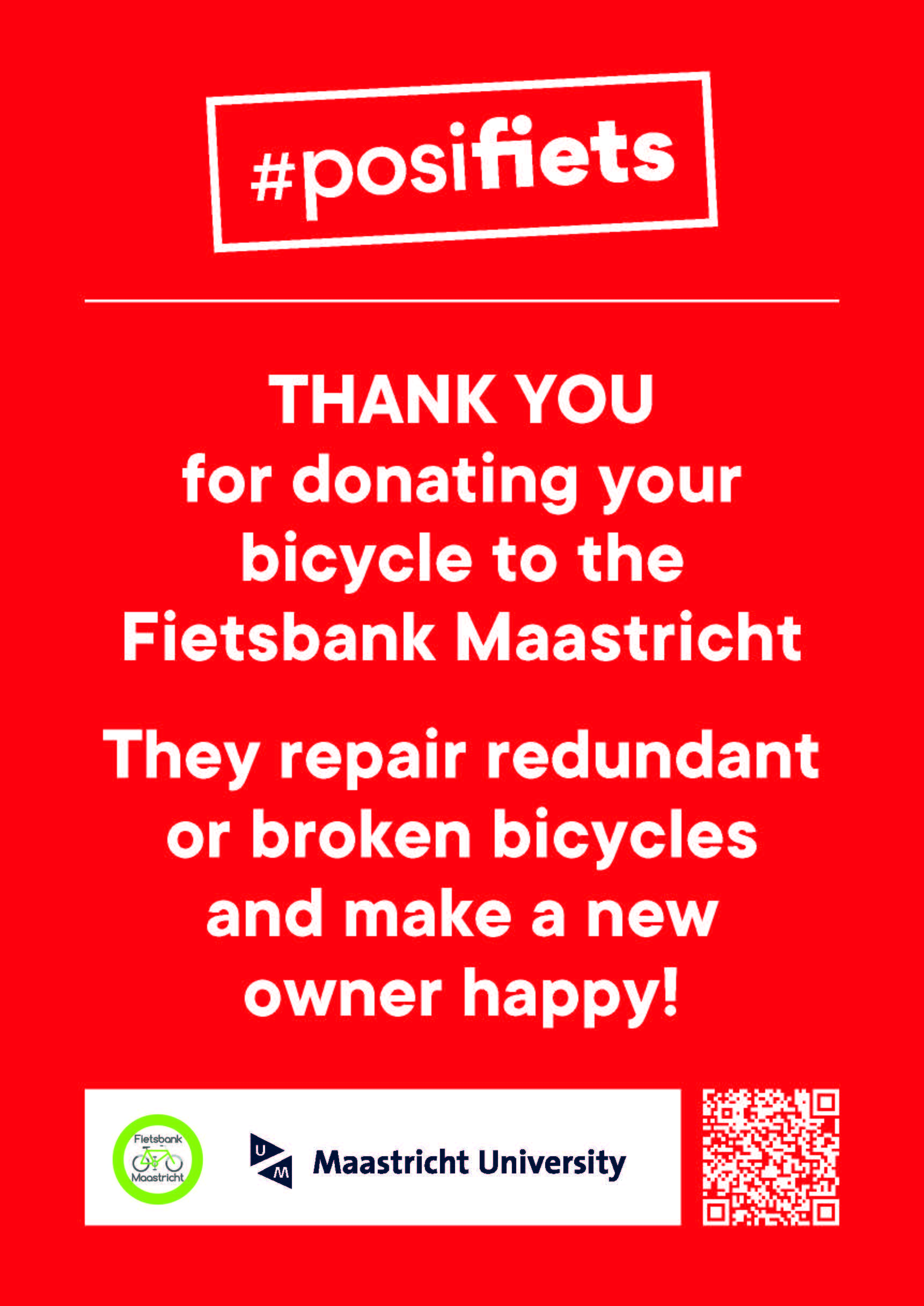 Bikes can be handed in at every time in Tapijn A and Randwyck UNS50 (rounding building, marked with posters). Your bicycle must be labelled to indicate that it can be disposed of. This label can be collected from various UM receptions.
...or get it fixed for free
To celebrate the start of UM's new bike depots in Tapijn A and Randwyck UNS50 we invited a bicycle repair man. Even if you don't have a redundant bicycle to turn in, he will check your bicycle for safety. Any minor defects will be repaired for free. You will find the mobile bicycle repair shop on Tapijn on 3 Nov from 8-12 hrs. At the same time, the #posifiets promotion team distributes bike lights. They are also in Randwijck UNS50 from 8-11 hrs.
Also read
Government Commissioner Mariette Hamer, responsible for addressing issues related to sexual misconduct and sexual violence, participated in a discussion with students and staff at Maastricht University on Friday, 15 September. Joining her were Executive Board President Rianne Letschert and Joyce...

Alexandra Supper challenges the misconception that skills training at Maastricht University operates separately from Problem-Based Learning (PBL) principles.

Legal scholar Amy Azhar on the unintended consequences of the possible new legislation limiting the influx of foreign students in the Netherlands.