Education Minister Robbert Dijkgraaf visits Maastricht
"In order to get a good idea, you will have to hear a lot of good ideas." The words of Netherlands Education Minister Robbert Dijkgraaf speaking at the end of his working visit to Maastricht on 23 May. Professor Dijkgraaf visited Vista College, Zuyd University of Applied Sciences and Maastricht University, where he saw many good ideas and innovations.
ET Pathfinder - groundbreaking
The 'UM part' of the visit started with ETpathfinder: a one-of-a-kind physics laboratory, which will serve as a testing ground for technologies for future gravitational wave detectors. Professor Dijkgraaf also visited the clean room - a spontaneous action - to get a closer look of the huge installation.
Professor Dijkgraaf spoke to project leader Stefan Hild and FSE dean Thomas Cleij, among others, about the national and international importance of the Einstein Telescope, a future gravitational wave detector that may be built in southern Limburg, as well as the added value of the Faculty of Science and Engineering for the region.
The visit elicited an enthusiastic comment from the education minister, himself a physicist: "The ETpathfinder is a groundbreaking facility with lasting value for science worldwide. I sincerely hope we can build upon that with the construction of the Einstein Telescope in this region."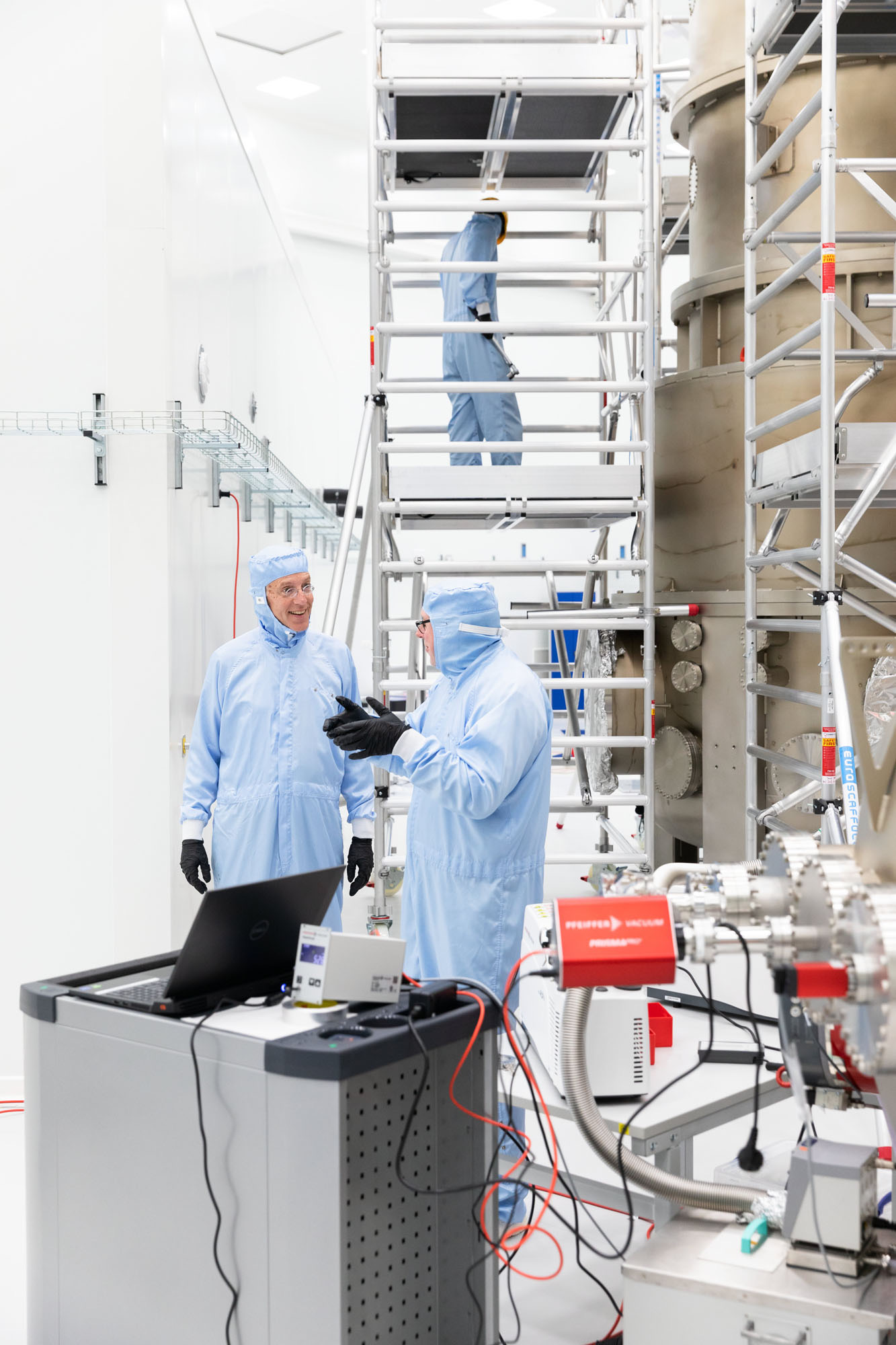 Minister Robbert Dijkgraaf and Prof. Stefan Hild in the ET Pathfinder clean room.
YUFE  - create your own European learning path
Internationalisation was one of the main themes of this visit throughout the day. Not a surprise in a border region, where in many ways foreign countries are never far away. And naturally, the theme featured prominently in the education minister's meeting with staff and students of YUFE, the Alliance of Young Universities for Europe's Future led by Maastricht University.
YUFE students Jagoda Frost and Tim Dings shared their experiences of choosing academic programmes at other universities within the Alliance and stressed the opportunities and flexibility that YUFE offers to create your own personalised European learning path.
Speak Up!
At the end of the visit, professor Dijkgraaf talked to some 60 students during a Speak Up! session. He called on them to "come up with stories that make me feel uncomfortable". Obviously, one of these contentious issues was student funding ("compensation for the current loan system has been increased to some extent, but....").
The education minister showed empathy with students' stories about well-being. "Stress seems to be the new pandemic," he said, adding that "We must turn the tide, because stress is counterproductive". On the topic of internationalisation, he commented that it was: "important and good, but we must all be able to deal with student numbers".
In response to the question What is your ideal study environment?, a European Studies bachelor's student answered: "A university that is built on trust. Trust that students are willing and able to put their curiosity to good use". It was one of many ideas put forward during the day. And they were much appreciated by the education minister, who called for less rigidity, saying that there are still too many barriers. He added that we need to take a critical look at whether education in the Netherlands is accessible and inclusive enough.
A photo gallery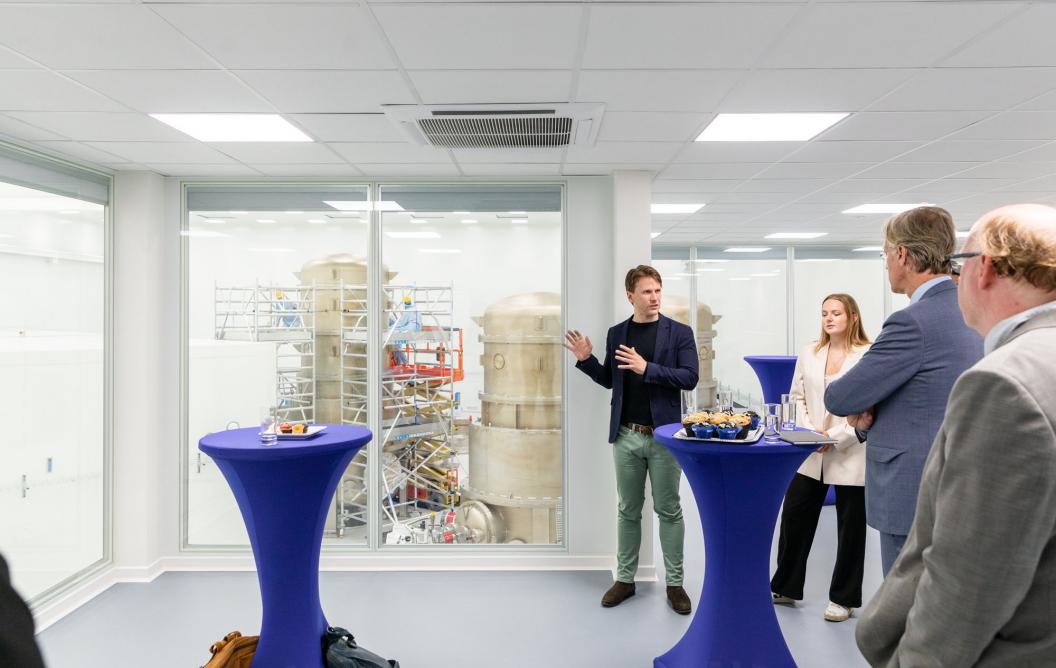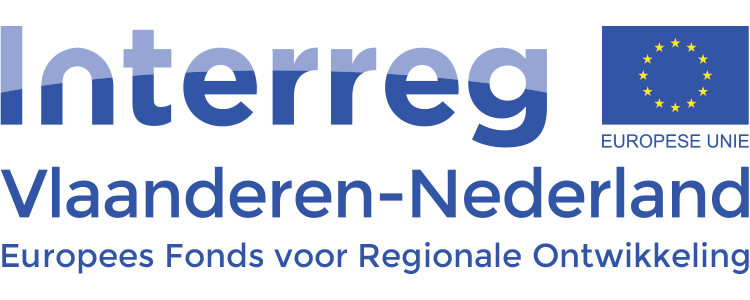 ETpathfinder is realised with support from Interreg Flanders-Netherlands, funded by the European Regional Development Fund of the European Union.
Also read
Reusing waste as a source for new materials appears to be an effective way to reduce the use of fossil-based sources in the production of materials such as plastic. However, how do you do this on a large industrial scale? In late November, Maastricht University and its partners TNO and Brightlands...

The Brightlands Maastricht Health Campus celebrates its tenth anniversary this week. The campus now houses more than 115 companies and institutes where over 11,000 professionals and also over 11,000 students work together on valuable innovations within healthcare, medicine and life sciences.

The Faculty of Science and Engineering has appointed Wolfgang Giernalczyk, as Department Head and Programme Director of UCM.