Causal Data Science Meeting 2022
On 7-8 November, Maastricht University's School of Business and Economics and Copenhagen Business School organised the third edition of Causal Data Science Meeting. The event was a huge success, attracting more than 1,900 virtual attendees and welcoming expert speakers such as Judea Pearl, the 2011 Turing Award Winner, as well as Silvia Chiappa, Group Leader of Causal Intelligence team at Google DeepMind.
Academia and industry collaborate to push the boundaries of causal inference
Now in its third year, the Causal Data Science Meeting 2022, featured a wonderful lineup of speakers, two keynotes and an industry panel. The conference was established to bring together researchers and experts from academia and industry to engage in discussion and push the boundaries of causal inference. This year saw an increase in both submissions and registrations from the previous two iterations. The lineup included 32 leading researchers from academia and data scientists from industry. The conference attracted about 60% academic, and 40% industry attendees, representing most US companies at the forefront of data science.
We saw valuable applications of causal inference in fields such as medicine, policy, strategy and more. Although we have seen progress since the establishment of the conference, it is still clear that we face a challenging albeit exciting road ahead as Ian McCormick - who presented an application of causal diagrams in the early detection and diagnoses of Alzheimer's – early noted in first round of presentations: "A causal revolution is needed in medicine". The managerial challenges that come with solidifying organizational expertise into causal models is a theme that was felt throughout the conference.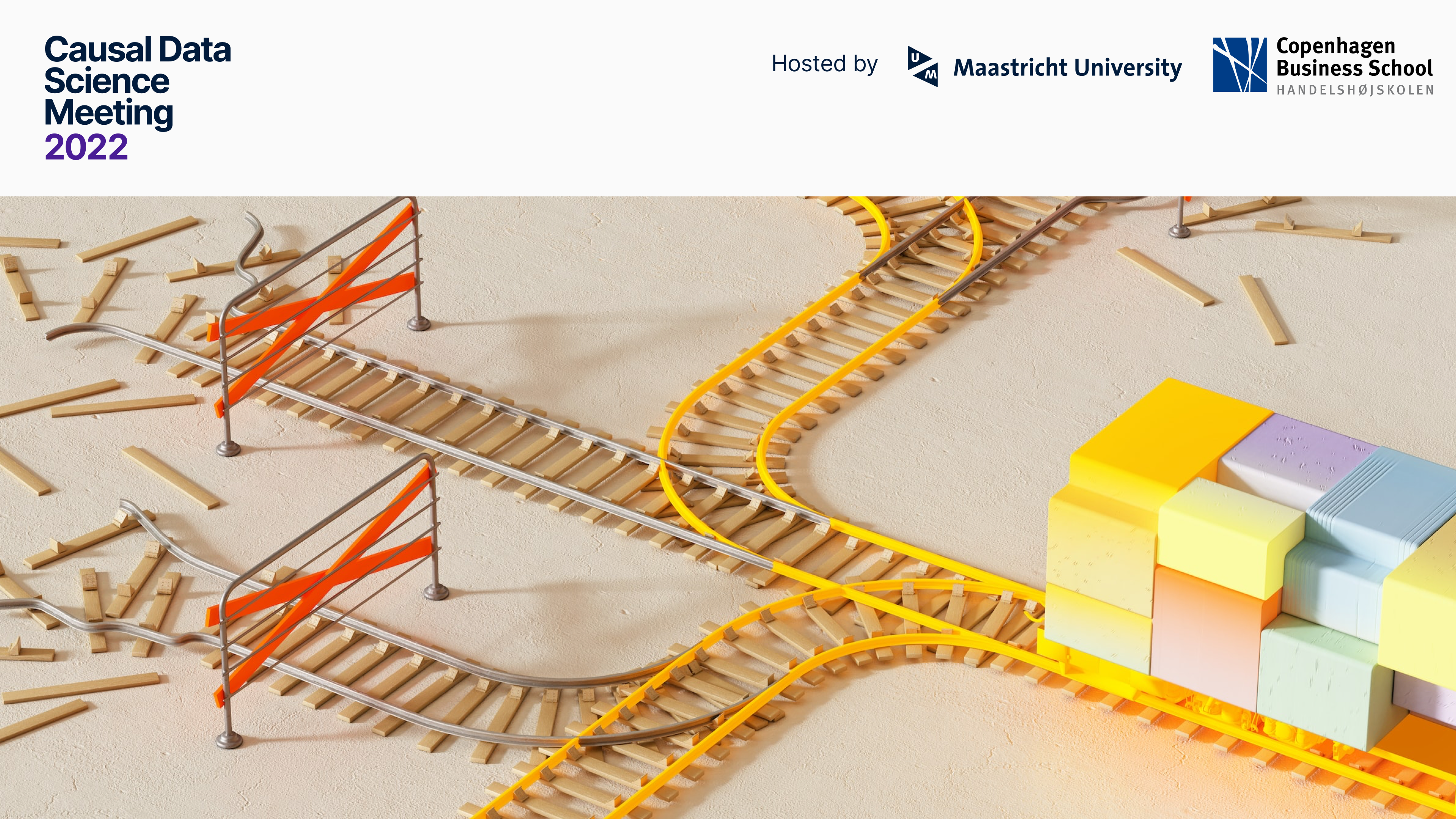 The Causal Data Science Meeting 2023 is scheduled for two days in November 2023. If you want to get involved in next year's edition or if you have any questions, feel free to reach out to contact@causalscience.org.
Valuable insights from experts in the field
Research presentations were complemented by two excellent Keynotes. The first was by Professor Judea Pearl from UCLA. In 2011, the Association for Computing Machinery awarded Pearl with the Turing Award, the highest distinction in computer science for fundamental contributions to artificial intelligence through probabilistic and causal reasoning.
The conference was also honored to welcome Professor Silvia Chiappa, research scientist and group leader of the Causal Intelligence team at DeepMind London, and Honorary Professor at the Computer Science Department of University College London. Silvia Chiappa shared motivating when asked what the "Killer Application" of Causal Inference will be. She noted that in industry and practice there are many problems that they work on at DeepMind and each solution has its contribution to the whole. With this, she implied that the groundwork in causal inference is important and each insight that we put forth in the field has an impact.
A panel discussion of industry leaders completed the picture, moderated by Victor Chen (Fidelity Investments) who was joined by industry leaders of data science and experimentation including Sathya Anand (Netflix), Somit Gupta (Microsoft), Mikael Konutgan (Meta), YinYin Yu (LinkedIn), Benjamin Skrainka (eBay) and Eric Weber (Stitch Fix).
During the panel, Somit Gupta from Microsoft described that the importance of causal inference manifests on two levels. The first level is to validate experimentation results so that they can be more confident and limit the risk in their decision-making capabilities "We need to be confident that our decision causes X, Y, Z and doesn't harm our users". The second level is about the cultural impact of applying causal knowledge at scale "This allows us to make decisions that are more consistent at the organizational-level and makes our decisions more scrutinizable as our key-metrics are known". All-in-all, describing a bright and exciting future for the importance of causal inference tools.
The next revolution will be even more impactful upon realizing that data science is the science of interpreting reality, not of summarizing data 
Judea Pearl, Recipient of the Turing Award in 2011 and Author from The Book of Why, UCLA
The meeting was organized by Jermain Kaminski, Carla Schmitt and Beyers Louw from the Department of Organization, Strategy and Entrepreneurship at Maastricht University, together with Paul Hünermund from the Department of Strategy and Innovation at Copenhagen Business School.
We would like to give a heartful thank you to our sponsor Geminos. We thank the presenters and panelists for presenting inspiring ideas and all the discussants for thought provoking questions.
Also read
Fossil subsidies undermine climate policy, says Patrick Huntjens and other colleagues in an opinion article.

SBE alumnus Riccardo Notarangelo works as a Project Researcher at the University of Vaasa in Finland. In this article, he shares how his studies and experience at SBE and his love for rugby contributed to him going to where he went and ending up where he is.

Obligation for energy label C for offices seems to have desired effect