Kaj Thomsson (K.M.)
JOURNAL PUBLICATIONS:
Holding on? Ethnic divisions, political institutions and the duration of economic declines", with Richard Bluhm. Journal of Development Economics, Volume 144, May 2020.
"Small-World Consevatives and Rigid Liberals: Attitudes towards Sharing in Self-Proclaimed Left and Right", with Alexander Vostroknutov. Journal of Economic Behavior and Organization, Volume 135, March 2017, Pages 181-192.
"The Political Economy of Sovereign Debt: Explaining the Policy Choices of Highly Indebted Governments", with Stephen Kaplan. Journal of Politics, Volume 79, Issue 2, April 2017, Pages 605-623.
"Minding Weber More than Ever? The Impacts of State Capacity and Bureaucratic Autonomy on Development Goals", with Luciana Cingolani and Denis de Crombrugghe. World Development, Volume 72, August 2015, Pages 191–207.
"Occupational and Job Mobility in the US", with Giuseppe Moscarini, Scandinavian Journal of Economics, Volume 109, Issue 4, Pages 807-836, March 2008.
 Book Review of Integrating Varieties of Capitalism and Welfare State Research: A Unified Typology of Capitalisms by Martin Schroeder, to appear in American Journal of Sociology, Vol. 120 (1).
WORKING PAPERS:
"Foreign Aid, Precolonial Institutions and the Evolution of State Capacity in Africa", with Tobias Broich and Eddy Szirmai. United Nations University UNU-MERIT Working Paper 2015-025.
"Public and Private Welfare State Institutions - A Formal Theory of American Exceptionalism," IFN Working Paper No. 822.
"Bargaining Over a New Welfare State: A Model of the Regional Distribution of New Deal Funds," with Alessandro Bonatti, IFN Working Paper No. 713.
"Legislative Vetoes and Economic Reform – Theory and Evidence from the History of American Labor Regulation", Working Paper.
ONGOING RESEARCH:
 "China's entry into the foreign aid game and its implications for donor-recipient relationships – A game theoretical approach", with Tobias Broich: First version completed May 2020.
"Historical path dependence in fiscal institutions: Explaining the level of tax (de)centralization", with Rose Camille Vincent: First version completed May  2020.
"Coordination and Collaboration among Interest Groups", with Carlos Scartascini and Mariano Tommasi.
"Global Investors and Domestic Politics", with Stephen Kaplan.
"Political Preferences and Behavior in Social Settings", with Alexander Vostroknutov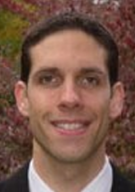 Kaj Thomsson (K.M.)
Director of Bachelor Programmes
School of Business and Economics
Macro, International & Labour Economics
School of Business and Economics