International Classroom
At Maastricht University, we're focused on the development of our International Classroom, a place where differences become strengths. And we have a great number of differences—more than 55% of our students and over 45% of our academic staff come from abroad, representing more than 100 different countries. This gives UM the most international university population in the Netherlands.
We also welcome more than a thousand foreign exchange students each year, while approximately 40% of our own students gain international experience by participating in study abroad programmes.
To make the best use of this variety of international perspectives, UM has fully embraced the concept of the International Classroom and we've made it a cornerstone of our internationalisation strategy. It encompasses a long-term project with many activities and initiatives. And it has also become a mindset among the members of our academic community.
Goals of the International Classroom
There are a variety of activities related to the International Classroom Programme, but all of them aim to contribute to four primary goals:
to promote a culture of inclusion and respect that is welcoming to all students, regardless of their cultural background
to prepare students for the global labour market
to contribute to the internationalisation strategy of Maastricht University in education and research
to develop activities for staff and students that support the development of intercultural communication skills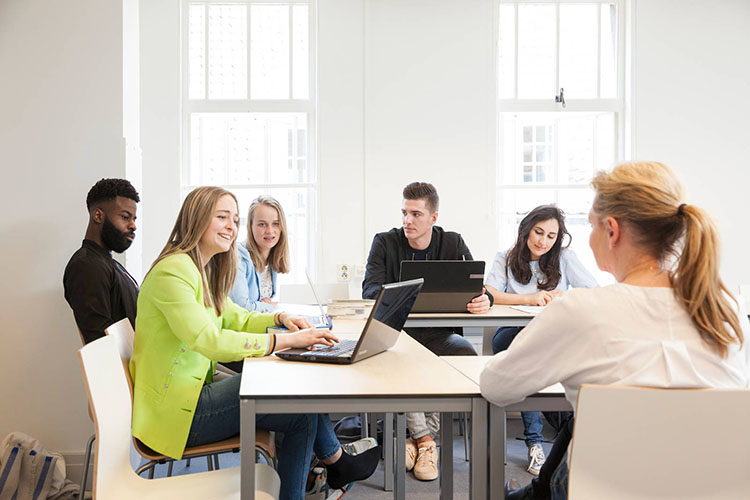 Fast facts
over 55% of students & more than 45% of staff from 100+ countries
the most international student body in the Netherlands
over 1,000+ incoming exchange students every year
diverse PBL tutorial groups
many programmes offered in English
International Classroom Task Force
Our experience has taught us that the skills required for students and staff to work effectively in the International Classroom need to be actively developed. To address this issue, we've formed an International Classroom Task Force. The task force is composed of experts in the area of internationalisation in education, who all share a passion for the development of intercultural communication skills among students and staff. The task force consists of both academic and support staff from all UM faculties. It facilitates the sharing of best practices and experiences across disciplines and faculties.
The task force examines issues such as:
What implications does globalisation have for the higher education process?  
How can the development of intercultural competencies become an integral part of our educational activities?
How can we maximise the benefits and address the challenges of having a student body composed of multiple nationalities?
  Find out more about the task force and its members on the EDLAB website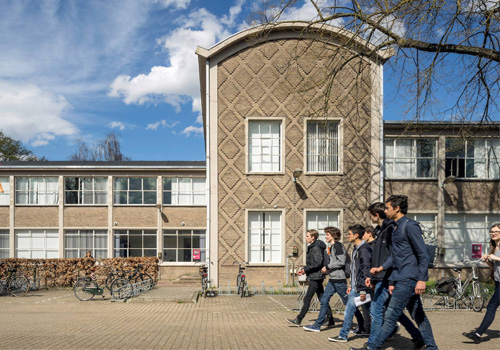 EDLAB
EDLAB is UM's institute for education innovation, which works to: 
Improve the quality of education
Initiate and manage UM-wide education innovation projects
Design and coordinate staff education programmes
Coordinate UM-wide excellence programmes
Problem-Based Learning & the International Classroom
At Maastricht University, Problem-Based Learning (PBL) and the International Classroom go hand in hand. PBL brings together students and instructors from all over the world into small groups. They work together to solve problems, and their discussions are enriched by their widely diverse backgrounds and perspectives. In this environment, students not only develop knowledge and skills but also international accessibility and understanding. This helps prepare them for the rapidly globalising labour market. 
As a policy, we work to create as much diversity within each of the small groups as possible so that all students can benefit from many different perspectives. Incoming exchange students join the regular education at UM and are not in special groups with only other exchange students. This provides an added element of diversity to the PBL tutorials.
Curious about PBL? Learn more by watching the video above.
Preparing students for the global labour market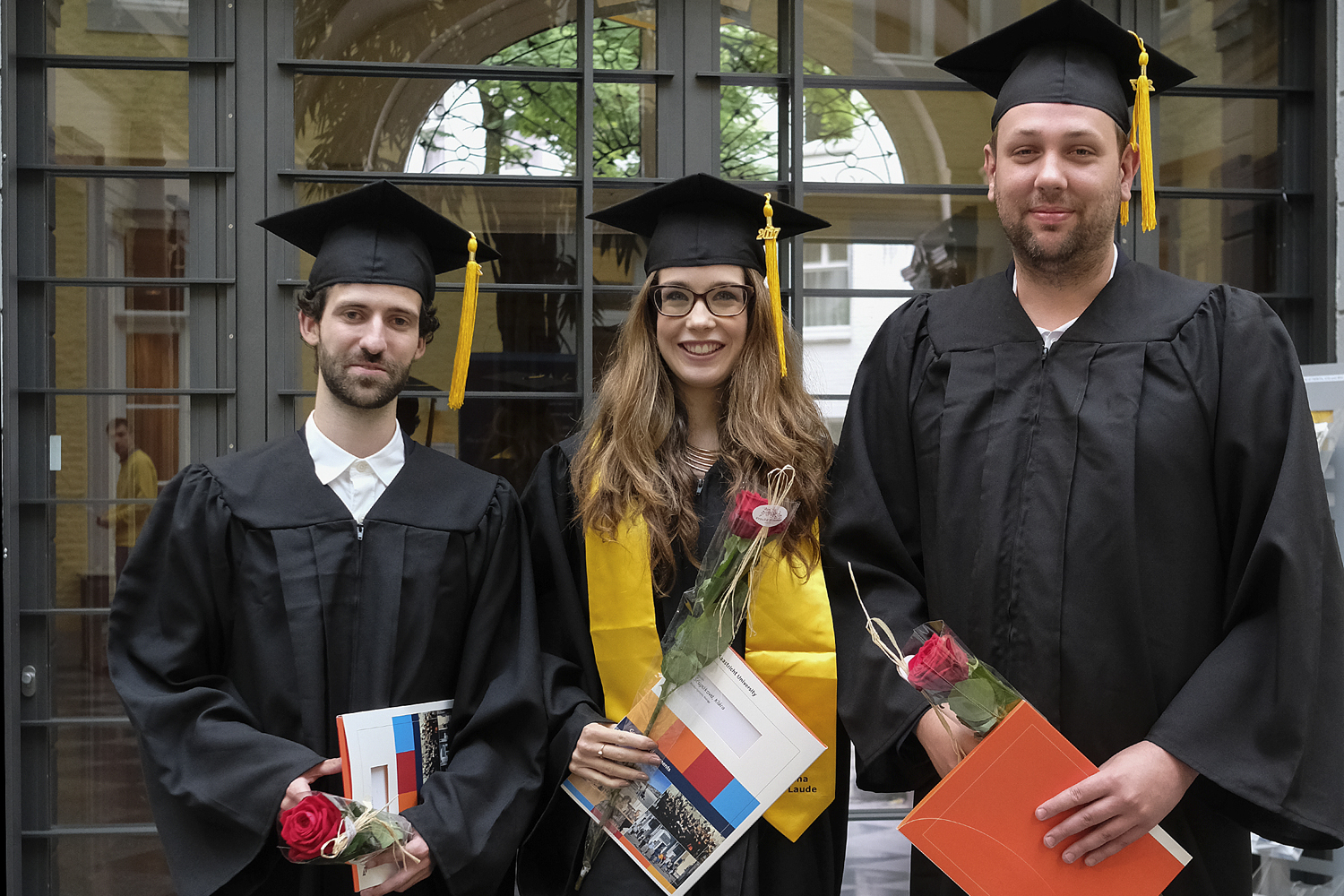 At Maastricht University, we're dedicated to preparing our students for the global labour market. In addition to the intercultural skills they learn in the International Classroom, students have ample opportunities to develop and prepare for their future careers. Many of our programmes include specific training in intercultural communication and other related skills. Students also have the opportunity to take English and other language courses through the UM Language Centre. To further students' international profiles, many of our programmes have required or optional study abroad components. Students have the opportunity to work as ambassadors to new international students and receive intercultural coaching and training themselves. All of this makes our graduates highly attractive to employers.
Looking to the future: Intercultural skills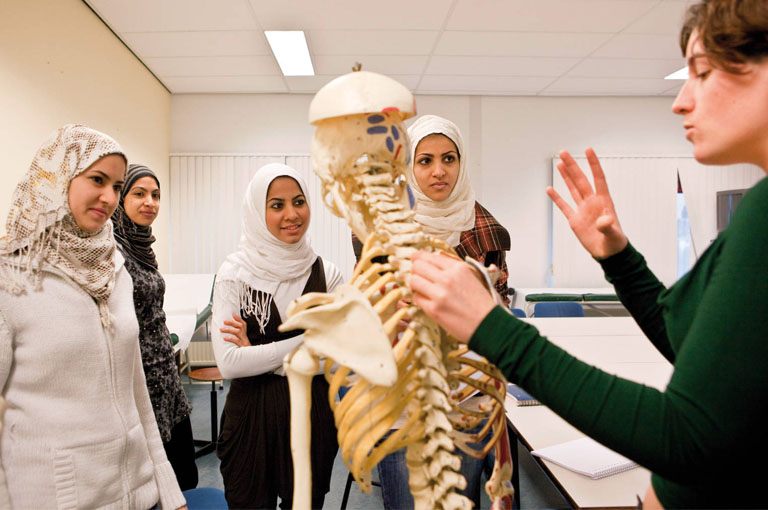 One of our key focus areas for the future is the further professionalisation of the support services that we provide to international students. In particular, support staff who are in close contact with international students should possess the necessary intercultural competencies and English language skills. To ensure that this is the case, we will continue to offer relevant courses and training to these staff. We also want to expand the training opportunities for students when it comes to intercultural communication skills.