Frank Boons (F.A.)
Frank Boons is professor of Political Economy of Sustainability and Director of the Maastricht Sustainability Institute at the School of Business and Economics. He is also actively involved in SUM2030, the programme to link up sustainability across the university and make a concerted contribution to the sustainable development of the EU Region Maas-Rijn.
Frank is also part of the UK's National Initiative on Circular Economy Research (NICER), contributing in the Research Centre on critical metals, and as strategic advisor to the NICER Hub.  Frank is also a senior Academic Fellow at the chief scientific advisory office (CSAO) of Defra, the UK Ministry of the Environment, Food, and Rural Affairs.
His research revolves around processes of transition in systems of provision towards sustainability. The system dynamics that drive (or impede) such transitions require a holistic approach, for which he actively collaborates across disciplinary areas (across Humanities, social sciences, natural sciences and engineering) as well as societal sectors. His work is oriented towards processual understanding of systems, and seeks meaningful societal impact through active engagement with stakeholders.
Frank has contributed to several areas with the aim of bringing in socio-economic and business perspectives into the environmental sciences. In doing so he has helped shape the research on, and practice of, industrial symbiosis, sustainable business models, and sustainable socio-technical transitions.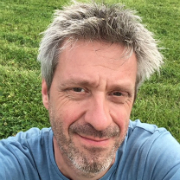 Frank Boons (F.A.)
Full professor - Key domain chair
Maastricht Sustainability Institute
School of Business and Economics