Studium Generale | Tans Lecture
Distortions of History: How to Understand the Past
Due to circumstances, we changed this lecture from a live event to an online Zoom-meeting. You can register here.

Do we have to know the past to understand the present? Many of us think so, but what kind of past is referred to or chosen? It can be viewed in many different ways and through many different lenses. The prosperous period often referred to as the Dutch Golden Age, for example, is usually interpreted as the period in which Dutch trade, military, science and art flourished, rather than viewed in the light of slavery and colonialism. Who decides which frame is chosen and can we get rid of these frames?
In this lecture, Peter Frankopan will talk about how conceptualising the past has helped distort how we look at history. He will explain how maps, dates and ideas about the past can hinder, rather than help our understanding of the world around us.
Peter Frankopan is Professor of Global History at Oxford University, where he is also Stavros Niarchos Foundation Director of the Oxford Centre for Byzantine Research and Senior Research Fellow at Worcester College. He has been Stanley J. Seeger Visiting Fellow in Hellenic Studies at Princeton, Scaliger Visiting Professor at Leiden and Presidential Scholar at the Getty Center in Los Angeles. His book, The Silk Roads: A New History of the World was described as 'magnificent' (Sunday Times) 'dazzling' (Guardian), and 'not just the most important history book in years, but the most important in decades' (Berliner Zeitung). A New York Times Bestseller, it was named one of the Sunday Times 'Books of the Decade' (2010-19). Peter's latest book, The New Silk Roads: The Present and Future of the World was awarded the Carical Prize for Social Sciences in 2019, when Peter also won Germany's prestigious Calliope Prize. In 2019 he was named one of the World's Top 50 Thinkers by Prospect Magazine.
The dr. J. Tans Lecture is organized every year to honour Dr. J. Tans (1912 - 1993), the founding father of Maastricht University. In 1977 Sjeng Tans became the first president of Maastricht University.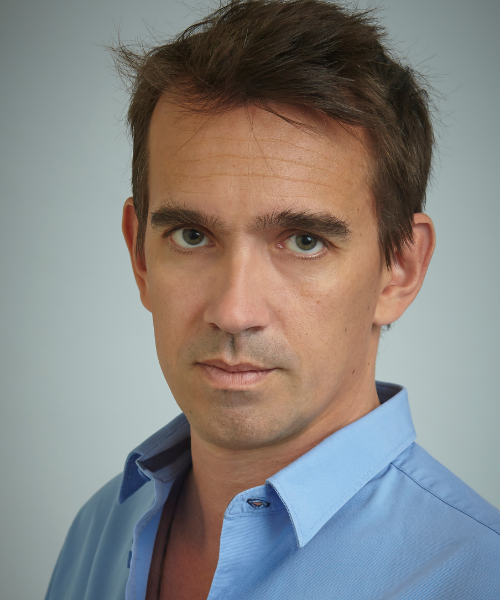 More information
Date
Monday 30 November, 20:00
Registration
You can register here for this online Zoom meeting.
About the speaker
Prof. Peter Frankopan
Professor of Global History at Oxford University
Also read
Studium Generale | Lecture Series
Prof. Andrea Broderick / Jennifer Sellin, PhD / Roland Moerland, PhD / Prof. Monica Claes / Em. Prof. Fons Coomans
All International and European Law, UM

Studium Generale | Lecture Series
Birsen Erdogan, LLM
Lecturer of International Relations, UM
Cihan Erkli
Lecturer of International Relations, UM
Jay Huang, PhD
Assistant Professor of International Politics, Leiden University

Studium Generale | Lecture
Justin E. H. Smith-Ruiu
Professor of philosophy, Université Paris Cité