Seminar 'The AI-Assisted Consumer'
On Tuesday 6 December 2022 the MaRBLe project, Institute for Globalization and International Regulation and Glaw-Net Maastricht are organising a seminar on the future of consumer protection in AI-assisted environments. All university students, staff, and the general public are welcome. You can attend the seminar physically or online.
Consumers in and outside of the EU use online marketplaces for many of their purchases; in 2020, shopping on important online marketplaces has jumped to $26.7 trillion worldwide. Online marketplaces are increasingly assisted by AI technologies which vary in sophistication and operate at different stages. Different areas of the law confer levels of protection to consumers, online users, advertisers and other market players based on a consumer conception that does not yet reflect the more enhanced capabilities of an AI-assisted consumer. Where consumers' behaviour no longer corresponds to these concepts, the level of protection may have to be appropriate to the perceived goal.
The MaRBLe project of four ELS students under the supervision of Dr Anke Moerland, Institute for Globalization and International Regulation (IGIR) and GLaw-Net Maastricht (Glaw-Net) are hosting 'The AI-Assisted Consumer' seminar to provide insights on the recent developments in the field of AI-governance and the future role of artificial intelligence in its interaction with consumers through discussing the different legal, sociological, and technical perspectives. The seminar will reflect upon the limits of the current legal framework of AI-assisted environments with a topical discussion on this socially relevant issue. The structure of the event will consist of short presentations by each of the speakers, followed by a moderated panel discussion.
We are looking forward to seeing you at the Law Faculty or joining us online! 
Speakers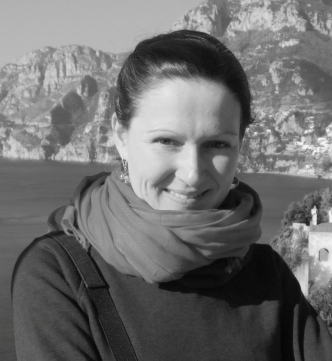 Dr Monika Leszczyńska - Consumers' reactions to free digital offers
Monika Leszczyńska is an Academic Fellow at Columbia Law School as well as an Assistant Professor of Empirical Legal Research and a Marie Skłodowska-Curie Fellow at the Maastricht University Faculty of Law. She received her PhD in law from University of Bonn (Germany). In her research, she studies how contract law interacts with individual contractual behavior in the digital environment. She uses various empirical methods such as behavioral experiments, vignette studies as well as systematic content analysis, and computational methods. Click here to have a look at her website.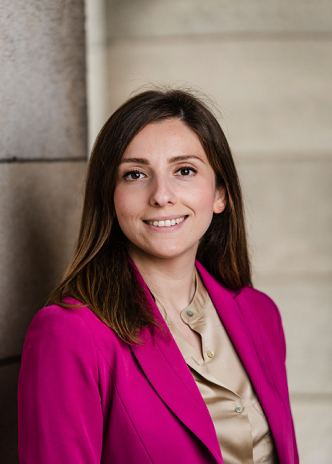 Dr Vigjilenca Abazi - Is GDPR up to the task? The role of NGOs in empowering the AI-Assisted Consumer
Dr Vigjilenca Abazi is a tenured Assistant Professor of European law at Maastricht University and currently a Visiting Researcher at Oxford University, Institute of European and Comparative Law. Previously, Dr. Abazi was a Fellow at Yale Law School – Information Society Project, Emile Noel Fellow at NYU School of Law, and Fulbright Scholar at Columbia Law School. She writes and teaches on EU law, whistleblowing, privacy, and cybersecurity. Her monograph 'Official Secrets and Oversight in the European Union' (Oxford University Press, 2019) shows the limitations of democratic oversight and access to justice in the EU. In 2020, The Royals Netherlands Academy of Arts and Sciences named Dr Abazi the recipient of its Early Career Award for her innovative scientific contribution and policy impact.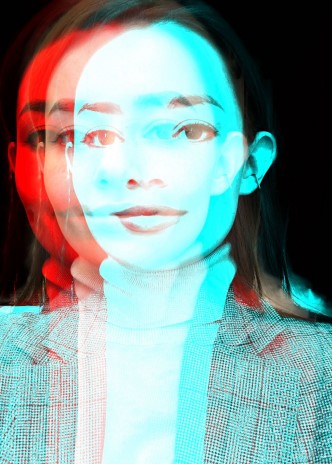 Constanta Rosca - Dark Patterns: The EU Consumer Law Perspective
Constanca Rosca is a PhD researcher in Digital Legal Studies. Her research lies at the intersection of internet governance and consumer protection and particularly targets digital enforcement and consumer forensics. Prior to starting her PhD in 2019, she was a lecturer in Private Law at Maastricht University.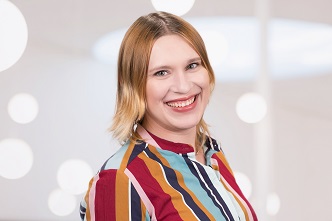 Joanna Strycharz - Data-driven persuasion: Individual and societal consequences
Joanna Strycharz (PhD, University of Amsterdam) is an assistant professor of persuasive communication at the Amsterdam School of Communication Research, University of Amsterdam and co-director of the Digital Communication Methods Lab. Her research focuses on how insights gained from data can be used to adjust communication between organizations and consumers. She is also interested in how such data-driven communication impacts cognitions, attitudes, and behavior of consumers as well as what unintended effects such communication has on individuals and the society. She was named an emerging scholar for the Association for Education in Journalism and Mass Ccommunication and her research has been published in the Journal of Advertising, Journal of Computer-Mediated Communication, New Media & Society, and Computers in Human Behavior, among others. Click here to have a look at her LinkedIn. 
Profile of the students:
Aleksandra Dymacz is a third year student of the European Law School Bachelor Programme. She is particularly interested in the intersection between law and technology. Within the MaRBLe Programme, she is researching the methods of manipulation that consumers can be subjected to in the digital environments, as well as the levels of protection offered in this context at the European level. She is a part of the Honours Programme and has past experience being the President of ELSA Maastricht.
Anna Medvedova is a third year student of European Law School at Maastricht University. Her research interests include privacy, intellectual property, fundamental rights, and EU affairs and policies, which is why in the MaRBLe excellency programme and her bachelor thesis she focuses on the governance of the digital environment in the European Union. She has been an active part of the Maastricht student associations UNSA and PES, and since 2022 works for Human Rights League in Slovakia.
Shu Wang is a third-year ELS student from China. She received her bachelor's degree in Automation from Beihang University and her master's degree from Tsinghua University. As a former electrical engineer, she has extensive experience in both automatic control and project management. About eight years ago, she witnessed the trend of artificial intelligence and started to learn about machine learning. After two years of systematic legal studies at Maastricht University, she joined the MaRBLe Project, which focuses on comparative study on AI regulations in several jurisdictions: whether or not the AI regulations provide sufficient information for users, internal governance and external audits. This project combines her past experience in technology with current interest in Intellectual Property law. In addition, she is participating the IP talks event to exchange research and thinking on Intellectual Property law.
Esra Nur Kaplan is a third year European Law Bachelor's student, who is also a Bachelor's Honours Programme student. She is currently one of the student fellows of the research group Globalization and Law Network (Glaw-Net), and conducting student research assistance of Dr Anke Moerland on matters related to AI and technology. Her research interests concern dark patterns and consumer protection within the EU legal framework as the particular focus of her MaRBLe project, related to her bachelor's thesis, focusing on law and technology.
Moderator
Dr. Anke Moerland (LL.M.) is Associate Professor of Intellectual Property Law at Maastricht University. She holds a PhD on Intellectual property protection in EU bilateral trade agreements from Maastricht University. Her educational background is in international relations and law. Anke has published widely on IP law and policy, with a particular focus on IP law between new technologies and tradition. In that light, she is at the forefront of discussing the implications of AI for trademarks, how GI protection contributes to innovative products that preserve tradition, and how copyright rules foster the preservation and digitization of cultural heritage

Also read
This 2,5 days training programme is a building block of the full Diploma Track on Privacy Management.

The Globalization & Law Network is composed by a group of researchers of Maastricht University, coming from different backgrounds, who study the role that law plays in a globalizing society from a holistic perspective. Invited experts will give a presentation on a specific topic followed by a Q&A...