MCEL Seminars
The Maastricht Centre for European Law (MCEL) is committed to the study of European law from an interdisciplinary, transnational, and multilingual perspective, focusing on its constitutional and political context. It seeks to foster cooperation between scholars working in the field of European law who are based in Maastricht University and elsewhere.
The activities of the centre include regular organisation of academic conferences and workshops, as well as monthly research seminars to which high-level speakers are invited to discuss a specific topic in the field of EU law. These seminars will take place physically and online.  
In the academic year 2023/2024, the seminars are centred around the theme of "Social justice and EU law". 
Upcoming seminars:
Tuesday 12

 December 2023: seminar with Pieter Pecinovsky (Affiliated Senior Researcher at KU Leuven, Lecturer at the Université Libre de Bruxelles and UCLouvain, Of Counsel at Van Olmen & Wynant Law Firm)

on 

"

Next GenerationEU: The Recovery and Resilience Facility as an Implementation Tool of the European Pillar of Social Rights" from 14h until 15h30.

Tuesday 30

 January 2024: seminar with Simona Demkova (Assistant Professor at Leiden University) on "

The EU's human centered digital transformation: what's behind the name?" from 14h until 15h30. 

This event is co-organized with

 

GLAW-Net

.

Tuesday 28

 May 2024: seminar with Filippo Fantozzi (Climate Litigation Network, Urgenda Foundation) on "Climate change litigation and EU law" from 14h until 15h30.
Passed seminars:
Tuesday 21 November 2023: seminar with Maja Brkan (Judge at the General Court of the European Union and Endowed Professor of Digitalisation and EU Law) on 

"The proposal for the AI Act. An instrument for protecting human rights?"

from 14h until 15h30.

Friday 15

September 2023: Opening Event on Social Europe with T. Capeta (Advocate General at the Court of Justice of the European Union), Sacha Garben (Professor at the College of Europe, Bruges), and Marion Simm (Head of Legal Service, Council of the European Union).
Wednesday 27 September 2023: seminar with Chiara Armeni (Université Libre de Bruxelles) on "

Inequalities and environmental justice in the EU climate transition". 

This event is co-organized with

GLAW-Net

.
These seminars are organized by Pauline Melin (Maastricht University).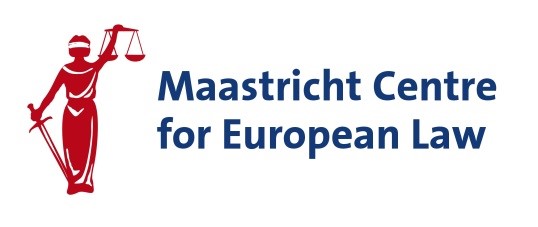 Also read
The Globalization & Law Network is composed by a group of researchers of Maastricht University, coming from different backgrounds, who study the role that law plays in a globalizing society from a holistic perspective. Invited experts will give a presentation on a specific topic followed by a Q&A...

We are very excited to announce that the Graduate School is starting a new series of Graduate School Methods Seminars. The Methods Seminars are convened by Elvira Loibl, Monika Leszczyńska, Michele Ubertone, and Daniel On, with the goal of introducing members of our faculty, PhD candidates, Master's...