M-EPLI Talks
M-EPLI Talks offer a forum to share academic work and ideas. These meetings take place twice a month during the academic year at the Faculty of Law of Maastricht University. Guest speakers are invited to:
Present work in progress, including papers and PhD dissertations.
Present academic projects to M-EPLI Fellows, including book or conference projects.
Critically comment on recent developments in the law, either at national or European levels, including changes in legislation, doctrine, and case law that might trigger future work in progress.
M-EPLI Talks 2023/2024
The planned talks for 2024 will be announced soon.
Past seminars
Vageesh Saxena: CyberCrime-Linker: Analyzing Behavorial Patterns to Link and Identify Vendors in Online Criminal Spaces.

Francesco Zappatore (University of Foggia): 'Private Law, Public Goals: Comparative Reflections on Punitive Damages.

Wen-Ting Yang: 

Data-driven Nudges in Investment Apps ― An Opportunity to Develop a Healthy and Sustainable Financial Environment Amidst the Retail Investment Boom.

Benedikt Schmitz (University of Groningen): At the Intersection of Conflicts Law and Consumer Law: 'MS May'-Exceptions in the Light of Article 6 Rome I Regulation.

Antoine Louis: People and the Law with Language Models.

Eline Couperus: The Role of the Fundamental Freedom to Conduct a Business in a "Social" Europe.

Klaas Eller: Urban transnational law: Infrastructure and Social Order in the City. 
This talk was co-organized with Glaw-Net.

Valerio D'Alessandro (University of Rome Tor Vergata): Private Law in the Time of Personalization: Toward a New Imaginary of the Legal Subject?

Paweł Hajduk (Uniwersytet Kardynała Stefana Wyszyńskiego w Warszawie): "Five years later, or a brief tale of hurdles of the private enforcement of the GDPR"

Jie Ouyang (Groningen): ''Embedded consumer': Towards a constitutional reframing of the legal image of consumers''

Rachael Walsh: 'Deliberative Property: Managing Complexity in Property Systems'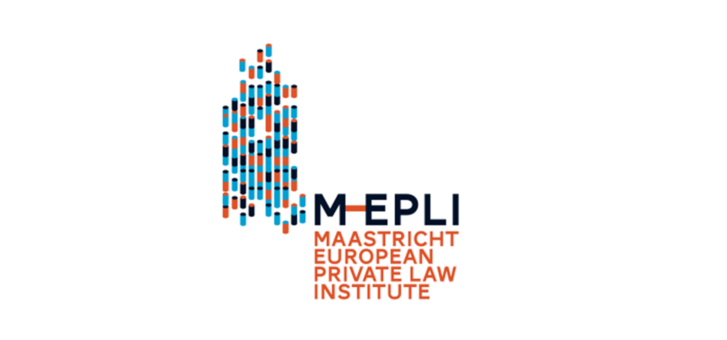 Hybrid via Zoom Hosted
Contact: 
britt.vansoest@maastrichtuniversity.nl

Organised by Law Events Office
Also read
This 2,5 days training programme is a building block of the full Diploma Track on Privacy Management.

The Globalization & Law Network is composed by a group of researchers of Maastricht University, coming from different backgrounds, who study the role that law plays in a globalizing society from a holistic perspective. Invited experts will give a presentation on a specific topic followed by a Q&A...