Studium Generale | Talkshow
LET'S TALK about Your Future in Europe
LET'S TALK is a new programme in which we not only give the floor to experts, but also challenge the audience to speak up and interact.
With the European elections coming up, it's time to reflect on the future of young people in Europe. During this Europe-edition we are proud to welcome our special guest; Minister Sigrid Kaag for an exclusive talk on the role of the European youth for the future of our continent.
The older UK population voted for Brexit and set the course for the future of its younger generations who were actually in favour of remaining in the EU. If young Europeans are pro-Europe, why did only 18% vote in the previous EU-elections in 2015? Don't they care? Is it lack of information? Time to step forward and talk about this. It's your future!
In a lively and relaxed setting, we'll discuss Europe's most pressing problems and the future of the European Union. You will be engaged in the conversation about Europe, you are invited to make your own 'propaganda-animation' and are challenged to shape your opinion on important issues such as migration, climate, and the democratic deficit of the EU. Have a drink, listen, talk and speak out in the run up to the European Elections on 23 May!
Programme
20:00-20:10       Opening and welcome by moderator Rogier van Elshout
20:10-20:30       Keynote by Sigrid Kaag, Minister for Foreign Trade and Development Cooperation on the role of the youth for the future of Europe.
20:30-20:40       Questions from the audience
20:40-21:00       Break - Make your own Brexit propaganda by Propaganda by the People
21:00-21:45       Pitch & Discuss: Jimmy Bastings (Cadidate MEP CDA), Sarah Thin (Fossil Free University), Patrick Bijsmans (Maastricht University) will give a short pitch on respectively migration, climate change, and the democratic deficit of the EU. After each pitch, the subjects will be discussed by the audience in smaller groups and presented to all.
21:45-22:00       End

This event is organised in cooperation with Maastricht, Working on Europe and Kaleido Maastricht.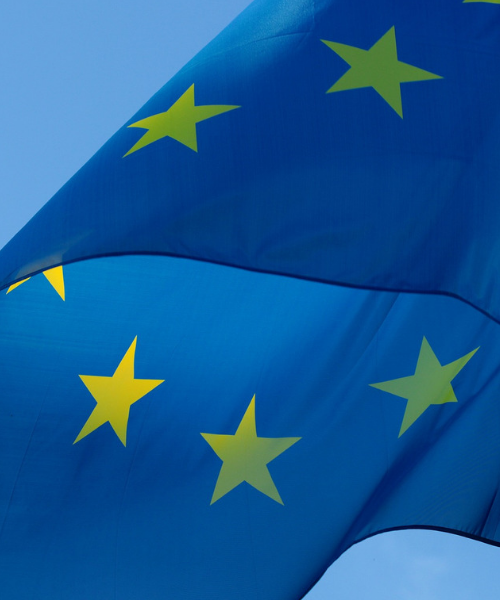 Extra information
Date
Wednesday 15 May, 20:00
Entrance
Free
Also read
Studium Generale | Lecture Series
Prof. Andrea Broderick / Jennifer Sellin, PhD / Roland Moerland, PhD / Prof. Monica Claes / Em. Prof. Fons Coomans
All International and European Law, UM

Studium Generale | Lecture Series
Birsen Erdogan, LLM
Lecturer of International Relations, UM
Cihan Erkli
Lecturer of International Relations, UM
Jay Huang, PhD
Assistant Professor of International Politics, Leiden University

Studium Generale | Lecture
Justin E. H. Smith-Ruiu
Professor of philosophy, Université Paris Cité