Contact EDLAB
Situated at the Tapijn barracks within the picturesque city park, EDLAB offers the UM Teaching & Learning community an engaging space to meet and collaborate in the heart of Maastricht.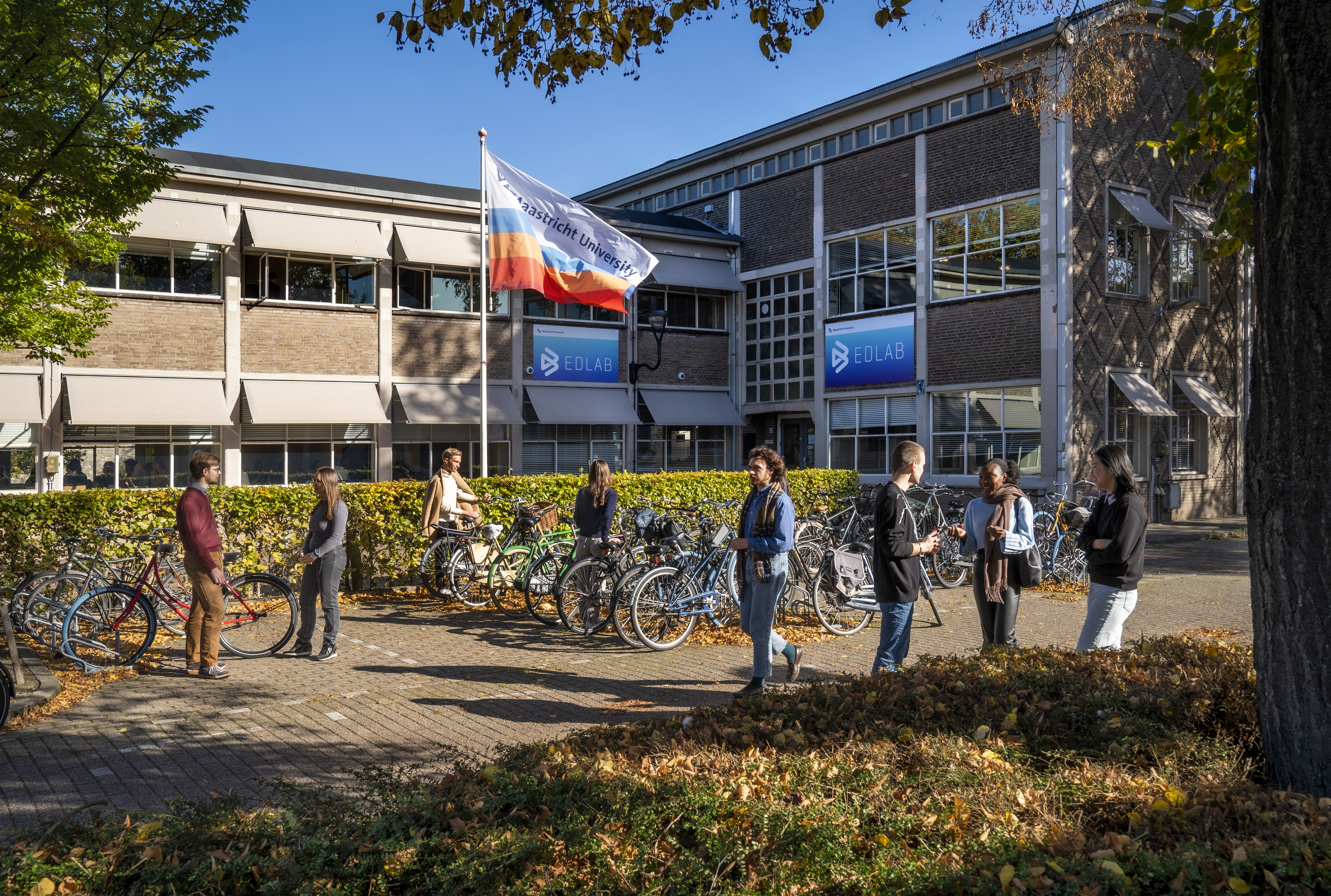 Office hours
Mon – Fri: 8:30 to 17:00
Visiting address
St. Hubertuslaan 12
Tapijnkazerne 23, Building X
6211 KD Maastricht
 +31 43 388 4150
edlab-info@maastrichtuniversity.nl
Postal address
Postbus/ P.O. Box 616
6200 MD Maastricht
The EDLAB team
Management & Support
Ellen Bastiaens
Director
Marie-Lou Mestrini
Office Manager
Innovation and Education Development
Walter Jansen
Senior Coordinator Innovation
Lena Gromotka
Junior Coordinator Innovation
Oscar van den Wijngaard
Senior Project Manager
Iris Burks
Project Manager UM Advising
Jacqueline Charpentier
Researcher
Annechien Deelman
Senior Project Manager Global Citizenship for Sustainable Development
Professional Development & Training
Donna Carroll
Senior Educational Training Developer
Eveline Persoon
EDLAB Programming and Logistics Coordinator
Dominique Meyers
EDLAB Programming and Logistics Coordinator
Education Research
Alice Pan
Education Research Coordinator
Education and ICT
Gaby Lutgens
Domain lead Education & ICT
Excellence Education
Fabienne Crombach
Senior Coordinator Excellence Education
Tania Topa
Junior Coordinator Excellence Education
Communications
Sueli Brodin
Communications Advisor
Internship
Iris Smeets
Intern, Zuyd University
Student assistants
Damian Chmielewski
Student assistant, Law
Lia Křížová
Student assistant, FASoS
Bianca Massacci
Student assistant, FSE
Paula Aldaz Laquidain
Student assistant, FSE
Iveta Dzivite
Student assistant, FHML
Austin Isabella
Student assistant, FHML
How to reach EDLAB
Aerial photo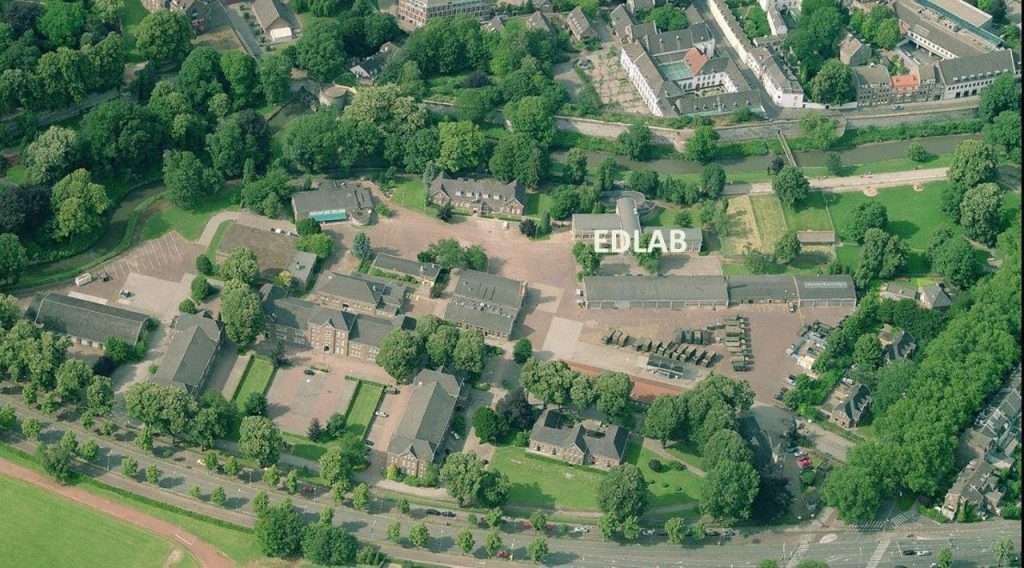 State of Siege Mural
State of Siege is a 40 metre gouache mural that decorates EDLAB's building at the Tapijnkazerne. Navine G. Khan-Dossos, an artist at the Jan Van Eyck Academy in Maastricht, used the building's structure, history and context as a source of inspiration for this artwork.
Her imagination was especially sparked by the historical figure of General Dibbets, whose cenotaph is also located at Tapijn.