Contact EDLAB
Situated at the Tapijn barracks within the picturesque city park, EDLAB offers the UM Teaching & Learning community an engaging space to meet and collaborate in the heart of Maastricht.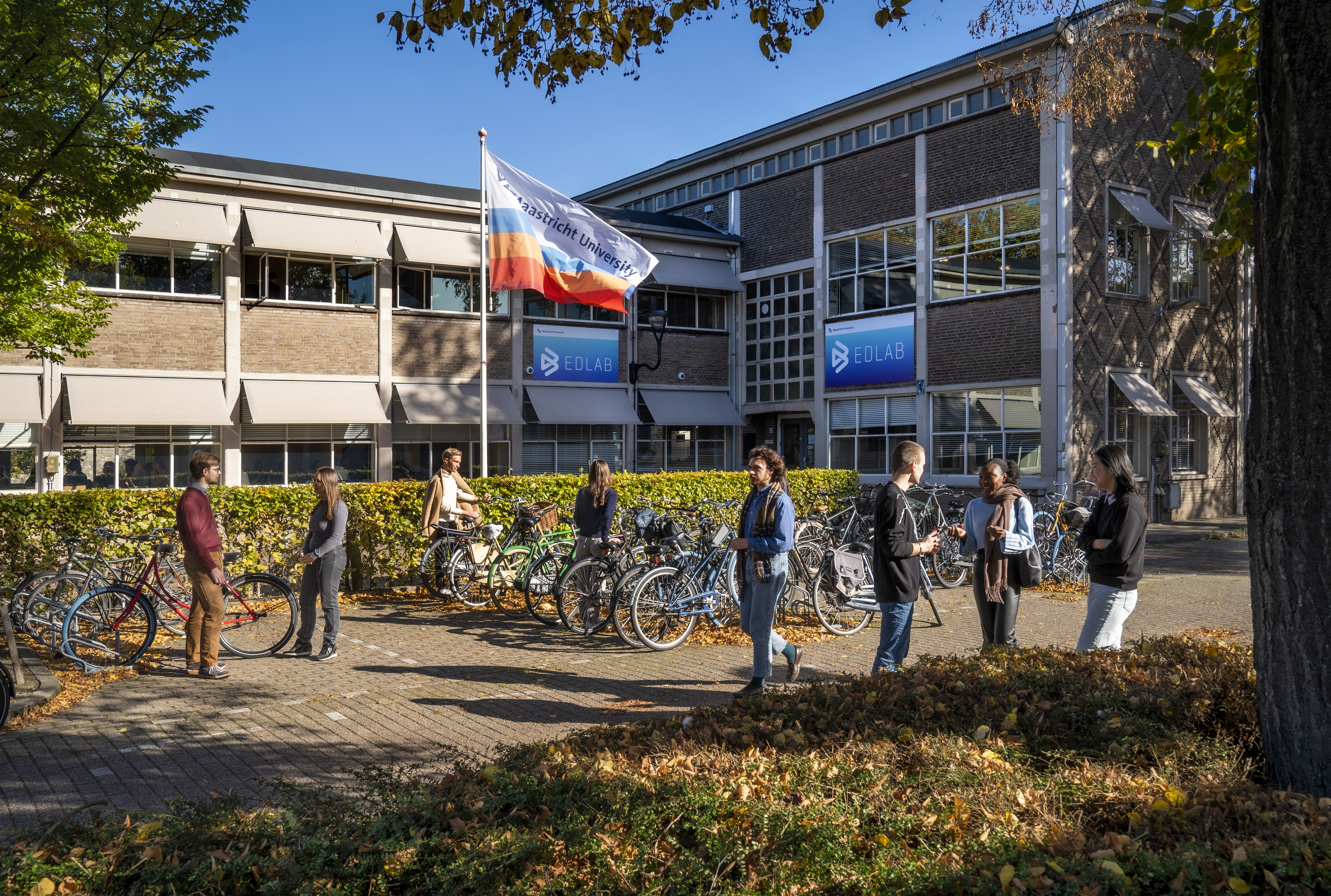 Office hours
Mon – Fri: 8:30 to 17:00
Visiting address
St. Hubertuslaan 12
 Tapijnkazerne 23, Building X
 6211 KD Maastricht
 +31 43 388 4150
edlab-info@maastrichtuniversity.nl
Postal address
Postbus/ P.O. Box 616
6200 MD Maastricht
The EDLAB team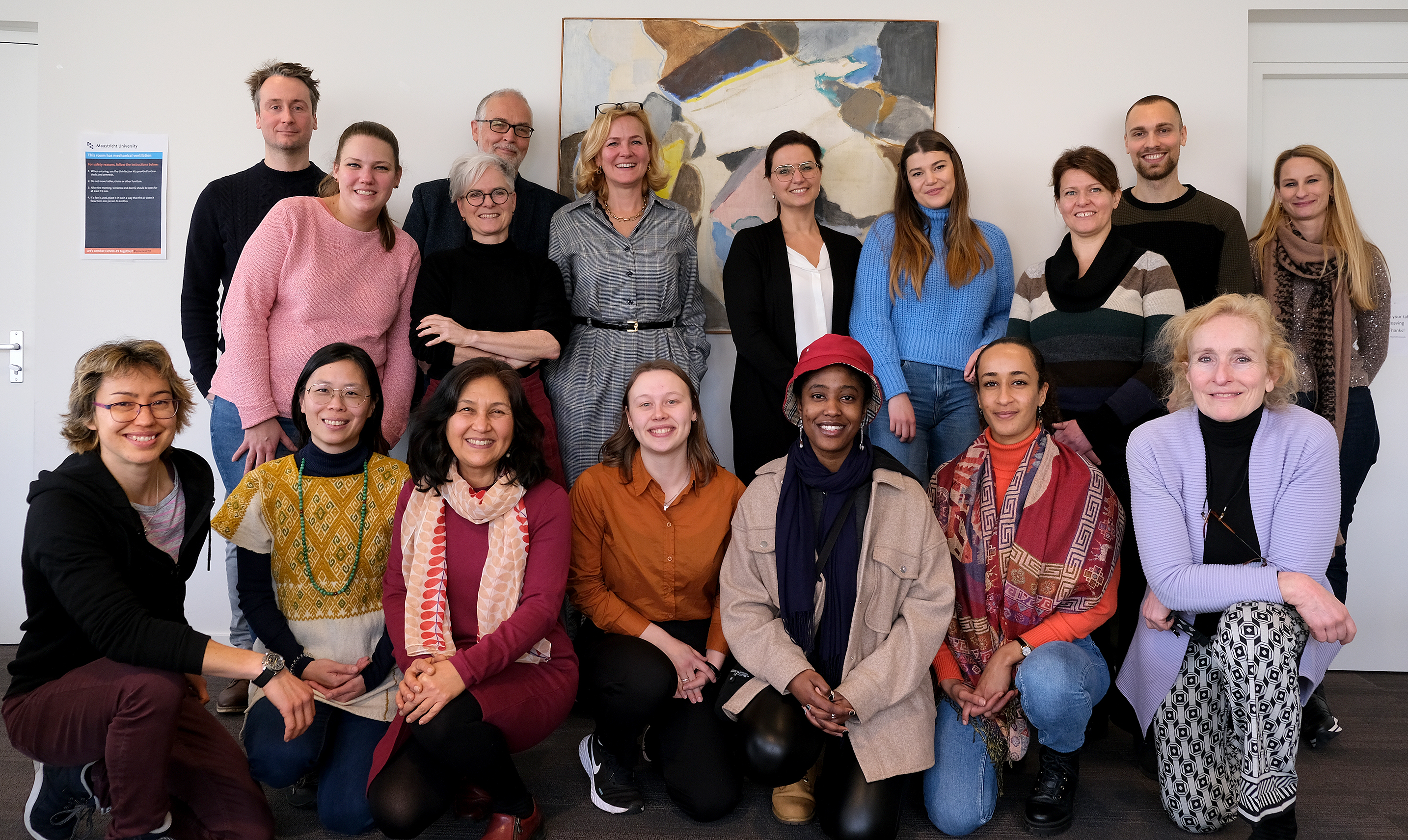 How to reach EDLAB
Aerial photo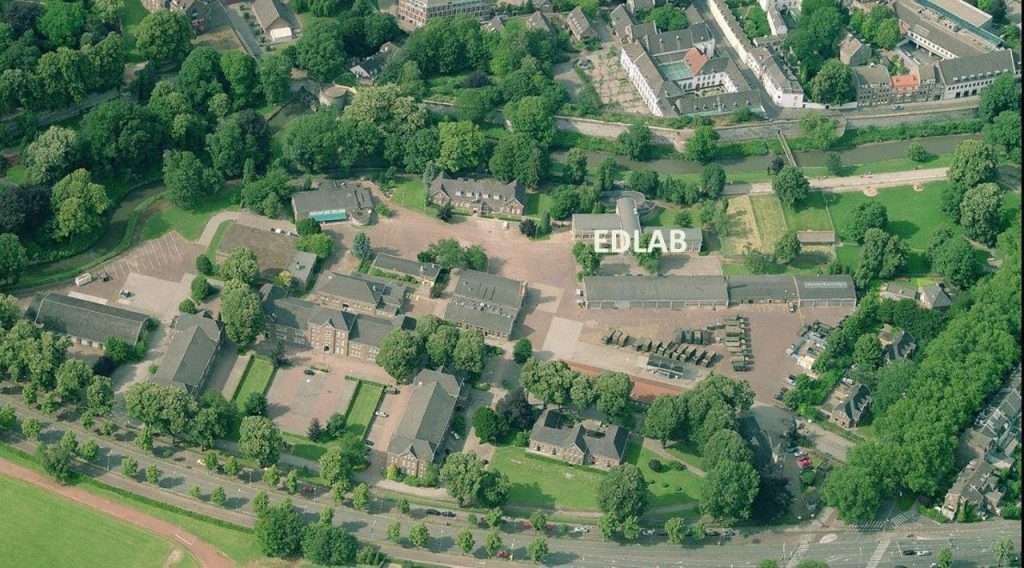 State of Siege Mural
State of Siege is a 40 metre gouache mural that decorates EDLAB's building at the Tapijnkazerne. Navine G. Khan-Dossos, an artist at the Jan Van Eyck Academy in Maastricht, used the building's structure, history and context as a source of inspiration for this artwork.
Her imagination was especially sparked by the historical figure of General Dibbets, whose cenotaph is also located at Tapijn.