Dr Camilo Erlichman (C.)
Camilo Erlichman is tenured Assistant Professor in History at the Department of History, Maastricht University, and Programme Director of the MA in Arts and Culture. Prior to joining Maastricht in August 2018, he was Assistant Professor at Leiden University (2017-2018) and Postdoctoral Researcher at the Department of History, European Studies and Religious Studies at the University of Amsterdam and at the Amsterdam Centre for Contemporary European Studies (2016-2017).
At Maastricht, he heads the interdisciplinary research cluster on Democracy in Europe: Past and Present. He is also the co-founder and co-convenor of the Occupation Studies Research Network, an interdisciplinary hub for the global community of scholars working on military occupation. 
Camilo currently teaches in the European Studies BA, MA, and Research MA, as well as in the MA in Arts and Culture. He is also the Chair of the Admissions Board of the MA in Arts and Culture. 
I received my BA in History and Politics & Society from the University of Bonn (with distinction, 2009) and an MSt in Modern British and European History from the University of Oxford (with distinction, 2010). In 2015, I completed my PhD in History at the University of Edinburgh, where I was a Principal's Career Development Scholar at the School of History, Classics, and Archaeology. My doctoral thesis was entitled Strategies of Rule: Cooperation and Conflict in the British Zone of Germany, 1945-1949 and was awarded the British International History Group (BIHG) Thesis Prize 2016 for the best doctoral thesis in the UK on any aspect and any period of International History. It is currently being prepared for publication as a book.
I have held visiting fellowships at the Historical Institute, University of Cologne, and at the Modern European History Research Centre, University of Oxford. From 2015 to 2017, I was elected as a Fellow of the project RUB Europadialog, funded by Stiftung Mercator and based at the Ruhr University Bochum, Germany.
In the past years, I have been involved in a number of collaborative projects. Together with Peter Romijn (NIOD/University of Amsterdam), I have convened a major conference on the history of technocracy in the 20th century. With Martin Conway (University of Oxford), I am currently running an interdisciplinary project involving scholars from across Europe on the history of conceptions of social justice in 20th-century Europe.
Recent publications include: Camilo Erlichman and Christopher Knowles (eds.), Transforming Occupation in the Western Zones of Germany: Politics, Everyday Life and Social Interactions, 1945-1955 (Bloomsbury, 2018).
At Maastricht, I have also been involved in various managerial roles. In the past, I have contributed to the revision of the history-oriented courses in the BA in European Studies and am part of the revision team for the MA in European Studies. I have also led the team mandated by the Faculty Board with creating the new specialisation Modern Political Culture in the MA in Arts and Culture.
Awards and Fellowships
2016: British International History Group Thesis Prize 2016 for the best doctoral thesis in the UK on any aspect and any period of International History
2015: Jeremiah Dalziel Prize in British History, University of Edinburgh
2014: Residence fellowship, Gladstone's Library (Hawarden, Wales)
2013-2014: DAAD (German Academic Exchange Service) fellowship, held as a Visiting Scholar at the Historical Institute, University of Cologne
2013: German Historical Institute London scholarship for research in Germany
2010-2014: Principal's Career Development Scholarship, University of Edinburgh 
Grants
2017: Network Grant – Consolidate, Cutting Edge Research Fund, University of Amsterdam, for the project Mapping the Divergent Histories and Geographies of Social Justice in Europe's 20th Century
2015-2016: Conference organisation grants from the German History Society, the Society for the Study of French History, the Royal Historical Society, King's College London, and the Beyond Enemy Lines project funded by the European Research Council for organising an international conference at the German Historical Institute London
2015: Participation award and travel grant for the Third Annual Summer Institute on Contested Global Landscapes, Institute for the Social Sciences, Cornell University
2014: Conference organisation grant from the Faculty of Philosophy, University of Cologne
2012: Research grant for archival research in Germany, University of Edinburgh
2011: Conference travel grant, German History Society, UK
2011: Research grant for archival research in the UK, Centre for the Study of the Two World Wars, University of Edinburgh
2010: Postgraduate research grant, German History Society, UK
2010: Research grant for archival research, Arnold, Bryce and Read Fund, Faculty of History, University of Oxford
2010: Research grant for archival research in Germany, Kellogg College, University of Oxford
Conference Organisation
2023: Workshop: The Allied Occupation of Italy in History and Culture: A Reassessment, 17 December 2023.
2022: Workshop: The Age of Metamorphosis: Role Reversals in Military Occupations during and after the Second World War, 15 Dec. 2022 (with F. Streicher)
2021: Workshop: Social Justice in Twentieth-Century Europe III, 19-20 April (with Professor Martin Conway, Univ. of Oxford) 
2020: Workshop: Social Justice in Twentieth-Century Europe II, 23 September (with Professor Martin Conway, Univ. of Oxford) 
2019: Workshop: Social Justice in Twentieth-Century Europe I, University of Oxford, 4-5 July (with Professor Martin Conway, Univ. of Oxford) 
2018:Towards a European History of the 1940s: Re-examining Occupation and Liberation in Western Europe, NIOD Institute for War, Holocaust and Genocide Studies, Amsterdam, 10 October 2018
2018: Workshop: Social Justice in 20th Century Europe: An Interdisciplinary Approach, University of Amsterdam, 15-16 March 2018 (with Professor Martin Conway, University of Oxford, and Professor Luiza Bialasiewicz, University of Amsterdam)
Panel Convener, Beyond Popular Sovereignty? The (Re-)invention of Democracy in Italy and Germany 1945-1975, 26th International Conference of Europeanists, Madrid, 21 June 2019 (convened with Dr P. Corduwener)
2017: International Conference: Government by Expertise: Technocrats and Technocracy in Western Europe, 1918-1973, University of Amsterdam and NIOD Institute for War, Holocaust and Genocide Studies, 13-15 September 2017 (with Professor Peter Romijn, NIOD/UvA). Conference Website
2016: International Conference: The Allied Occupation of Germany Revisited: New Research on the Western Zones of Occupation, 1945-1949, German Historical Institute London, 29-30 September 2016 (with Dr Christopher Knowles). Conference Website  & Conference Report
2015: International Workshop: Foreign Rule in Western Europe: Towards a Comparative History of Military Occupations, 1940-1949, Historical Institute, University of Cologne, 17-18 January 2015. Conference Report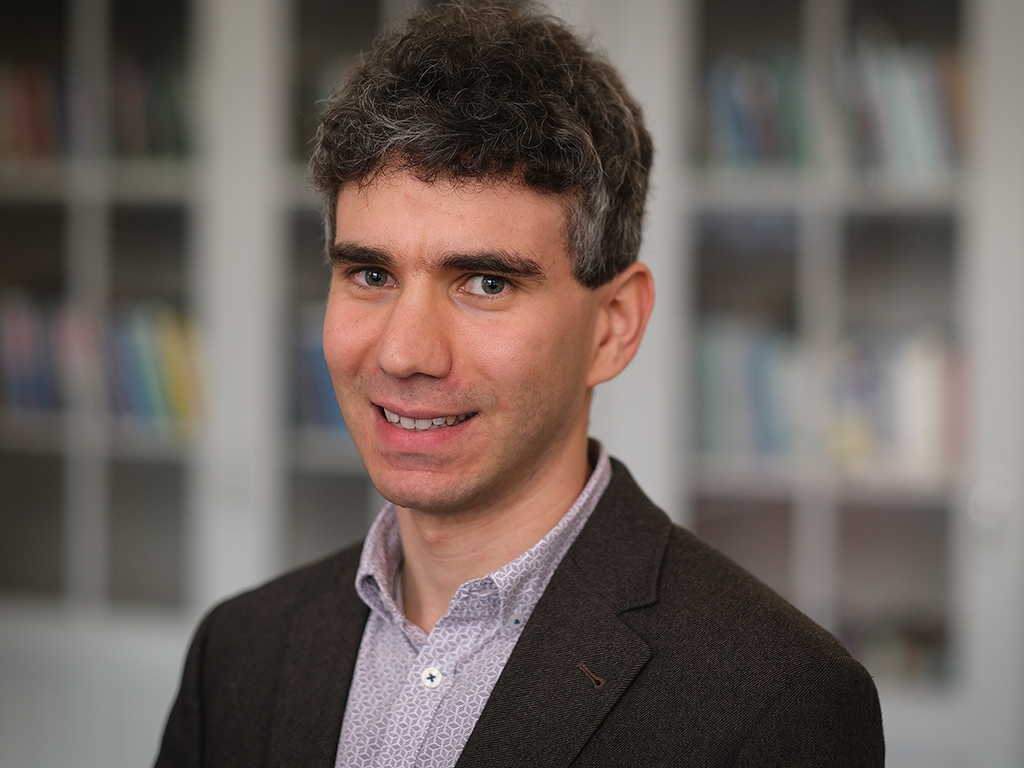 Dr Camilo Erlichman (C.)
Geschiedenis
Faculty of Arts and Social Sciences