Coffee Bars in Maastricht: KOFFIE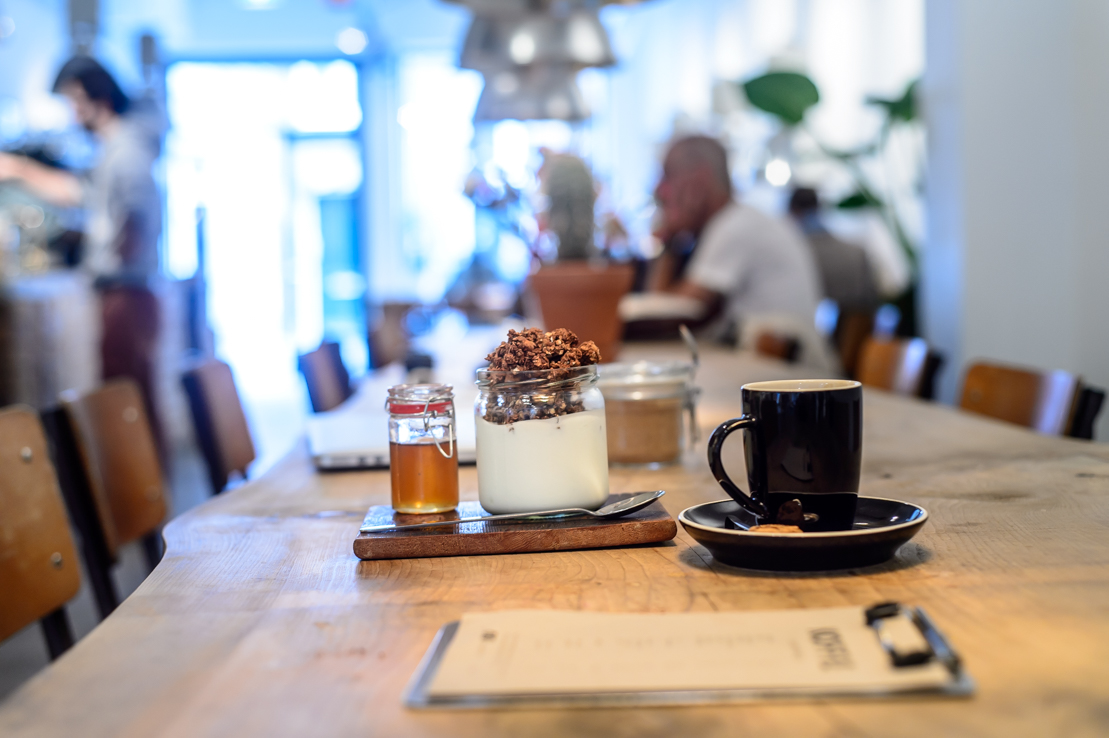 Maastricht is well known for its historical city centre, shopping and hilly surroundings. However, since the foundation of the University of Maastricht, a younger, more international generation has entered the stage. Inevitably, these new inhabitants have an impact on the city as they come from various backgrounds with different lifestyles, preferences and demands. A necessity for many students is a relaxed environment to study, and enjoy a good cup of coffee accompanied by homemade cake while keeping up-to-date via a WiFi connection.
As quite a few international students come from a country wherein coffee is so much more than the traditional Dutch drip coffee, Maastricht's entrepreneurs saw the opportunity and several coffee bars, where coffee is served with craftmanship and passion, enriched Maastricht. In this new column we will visit the many coffee bars that Maastricht has to offer and we will meet the passionate owners, hear their stories, show their place and of course taste their coffee! In this edition we interview Maartje Knaapen and Joost van Miert, the proud owners of 'KOFFIE by Joost and Maartje' .
KOFFIE is located in the Maastrichter Heidenstraat and shares the accommodation with the clothing shop Le Marais Deux where you can find designer brands which you will not find in the main shopping street.
Maartje is 24 years old and studied Theatre management at the Utrecht School of the Arts. Joost is 25 and so before starting KOFFIE he jumped from one job into another, working as a joiner in his last one. They opened the coffee bar on the 22th of March 2014 (open from Thursday to Sunday) but since the 14th of April they are open full-time!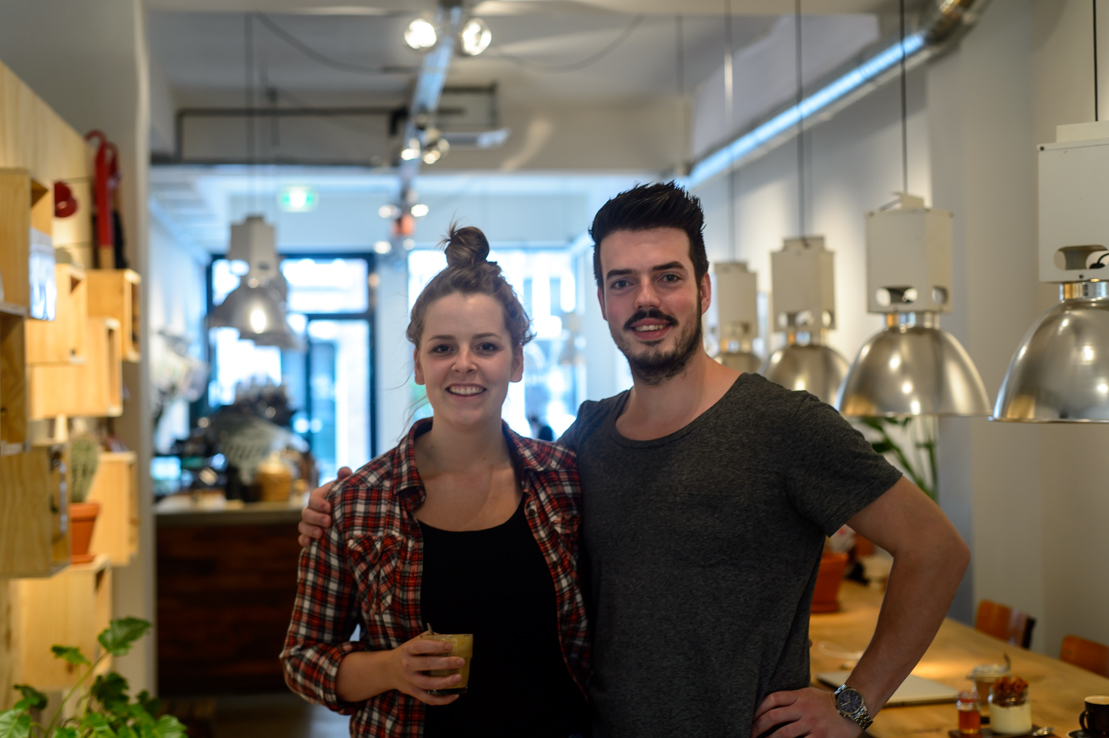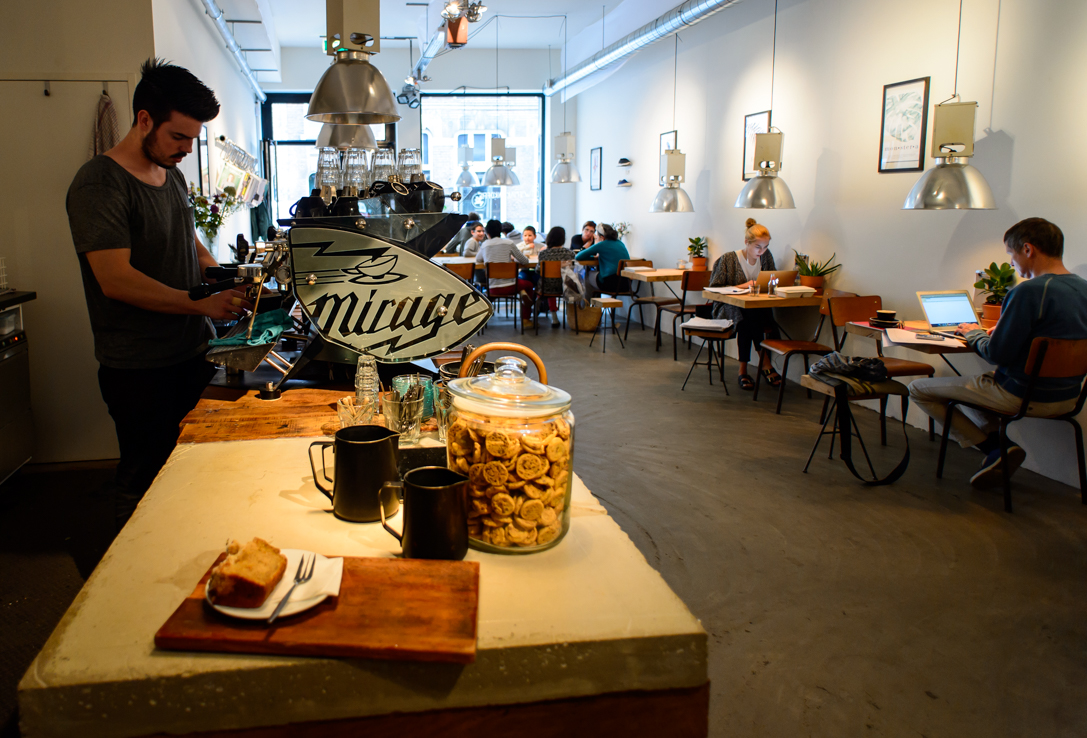 What was the reason for you to start your business and why in Maastricht?
Back in 2014, we missed a spot where you can enjoy a good cup of coffee. We wanted to create a place where you can and without pressure to keep ordering, just a place to relax and study for an afternoon. This concept was already introduced in the big international cities and we though it was time for Maastricht to get one as well. Another reason for choosing Maastricht is that we both lived in Maastricht, we know the city and saw the opportunity as Maastricht has a young international generation which are open for new initiatives.
What do you aim to offer with your business?
We show in our place who we are, that's why in our branding we specifically use our names Joost & Maartje. We aim at setting the bar for coffee higher in Maastricht. Nowadays, everyone should be able to get a good cup of coffee. Furthermore, our coffee is from direct trade and almost everything in the place is handmade and/or made from recycled material. The clothing shop, for example, sells Tom's shoes which is  brand that for every pair sold, they donate a pair to a kid in a developing country!
Coffee is:
Quality, craftsmanship, relaxing, aim for improvement.
Where does the passion for Coffee come from?
Maartje: I used to work for the coffee place next to the central station, Douwe Egberts. So you can say that I grew slowly into the craft of coffee. I got addicted in my journey to create the perfect cup of coffee. It's a challenging and relaxing journey at the same time.
Joost: I met Maartje at her former workplace, she introduced me into the world of coffee and from being a typical Dutch drip coffee drinker, only caring about quantity, I transformed into a coffee freak only pleased with a high quality cup. I totally fell in love with the art of coffee. I started reading about it, watched YouTube tutorials, how does the machine work, what type of bean do I need. In short, all the steps from the bean until the finished product that need to be perfect to make the best cup of coffee.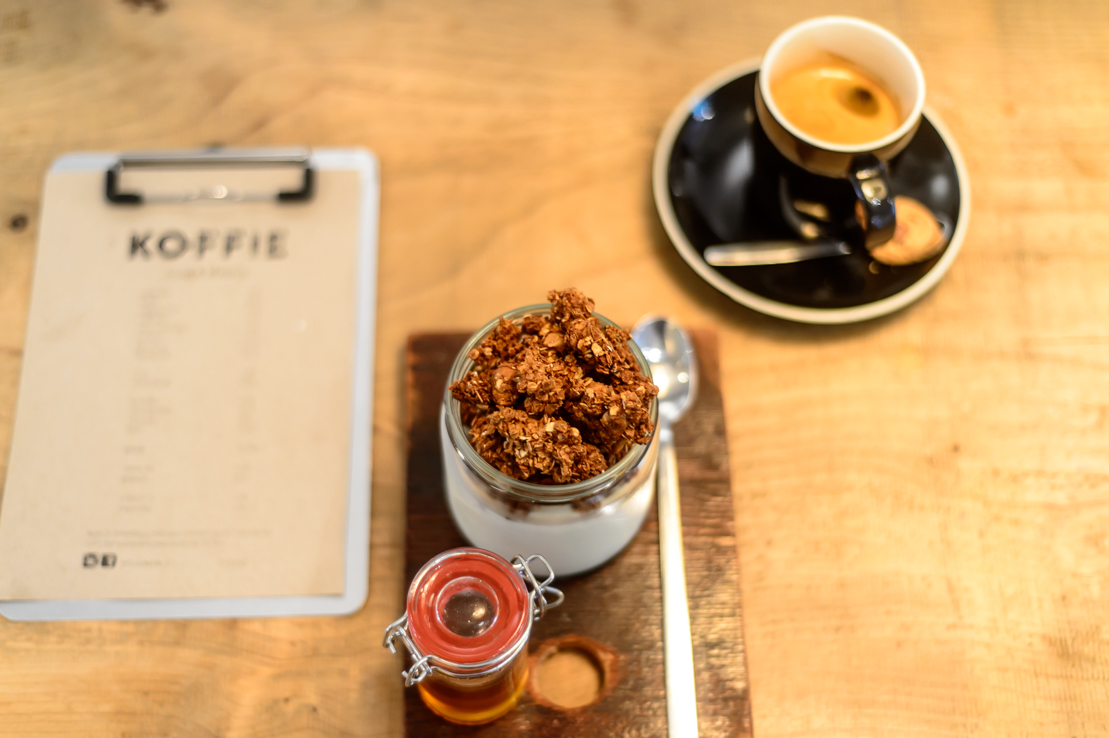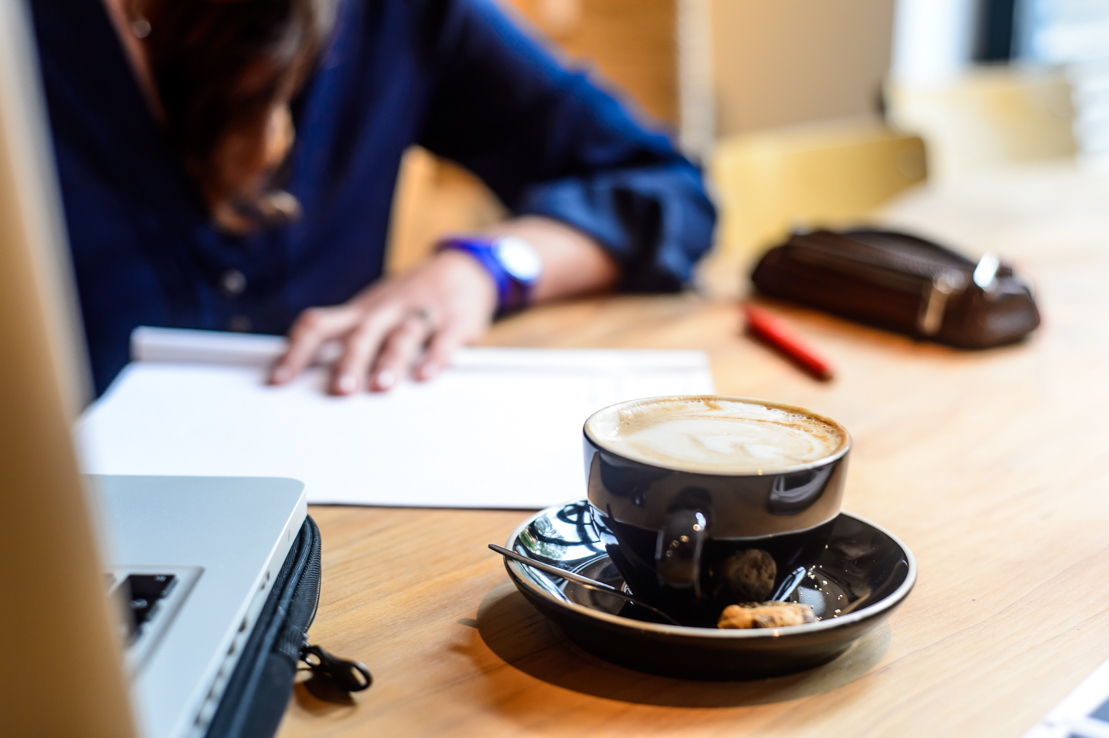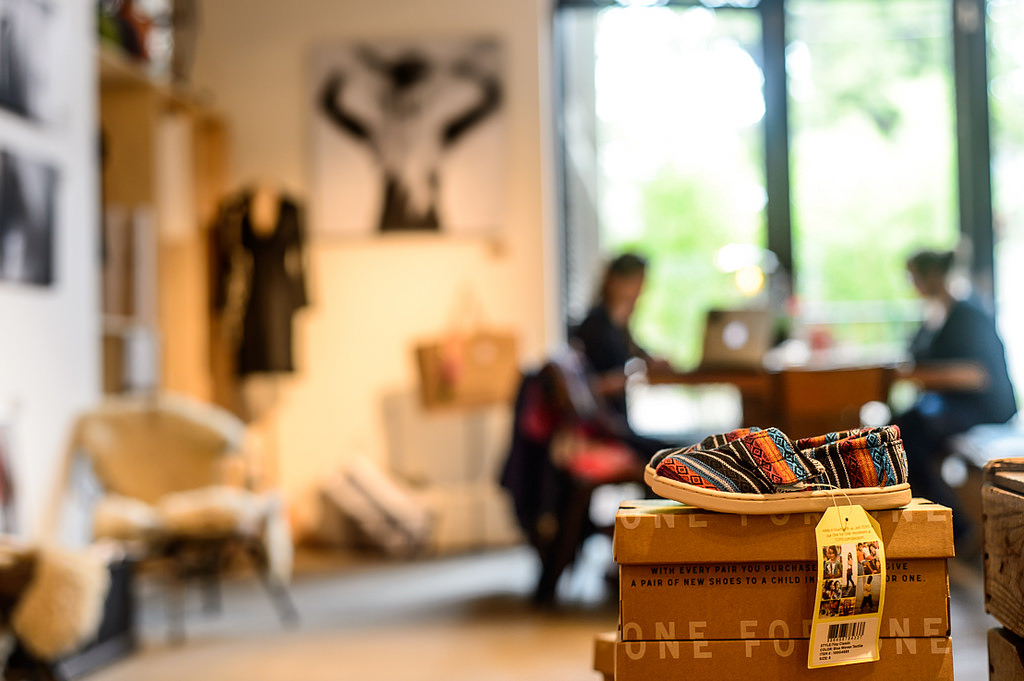 How do you explain the rise of coffee and more specifically the new coffee bars in the Netherlands?
The development that wine has made over the last 30 years has now started with coffee. Today, people look for pure, unique and quality products, in that trend people started to appreciate a good cup of coffee. It were the big companies that first showed the people what can be done with coffee by introducing new home coffee machines and people were able to make better coffee at home than in bars. Then the bars couldn't stay behind and improved their machines, but more importantly their knowledge about and time for coffee. However, I still think there's a lot to improve which is of course good for us as we already are one step beyond. For the rise of coffee bars in the Netherlands, I think it was Amsterdam who set the trend as it is a very international city filled with people from countries where they value coffee much more than traditionally done in the Netherlands.
How important is the student community for the city?
With the university and its international influence, Maastricht developed into a dynamic young place were chances for people to come with something different and new grew. Traditionally the locals here can be pretty narrow minded and it are the students who open their eyes and their worldview. Moreover, they force the city and its entrepreneurs to come up with new things that students need or are in demand by them.
How important is the student community for your business?
You can say that it is vital to our business. Since the opening we had organic growth of students coming here to get a good cup of coffee and study. When we opened, it were the international students who came first, curious to explore our place and looking for a workplace outside their room where they can order a good cup of coffee and work in relaxed environment.
How do you see the mix of locals and students in Maastricht and your business?
Partially the locals mingle with the students but I think the majority still lives apart. This is not necesarrily have to be a bad thing. In core, if everyone feels welcome in this city it is not a problem that there are two separate worlds.
Clothing:
It's a cooperation with a Le Marais Deux and since April 14 we have mixed the two totally, making it a unique place in Maastricht. People study, drink a cup of coffee in a clothing shop without the need to buy something but of course they are more than free to do so.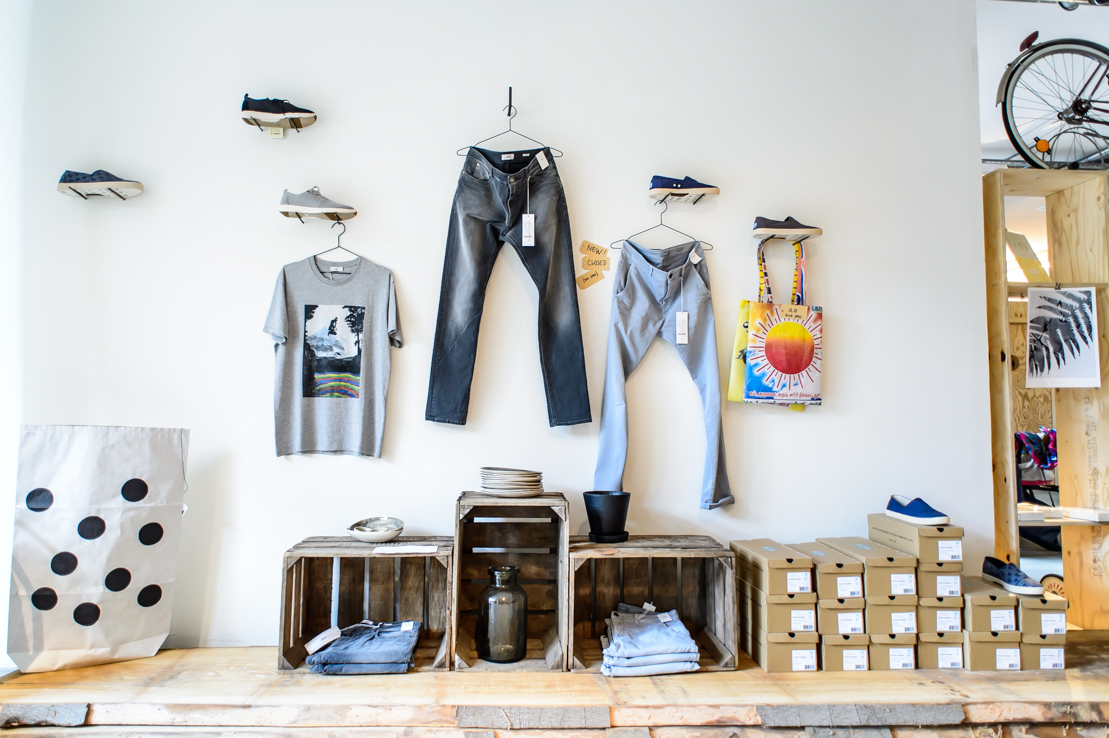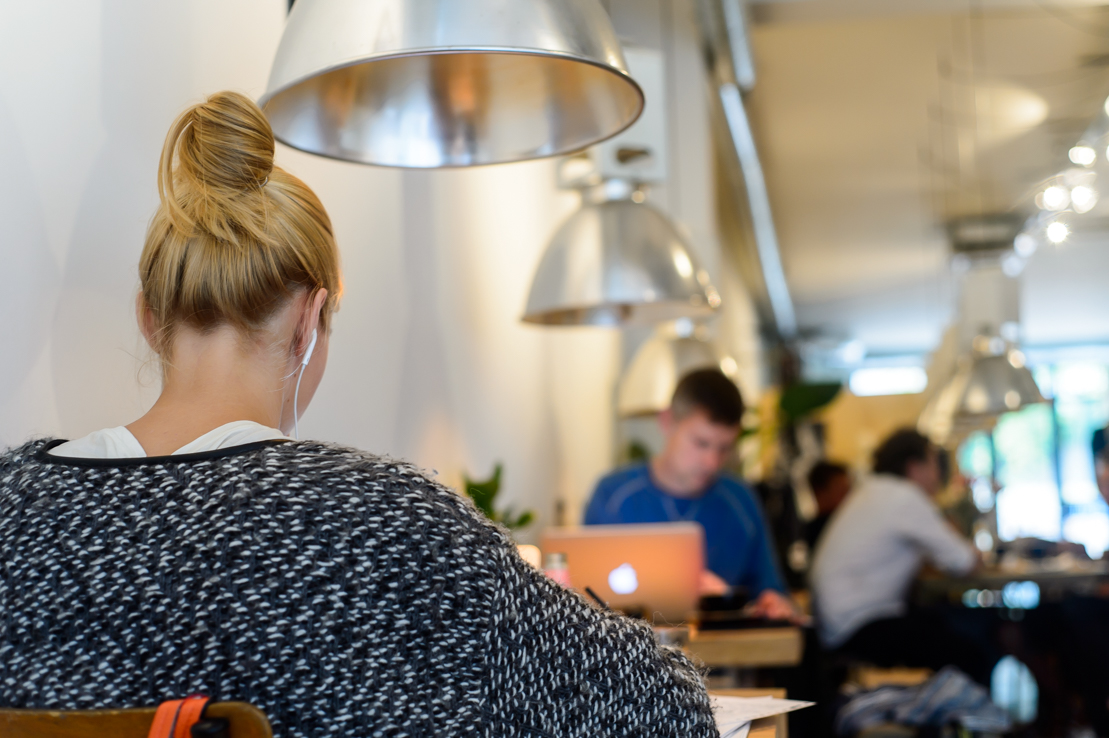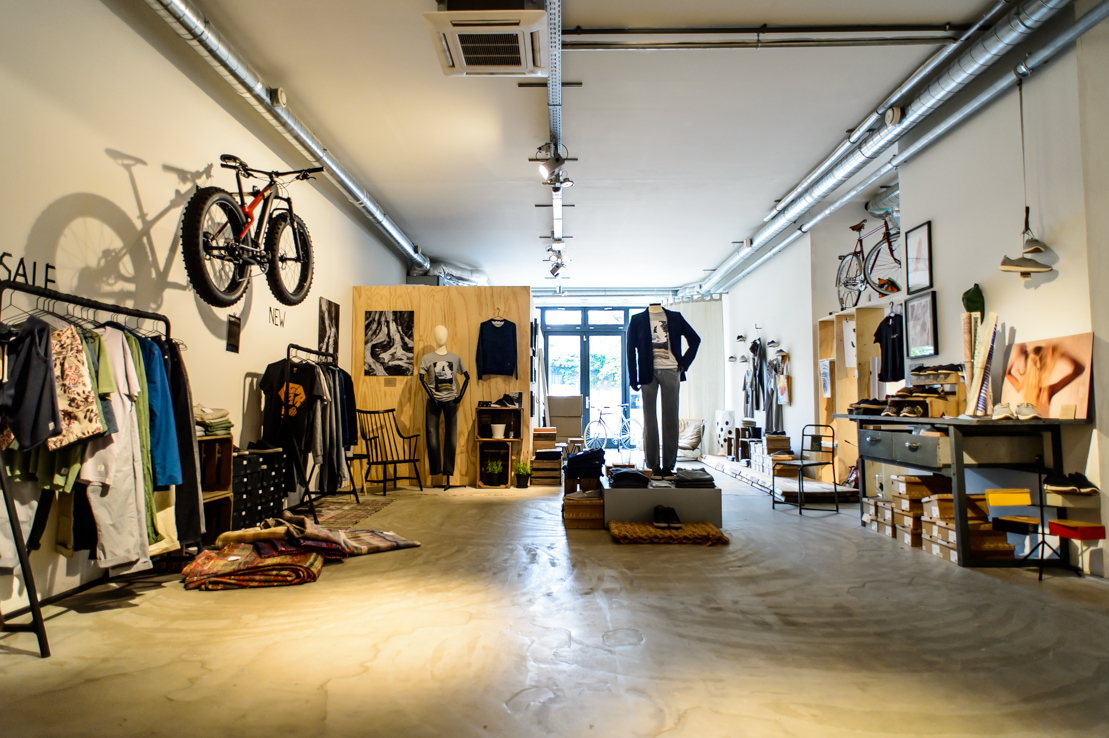 The perfect place to relax in Maastricht?
As we are very busy with the business we barely have time to relax, but every now and then a nice beer in café Zondag or de Brandweer. I also get a great feeling of happiness when I cycle over the Servaasbrug and I see the sun rise. What I would recommend for the students to experience in Maastricht is Carnival . For tourists, walk through the old historical city centre with its narrow streets, designer shops and park.
Maastricht in three words
Cousy, enjoy and discover.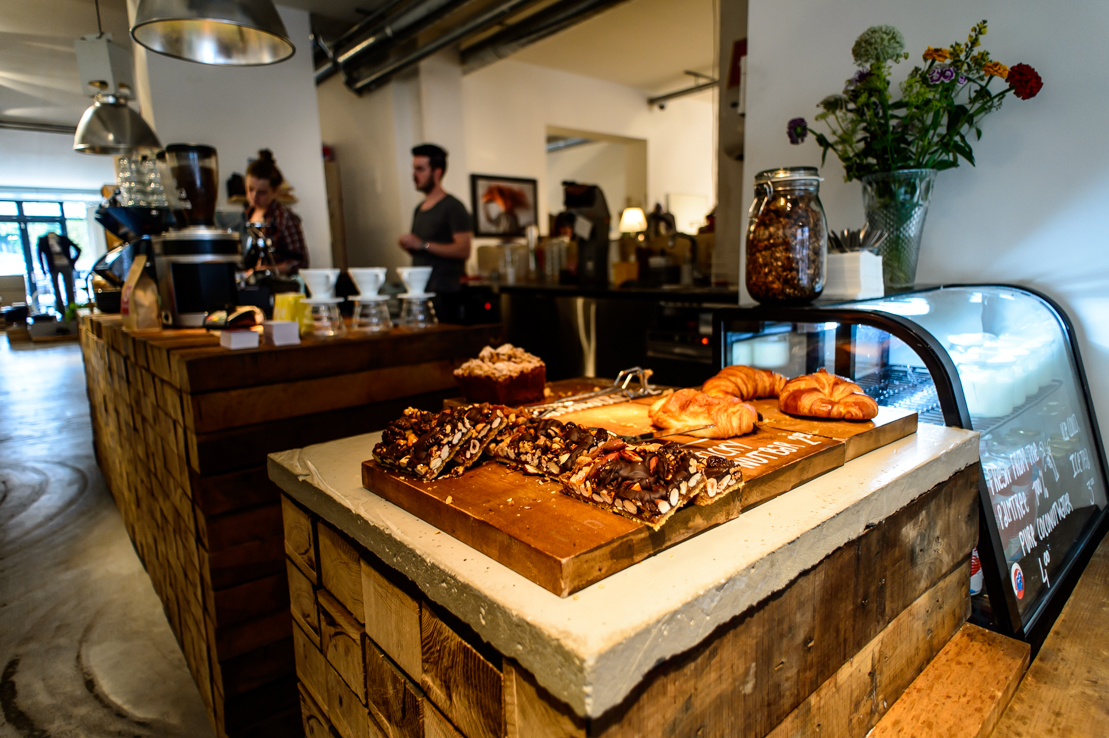 Verdict:
As an espresso and americano guy, I ordered the Americano this time. It has a very exotic taste, a taste that makes you walk an extra block a couple times a week to get it!
Photography: © Brian Megens
KOFFIE
Maastrichter Heidenstraat 8
6211 HV Maastricht
About the author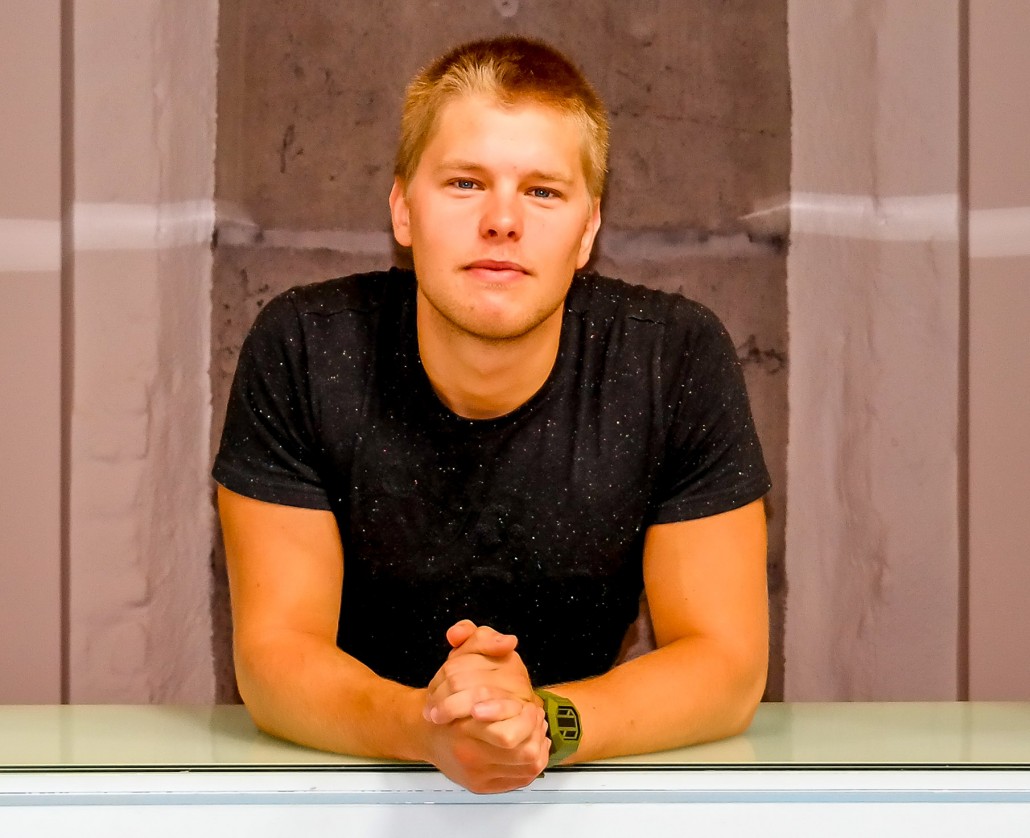 Brian Megens studies Media Culture at Maastricht University. He was a contributor to the Maastricht Students blog from August 2014 to April 2016.
Other blogs:
Also read
Keir Plaice, a former semi-professional cyclist and 3rd year Bachelor Arts and Culture student, is embarking on a cycling ride of a lifetime. He is riding the route of the original Tour de France of 1903 and documenting his experience in his Le Grand Tour column in the cycling magazine Soigneur...

Every year since 2009, fashionistas descend to Maastricht as the city hosts the FASHIONCLASH Festival. It has attracted more than 900 talents from 50 different countries. This year's 8th edition is bigger and better, involving more than 150 designers and artists from all over the world who will...

In a few weeks, Maastricht will play host to the vibrant WE Festival. But what is it? This week we met with Alexandra Frank. A third-year Arts and Culture student, she has been involved with the annual WE Festival since her first year and currently leads its programme committee. Read on to hear more...