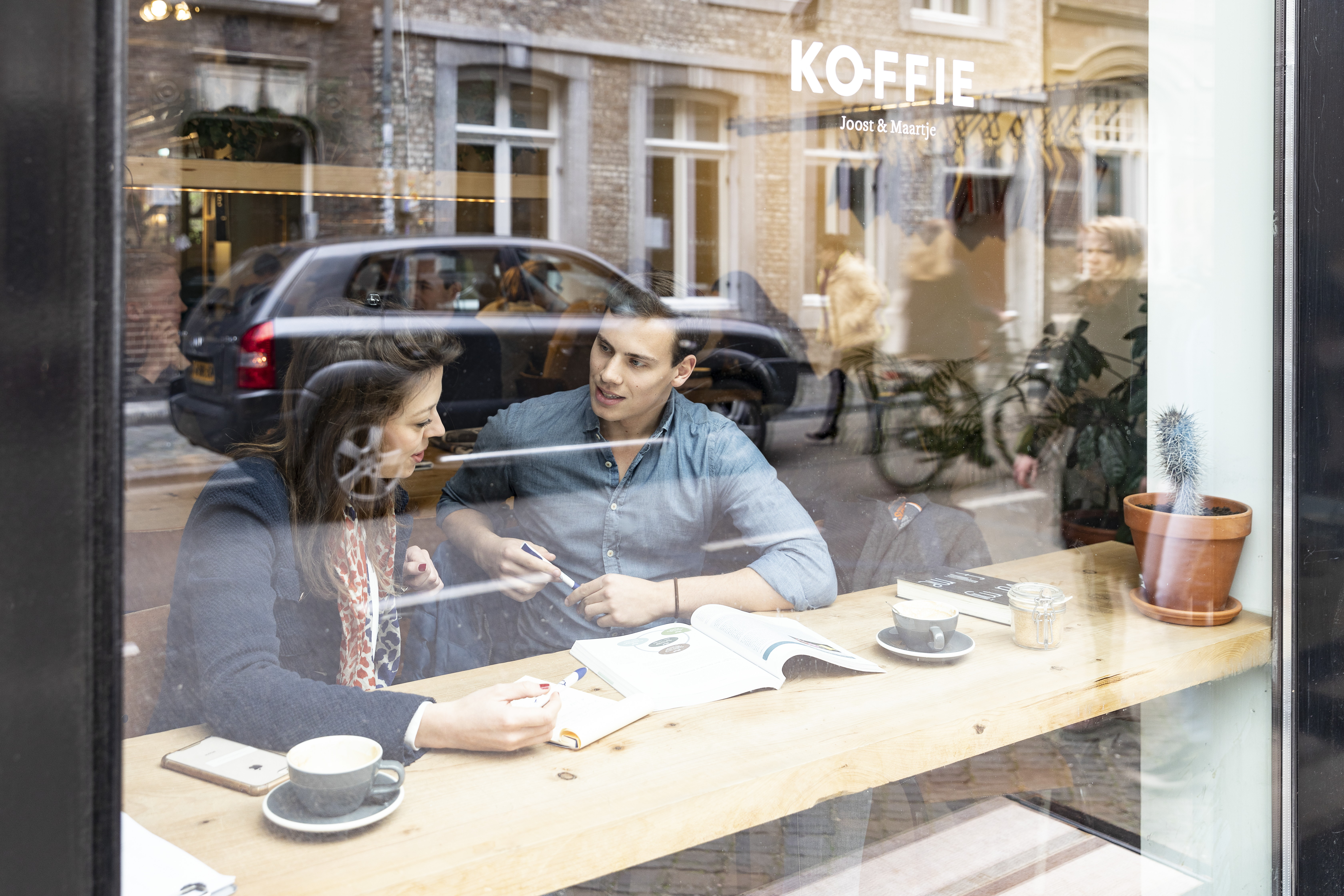 Welcome to the SBE Blog!
Highlighted blog post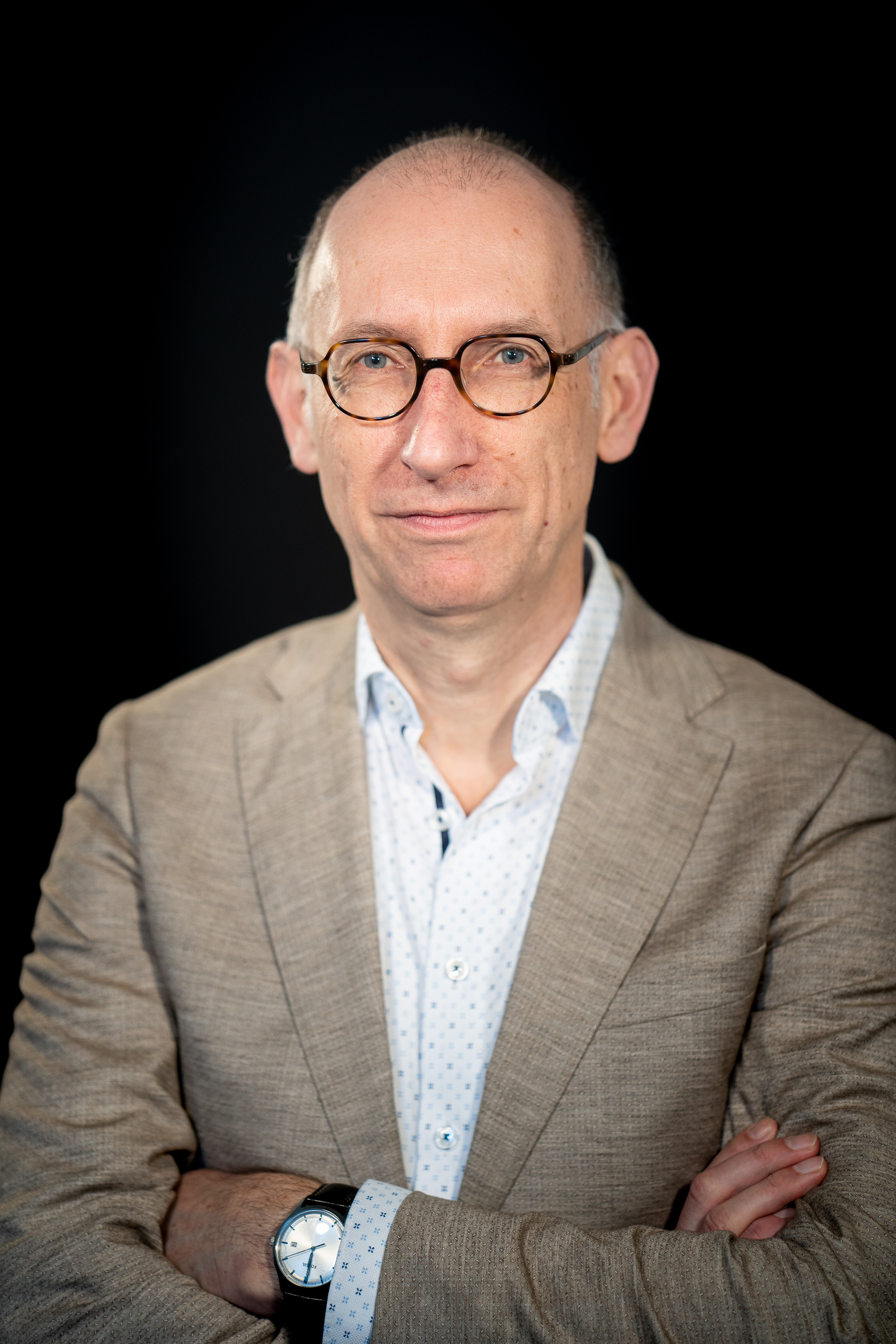 The "the Netherlands-is-full (Nederland-is-vol)" idea leads to policy failure
In this blog, Frank Cörvers shares his thoughts on the Dutch policies on immigration/population size need improvement.
The discussion on how many inhabitants the Netherlands could or should have ignores the essential factor: the rate of change in the population's size and composition. The way we have discussed this issue in the past decades paralyses the debate on what is needed to adapt to the changes that are needed to keep liveability and prosperity high.
Click here to read the full article.
Blog posts
The number of foreign students arriving at Dutch universities will not be restricted, at least for the time being. This is a good thing, according to ongoing research by Carla Haelermans from the School of Business and Economics (SBE) and Patrick Bijsmans from the Faculty of Arts and Social Sciences (FASoS). "Students, including Dutch ones, perform exceptionally well in tutorial groups with a mix of nationalities. And internationalisation is the future. You can't put restrictions on that."

The Great Resignation saw a record number of people change their jobs post-pandemic – 49 million US professionals switched jobs in 2021, and one in five workers worldwide were planning to quit their job in 2022. Surveys consistently found that job switchers were looking for better, fairer, working conditions and for more fulfilling work. Even before Covid, companies struggled to attract and retain professionals, often relying on financial incentives, often unsuccessfully. Our research suggests another, more sustainable, retention mechanism – company culture.

 
More news items
Much of everyday life consists of routinized and habitual activities that use energy, such as heating the home. Heating (space and water heating combined) accounted for about 80% of the final energy consumption of households while about 90% of homes in the Netherlands used natural gas for heating in 2020. It is therefore no surprise that many households has been hit hard by Russia's invasion of Ukraine  since energy prices are contributing significantly to inflation at a time when the cost of living was already rising rapidly in the Netherlands. In this context, reducing energy consumption of households has become an even more critical and urgent issue. Household energy consumption relates to who we are, where we come from, and the socio-cultural and material contexts in which we live.

A blog post on the potential of AR and VR technologies to address global challenges in Agriculture by Dominik Mahr, Full Professor at and head of the MSCM Department, and Noah Moonen, lecturer at MSCM, and DEXLab Manager

 

There are smarter solutions than abolishing English-language programmes to curb the influx of international students. Offer them a better starting position in the labour market in the Netherlands and more access to Dutch society by making knowledge of the Dutch language and culture mandatory. They are a cash cow for the Netherlands because we desperately need them in an ageing labour market with a world-class economy.

Why do humans act the way they do? To answer this complex question, Hannes Rusch has to be a bit of everything: economist, biologist, philosopher, mathematician. He recently received a €1.5 million ERC Starting Grant to develop and empirically validate an interdisciplinary theoretical framework for describing exploitative relationships.

HBO graduates entering the labor market hardly need to look for a job and almost all can find work at their own educational level. This conclusion can be drawn from the annual HBO Monitor of the Research Center for Education and the Labor Market (ROA).

Following the unprecedented challenges brought about by the COVID-19 pandemic, resilience emerged as a fresh aspiration for individuals, teams, organizations, supply chains and—yes, you've guessed it!—even entire economies and societies. At the same time, the sustainability imperative has been with us ever since the scientific consensus crystalized regarding the inexorable advance of global warming. Thus, as if pursuing one of these issues was not tortuous enough, we are suddenly faced with the mandate of chasing two preeminent targets for our organizations, our supply chains, our countries, our regional blocs, and our way of life: resilience and sustainability.

As a student of Business Administration at Maastricht University, Alberic Pater had no clear-cut career plans. The penny dropped when he was studying in Pretoria, South Africa.

You have most likely seen internationally renowned companies' claims stating their products are "carbon neutral" or have heard that you can fly, buy new clothes or eat certain foods without exacerbating the climate crisis. But what are these claims built on?

They go places, our UM top athletes. When I approached Hidde Mollee (19) at the beginning of this year for an interview, he very kindly asked if that was possible after February. He was in Namibia that whole month for an altitude internship. How do you do that alongside your bachelor's degree in International Business, going abroad for a whole month? And why an altitude internship for a triathlete?

About a year ago, I lost a bet. As a wager, I had to watch the "The Last Dance", the Netflix documentary about Michael Jordan and the Chicago Bulls. To me, who never watches sports on TV, sitting through a 10-part (!) series about basketball seemed to be quite dreadful. So, I thought. However, after a while I became quite interested in Michael Jordan ("MJ" for the basketball-savvy) as a leader.

SBE alumnus Niels Geominy did not follow the typical career-path as you would expect from someone graduating from a Business School. When most of his fellow SBE alumni were signing contracts to work for multinationals, Niels decided to launch his own start-up: Fiks.

Things are bustling around the kitchen table of Burak Can, associate professor of Data Analytics and Digitalisation. A mix of Turkish, English and Dutch can be heard. "I speak Turkish with my children, my wife Ingrid speaks Dutch with them, and we speak English with each other." On the menu is one of the children's favourite dishes: a Turkish lentil stew. At least, that's what they think.

International Women's Day serves as a reminder of the ongoing struggle for women's rights and highlights the progress made towards gender equality whilst drawing attention to the challenges they still face. SBE's Elinor Ostrom Fund is working to address the underrepresentation of women in academia. Through grants, workshops, and social events, the fund empowers female academics, fostering collaboration, mentorship, and a more inclusive academic environment.

A group of Maastricht University's Business Engineering Bachelor's students won three awards at this year's edition of the renowned ENGCOMM, the Engineering and Commerce Case Competition, held by the University of Concordia in Montreal (Canada).

SBE Researcher Jakob Raymaekers has been awarded a Marie Skłodowska-Curie Postdoctoral Fellowship grant for his research project. The objective of this grant is to support researchers' careers and foster excellence in research.

The status quo isn't viable; we need to transform how we do things and how we think about them – not just in one domain but in the complex system made up of the interactions between all the domains. With his Natural Social Contract, Patrick Huntjens sketches a way forward.

SBE Researchers Anouk Festjens (MSCM) and Nico Pestel (ROA) have been awarded NWO grants for their research projects in the Social Sciences and Humanities (SSH) domain. These grants are specifically intended to encourage bold, curiosity-driven ideas, even if the outcome is uncertain. The focus is on advancing science, regardless of the results.

This 2 years ERASMUS+ project aims to develop innovative educational methods to promote sustainable consumption habits to adults.  In particular, the project will be targeted to producers and consumers in the coffee industry. The goal of the project is to utilise existing and develop new tools and methods based on the principles of Technology Enhanced Learning to trigger transformative, systemic change in consumption habits and incentive people, and especially millennials, to turn to more sustainable ways of life. UM joins as a scientific partner to provide guidance for the development of the educational tools and nudge strategies. 

"We keep moving forward, opening new doors, and trying new things, because we are curious and curiosity keeps leading us down new paths.", Walt Disney

In Lewis Carroll's famous "Alice's Adventures in Wonderland" Alice is confronted with a series of unexpected and challenging situations. It all starts with her following a hasty rabbit into a rabbit hole. She ends up at the bottom of the rabbit hole and spots a beautiful garden behind a very little door. Yet, she quickly realises that she will not fit through that door and starts exploring the rabbit hole.

The Supervisory Board of Netspar has appointed Prof. Dr Lisa Brüggen as director of Netspar. Effective 1 March 2023, Lisa will start her role as a director whilst continuing her tenure as Professor for Financials Services at Maastricht University School of Business and Economics (SBE).

Immigrants form an increasing share of the Dutch population. Several barriers, such as a lack of Dutch language skills or limited knowledge on Dutch institutions, can hamper the integration process.   A major channel for integration is education. It can, among others, improve chances to receive higher incomes and help to build networks.

SBE researchers Jermain Kaminski, Emir Efendić, and Marc Becker share their thoughts on how AI systems, like those of OpenAI, are impacting the labour market.

In this blog, Sustainability Science graduate Marie-Luise Zaiss briefly answers the research question of her master thesis: To what extent do these companies add sustainable value at the farmer level of the Ghanaian cocoa value chain?

Since the 2015 adoption of the Sustainable Development Goals (SDGs) and the 2030 deadline, the first Dutch national SDG Barometer study shows that there is a lot to be optimistic about. 

The discussion on how many inhabitants the Netherlands could or should have ignores the essential factor: the rate of change in the population's size and composition. The way we have discussed this issue in the past decades paralyses the debate on what is needed to adapt to the changes that are needed to keep liveability and prosperity high.

SBE's Education Institute held the annual Educating Festival. This year, the focus of the event was on innovative assessment practices. This article reflects on the unique festival set-up of the event, as well as the impressions it left on the attendees.

According to Harry Hummels, Professor of Ethics, Organisations and Society, the benefits of doing business in a compassionate way are huge.

People who are customers of a bicycle rental company are more likely to go by bike instead of public transport, car or on foot. This is according to recent research by scientists at Maastricht University.

The University of Maastricht (UM) and the Massachusetts Institute of Technology (MIT) Center for Real Estate have partnered to offer the pioneering Global Leaders Program in Real Estate.

On 7-8 November, Maastricht University's School of Business and Economics and Copenhagen Business School organised the Causal Data Science Meeting 2022. The event attracted more than 1,900 virtual attendees and welcomed the 2011 Turing Award Winner Judea Pearl as well as fairness and causality expert Silvia Chiappa, Group Leader of Causal Intelligence team at Google DeepMind.

Maastricht School of Business and Economics to host top international conference on Sustainability and New Business Models in Summer 2023

Growing up in Belgium and working at a Belgian University, I have always had a positive image of family businesses. When we think about family businesses in Belgium, big brands and companies of which most Belgians are proud come to mind. An example is "AB Inbev," a publicly–listed family firm. Currently one of the largest brewing companies in the world, it once was a local Artois brewery in Leuven, in which the Mevius and the Spoelberch families had been involved since the 14th century. Another example, founded and still operating in my city of birth, Sint-Truiden, is "De Blauwe Vogel," a travel agency in which the 18th (!) generation of the family Carlier is currently running the business. Founded in 1609 as a "carriage" line service from Marseilles, they are proud that they have always been able to appoint a family member as the leader of their firm.

Impact assessment refers to the various practices of trying to understand the contributions to addressing different sustainability challenges [1,2]. Assessing impact is often by default referring to the measurements conducted after the execution of different projects, decisions or policies – measuring and monitoring what was done, which goals were reached, or who was impacted. Yet, due to the grand challenges of the future, different organizations and actors have realized the importance to rather assess impact with future-oriented lenses, before decisions are made – measuring and assessing what should be done, what goals could be achieved, who could be impacted, how could resilient, responsible and sustainable futures be reached.

Eleanor Roosevelt was the wife of Franklin D. Roosevelt, the United States' longest serving president, who held office from 1933 until 1945, four terms in total.

Introducing Eleanor like this does not do her justice. She was certainly much more than "the wife of Franklin D. Roosevelt." She was an activist, a feminist, a mother of six, and a political figure well ahead of her time. Eleanor was also controversial in her role as first lady, not only because their marriage was more of a political partnership, but even more so because of her outspokenness when it came to civil rights and the role of women in the workplace and in society.

When we asked alumnus Robbie Servais about his current occupation, he told us that he works as a football coach at K.R.C. Genk. An unusual career considering that he studied International Business at Maastricht University. Although Robbie's profession may seem like an unusual career choice, his studies at the School of Business and Economics did have a great influence on his professional career. 

More middle-income people should be able to live in the city. That is why Minister Hugo de Jonge (Wonen) is this week coming up with a new regulation plan. Nils Kok responds.

Worldwide, millions of people work in clothing, textile and shoe production. The vast majority are not paid enough to meet their basic needs. This needs to change! That is why FSD supports Solidaridad's Good Clothes Fair Pay campaign, a European Citizens' Initiative for a living wage in the clothing supply chain. The objective is legislation contributing to fair wages for makers in the global clothing industry.

Primary school students are, on average, 15 weeks behind. Especially in maths and spelling. "The problem is getting bigger instead of smaller." - Carla Haelermans, Professor of Education Economics

Carlijn Bruijn, a third-year International Business student, spent a year in Montreal thanks to the institutional exchange programmes of UM and backed by a Holland Scholarship. While the sojourn was obligatory for her, she would recommend the experience to anyone.

MBO graduates who obtained an MBO diploma between 2017 and 2019 were hit hard by the Covid-19 measures in 2020

In the recent years, we all observed how countries and institutions relied on digital tools to deal with the COVID shocks. For example, as Maastricht University, with the help of the digital learning management system and meeting software CANVAS, ZOOM and TEAMS we were able to continue our education provision and research activities. It is almost unimaginable that we would have been able to offer our courses during the pandemic without those digital tools and services. Yet, we should not forget that being able to use the tools and services does require digital skills.  

MaastrichtMBA retains topspot in Better World MBA Ranking

The Fair and Smart Data (FSD) spearhead held their third hybrid event on Friday 28th October 2022, with speakers from industry, academia, and non-profit sector.

'The (gas) price of working from home is too high for employee and society'. According to Linde Kattenberg en Martijn Stroom in Parool.

As rising house prices and rents trigger a grim affordability crisis in many urban markets, both policymakers and frustrated tenants have been longing for solutions. This has brought the issue of housing supply constraints – factors that impede the development of new housing units and thereby raise the prices of existing ones – to the centre of public attention.

External partnerships and Action Research are exceptions rather than rules within university walls. Which in our case raises the question: How did the Maastricht University School of Business and Economics (SBE) spearhead, Fair & Smart Data, come to exist and combine these aspects?

Resilience is a fascinating word. According to the Oxford Dictionary, it is "the ability of people or things to recover quickly after something unpleasant". Therein, it suggests agency, the ability to change. But too often we find ourselves confronted with external influences that can have long-lasting effects on our lives we may not be able to control, such as displacement resulting from conflict and violence. While displacement prevents quick recovery, can we truly say that refugees lack resilience? And how can we support this?

Graduates during COVID-19 pandemic more satisfied with completed course than their predecessors

The sudden and extreme increase in energy prices and the subsequent emergence of broader inflation is a big negative shock for the economy, hurting households and firms. Fighting inflation is a task for policymakers, in particular central banks. However, the different trade-offs that central banks face make the fight against inflation complex. Expectations of success in the short run should not be too high. Moreover, the lack of coordination between monetary and fiscal policies is an extra challenge. Individual households and firms can do little to nothing against inflation. However, the can and should act to reduce the effect of extremely high energy prices on their standards of living. The recipe is simple: reduce energy demand by becoming more sustainable and increase the supply of alternative sustainable energy sources. Governments can and should support this behavioral change.

Return on home insulation is so high that subsidies are largely unnecessary

Citizens can do more for a better climate than they think, according to Professor Patrick Huntjens

We are delighted to announce that Maastricht University School of Business and Economics (SBE) has received a renewal of the AACSB accreditation as part of AACSB's Continuous Improvement Review. This achievement continues SBE's membership of a select global group of business schools that hold this accreditation. 

The new dean of SBE, Marielle Heijltjes, is a product of Maastricht University. In 1985 she was among only the second cohort of business-economics students. "When I take office as SBE dean, I'll be the first alum and the first woman in that role. I've always thought fondly of the school."

Remember the last time you were wrong? And I don't mean slightly off-target but very, very wrong. Everything looked crisp, clear. It just made sense. There was no doubt, so you went all in.

Then the shock. Reality sank in. Slowly at first. Gradually there was more nuance. Gray shades were all over the place. Finally what had been so obviously true, was not there after all.

Former Federal Reserve Chairman Alan Greenspan must have felt this way in 2008 as he sat across Congress describing the mistake in belief that led to the unfolding of the financial crisis: "The whole intellectual edifice […] collapsed in the summer of last year." At least, this is one notable example. You can find other conspicuous mistakes all over the web.

So if you were ever wrong before, you are in good company. And yet. Maybe you want to know how to be less wrong, less of your time. Interdisciplinary studies around the world, and within MORSE @UM can help. Following are three science driven tips to achieve resiliency to uncertainty.

Looking back on the last two years, it is safe to say that we all have been through a lot. Most of us (individuals, families, organisations, and society as a whole) are coming out of "crisis mode" and we all need to get used to a new normal. Of course, the pandemic is not over, but as most corona measures have been lifted (at least here in the Netherlands), we can take a moment and reflect on our (work) life of the last years. What have we learnt about ourselves and how we approach work? What are things we absolutely want to avoid in the future and what are things that we should keep as part of our everyday work life?

Failures are a source of innovation

See below a blog post that calls for interdisciplinary collaboration to identify public policies that strengthen supply chain(s)'resilience.

Technology can increase as well as decrease inequality in education. That is the conclusion of professor of education Carla Haelermans of the Research Centre for Education and the Labour Market (ROA) in Maastricht. She conducted years of research on the subject and will deliver her inaugural address at Maastricht University on Friday 30 September. 

Each year people donate more than $500 Billion — equivalent to 2.5% of the US GDP. The sheer size of this amount shows that charitable giving has the potential to play a prominent role in the transition towards a more equal and sustainable society.

Old taboos around poverty and money stress may now disappear

For any food and agriculture supply chain actor with a sustainability target, carbon farming is a promising solution. But supply chain actors are not the first to look at carbon farming to meet these targets. What are the consequences, and how can we tackle them?

It was an eye-opening moment: a few years' ago, I attended a huge conference on microfinance, together with one of my PhD students. In attendance at the conference was a nice mix of academics and practitioners. Our paper, presented by my PhD student, was about what has become known as 'mission drift': what happens when firms start to drift away from their original mission? Mission drift is especially interesting in markets where for-profit and not-for-profit firms compete, like healthcare, education … and microfinance. Why? Because in that case, mission drift can happen in two directions: from a pure for-profit start to a more mixed mission, and from a pure not-for-profit start towards the same middle.

In the light of numerous recent disruptive events, the (economic) sustainability of cross-border supply chains receives increasing attention in public debates. Consequences of natural disasters, political power games or an enduring pandemic become widely felt, even when countries are not directly involved. Understanding the interdependencies created by trade in global value chains (GVCs) is subject of ongoing research at the department of Macro-, International and Labor Economics (MILE) and relevant for addressing the challenges faced by governments in different parts of the world. This blog entry presents results of a recent study conducted by Karsten Mau (Assistant Professor of Economics at Maastricht University/SBE) and Jonas Böschemeier (a former BSc student at Maastricht University/SBE, who now follows a research master in Economics at the Tinbergen Institute).

This Summer, when on holiday in Norway, I noticed how clean the water was in one of the fjords surrounding the beautiful city of Bergen. It allowed for making idyllic pictures of houses whose outlines were reflected in the water. How different this was when I visited a dump ground in Germany a couple of months earlier. The dump place had become a dump hill, and the owners had transformed the place into an educational site. It was transitioned into a playground for school kids who needed to climb many, many steps before getting the reward of a breath-taking view on the mid-mountains surrounding us.

Many of us have purchased fair trade products and paid a premium in hopes of improving the lives of farmers in developing countries. But what effect does this premium we pay in the supermarkets have? And how can we evaluate existing or new policies aimed at raising the income and well-being of smallholder farmers?

 In his farewell lecture on 8 September, Professor Ruud G.A. Vergoossen, Professor of International Financial Accounting, will indicate what opportunities and threats he sees with regard to sustainability reporting. He will also discuss the role of the accountant. 

In early 2020, the COVID-19 pandemic put the world on hold and impacted economies and people's lives, including those on the move. The socio-economic challenges that the COVID-19 crisis has imposed on labour migration and governments are complex. The labour mobility pilot scheme between Germany and Tunisia that is being implemented as part of the programme Towards a Holistic Approach to Labour Migration Governance and Labour Mobility in North Africa (THAMM) is no exception. When the pandemic hit, several potential migrants in Tunisia and employers in Germany were preparing for the arrival of a group of young North Africans to start traineeships in Germany in the hotel and gastronomy sector. When borders were closed, the involved actors needed to show resilience and adapt to the new reality.

Your gut microbiota is affecting your decisions

Everyone notices it: prices are rising. Inflation has not been this high in years.

For three years in a row, Steffen Künn and colleagues went to a seven-week-long chess tournament in Cologne to establish a link between levels of air pollution and cognitive performance. The somewhat alarming results were eagerly scooped up by the media, but it took even more data to convince the academic community that air pollution might affect our economy.

Investors are increasingly engaging with companies about their impact on the environment and society. This seems to be bearing fruit, as shown by a study conducted by Maastricht University.

Sustainability has become a business model. Not only for companies struggling for new markets, more reliable supply chains and a good reputation with their customers. Training centers for managers have also discovered the opportunities of change for themselves.

Let's say you want to make some money: will you go to the casino or buy stocks?

Roman Briker and Fynn Gerken, two talented academics from Maastricht University's School of Business and Economics (SBE),  were recently awarded Marie Sklodowska Curie Postdoctoral Fellowships for their research on Artificial Intelligence.

A pair of pants that tear after a year, a laptop that only lasts three years. We keep buying and throwing away and buying. We know it's destroying our planet, but we let it happen. Professor of sustainable business Nancy Bocken investigates how we can break that pattern.

The Netherlands Organisation for Scientific Research (NWO) has awarded four experienced researchers at Maastricht University a Vidi grant of EUR 800,000.

The COVID-19 pandemic has had a great impact on the lives of young hbo graduates. This is evident from a longitudinal study by the Research Centre for Education and the Labour Market (ROA), which examined the impact of COVID-19 on the lives of young hbo graduates at three points in time.

The GROWINPRO project brought together eleven international academic institutions and three statistical offices to provide a detailed analysis of the causes of the anaemic growth performance observed in Europe during the last decades and after the Great Recession. On the grounds of such analysis, GROWINPRO has prepared a set of policy solutions aimed at restoring sustained and inclusive economic growth with particular attention on building resilience to current challenges such as the climate and COVID-19 crises.

Fair and Smart Data, an SBE Spearhead, was recently invited to join Solidaridad Network, one of their partners, on a field trip to Malawi and Zambia. The goal was to introduce their partners and colleagues to their smallholder farmers-oriented digital projects. In this blog, Sidi Amar reflects on his experience during their first trip to rural Malawi. 

Challenges like post-Covid supply chain disruptions, staff shortages, unpredictable political tensions, an energy crisis, and not to forget an impending climate crisis, force organisations to change and adapt continuously. Becoming resilient, sustainable, and innovative requires that organizations have to learn. Learning is easier said than done – after all, it costs effort, time, focus, money, people, and means taking risks. On top of that, you may only reap the rewards much later.

So how can organisations effectively engage in double-loop learning to foster resilience, sustainability, and innovation?

This blog offers five essential insights based on research on organisational and workplace learning.

Economists have long obsessed with efficiency. At the macro- and micro level such things as slack, waste and inefficiency were considered things to avoid and economists have advocated free markets and open competition to eliminate them. In this blog I will argue that we have been too successful, and that perhaps resilience should become our new efficiency…

In July 2021, the flooding of small towns and cities in the area between Bonn-Liege-Maastricht caused enormous material damage and human misery. In the Netherlands, Valkenburg was flooded, in Belgium Pepinster was greatly damaged and in Germany the Ahrtal (a touristic wine-growing area) and several old towns in the Eifel area were washed out by floods up to 8 meters above their normal level.

Why do investors hold Socially responsible investments (SRIs)?

This blog shows insights into a project that examines investors' true motives for SRI. The researchers conducted a lab experiment to adopt novel methods to elicit investors' beliefs, ambiguity perceptions, and norm-following propensities on SRIs.

FSDGs, a playful contraction of FSD, the Fair & Smart Data spearhead at Maastricht University and the SDGs, the Sustainable Development Goals of the United Nations. What is the relationship between both acronyms, or to put it less ambitious, to which of the SDGs can FSD possibly contribute? Moreover, what is the status of these SDGs now that we are halfway to the 2030 deadline? Let us have a closer look at both initiatives.

CEOs of large companies work hard to make their business profitable. Yet they also face ever-increasing societal and regulatory demands to make the company more environmentally and socially sustainable.

Tereza Bauer interviewed fourteen CEOs of Dutch listed companies about their sustainability practices. This blog contains a list of nine examples of sustainability metaphors and expressions that were used repeatedly by the CEOs in the interviews.

The Executive Board of Maastricht University has appointed Mariëlle Heijltjes, professor of managerial behaviour, as dean of the School of Business and Economics (SBE).

The Maastricht School of Management (MSM) and Maastricht University (UM) are complementary institutions that have the potential to strengthen one another. Therefore, the boards of both organisations signed an agreement on 20 May 2022, integrating MSM into the School of Business and Economics (SBE), one of UM's six faculties.

Sustainable employment addresses any action that creates the right conditions for employees to have a long, healthy, and happy career.

The high societal relevance of sustainable employment encouraged MORSE researchers to organize an interdisciplinary workshop to provide a unique platform for research and practice to meet, to discuss and to experience different perspectives on sustainable employment.

Completing a bachelor's degree in Supply Chain Management in 2011 and a master's in the same field in 2012—both as SBE—Patrick Mack has gone on to enjoy a career that has taken him from the Netherlands to work in three different countries, learn two new languages, and travel extensively. He shares with us his story to date.

Patrick Huntjens, Professor of Governance of Sustainability Transitions at Maastricht University, has won the Nautilus Book Award 2022 with his book 'Towards a Natural Social Contract'. 

Alumnus Jean-Paul Jaegers completed the Dutch Mountain Trail in one day on 17 April 2022. The trail is 101km long and covers seven summits in the beautiful southern parts of Limburg via the German and Belgium borders and finishing in Maastricht. In addition to the trail being a bold personal challenge, Jean-Paul also committed the hike to raise money for the Great Ormond Street Hospital Charity.