Employability
Developing highly skilled, resilient and employable graduates 
"Education means building the skills you need in order to not only become a successful professional and engaged world citizen, but also a life-long learner. We work closely together with businesses within the region and beyond in further improving our students' employability."
 
Dr. Nick Bos, Vice-President Maastricht University
 Keep reading about our vision on employability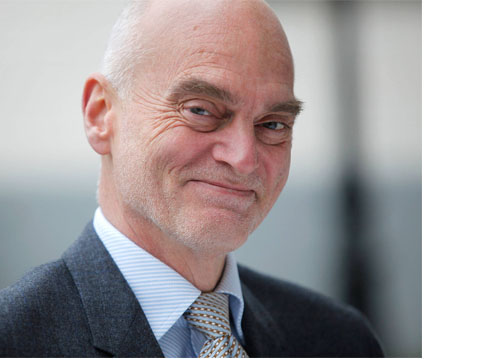 Maastricht University supports its students in setting goals and making effective plans for their future. We offer career counseling, internships and practice-based learning environments, giving them ample opportunity to develop employability competencies. And we work with businesses to attract the right talent for their positions.

Hire our students
Information for organisations

Are you an employer and looking for opportunities to recruit our students for an internship, a project or a job?
 Visit this page

Boost your employability
Information for students
Are you a (prospective) UM student and want to know what you can do to make yourself more employable?
 Visit this page

Boost your students' employability
Information for staff
Are you a UM employee and want to help your students setting goals, making effective plans for their future and support them in making themselves more employable?
 Visit this page
UM Career Services: empowering students in developing their employability
Canvas page 'Your Employability and Wellbeing'
Employability Portal
Employability Portal
On the Employability Portal, a tab in the UM Student Portal, students can find a broad range of opportunities to improve their employability skills. These include the best vacancy search engines, interesting internet tools and upcoming (networking) events of both internal and external parties. The Employability Portal is only visible for students.
Workshops, lectures and training courses
Workshops, lectures and training courses
By participating in lectures, workshops and training courses, students get the chance to develop themselves personally and professionally. All lectures, workshops and training courses are taught in English and/or Dutch and currently take place either online or on campus. Maastricht University alumni can participate until six months after graduation.
Individual support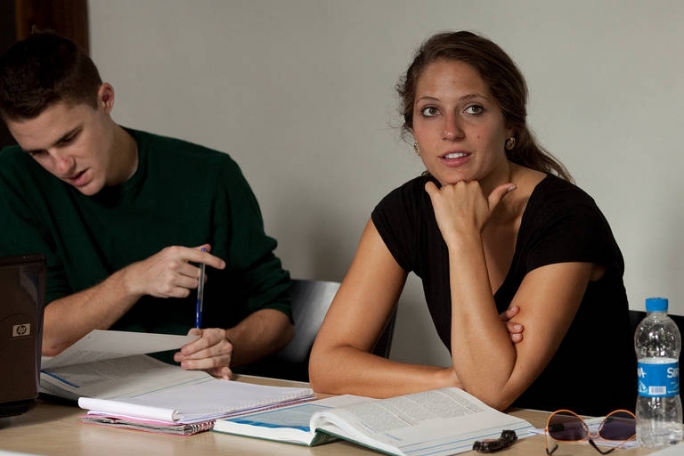 Individual support
UM Career Services offers a wide range of individual support services that may be helpful in answering questions about study choices and career prospects. In a Quick Career Advice or during the Walk-in hours, students may already find answers regarding their CV, application letter or LinkedIn profile. It's also possible to make a follow-up appointment with a career counsellor to obtain personal advice regarding their study and career choices. If needed, UM Career Services refers to other support services such as UM Psychologists, UM Student Deans, study advisers and the International Student Helpdesk.
Alumni Coach Café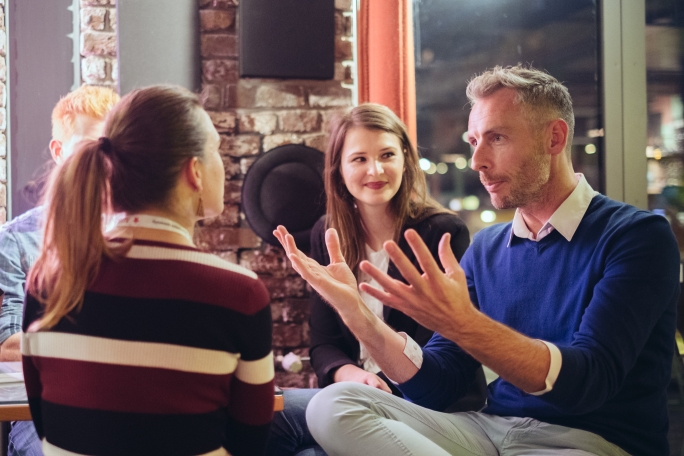 Alumni Coach Café
An informal and inspiring evening get-together where young alumni and master students sit down in groups of three to exchange ideas about making the next move in their careers. Guided by a supervisor, the students share their dreams, explore their talents and find out what their options are.
"Participants don't go home with a job, but hopefully with new insights. Often people are trapped in a certain mindset and your role is to set them free."
Arjan van Rijssen, moderator of Alumni Coach Café
1 study & 3 jobs
'1 study & jobs' is a column which features three alumni from the same study programme. Graduated in different cohorts, they're now working in various branches with diverse responsabilities. Their stories show how you can design your career and how Maastricht University contributes to that.
These three alumni have a Master in Arts & Heritage. For other studies, visit the page 1 study & 3 jobs.