Agustin Parise (A.)
Agustín Parise (Buenos Aires, Argentina) is Associate Professor of Law and Chair of the Faculty Council at the Faculty of Law of Maastricht University. He received his degrees of LL.B. (abogado) and LL.D. (doctor en derecho) at Universidad de Buenos Aires (Argentina), where he was Lecturer in Legal History during 2001-2005. He received his degree of LL.M. at Louisiana State University Law Center (USA), where he was Research Associate at the Center of Civil Law Studies during 2006-2010. He received his degree of PhD at Maastricht University, where he was Researcher at the Department of Methods and Foundations of Law during 2011-2015.
Agustín is Secretary-General of the International Association of Legal Science (IALS) since January 2022. He was Director of Scientific Studies of IALS during the period September 2016 to December 2021. IALS was established in 1950, with a view to promoting the development of legal science throughout the world, by using in particular the comparative method, and operates under the auspices of UNESCO and of the International Social Science Council. 
Agustín Parise is Secretary-General of the World Society of Mixed Jurisdiction Jurists since June 2023. The World Society was established in 2002, and it unites jurists and comparatists from around the globe. Its purpose is the study and advancement of the mixed jurisdictions.
In October 2010, he begun a one-year research visit at the Max-Planck-Institut für ausländisches und internationales Privatrecht and the Max-Planck-Institut für europäische Rechtsgeschichte (Germany). Agustín has been Visiting Researcher and Visiting Fellow at a number of research institutions since his arrival to Maastricht University in October 2011: Institute of European and Comparative Law of University of Oxford (Oxford, UK), École normale supérieure (Paris, France), University of Technology (Sydney, Australia), Ibero-Amerikanisches Institut (Berlin, Germany), International Institute for the Sociology of Law (Oñati, Spain), Faculty of Law of McGill University (Montreal, Canada), Institut de Droit Comparé Édouard Lambert (Lyon, France), Department of Legal Studies of University of Bologna (Bologna, Italy), and Columbia Law School (New York, USA).
Agustín was elected Associate Member of the International Academy of Comparative Law (AIDC) in 2017. The AIDC was founded in 1924 and gathers jurists from across the globe. The majority of members are academics but also includes judges of courts of supreme and international jurisdiction, hence blending the interest for scientific activities and the practice of law.
He has taught law courses in Europe, Asia, and the Americas. Agustín taught at China-EU School of Law (China), Tilburg University (the Netherlands), Universidad de Buenos Aires, Universidad Austral (Argentina), Université Panthéon-Assas (France), Université Jean Moulin Lyon 3 (Fance), and University of Antwerp (Belgium). Further, he was appointed as Distinguished Global Visiting Professor at Louisiana State University Law Center.
Agustín is the Editor of the journal Comparative Legal History (UK) and Associate Editor-in-Chief of the Journal of Civil Law Studies (USA). In Argentina, the Association of Comparative Law honoured him with the Cueto Rua Award (2008) and the National Academy of Law named him the most accomplished young jurist for the period 2009-2011. In 2019, Universidad de Buenos Aires honoured Agustín with the Premio Facultad and the Premio Profesor Eduardo Prayones for his book on the influence of the Louisiana civil code in the Argentine civil code. In Europe, the Ius Commune Research School conferred to him an Honourable Mention in the Ius Commune Prize 2012.
Agustín is–since 2016–the coach of the Dutch National Team to the International Client Consultation Competition. He is licensed to practice law in Buenos Aires since 2001. Agustín was a clerk at the State's Attorney Office (Fiscalía de Estado) of the Province of Buenos Aires; and was likewise involved in private practice, including a period at the offices of Marval, O'Farrell & Mairal.
Organizations in different jurisdictions welcomed Agustín as a member. These organizations include, amongst others, Asociación Argentina de Derecho Comparado; Association Henri Capitant, Louisiana Chapter; Centre for European Research in Maastricht; Colegio de Abogados de la Ciudad de Buenos Aires; European Law Institute; European Society for Comparative Legal History; Instituto de Derecho Comparado, Academia Nacional de Derecho y Ciencias Sociales de Córdoba; Instituto de Investigaciones de Historia del Derecho; Ius Commune Research School; Maastricht European Private Law Institute; and Nederlandse Vereniging voor Rechtsvergelijking.
Research interests
- Comparative Law
- Legal History
- Private Law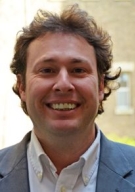 Agustin Parise (A.)
Grondslagen en methoden van het recht
Faculteit der Rechtsgeleerdheid