New school-leaver reports on further education and transition to labor market
Vmbo and havo school-leavers less likely to move on, gap year more popular
School-leavers from secondary education (vmbo, havo and vwo) from the 2020-2021 school year are less likely after graduation to move on to an advanced program in mbo, hbo or wo compared to one year earlier. While in the 2019-2020 school year 77% of havo graduates still went to hbo and 78% of vwo graduates went to wo, in the 2020-2021 school year this had decreased to 71% and 74%, respectively. This decrease can be explained by a greater flow within secondary education; from vmbo to havo, and from havo to vwo, and an increase in havo and vwo graduates who chose a gap year. This and more is shown in the annual school leaver survey by the Research Center for Education and the Labor Market (ROA) of Maastricht University.
Better job market opportunities
The survey shows that graduates of the 2020-2021 school year found jobs relatively quickly; 88% began working immediately after graduation. This proportion is higher than graduates from one cohort year earlier and indicates a recovery in employment to pre-COVID-19 pandemic levels. Moreover, only 3.1% of graduates from school year 2020-2021 were unemployed in the fall of 2022. Despite the fact that these graduates graduated during the COVID-19 pandemic, this does not appear to have negatively impacted their transition into the labor market
ESL dropouts often employed
As in previous years, nearly half (49%) of dropouts from the 2020-2021 school year indicated that school-related causes were the main reason for their dropping out. Almost a quarter (22%) indicated that (mental) health problems were the main reason. For almost one in 10 dropouts (9%), (entering) the labor market was the main reason. Remarkably, over the past five cohort years there has been little change in the main reason for dropping out. This suggests that labor market status, among other things, has not significantly influenced the choice to drop out of school. However, the survey does show that nearly half (48%) of early school leavers were employed at the time of the survey, which is a slight increase from previous cohorts. Only a small percentage (3%) of them were unemployed in the fall of 2022. The remaining early school leavers were studying or combining work and study at that time. About two-thirds (64%) of early school leavers said they did not regret their decision to stop studying.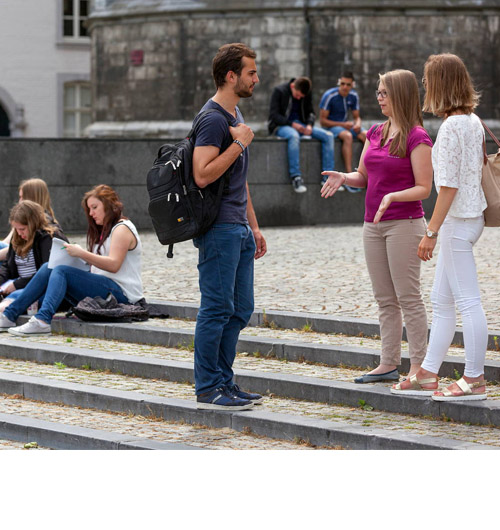 The full fact sheets can be downloaded here:
Also read
Last week, we were informed of the appointment of our first ever Maastricht University alumnus to become CEO of a publicly traded company listed on the New York Stock Exchange. On 15 November, Robbert Rietbroek was announced as CEO of Primo Water Corporation as of the start of 2024. This Tampa...

Many governments offer financial support to unemployed job seekers with the aim of increasing their willingness to look for work outside their local labor market. Research by Maastricht University shows that this sometimes does more harm than good

We are delighted to announce that the MBA programmes of Maastricht University School of Business and Economics' executive branches, MSM and UMIO, have been named among the top three sustainable business MBA programmes worldwide by Corporate Knights, a leading sustainable business magazine.