Research grant for Monica Claes and Maarten Stremler
The aim of this fund is to promote research that relates to the work and ideas of Johan Rudolf Thorbecke (1798-1872), statesman and founder of Dutch parliamentary democracy.
Public power is nowadays exercised not only by the state, but increasingly also by international and supranational actors such as the European Union and private actors like BigTech. This development means that constitutional law, traditionally understood as staatsrecht (state law), is undergoing fundamental changes, but to the mainstream study of Dutch state law these changes remain largely invisible.
The study of state law should therefore be transformed into a broader field of constitutional scholarship. This research project makes a start and applies this new approach by investigating what the rise of new forms of public power should mean for Dutch constitutional law and scholarship.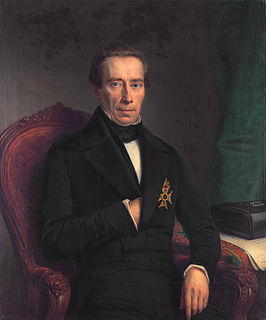 The research project 'From the study of state law to constitutional scholarship' will be carried out by Maarten Stremler under supervision of Monica Claes and will run from 2022 to 2026.
Also read
Last week, we were informed of the appointment of our first ever Maastricht University alumnus to become CEO of a publicly traded company listed on the New York Stock Exchange. On 15 November, Robbert Rietbroek was announced as CEO of Primo Water Corporation as of the start of 2024. This Tampa...

Symptoms of gluten sensitivity are partly to do with people's expectations, if celiac disease and wheat allergy have been excluded as causes. Recent research at the universities of Maastricht and Leeds shows that the expectation that gluten causes gastrointestinal complaints plays a crucial role in...

Reusing waste as a source for new materials appears to be an effective way to reduce the use of fossil-based sources in the production of materials such as plastic. However, how do you do this on a large industrial scale? In late November, Maastricht University and its partners TNO and Brightlands...