From law to film
In 1999, Hanneke van der Tas was one of the first students to graduate from UM's brand new European Law School. She went on to earn a postgraduate degree from Harvard Law School. She passed both the New York Bar and the Paris Bar, seemingly destined for a career as a lawyer or judge. Then her life took a very different turn.
As the daughter of a diplomat, Van der Tas travelled all over the world. She was born in Mexico and grew up in the Syria, Germany, France, the US, the UK and the Netherlands. She was living in Germany, where she had been from age 10 to 16, when her Dutch father returned to his home country. "I loved Germany, had a wonderful life there," she says. "Moving to The Hague was a culture shock, as it often is for diplomats' children. The parent is going home, but the child is leaving everything it loves behind."
Amazing experience at UM
"Studying at Maastricht University was partly a reflection of my pain at that moment. I wanted to be as close to Germany as I could. Of course, I was also motivated by this brand-new European Law School that would be taught in English, my mother tongue, from the third year onwards. The programme was also a reflection of my past, teaching comparative law between four countries: the Netherlands, Germany, Britain and France. European Law is about breaking down borders, which is important to me.
"What most appealed was studying in small groups. And I made the right choice: I received an amazing education at the European Law School. What I took away from it was the brilliance and genius of the inspiring and extremely helpful professors. For me there was no doubt that UM was the best university. Having high-level discussions with just ten students and the professor was an amazing, luxurious and very personal experience. After Maastricht, thanks to the various professors who thought I had it in me, I went to Harvard. And you know what? Getting into Harvard is difficult, but on an intellectual and educational level, UM was in no way less than what I experienced there."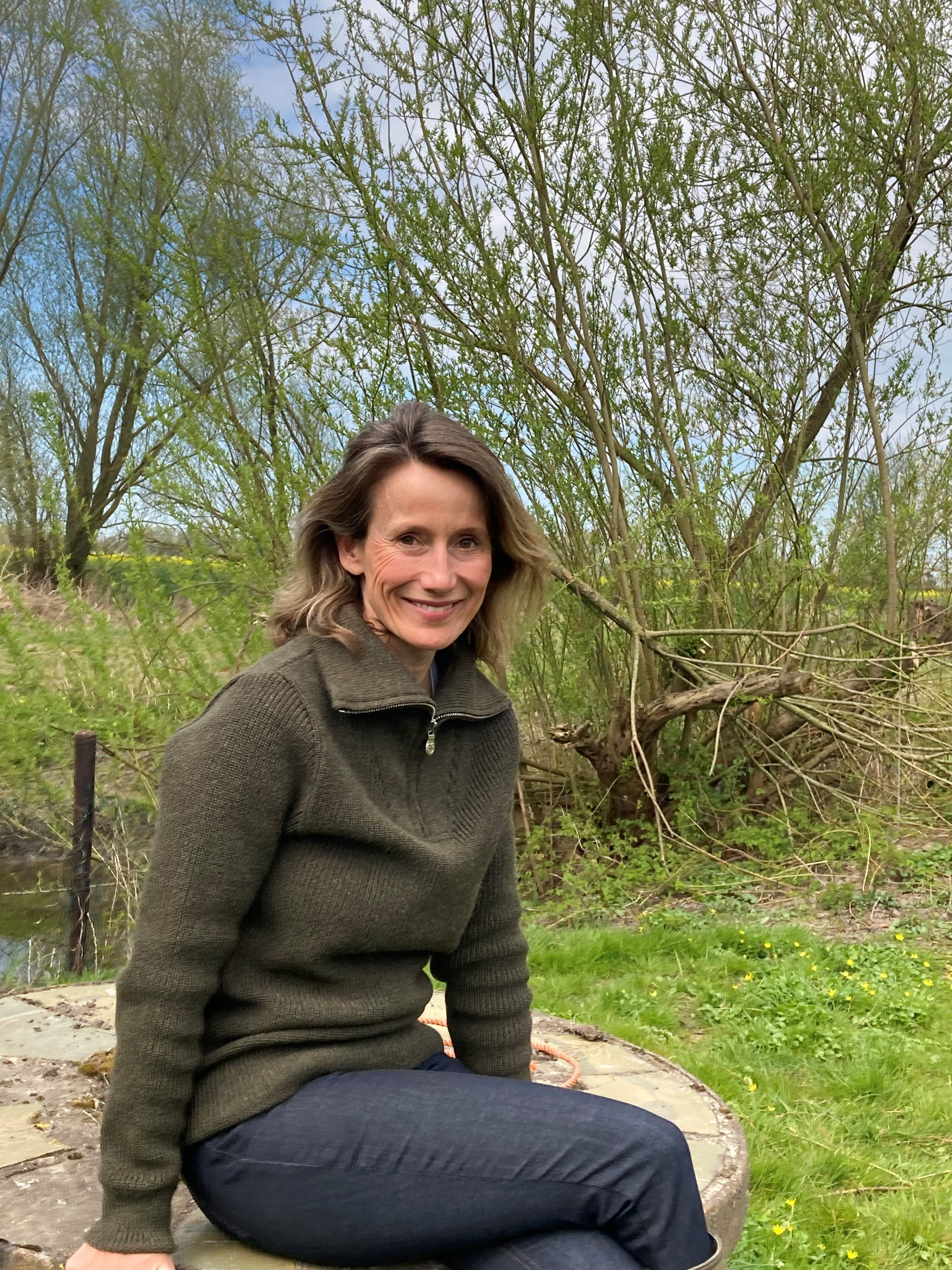 Hanneke van der Tas attended the European Law School at Maastricht University and earned an LLM from Harvard Law School. She owns her own film production company in Berlin: Vandertastic*
Lighthouse experience
While at Harvard, Van der Tas realised she wanted to do something different. "At that time in Europe, when you chose a study programme at 18, you were meant to stay on that track. The United States changed my perspective, because there you find 360 degrees of opportunities available, a lighthouse experience. That was a mind-blowing experience for me: looking around and thinking about what I really wanted to do. First, I thought about television. A counsellor at Harvard got me an internship at a TV station. After that, I wanted to apply to production companies in Hollywood, but that turned out to be impossible because I had accepted a Fulbright scholarship to go to Harvard. They pay for your plane ticket, but oblige you to leave the country within one year of graduation. So I had to go."
Choosing film production
Van der Tas returned to Europe and fell into a deep hole. "I had no idea what to do with my life. Friends and family thought I was spoiled and should get my act together. It took me a couple of years to find out what I wanted. I moved to France, lived in Nice for a few years, did odd jobs. I was in such doubt that I took the bar exam in New York and Paris and was admitted to both. I started applying to film-production companies in Paris, but they said: you studied law, so apply to law firms. But this girl really didn't want to work at a law firm.
"I finally took the leap and did a German-French one-year master class in film production. Then I set up my own production company in Berlin. It took me ten years to undo the legal formatting of my brain. I was dealing with creative writers, but I had the sharp tongue of a lawyer and would lash out at these poor creatives and burn them to the ground. It took me a while to understand that it wasn't a courtroom and I was dealing with a totally different process."
I finally took the leap and did a German-French one-year master class in film production. Then I set up my own production company in Berlin.  
Hanneke van der Tas
Sea change
Van der Tas produced socially engaged arthouse films that were mostly shown on the European culture channel ARTE. In 2016, after an intensive decade of film production and hard work, she took a sabbatical. "I spent a year sailing to the Caribbean and back on the classic yacht Peter von Seestermühe, and that one year never really ended. The owner of the boat is now my partner. I've moved to Seestermühe, on the Elbe above Hamburg, where I help him with his yacht business, grow vegetables in our garden, help other production companies, and try to find a way to finance as much free time as I can. I no longer produce films, but I coproduce part time and help other production companies. My French-German-Belgian coproduction All the People I'll Never Be by Davy Chou has just been selected for this year's Cannes Film Festival.
"My advice to current law students: make sure this is what you really want to do. Go directly to where you want to go. And if law is truly for you, congratulations—because it's an invigorating, mind-enhancing profession."
Text: Margot Krijnen
Photography: Hanneke van der Tas
Also read
From lab technician to FHML student to national decision maker: after spending a number of formative years at Maastricht University, Abdifatah Ahmed Mohamed has returned to his native Somalia. There he aims to make a difference as Director of Policy and Planning at the Ministry of Health and Human...