Lessons in democracy and hope from a preternatural optimist
Honorary laureate Michael Ignatieff on freedom and democracy
The rise of conservative nationalism in Hungary has forced the Central European University (CEU) to withdraw to Vienna. However, CEU will continue to spread its message of freedom, democracy and independent thinking. "People are at their best when they're allowed to be free", says CEU rector and president Michael Ignatieff.
A historian by training, Ignatieff has held senior academic posts at the universities of Cambridge, Oxford, Harvard and Toronto. He also made a name for himself as a broadcaster, politician and writer. Above all, he is renowned as an eloquent and outspoken advocate for scientific freedom, liberal values and an open society. Maastricht University will award him an honorary doctorate at its Dies Natalis on 25 January.
Sign of support
Ignatieff sees the award as a clear signal of support for his institution, which is currently at loggerheads with Hungary's right-wing nationalist government led by President Viktor Orbán. "I think Maastricht is saying, 'This is a battle of European dimensions, and the freedoms that one university enjoys ought to be available to other universities.' Every university in Europe ought to be free from the kind of overtly political manipulation and intimidation that we've been subjected to", he says. "I'll accept the doctorate not just in my own name but on behalf of CEU, and it will be very meaningful to everybody here."
Founded by the philanthropist George Soros, a supporter of progressive liberal causes, and imbued with the spirit of Karl Popper's Open Society, CEU has been threatened with closure. As the Hungarian government prevents it from operating as a free, US-accredited institution, the university has been forced to move to Vienna. However, Ignatieff is adamant that CEU should maintain a presence in Hungary, operating as a Hungarian institution and subjected to the regulations imposed by the government on higher education.
Reasons for hope
Populism, nationalism, Brexit, migration – Europe is facing turbulent times. Ironically, CEU is running a public lecture series this year titled 'Reasons for Hope'. "I think there are lots of good reasons for hope", Ignatieff explains. "With the emphasis on reasons. Universities are in the business of teaching students what good reasons are and how to distinguish them from bad ones. Good reasons are always connected to a firm grasp of knowledge. What we need to preserve freedom, to save the climate, to save democratic institutions, is knowledge, and we need to teach citizens how and where to find it. We're living in a world with a huge political battle over what is true and what is false, and universities are at the centre of this battle. Providing good reasons is our mission."
Fostering freedom
His experience as a writer, politician and professor has made him a passionate believer in the importance of freedom – but he is also acutely aware of its vulnerability. As it was put by the thinker Isaiah Berlin, the subject of a biography by Ignatieff, freedom is a 'chilly virtue'.  
"It's also hard to think for yourself, to resist the tide, to not be swept away by the passions and hatred that sweep through all societies. Freedom is a discipline, it's an arduous business, but people are at their best when they're allowed to be free, to speak in their own name and fight for what they think is right. I don't think that times are worse today than they were when I was younger and half the world was dominated by the communist system. We face enormous perils today, but the battle is the same: to defend and enlarge the space for human freedom."
In that sense, Ignatieff remains optimistic even about issues like Brexit, "where you have a great society with a tremendous political tradition agonising about its future on a fundamental question. It's chaotic, but this is what freedom looks like. It's messy, frightening, chilly, uncertain, but I prefer that to tyranny any day of the week."
Eyes lighting up
Ignatieff describes himself as a preternatural optimist. "And I love optimism in others. One thing that keeps you eternally young in a university is that you're in daily contact with young people, who believe that life can be better than it is. And that continually recharges your own optimism."
He would love to spend more time in the classroom. "Of all the things I've ever done in my life, the most exciting and rewarding thing is being a teacher. Classrooms are where universities do their most essential work. There's great work going on in Maastricht classrooms and I'm very sceptical of mass enrolment, online courses. The teaching relationship is very personal and there's nothing more satisfying than that moment when you get it right and a student's eyes light up. It's what you live for."
By: Theo Tamis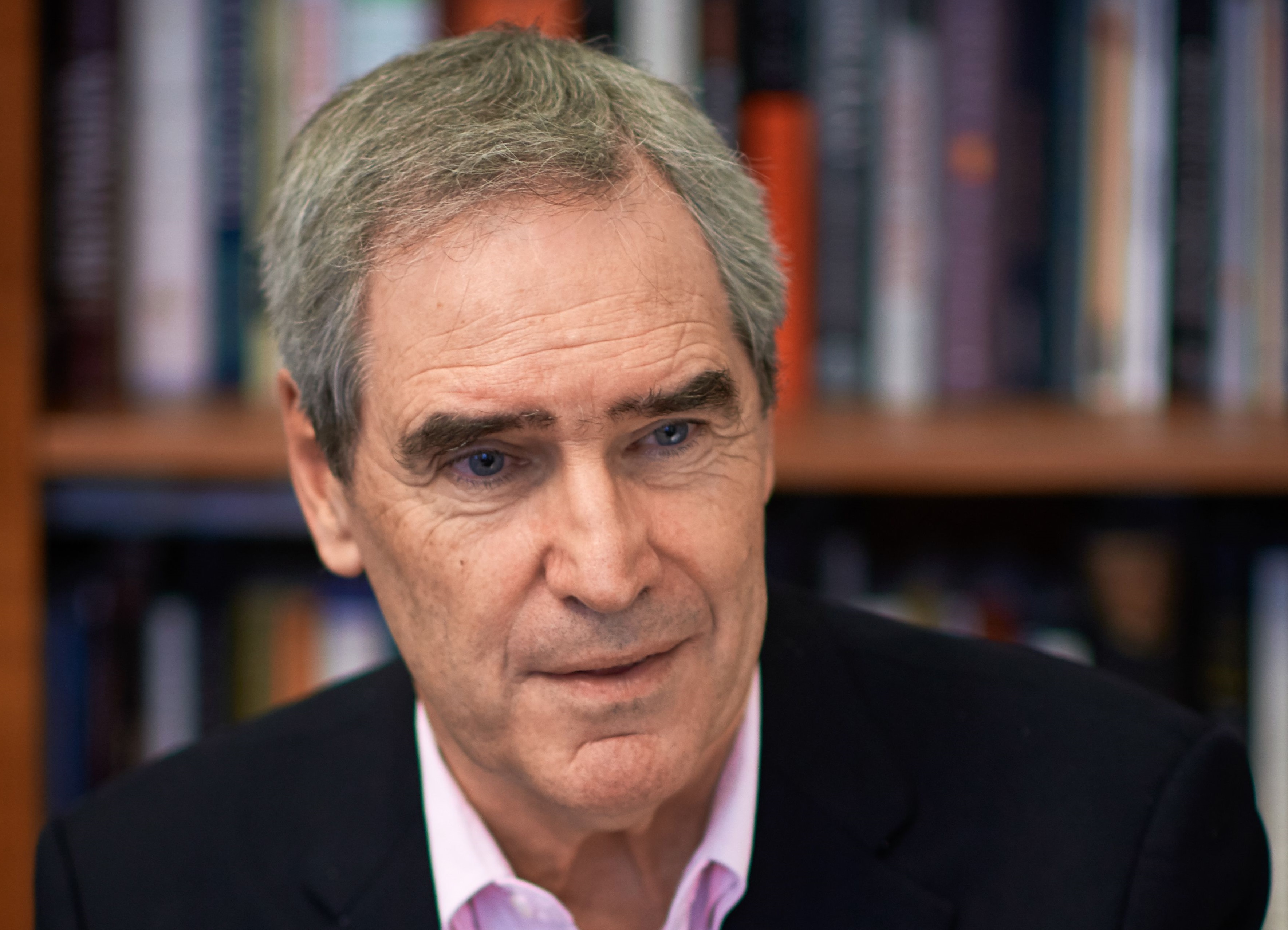 Michael Ignatieff (1947) is a Canadian writer, journalist, academic and influencer avant la lettre. Between 2006 and 2011, he served as an MP in Canada and as leader of the country's Liberal Party. He is currently the rector and president of Central European University.
Michael Ignatieff will receive an honorary doctorate from Maastricht University at the Dies Natalis on 25 January.
He delivered the Schuman lecture at UM in 2018, and will give a lecture titled Open Societies and the Ordinary Virtues on 24 January.
Also read
Symptoms of gluten sensitivity are partly to do with people's expectations, if celiac disease and wheat allergy have been excluded as causes. Recent research at the universities of Maastricht and Leeds shows that the expectation that gluten causes gastrointestinal complaints plays a crucial role in...

Our daily bread is increasingly considered problematic. Gluten sensitivity is a complex phenomenon and while there's nothing wrong with avoiding gluten, it is a serious restriction and not always necessary. Daisy Jonkers and Marlijne de Graaf researched the effect of expecting to consume gluten –...

On Friday 17 November 2023, the ITEM annual conference was held at the county hall in The Hague, focusing on the theme of mobility and infrastructure. The joint finding was that much remains to be done to raise awareness of the necessary priority, to deploy (existing) instruments and the possibility...