H2020 project on the precautionary principle awarded to Ellen Vos and Kristel De Smedt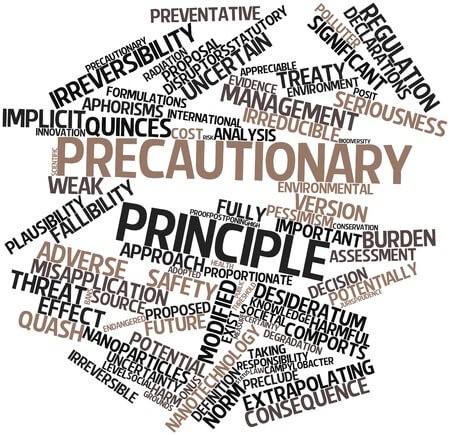 Maastricht University has recently been awarded a large H2020 project on the precautionary principle. The project will take three years, and will start in February 2019. Ellen Vos and Kristel De Smedt will lead the Project Consortium together with colleagues Michael Faure and Marjolein van Asselt, Christine Neuhold and Esther Versluis (CERiM). The Consortium is composed of 11 partners, representing all geographical regions of Europe and brings together academic expertise from three leading academic groups in the field of the precautionary principle (from Maastricht University, University of Bergen, and Humboldt-University Berlin), three major European players in Technology Assessment (Rathenau Institute and the Danish Board of Technology, the Austrian Academy of Sciences) and five leading non-profit research institutes (Dialogik, Ecologic, IASS, ARC-FUND and K&I).
The project entitled REconciling sCience, Innovation and Precaution through the Engagement of Stakeholders (RECIPES) will address the topical question as to how to protect health and safety of persons and the environment whilst promoting innovation. RECIPES will carry out legal research on the precautionary principle and develop case studies on highly debated issues such as glyphosate, endocrine disrupters, GMOs and New Gene-Editing techniques. It will moreover develop a new toolkit for the application of the precautionary principle taking into account the innovation principle. It will involve engagement of stakeholders in all stages of the research. It will moreover develop mechanisms for public involvement in research and innovation. RECIPES will also develop scenarios for the future application of the precautionary principle and co-create new tools and approaches to the precautionary principle to help policymakers and other stakeholders to assess risks and uncertainty and allow decisions to be made on a case-by-case basis, responding to the question how to responsibly decide on precaution and innovation.
Also read
Three new professors were recently appointed, and all three will take up their professorships at our faculty from 1 September next.

We are delighted to announce the launch of our new website. The aim of the new website is to serve as a platform for information about our cross-border activities, providing you an easy way of learning all about our ongoing research projects, areas of expertise, publications, training activities and...

The Netherlands Organisation for Scientific Research (NWO) has awarded a grant under the SGW open competition to a research proposal written by Prof Dr Math Noortmann (Institute for Transnational and Euregional cross border cooperation and Mobility / ITEM) and Prof Dr J.B.M. Koning (UM School of...