Guest lectures in China and Taiwan
Guest lectures in China and Taiwan
While in Beijing teaching Competition Law at the China-EU School of Law (with Caroline Cauffman), Niels Philipsen gave two guest lectures: one at the China University of Political Science and Law (CUPL) and one at the Central University of Finance and Economics (CUFE).
Also in November 2019, Marjan Peeters was invited to give a guest lecture at National Taipei University in Taiwan.
The first guest lecture by Niels Philipsen (on 4 November) was at the CUPL School of Law and Economics, on the topic of economics of private regulation. The audience consisted mainly of students and staff of the L&E programme in Beijing.
The second lecture (on 6 November) took place at the Central University of Finance and Economics (CUFE) and was on a competition law topic. The event was organized by Prof. Tao Wu. The audience consisted of many students, PhD researchers (including METRO fellow Qian Wu) and former CESL students, as well as two distinguished commentators: Zhaoqi Cen (Zhonglun Law Firm) and Qiang Xue (Jones Day).
This is the poster announcing Marjan Peeters' guest lecture on climate change regulation, at National Taipei University in Taiwan.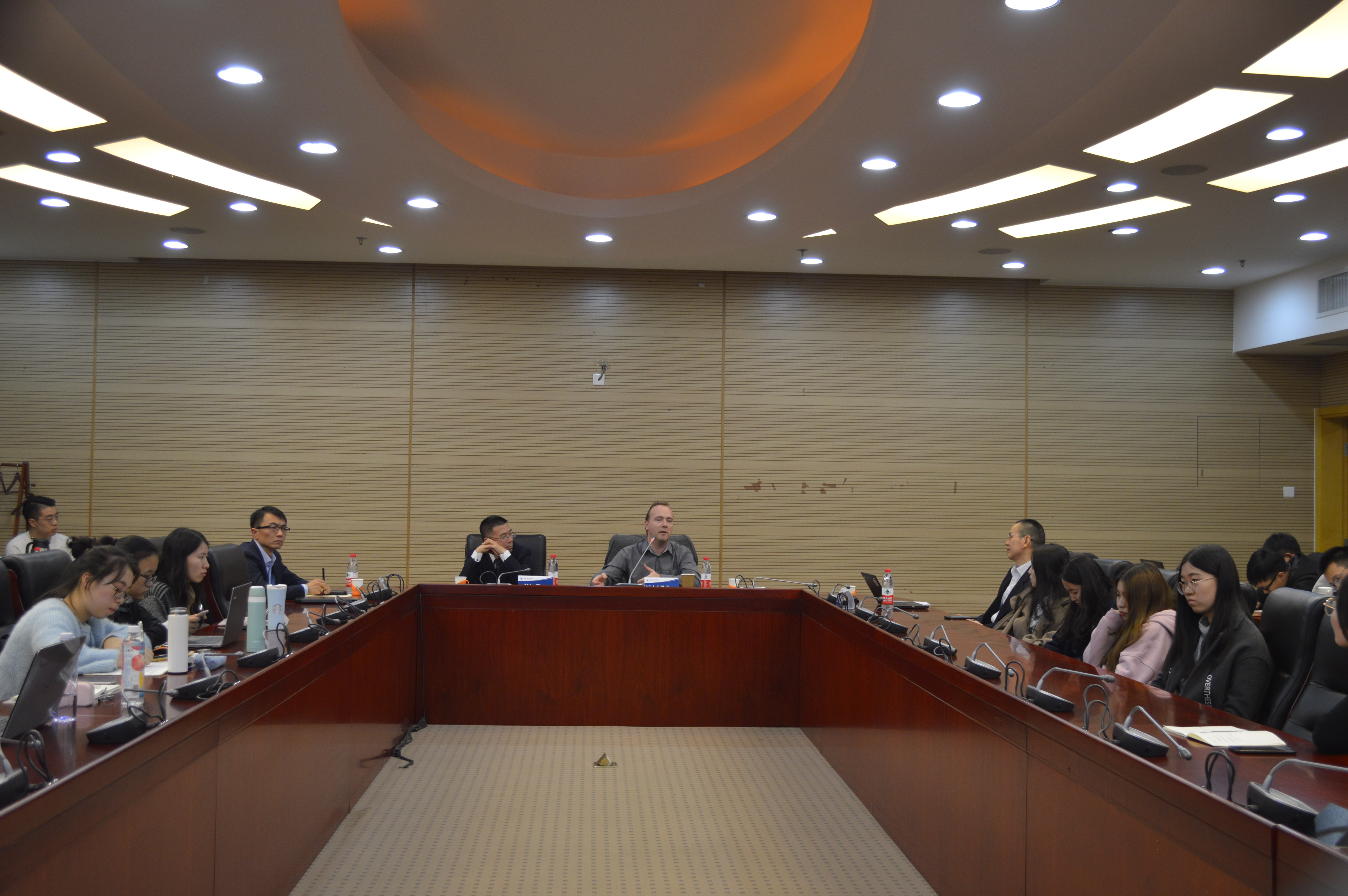 Niels Philipsen lecturing at CUFE, 6 November 2019.
Also read
Lee Bouwman, a vascular surgeon, works as a researcher on the implementation of new techniques in healthcare. As professor by special appointment of Clinical Engineering at the Faculty of Science and Engineering (FSE) and the Zuyderland Medical Centre, he seeks collaboration between engineers and...

In this inaugural lecture, Lars van Vliet addressed the question of how legal proceedings surrounding Nazi looted art should be shaped in a balanced way to ensure a fair trial. 

"Wie als slachtoffer zijn recht zoekt, verdwaalt gemakkelijk in juristerij en een wereld waarin veel onbestraft blijft", aldus Steven van de Put, promovendus aan de universiteit Maastricht. "Dit moet én kan anders. Het kan niet zo zijn dat individuen of groepen van individuen die iets ergs is...