Five SBE academics granted Elinor Ostrom grants
In December 2020, SBE academics Carla Haelermans, Ines Wilms, Julia Kensbock, Katrin Marchand and Sonja Fransen were awarded Elinor Ostrom grants. These grants are sponsored by the Elinor Ostrom Fund and are designed to support female academics in the early stages of their careers.
In this article, we looked into the importance of these types of grants as a way to contribute to a more inclusive environment within academia. We also reached out to the grantees to find out how they will be using their grants and to hear their thoughts on some of the obstacles faced by women in the field of academia. 
Female academics hit harder by the COVID-19 pandemic
The COVID-19 pandemic has affected every aspect of academic and university life, including the working conditions of academics. But studies have shown that not all academics experience the effects of the pandemic equally. According to Prof. Lisa Brüggen, founder of the Elinor Ostrom Fund, 'Research has shown that women are more heavily impacted by the corona crisis than men. Early data show that COVID-19 significantly affects women's publishing, and that women spend more time on pandemic-era childcare and home schooling than men do. This can have a significant influence on women's career trajectories.'
In a timely response to this challenging reality, the Elinor Ostrom Fund selection committee awarded grants to five academics this year as part of the Fund's semi-annual grant programme. Elinor Ostrom was the first woman to ever receive the Nobel Memorial Prize in Economic Sciences; her prize-winning research was based on extensive fieldwork, and it focused on the development of frameworks for effective collective self-governance that resulted in the sustainable use and management of common-pool resources. In the spirit of her legacy, the Elinor Ostrom Fund aims to support female scholars in an effort to increase diversity at Maastricht University's School of Business and Economics (SBE). It fulfills this mission not only through administering grants but also organising regular events to build a strong network of female academics who can support and learn from one another. 
Promoting diversity and inclusivity in academia
As of 2021, women make up only 16% of SBE's full professors despite the fact that over 50% of SBE's PhDs are awarded to women. UM is currently involved in a process of re-evaluating and re-designing the 'recognition and rewards' system so as to promote greater diversity and inclusivity, not just at SBE and across the University, but ultimately throughout the Netherlands. With regard to both comprehensive and focused efforts to transform the culture of academia, SBE dean Peter Møllgaard expressed his vision that 'SBE should be a working environment where all talents can flourish, and where inclusion is a key value; it is therefore particularly important that SBE support female academics at the start of their careers.'
We reached out to the most recent grant winners to learn more about how they will be using the grants, as well as their views regarding how initiatives such as the Elinor Ostrom Fund can help to increase gender equality in academia.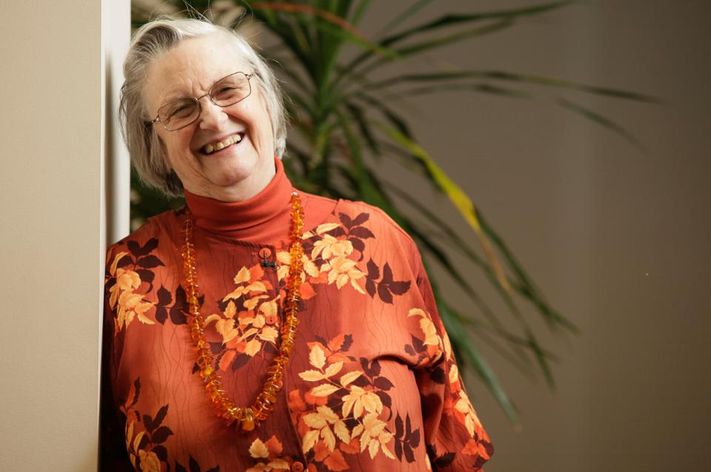 The Elinor Ostrom Fund was created in 2015 by Professor Lisa Brüggen. The goal of the fund is to support female academics at the start of their careers through grants and other activities, as well as to raise awareness around issues related to gender diversity.
Also read
Fossil subsidies undermine climate policy, says Patrick Huntjens and other colleagues in an opinion article.

SBE alumnus Riccardo Notarangelo works as a Project Researcher at the University of Vaasa in Finland. In this article, he shares how his studies and experience at SBE and his love for rugby contributed to him going to where he went and ending up where he is.

Obligation for energy label C for offices seems to have desired effect