Felicitas Biwer winner of the Impact Prize 2023: Study Smart!
Congratulations to Felicitas Biwer for receiving the Impact Award from Maastricht University for her academic work on Study Smart. She received this award during the Opening of the Academic Year 2023-2024 at the Theater aan het Vrijthof. Congratulations to Felicitas and her supervisors Anique de Bruin, Wisnu Wiradhany and Mirjam oude Egbrink!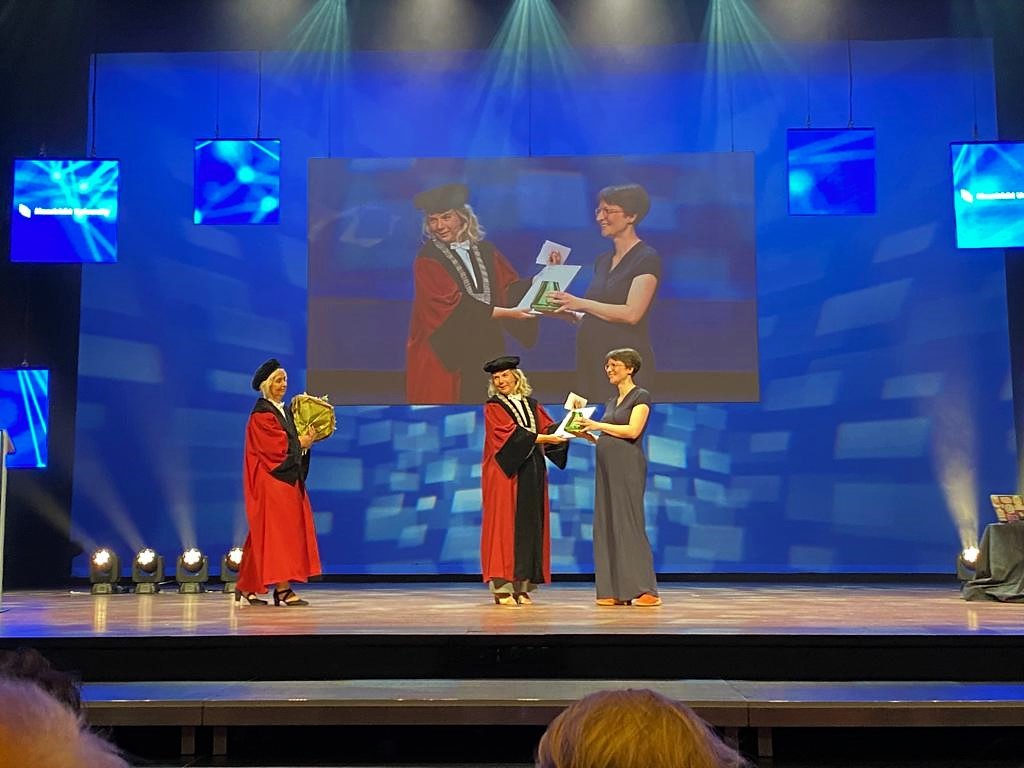 Also read
"Wie als slachtoffer zijn recht zoekt, verdwaalt gemakkelijk in juristerij en een wereld waarin veel onbestraft blijft", aldus Steven van de Put, promovendus aan de universiteit Maastricht. "Dit moet én kan anders. Het kan niet zo zijn dat individuen of groepen van individuen die iets ergs is...

The EU-funded project FullCompensation aims to make the compensation of pain and suffering damages more equitable and efficient. To this end, the project led to the development of a model legislative proposal and guidelines, based on comparative and empirical evidence. These documents are intended...