Faculty of Science and Engineering celebrates the Weekend of Science
On 1 October, the Faculty of Science and Engineering opened its doors to host 'Weekend van de Wetenschap' (English: Weekend of Science). More than 250 people chose to attend FSE's afternoon programme during the national Weekend of Science.
Mathematics lecturer Marieke Musegaas: "I was amazed by the huge energy the kids brought. My demonstration – how to use maths to get the largest piece of vlaai (Limburg pie) – was scheduled 3 times, but I ended up doing 6 or 7 rounds." Next to the vlaai game, attendees could visit ETpathfinder, play games against smart robots, play with giant Tetris blocks and more. The afternoon became a big success thanks to the efforts of over 30 staff members and students.​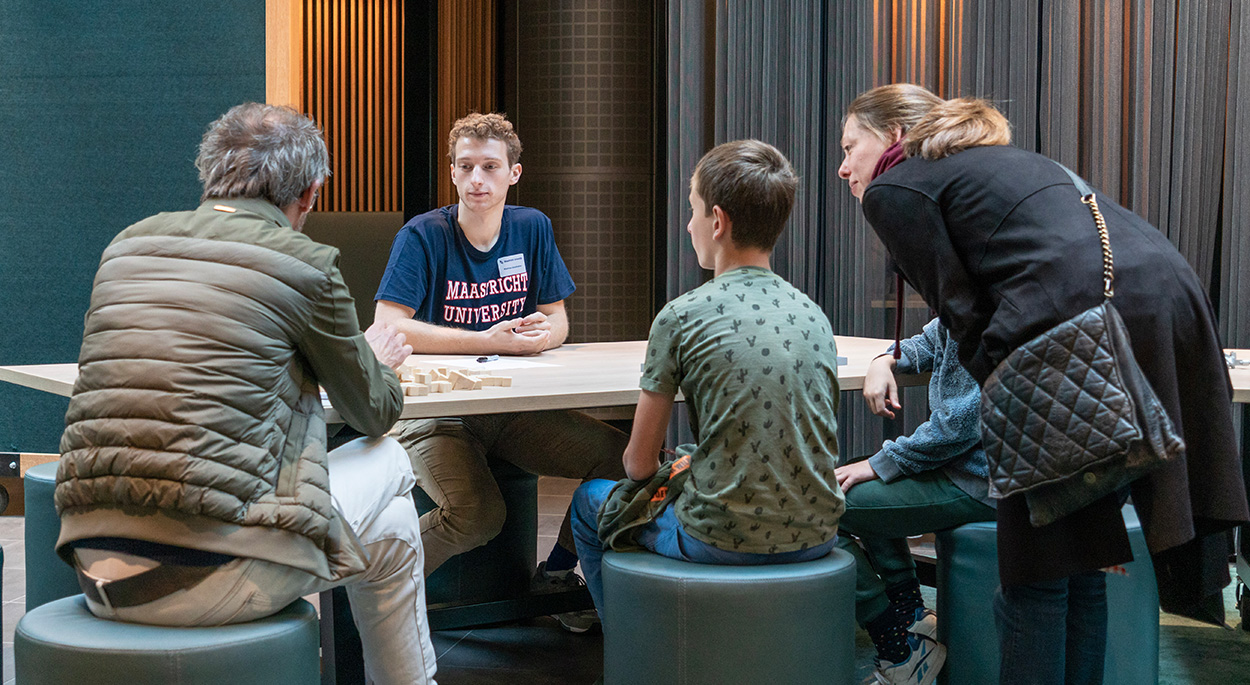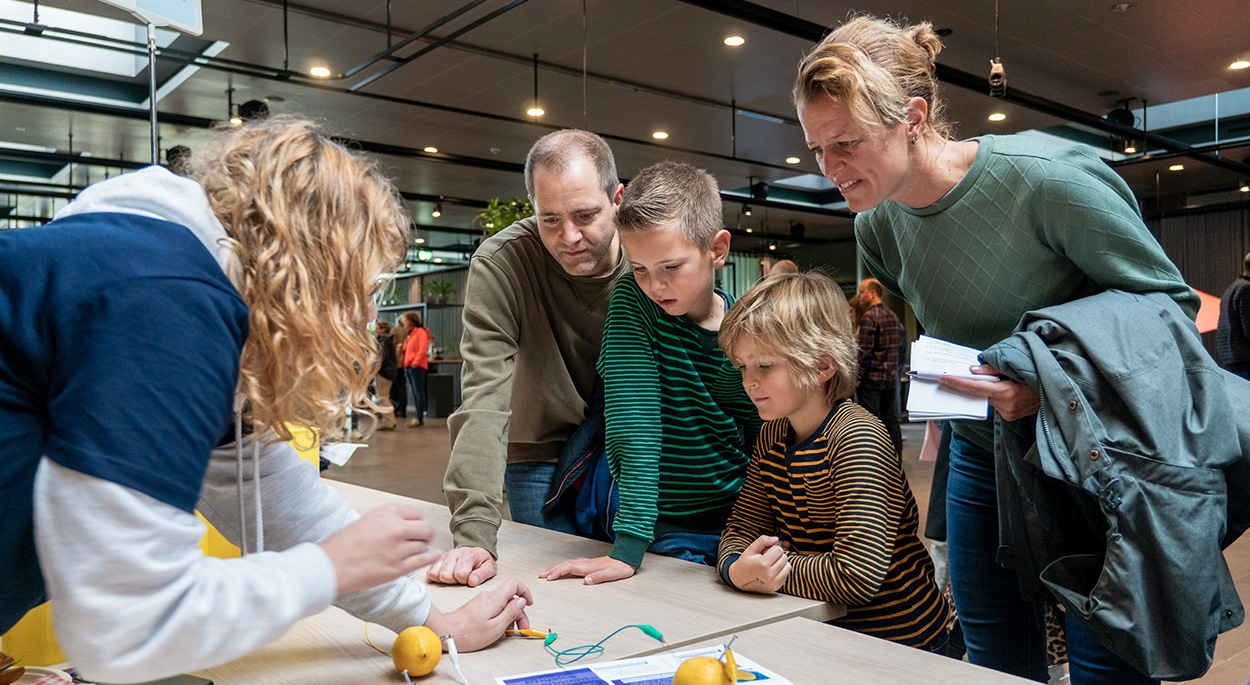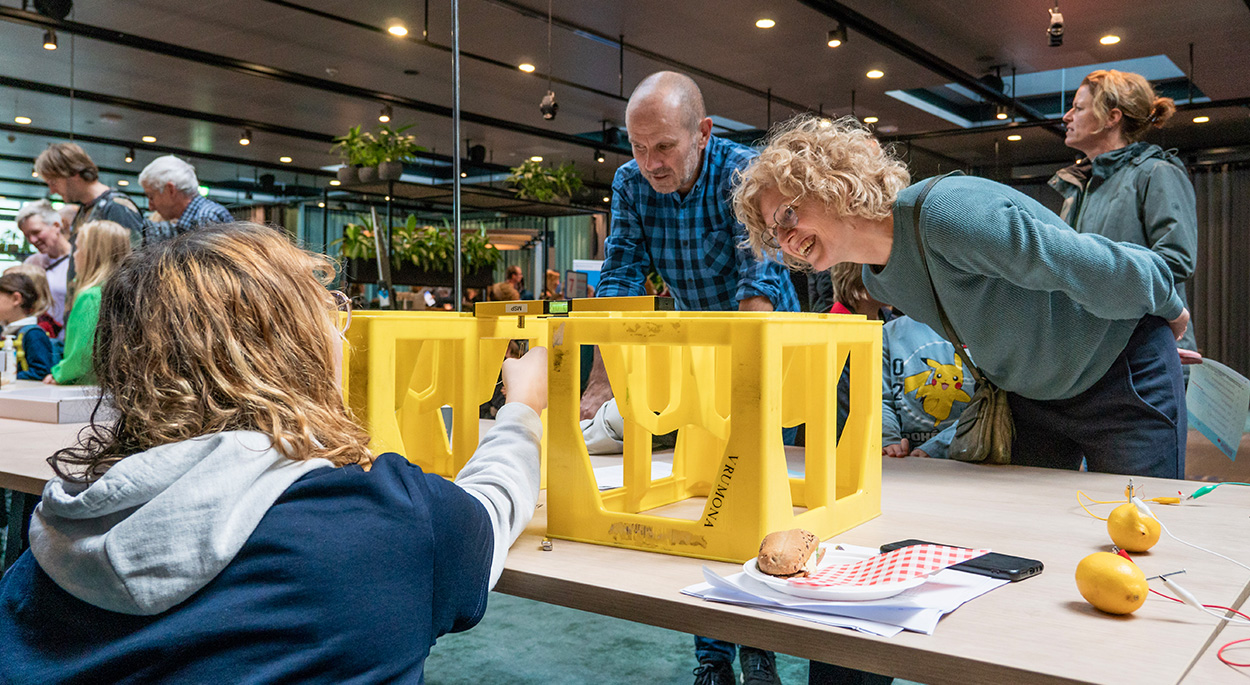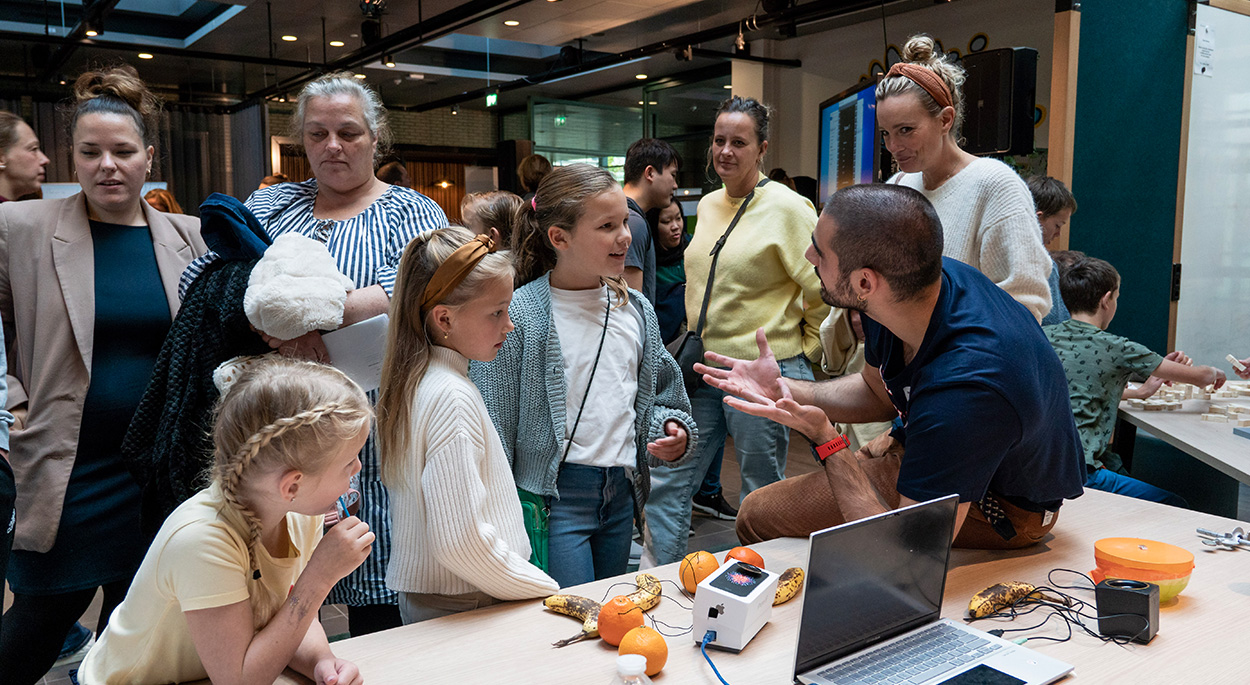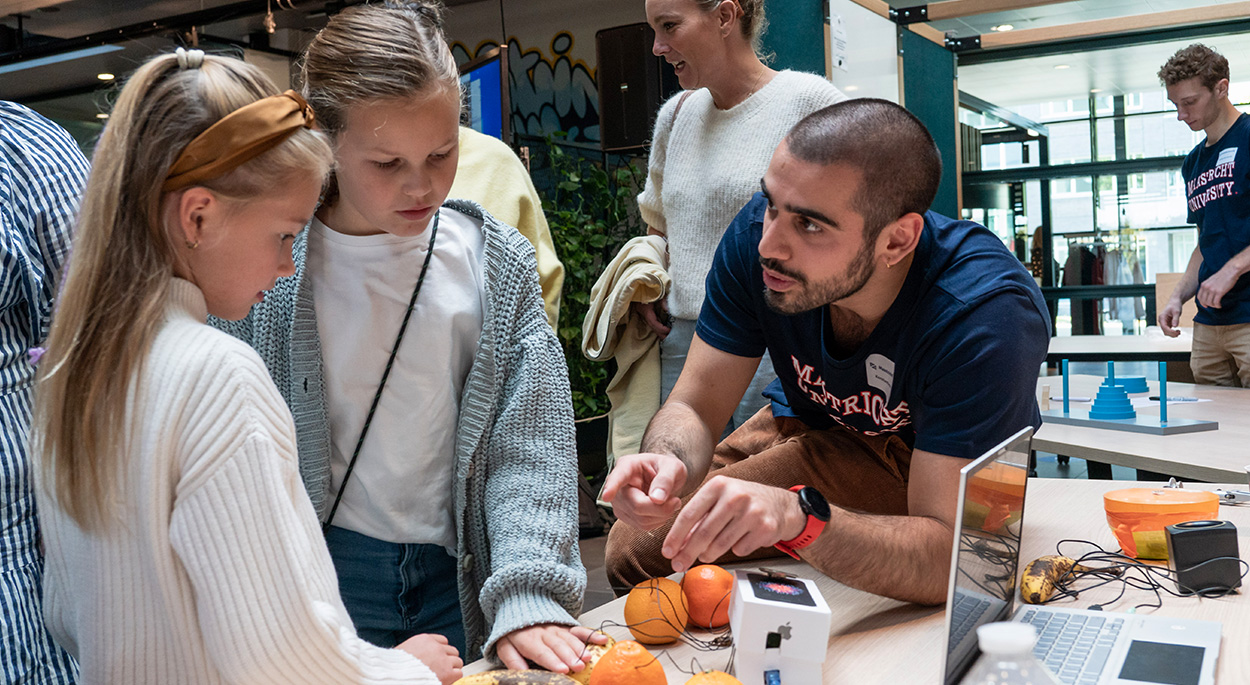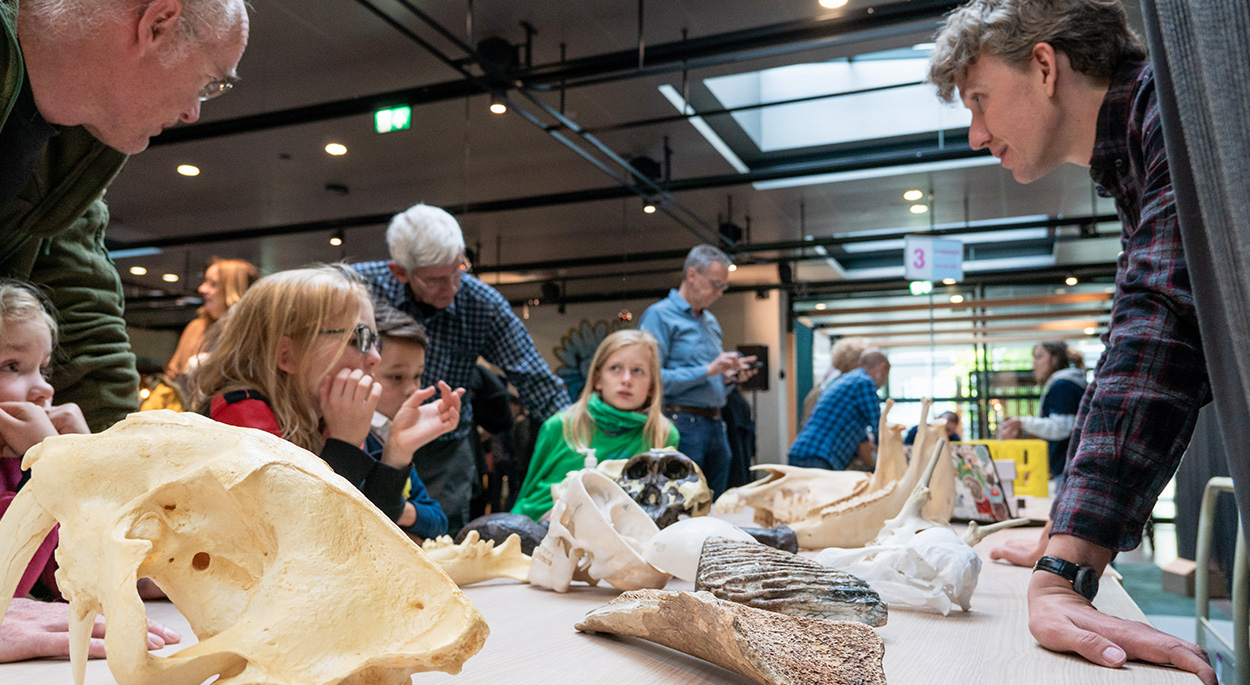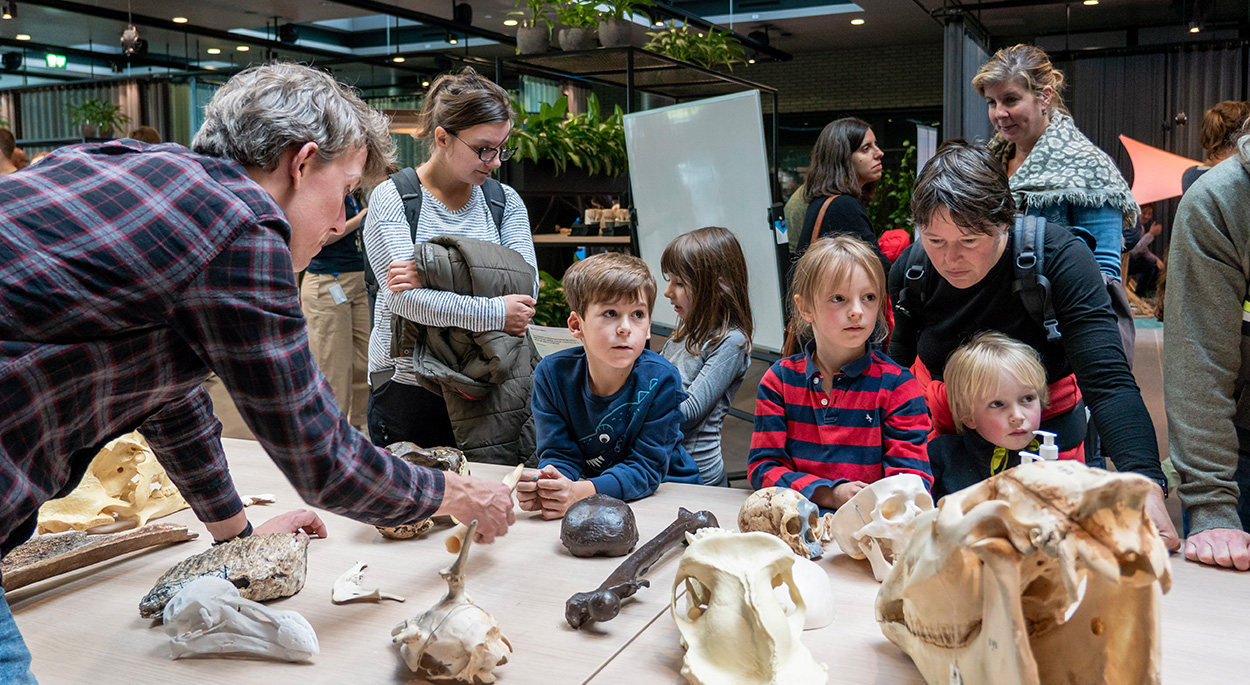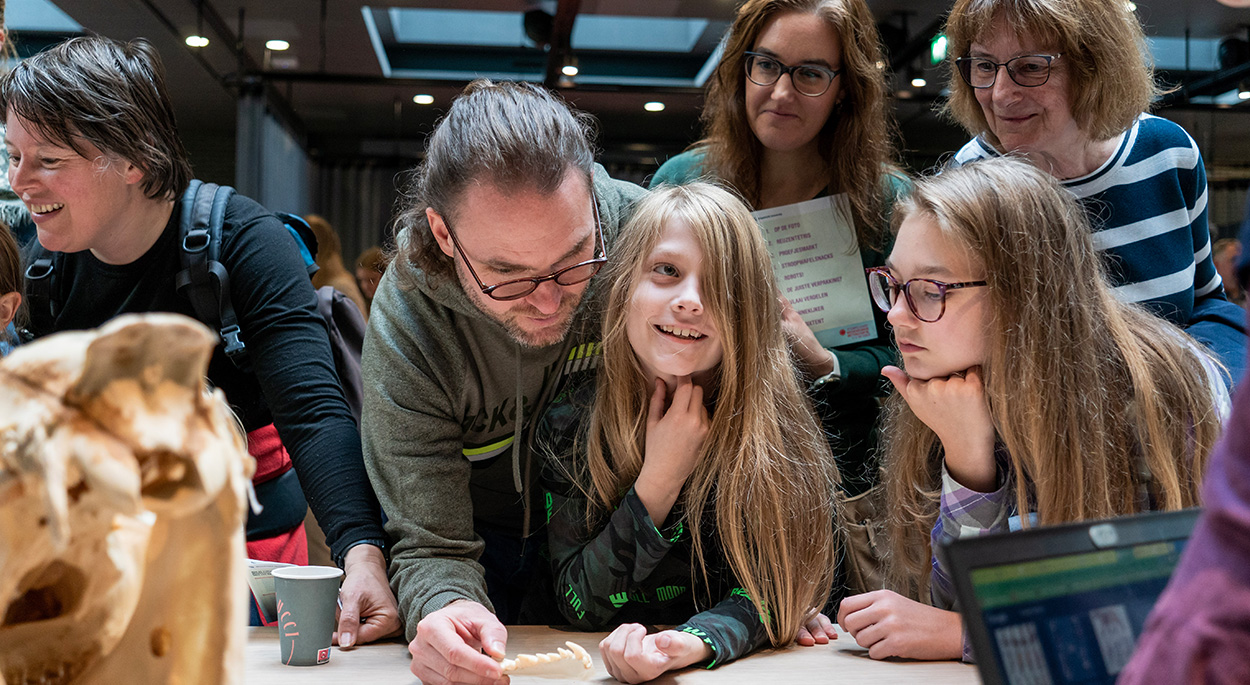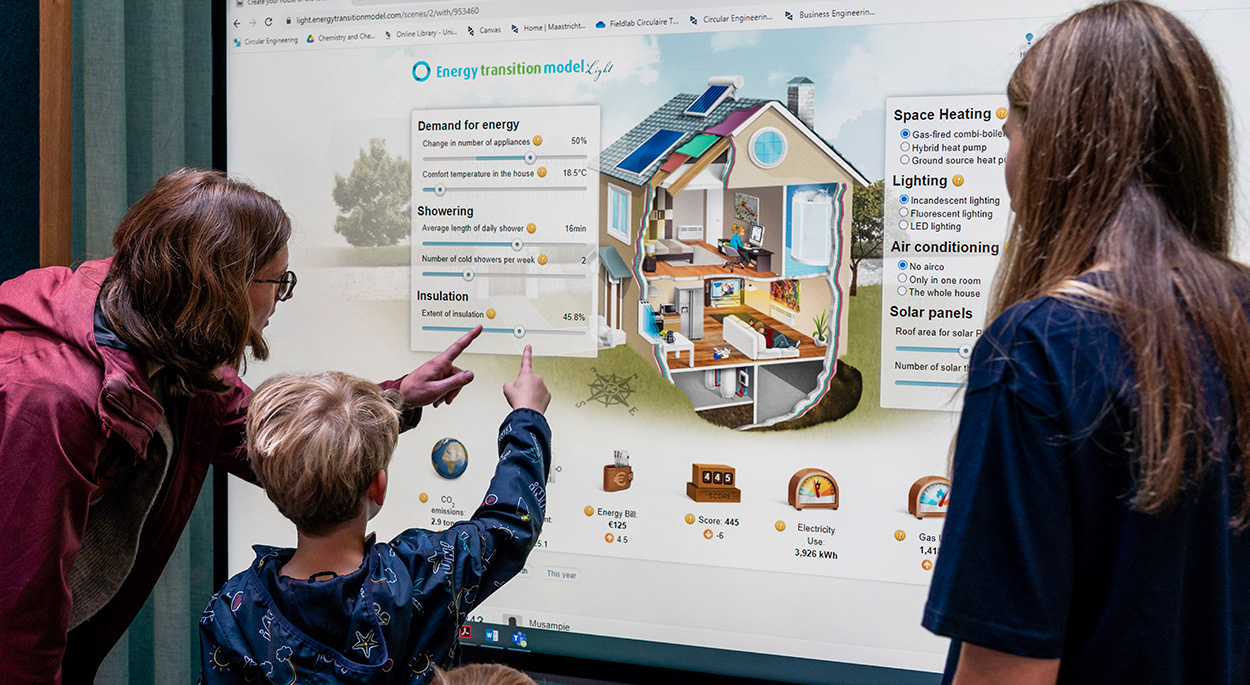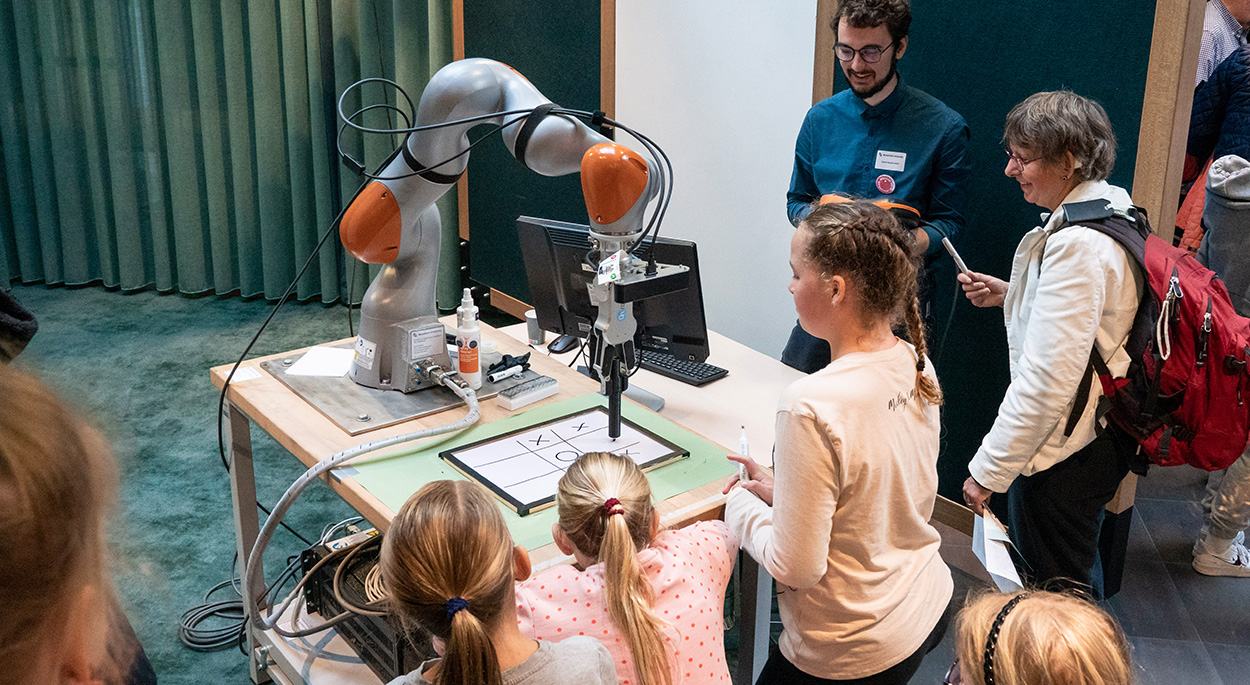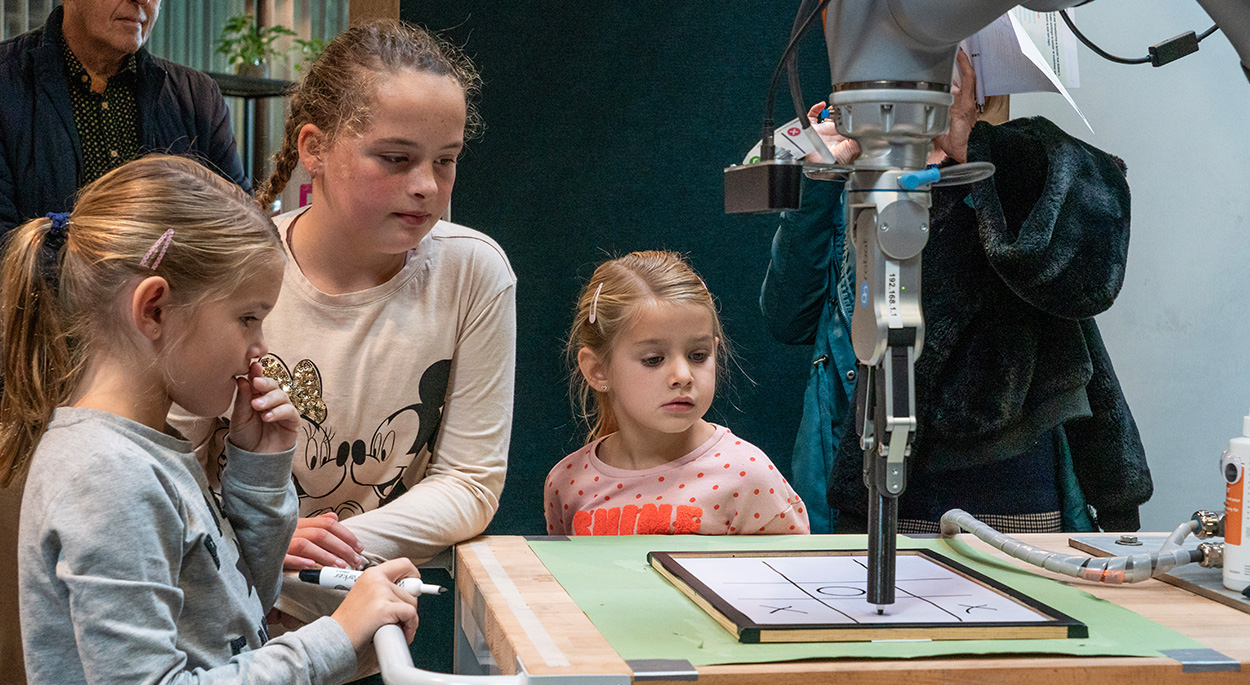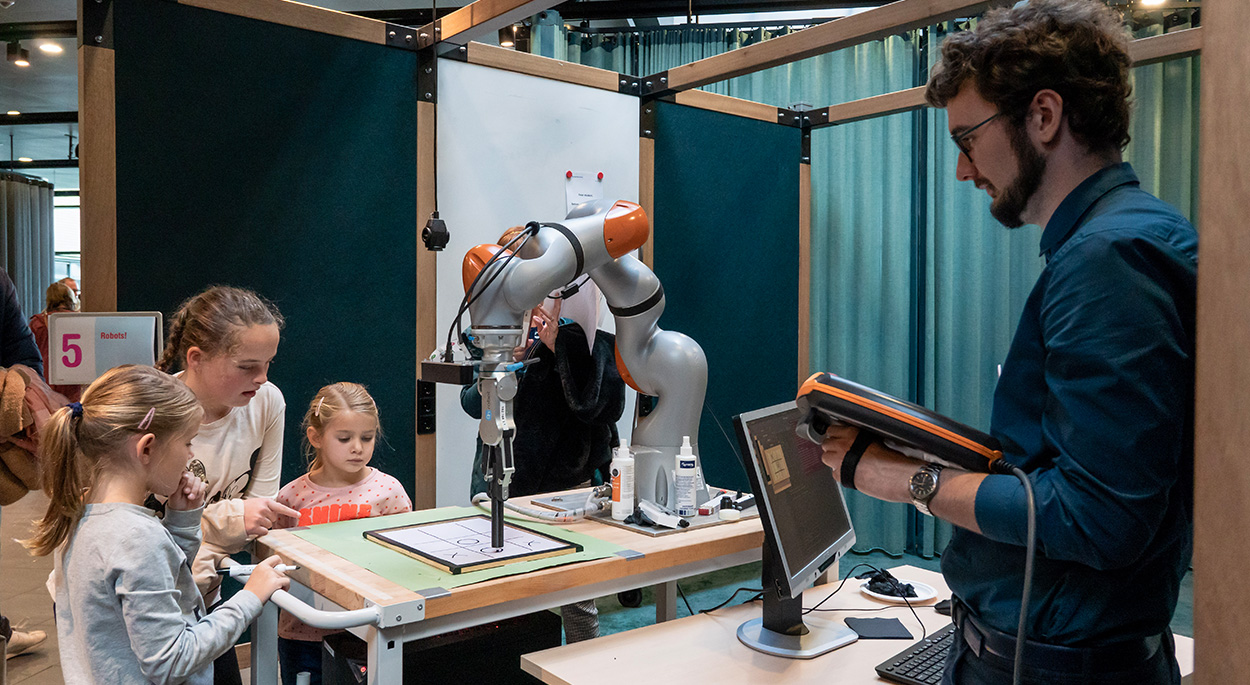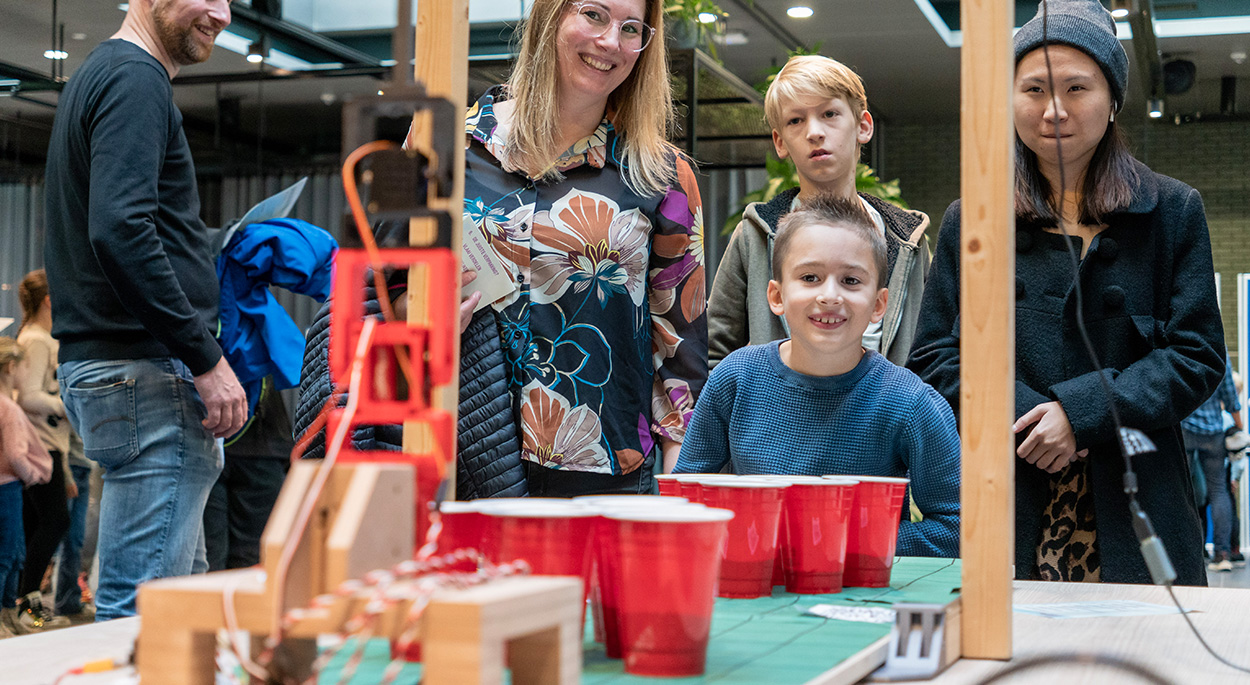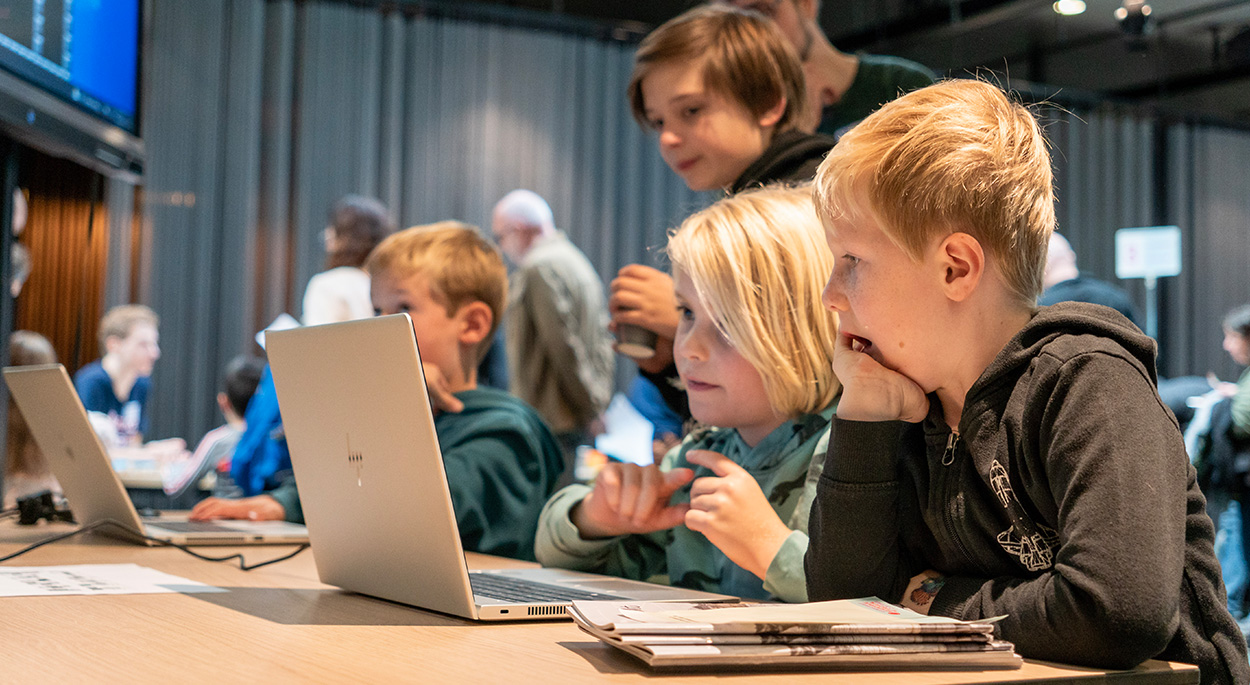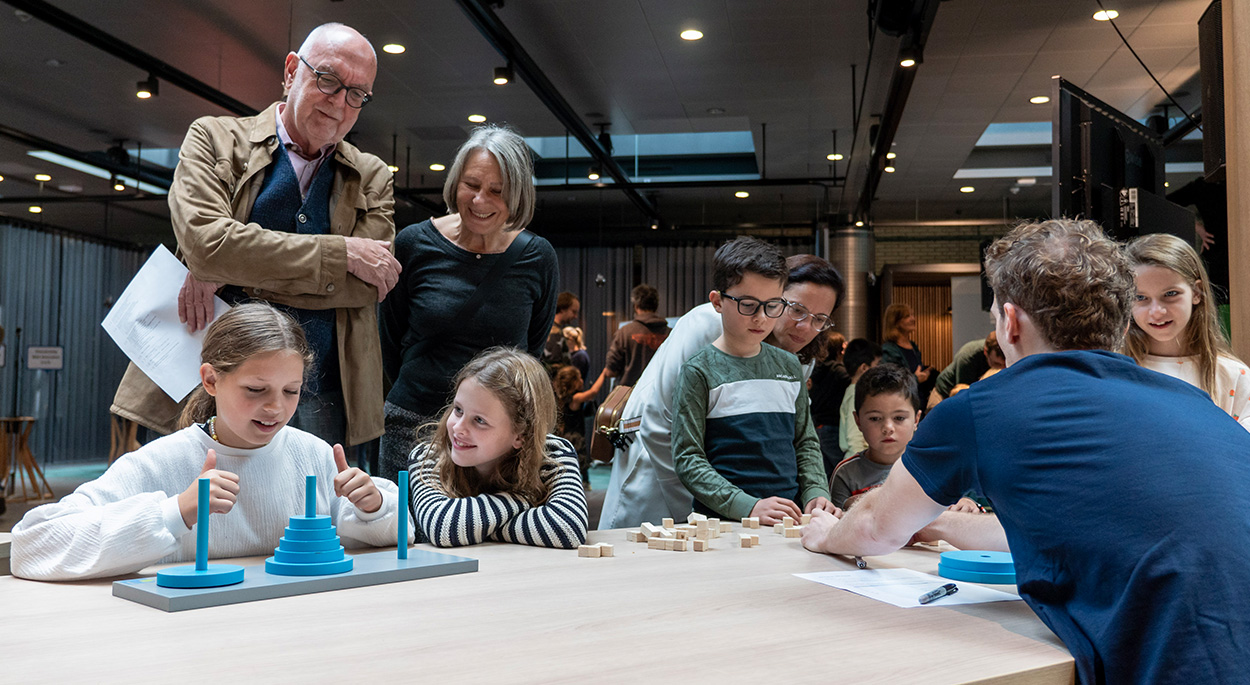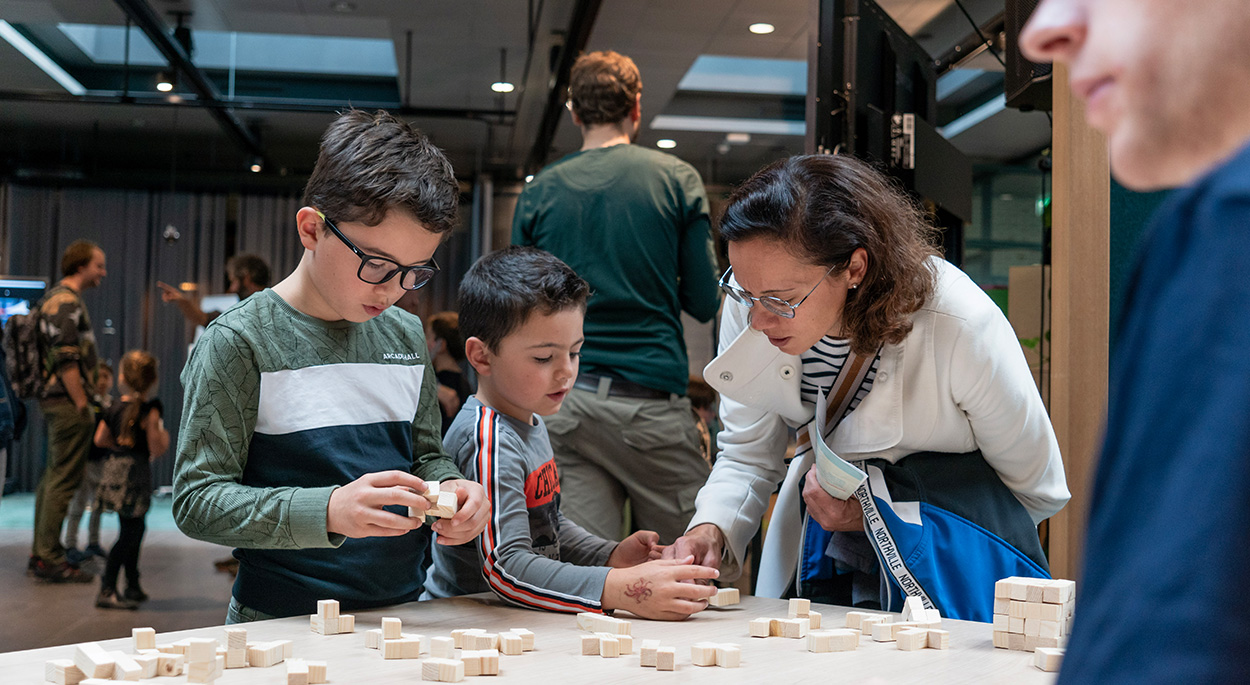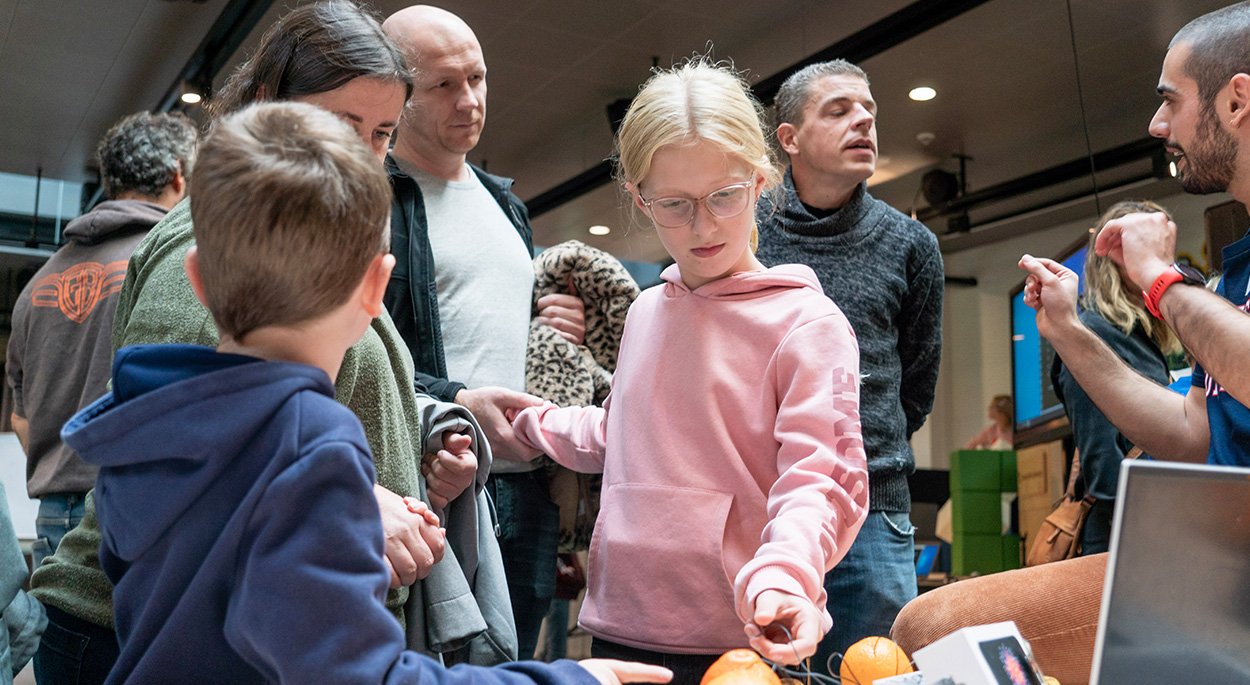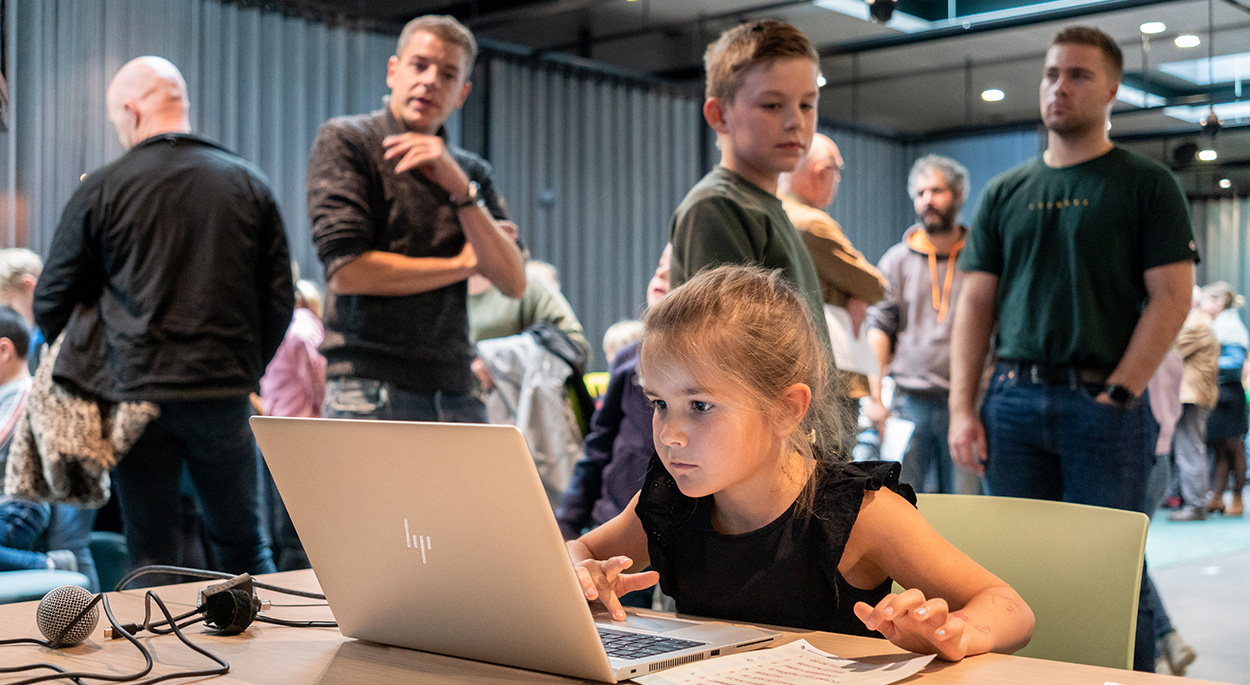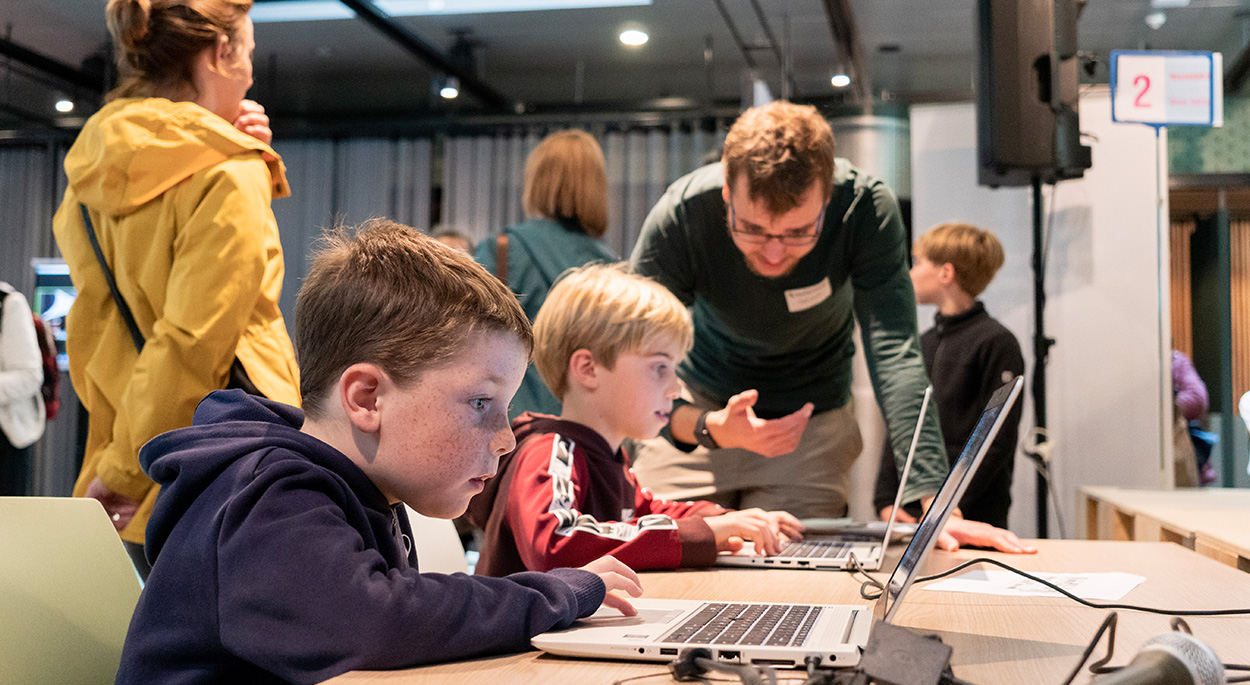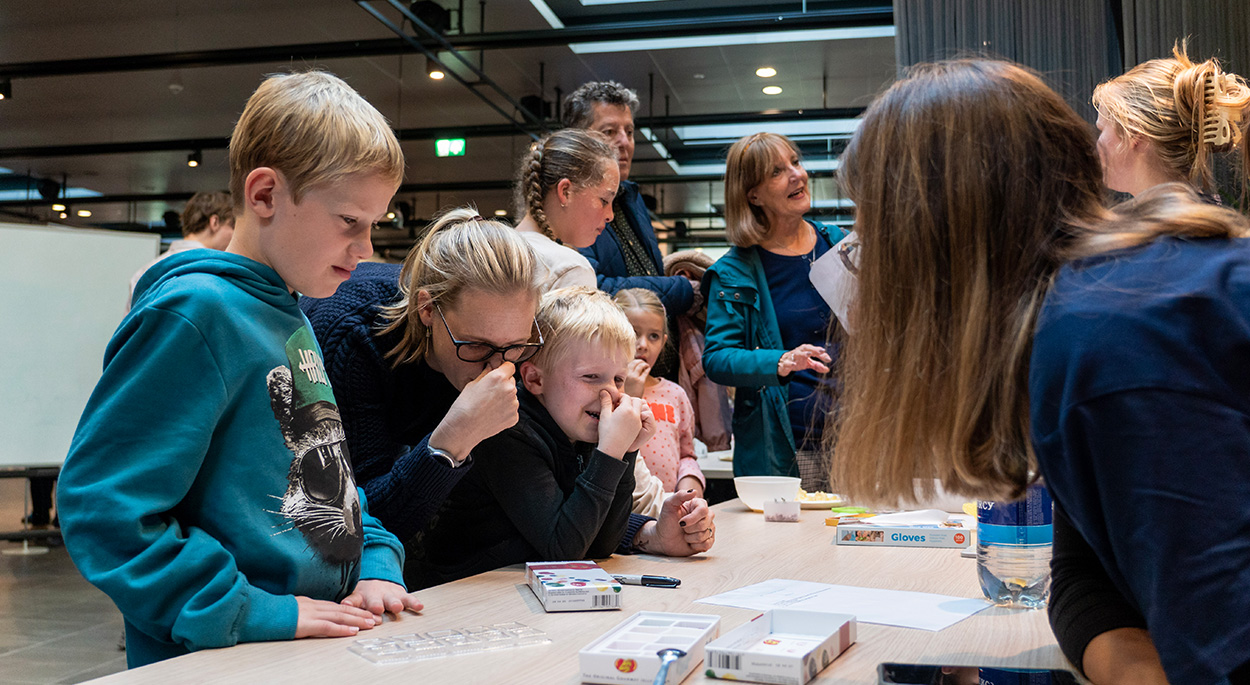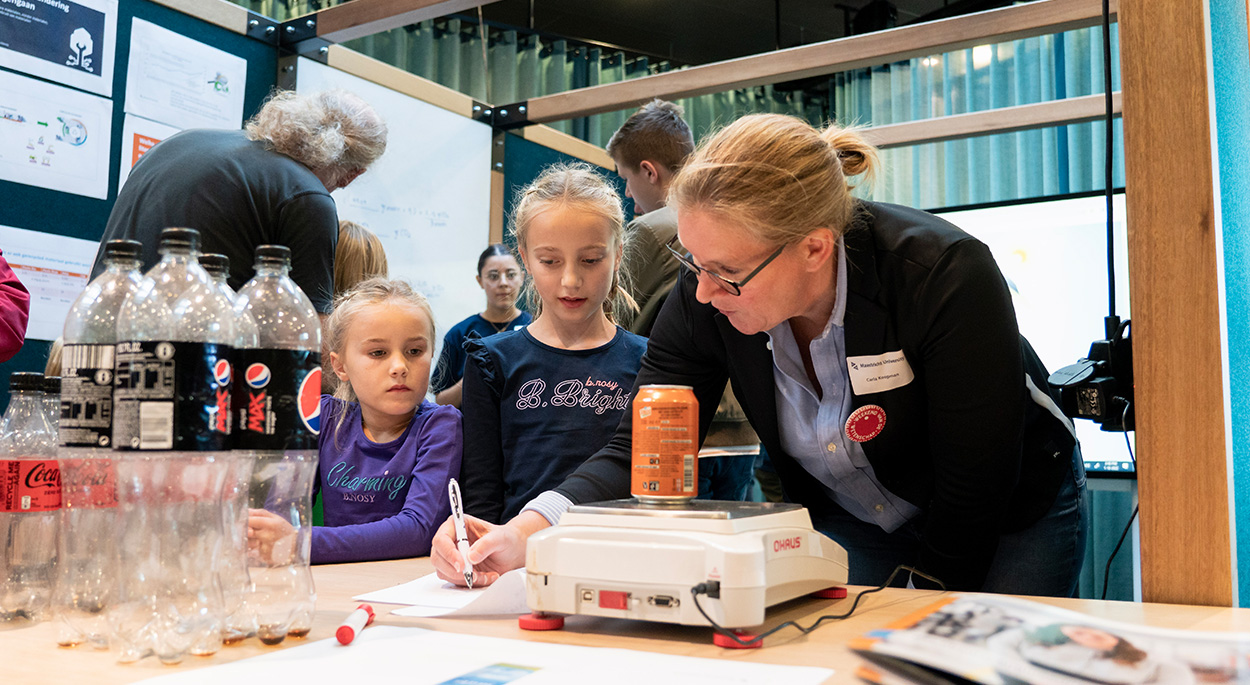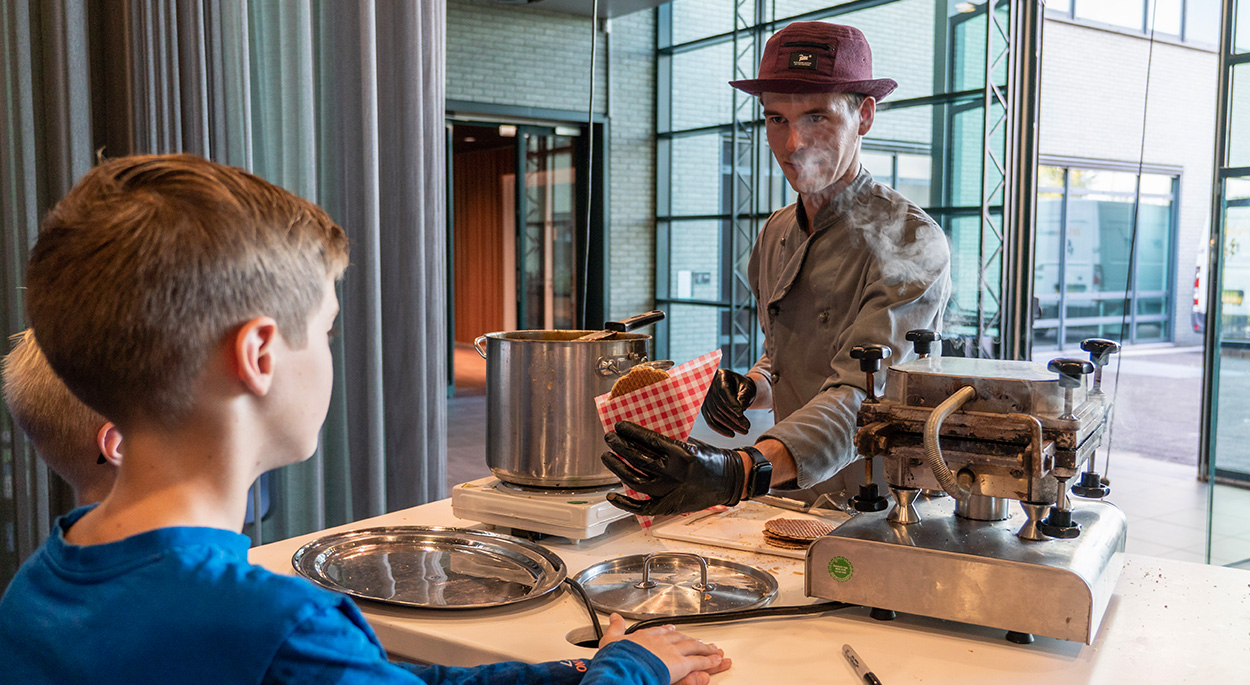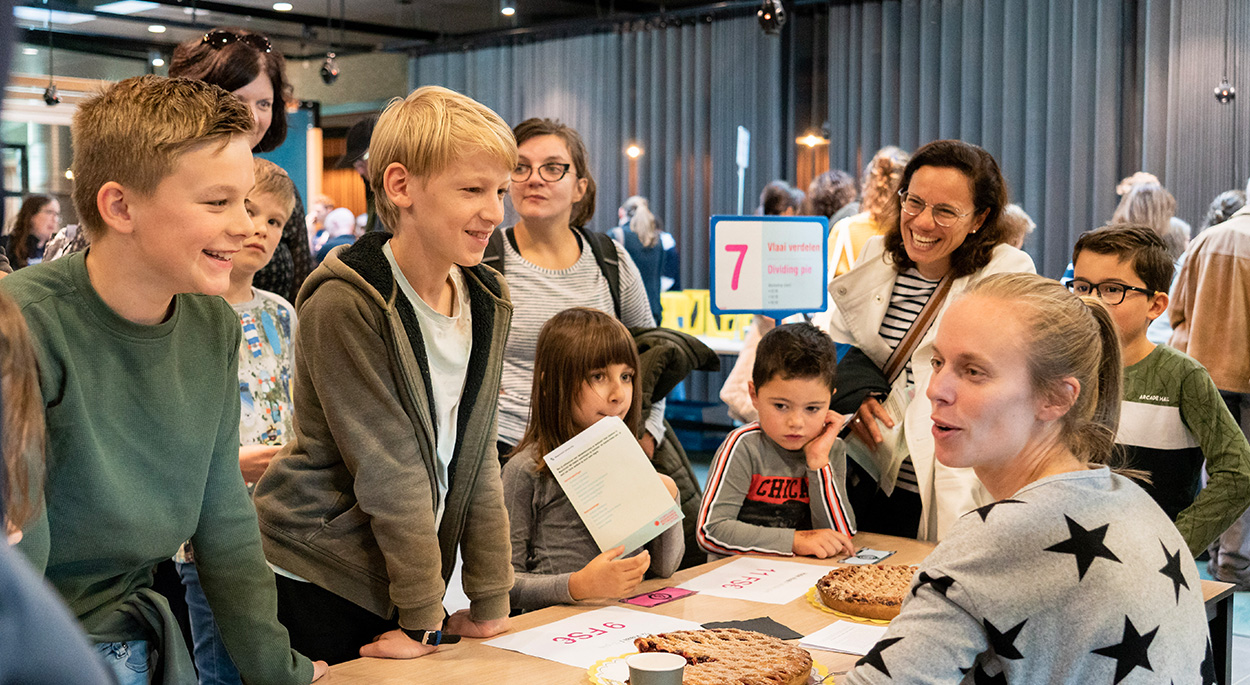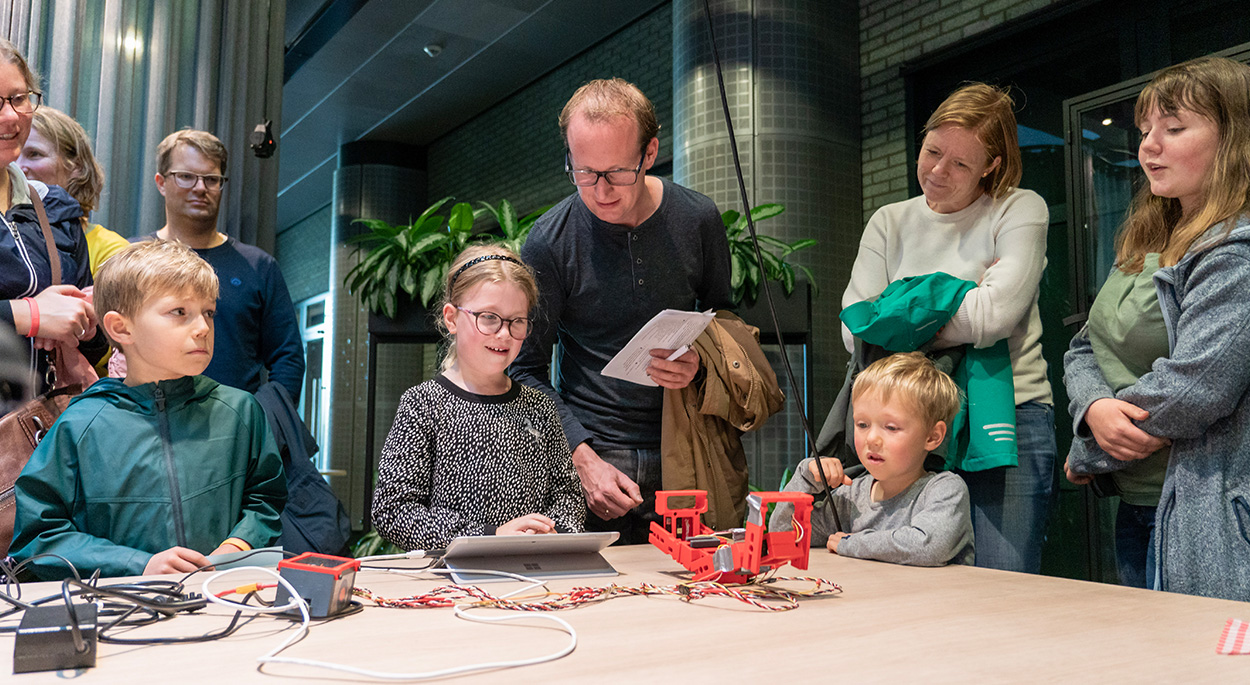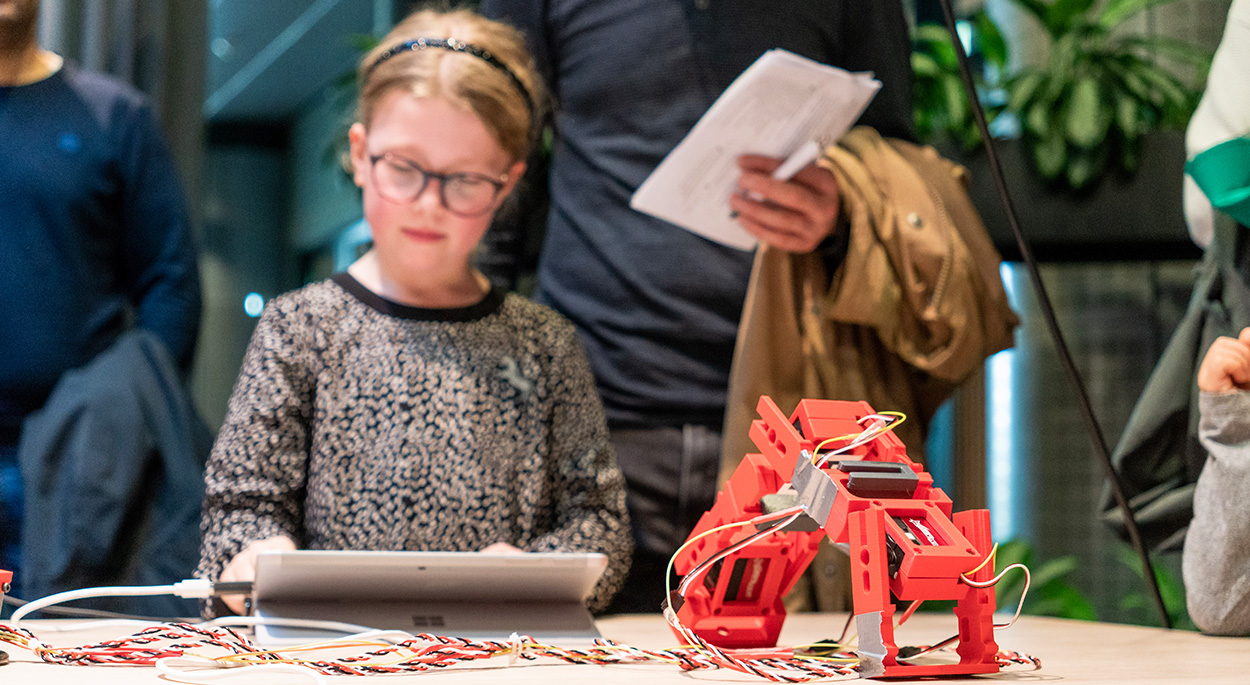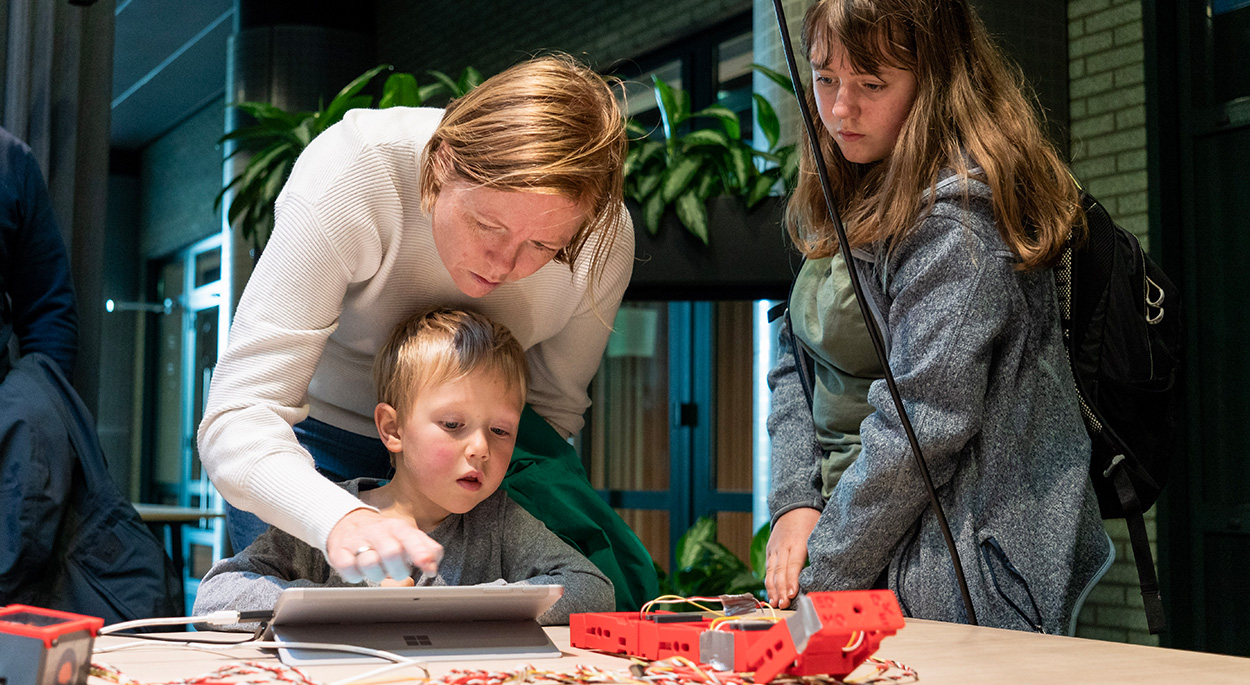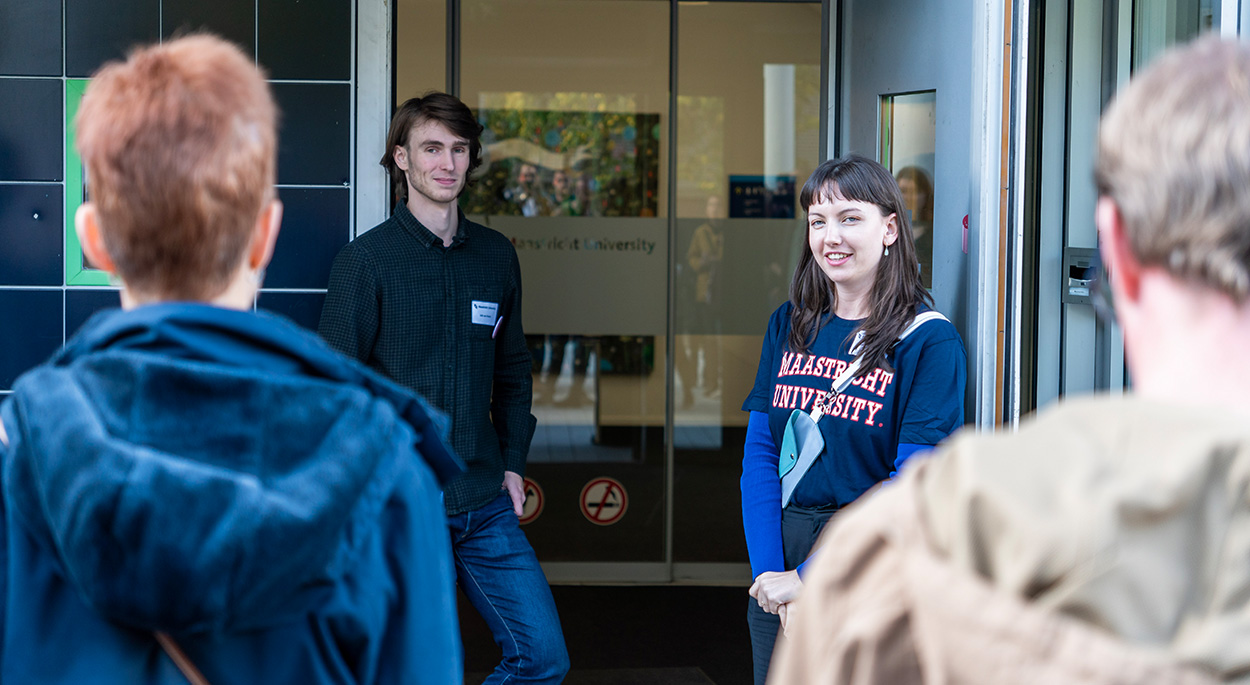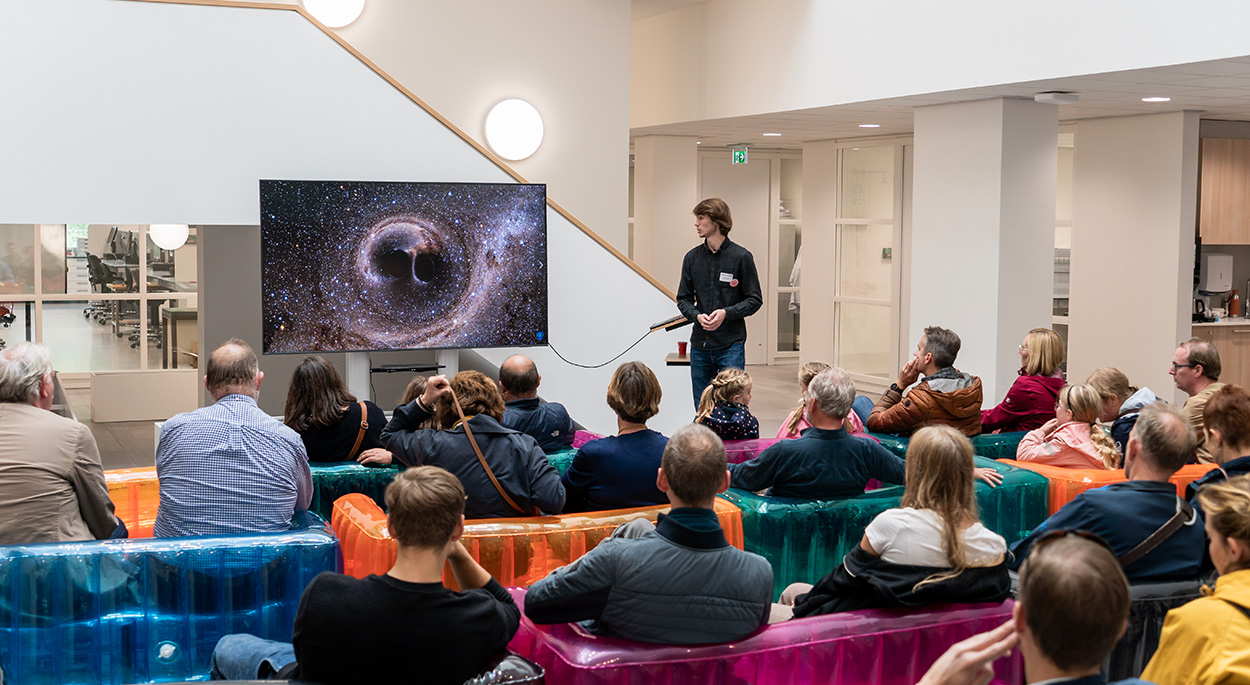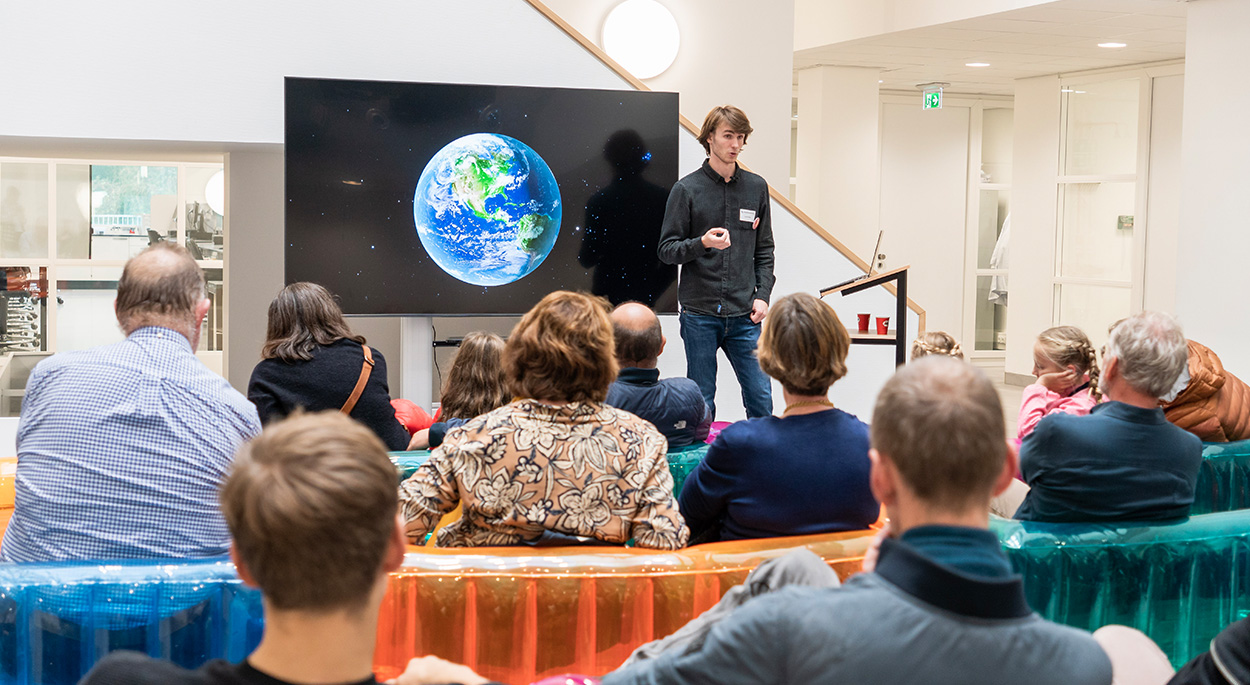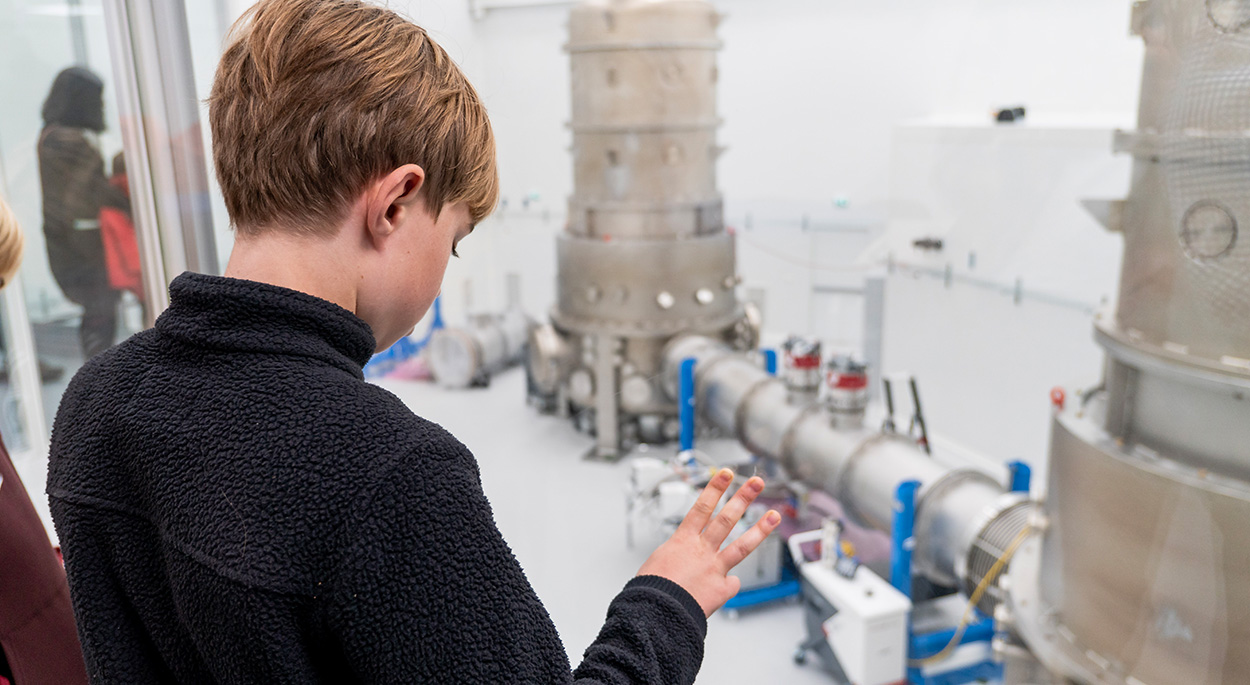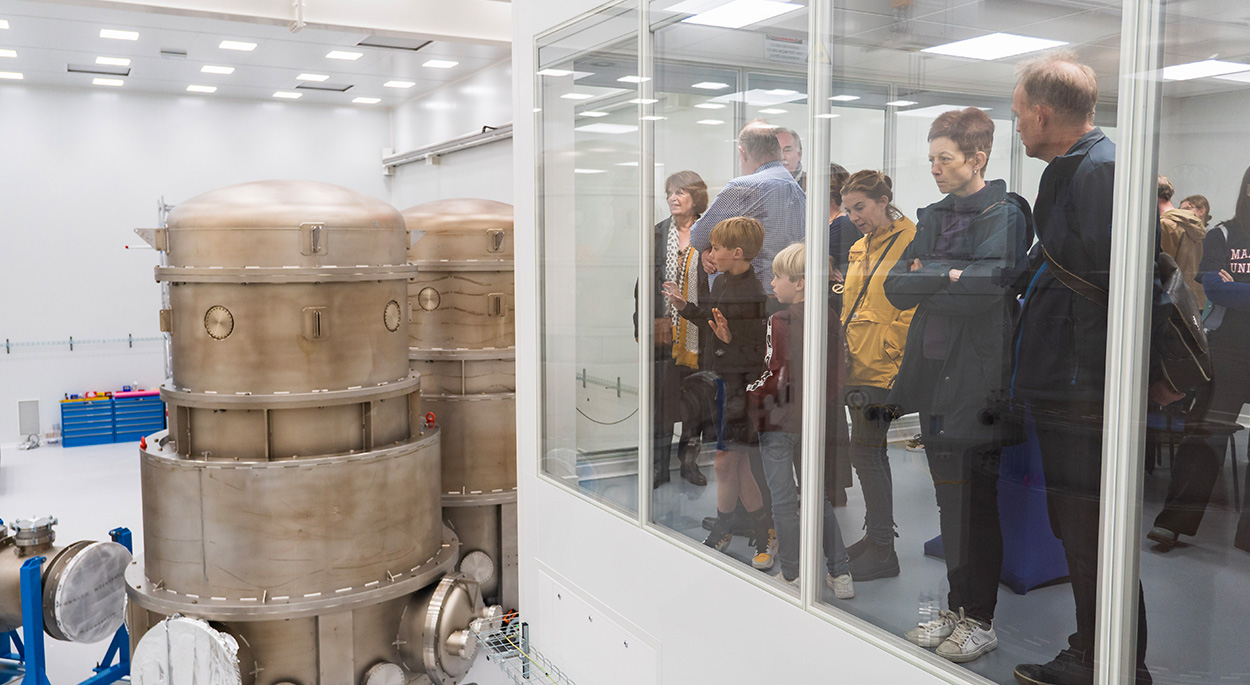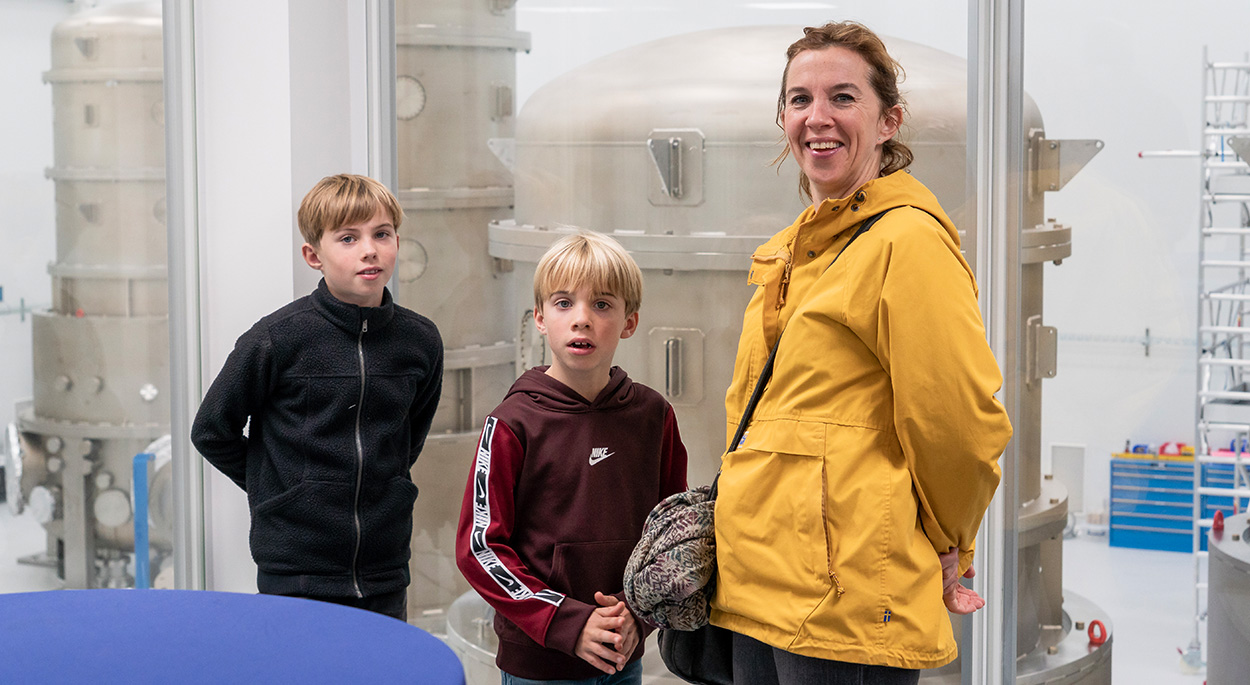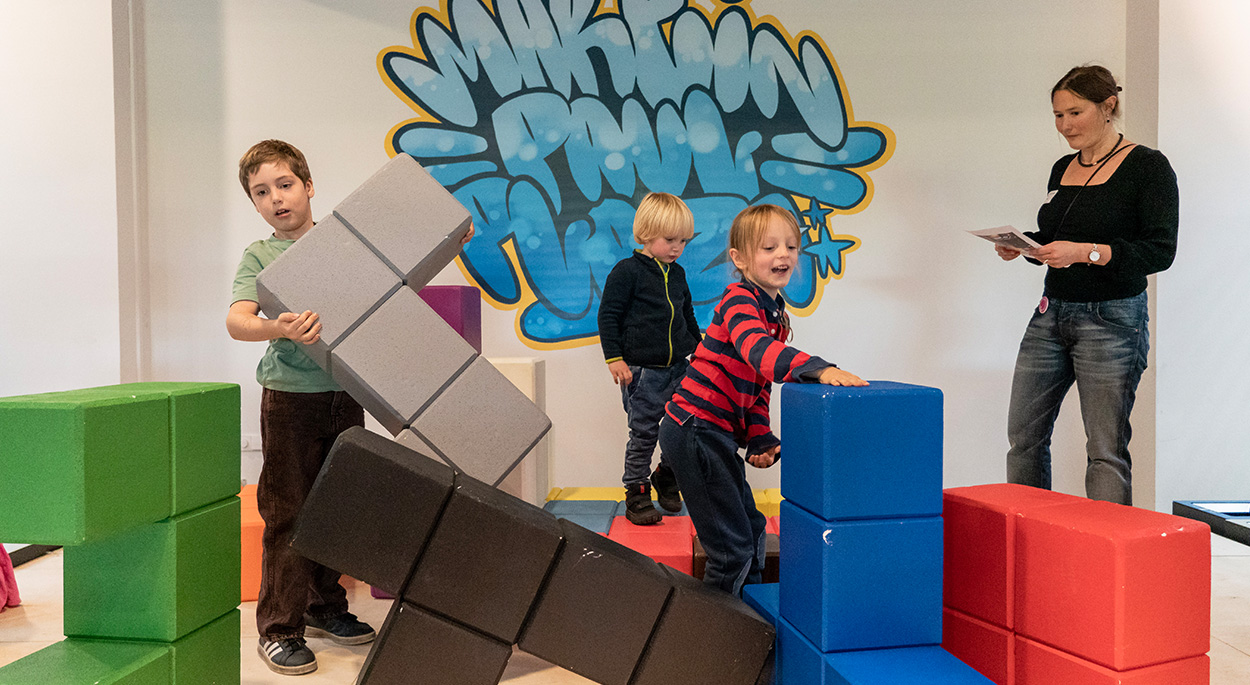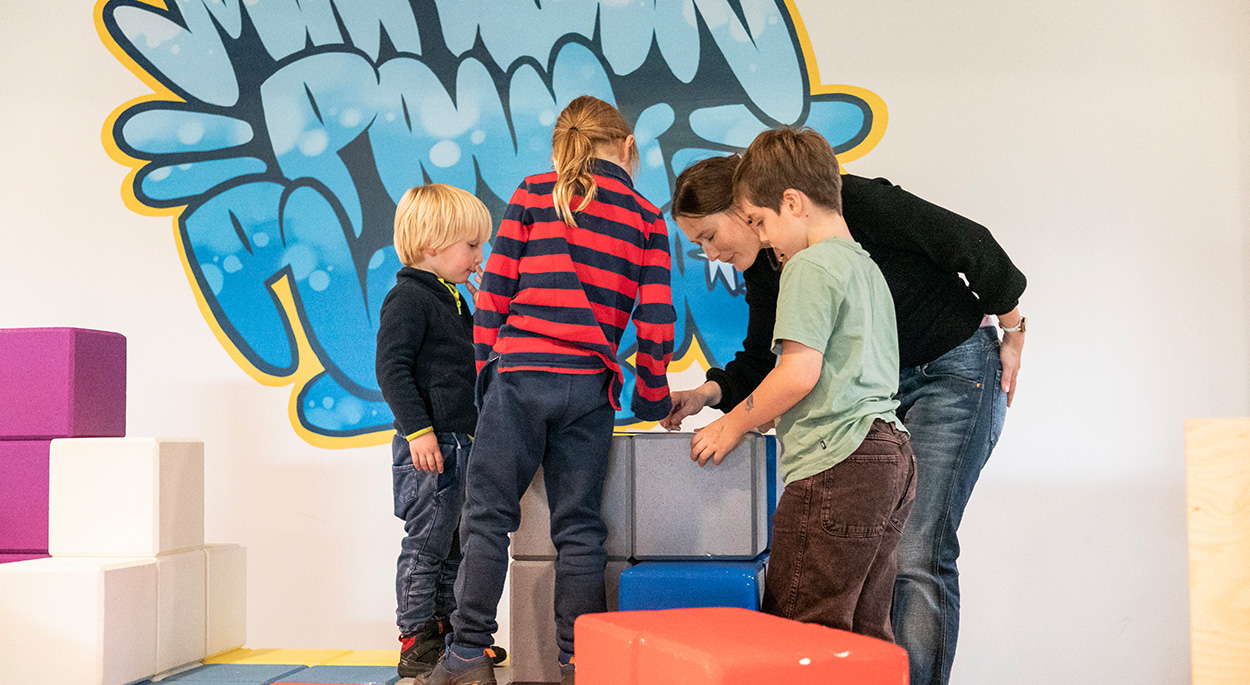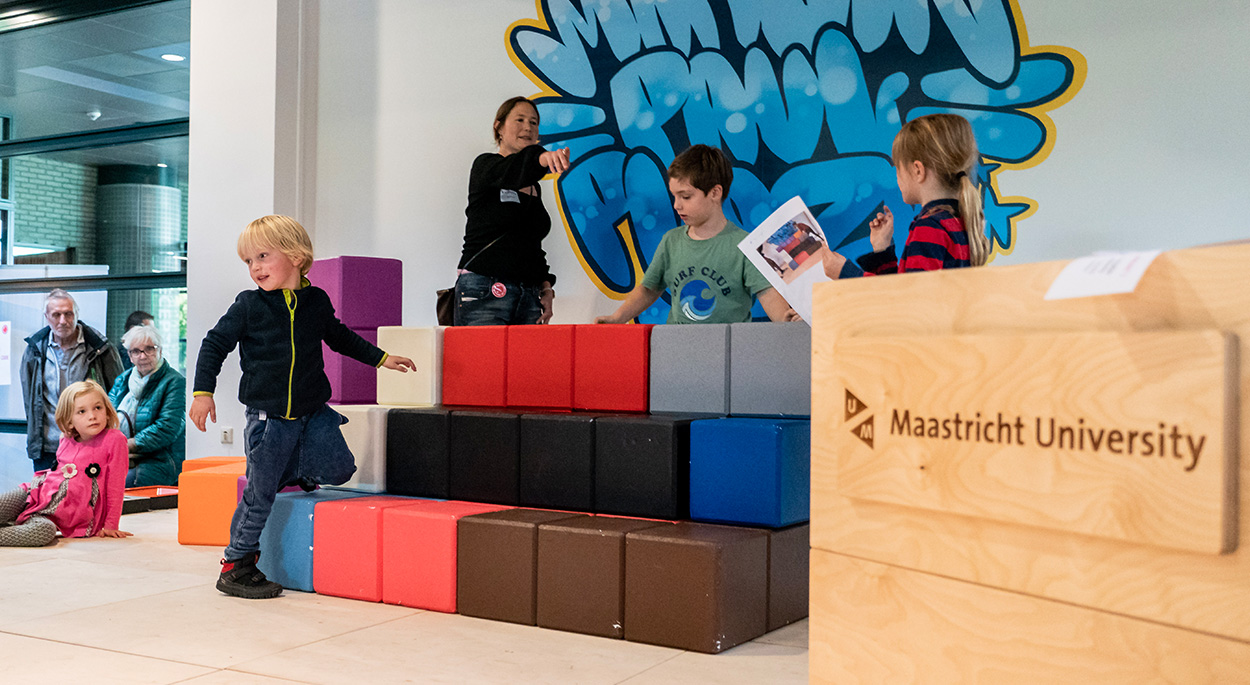 Also read
Much to his surprise, Stefan Maubach, a math teacher at the Department of Advanced Computing Sciences, discovered that making educational videos enabled him to turn education theories from abstract concepts into practical tools.

Scientists from the Brightlands Institute for Smart Society (BISS) at Maastricht University are helping to find solutions to poverty and debt.

Simon Schick (27) a PhD Candidate at Aachen-Maastricht Institute for Biobased Materials (AMIBM). He lives together with his fiancé in Dusseldorf. Simon is currently working on the Marie Sklodowska-Curie BioBased Value Circle Project.