BISCI Summer Meeting 2020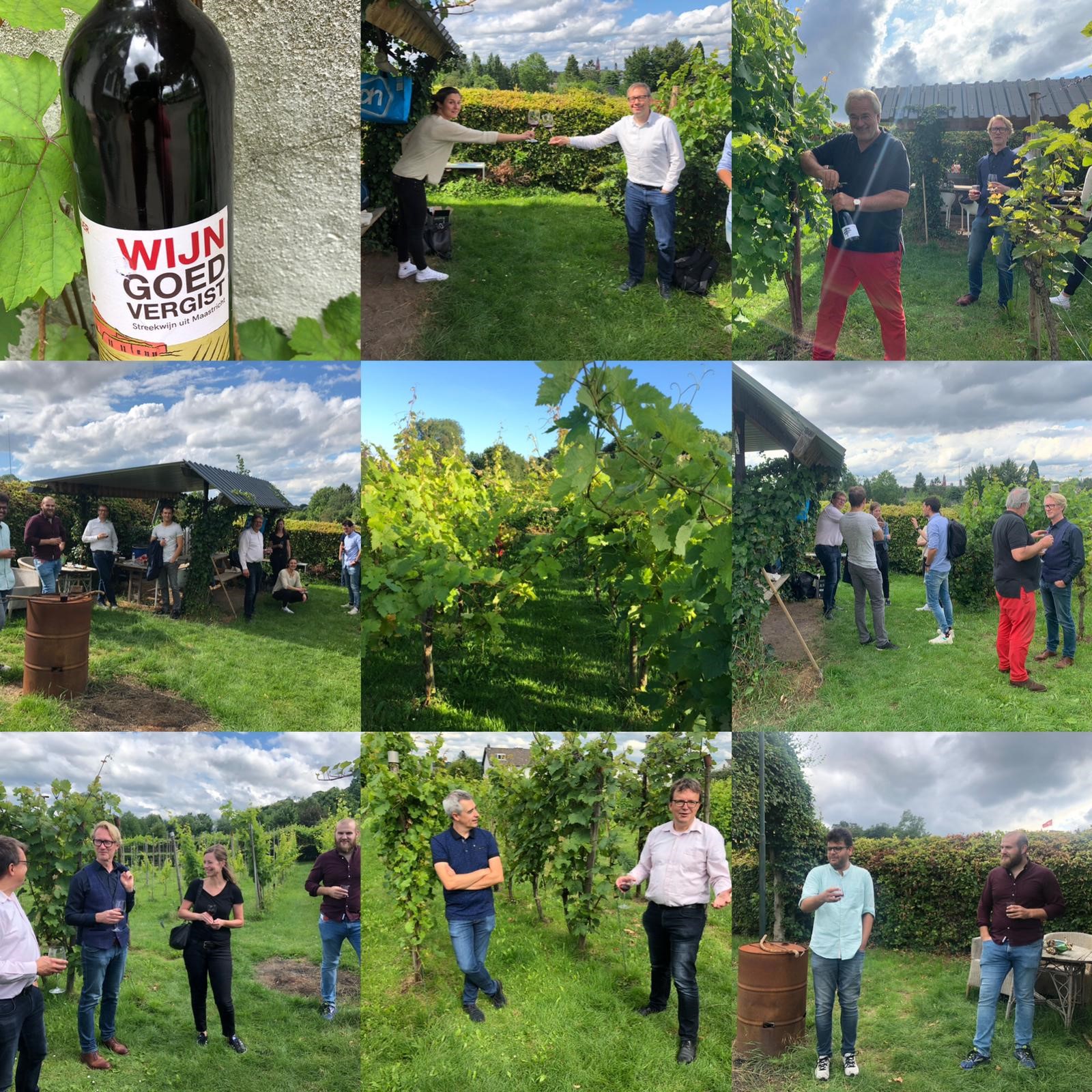 After over three months of virtual meetings, emails and video conferences, Brightlands Institute for Supply Chain Innovation (BISCI) had its first in-person Summer Meeting on 10 July. The venue was a beautiful vineyard on the slopes of Fort Sint Pieter and the gracious host for the evening was Ton Geurts, Business Development Director at BISCI.
A warm and hearty welcome by the host was followed by a pleasant stroll through the vineyard after which, Bart Vos, Scientific Director, BISCI addressed the team and also took the opportunity to introduce the two new members at BISCI, Grant Davis and Shreyas Sridhar.
BISCI colleagues enjoyed the evening with a few glasses of wine and some exquisite Dutch cheese while trying to catch up on conversations that had been limited due to the pandemic over the last few months. The meeting being slightly different than the previous ones because of social distancing and other Corona measures, was still a refreshing and enjoyable break for the BISCI team. Enthused and energised to continue the development of the institute into the second half of the year.
Also read
On 16 November 2023, METRO fellow Haiyang Yu successfully defended his PhD thesis with the title "Rethinking Environmental Salvage and Salvage Law: Towards an Efficient Mechanism for Environmental Emergency Response in Maritime Accidents?"

Starting or running a student initiative as an international isn't always easy. Especially for those who don't speak the language, navigating official documents and systems can prove difficult. The Student Initiative Helpdesk supports students of Maastricht University who are involved in student...

Last Wednesday and Thursday, an international independent External Review Committee has visited CAPHRI.  We are looking back at a positive site visit with a few preliminary key messages, which we would like to share.