An algorithm-mad surfer
In 2016 Marta Dávila Mateu, now a graduate of Data Science and Knowledge Engineering, moved to Maastricht, a city completely unknown to her. Her choice turned out to be a double-edged sword. She found the lack of skate culture depressing, but enjoyed her studies, especially the focus on the mathematics behind data. "I still benefit almost every day from what I learned there."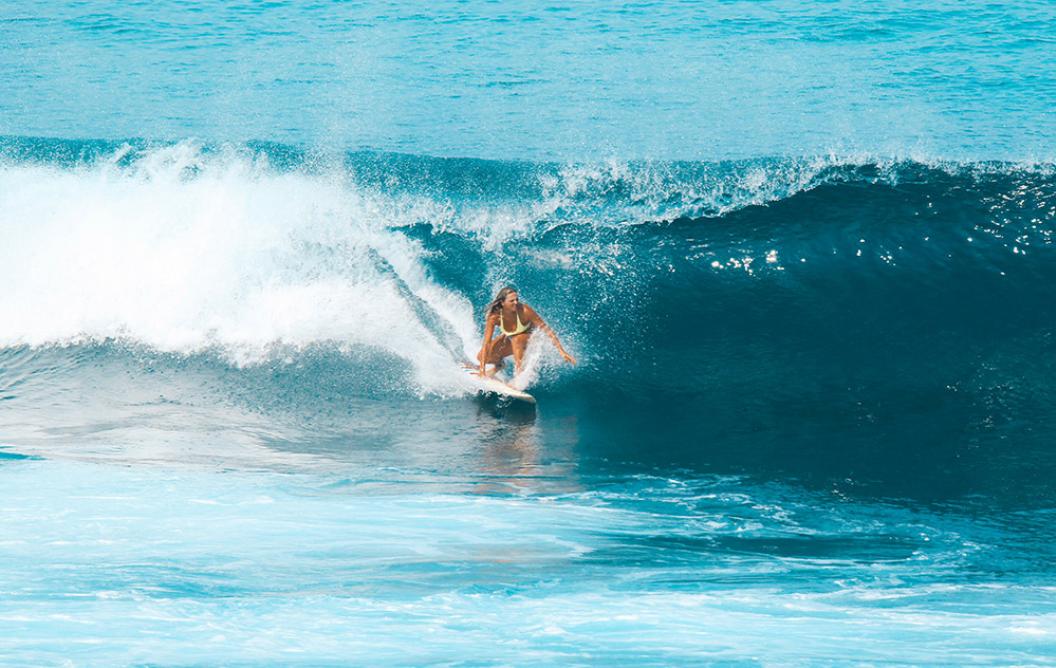 When she chose Data Science and Knowledge Engineering (DKE), Dávila had never heard of Maastricht. She found the programme on the Maastricht University website. "It appealed to me because the emphasis wasn't just on computer programming. I wanted to know more about the mathematics behind data. Everything is data these days, and I love maths. The programme was right up my alley." It was a bonus that the Netherlands has a 'cool' reputation among skaters worldwide. "I live for skating and surfing."
She has nothing but praise for the programme and for many of her teachers. Dávila especially appreciated the personal approach. "They weren't the sort of lecturers who just showed up to teach and then left. They really cared about the students, knew all of us by name. After class they had time for you, asked how you were doing. They talked to you about their work, their research and academic life." Her advice to current DKE students? "Stay and talk to the lecturers after class. Listen to what they have to say—they're sensible people with a lot of knowledge and experience."
Dávila found Project-Based Learning to be particularly beneficial. "You graduate with practical skills and are more than ready for the transition to working life. I still benefit almost every day from what I learned there."
Crazy boat party
Student life in Maastricht also had its merits. She had a wonderful group of friends, including many international students, especially from Italy. "I did a lot of partying in my first year. I remember an absolutely crazy boat party on the Maas organised by International Business students—it was the best party ever. In the years that followed I learned to play hockey and joined a team with other students. Thanks to my group of friends I was able to deal with life in Maastricht."
For Dávila, the big letdown was that Maastricht turned out to be more of a tourist attraction than a skater city. "Also, it rained all the time and the winters were cold. I come from the coast and am used to the sun. I often felt sad, which I called my 'Dutch depression'. In hindsight, I realise this was because I barely did any skating. If I don't skate or surf for three weeks I feel down, and I'm less productive at work. Skating and surfing makes me happy and gives me the energy to keep going and stay motivated in everything I do."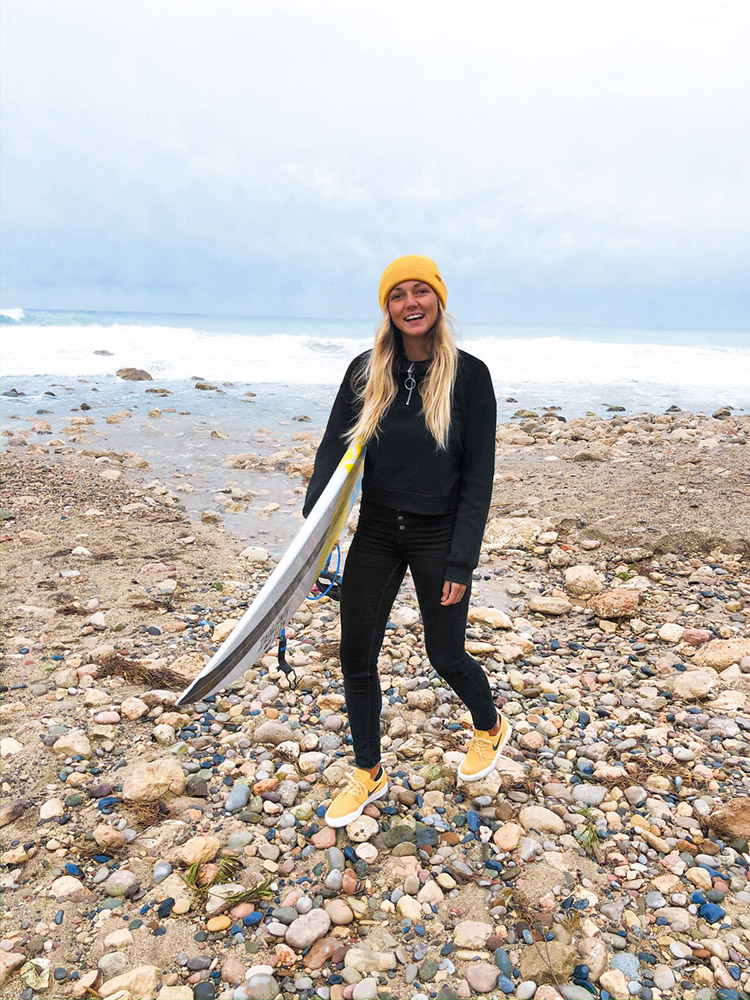 Marta Dávila Mateu obtained her bachelor's degree in Data Science and Knowledge Engineering from Maastricht University in 2019. She graduated from the honours programme MaRBLe 2.0 with an honourable mention. Dávila works as a computer programmer, developing software for the Meteosat weather satellites of the European Space Agency. She is a keen surfer and skater.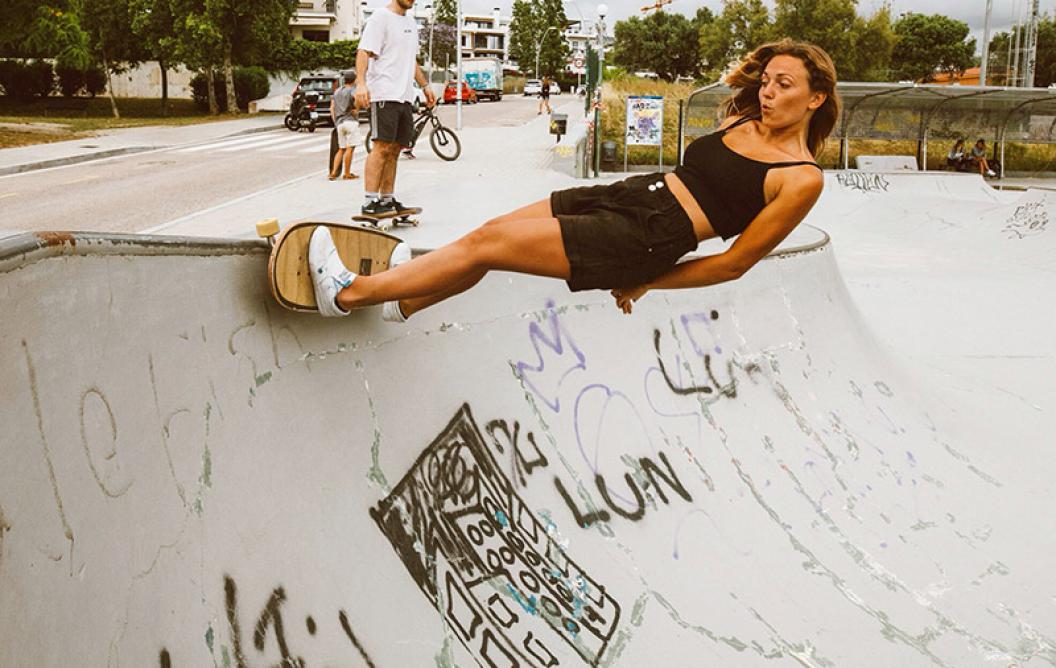 Senior position
Her entry into the world of work went smoothly. Dávila agrees that DKE graduates often find this transition relatively easy. She was able to choose from various options in different countries. "It wasn't that the work chose me; I could choose the work." Boldly, she applied for a position as a senior data and software engineer at GTD, a technology company in Barcelona. "Actually, they didn't think I was qualified, but because a friend had nominated me, they let me participate in the recruitment procedure. The application went great."
Her work focuses on Meteosat, a cluster of satellites that make weather forecasts for most of Europe as well as monitoring climate change. Dávila works on software upgrades, improving the accuracy and intelligence of the satellites. "I figured I'd do it for a year at most, but I really enjoy it. I always wanted to pursue an academic career and research the development of algorithms for the application of big data. Now I'm not so sure."
Adrenaline
From the moment she could walk, Dávila was obsessed with balancing on a surfboard and skateboard. She was raised in Sitges, a popular seaside resort in Spain. Thanks to clever time management, she can combine her profession with her passions. "I skate to work and I'm lucky to be able to go to the skate park during my lunch breaks. I go there most afternoons too, and on Friday afternoon my weekend starts with a surfing trip. I spend all my free time skating and surfing. At first I was a bit shy about it at work. You want to be professional and fit in with your colleagues. But my bosses find it funny that I can combine both."
The skate and surf scene would seem to be worlds away from the culture of computer programmers. Not so, Dávila says. "In both worlds, if you want to get results, you have to keep on trying. It takes discipline and perseverance." And the difference? "Surfers and skaters are very relaxed; they seek fun and adrenaline, extreme activities that require little thought. Whereas mathematicians and data scientists like logical challenges, they get a kick out of thinking. Surfing and skating help me let go of my work, so I can return to it afterwards full of energy and a fresh perspective. And because at work I use my brain rather than adrenaline, I can come back to the sport stronger. This way I get the best of both worlds."
Also read
At EGGXPERT, a local startup, two waste products from eggs are put to use in the production of facial masks and wound plasters. Co-founder Chang Liu was one of the first graduates of the master's in Biobased Materials at the Faculty of Science and Engineering.

Until recently, palaeontology and evolutionary biology were not among the key disciplines at UM. This is set to change, say the newly appointed professors José Joordens and Leon Claessens.