UM alumni meeting
Meeting Minds: Alumni Day September 9th, 2022
On 9 September 2022, Maastricht University will organize the Alumni Day 2022. The theme of the Alumni Day will be 'Meeting Minds' and the event will take place at 18:00 in Maastricht, at the unique Tapijnkazerne.
Have you already graduated or are you graduating soon from Maastricht University or UMIO? You are welcome at the Alumni Day 2022! Meet fellow alumni, expand your knowledge, discover the beautiful city of Maastricht and enjoy the PAS Festival.
For this edition we have put together a special interactive program to learn from each other in the field of current themes such as Career Development, Lifelong Development, Sustainability and Entrepreneurship.
Do you want to bring a guest? Please register for the Alumni Day via the green button. Guests are most welcome when registered!
Below you will find the program overview.
Registration
For registration: click the green button. 
Once we have received your registration, you will receive a confirmation e-mail.
Important: we think it is important to prevent unnecessary waste of food. If you are unable to attend the event after all, let us know at least two days before the event and send an e-mail to: alumni@maastrichtuniversity.nl.  
Program
| | | |
| --- | --- | --- |
| 18:00 | Registration with drinks and Network Bites | Tapijn Z |
| 19:00 | Opening by Prof. Dr. Rianne Letschert, Maastricht University President | Tapijn 11, F0014 |
| 19:10 | Nikolaus Widmann, Founder and CEO Inewa, Chief Innovation Sustainability Strategy Officer Elevion Group | Tapijn 11, F0014 |
| 19:25 | Prof. Onno van Schayck, Professor of Preventive Medicine, Maastricht University: "The Healthy primary school of the future" | Tapijn 11, F0014 |
| 19:40 | To the networking Tables |   |
| 19:50 | Start first session Alumni Networking Table | Various rooms at Tapijn 11 |
| 20:20 | Wrap up first session |   |
| 20:25 | Change rooms |   |
| 20:35 | Start second session Alumni Networking Table | Various rooms at Tapijn 11 |
| 21:05 | Wrap up second session |   |
| 21.10 | To the PAS Festival |   |
| 21:30 | Drinks at the PAS Festival | Bouillonstraat 3, Coffee corner (common room) |
Find more info about the speakers here.
Alumni Networking Tables
For professionals who would like to share their experiences and be inspired by fellow Alumni, we organize two rounds of 'Networking Tables' under the supervision of a supervisor.
How does it work?
There are two rounds of Networking Tables and after each round you change rooms and tables. You will be classified based on your interest, which you can indicate when registering online. The purpose of the Networking Tables is to share knowledge and personal experiences. The topics form the basis and together with your fellow Alumni you will discuss: Career Development, Lifelong Development, Sustainability and Entrepreneurship. A supervisor will lead and monitor the discussion. Classification is based on preference. We try to take this into account as much as possible. Be surprised and inspired by the experiences of fellow alumni!
Alternative parking places
Prins Bisschopsingel (3 minutes walk)
If you want to park on the Prins Bisschopssingel, cross the first intersection with traffic lights at the end of the bridge and then immediately take the small service road that runs parallel to the "Prins Bisschopsingel".
Sint Hubertuslaan (3 minutes walk)
An alternative is parking on the "Sint Hubertuslaan". This is possible under similar conditions as at the "Prins Bisschopssingel". If you choose this, at the end of the "Kennedybrug" turn right at the intersection with traffic lights and take a (paid) parking space on the left side of the road (park side).
Parking Maastricht Stadspark 1 (8 minutes walk)
A third option is to park your car at "Maastricht Stadspark 1". To get here, you need to take an earlier exit on the "Kennedy Bridge" just after crossing the Maas. At the end of the exit, go straight and find the car park on your left.
By train
To visit the Alumni Day by train, you need to travel to Maastricht Central Station. From there it is about a 20 minutes walk to Tapijn. You can also take the bus from the central station to "Tongersestraat" and then arrive at Tapijn after a short walk of about 6 minutes. Check in advance www.9292.nl or www.arriva.nl for the most up-to-date travel information.
PAS Festival
The free Pleasure, Art & Science Festival (PAS) is being organized on 9 & 10 September 2022 on different locations. The joint drink after the networking tables will be at the PAS Festival, location Bouillonstraat 3, large garden. At the time of arrival, the Sally Dance Company Maastricht will present two choreographies of talented makers from the Dance Lab. This will be followed by the musical clowns of Okidok and the soulful blues of Robbert Duijf. For more information about the program in the large garden click here. Every participant receives extra consumption vouchers for the PAS festival at the registration. For more information about the PAS Festival click here.
Do you have any questions? Please send an e-mail to alumni@maastrichtuniversity.nl. We are happy to help.
The UM Alumni Office is looking forward to meeting you on 9 September 2022!

---
In addition: Lifelong Development Day 2022, September 9th, 12-18h, Tapijnkazerne
Prior to the UM Alumni Day, Maastricht University organises a "Lifelong Development" event for professionals from 12-18h. You are most welcome to join this program as well!

With inspiring panel discussions and interactive break-out sessions, you can expect an entertaining and informal afternoon where you will learn more about what the university has to offer for professionals. If you want to extend your visit to Maastricht that day, please be invited to also sign up for this initiative, which will take place at the same location.​ 
For more information and registration click here.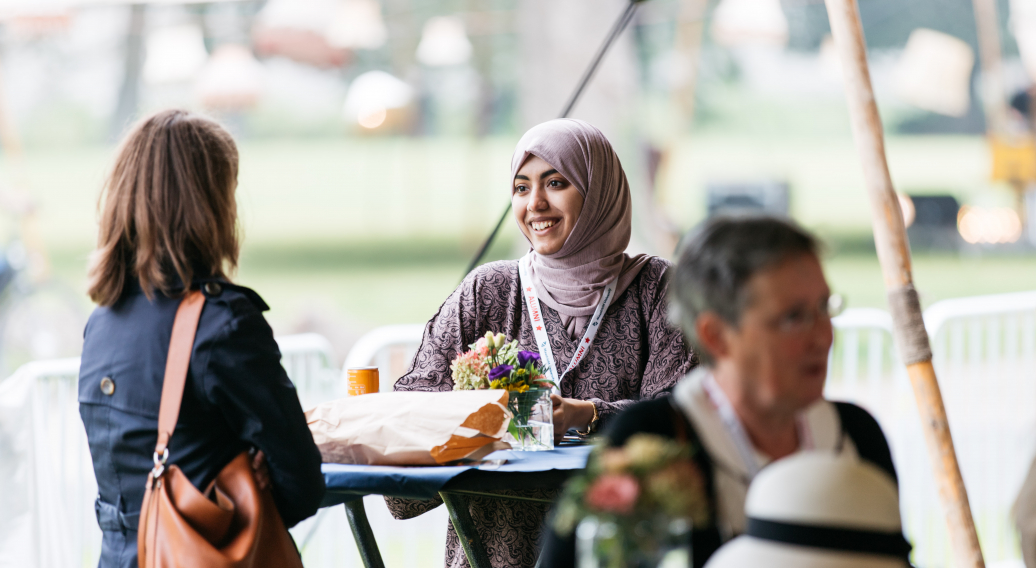 Tapijnkazerne (Tapijn 11)
Date: Friday September 9th
Time: 18:00-00:00
Location: Tapijnkazerne (Tapijn 11) Maastricht
Language: English
Parking: Vrijthof or Sphinx (paid)