The Margin of Appreciation as the Bridge Between the Universal Presence of Human Rights and Their Concrete Implementation
In the last two decades, the margin of appreciation has become a cornerstone of the Convention system, but it remains a contested and undertheorized concept. Stijn Smet argues that the European Court has never fully explained exactly what the margin of appreciation is or does. J.G. Merrills notes that the margin of appreciation is fraught with difficulty, and Steven Greer concludes that the most striking characteristic of its application remains its casuistic, uneven, and largely unpredictable nature. This ambiguity primarily concerns the question of when and why the Court grants states a 'certain', a 'narrow', or a 'wide' margin of appreciation. On the one hand, this elusive character enables the margin of appreciation to function as a 'lubricant' in the Convention system. On the other hand, this elusive character might undermine central legal principles such as legal certainty and the rule of law.
This colloquium will analyze the margin of appreciation as the bridge between the universal presence of human rights and their concrete implementation. It is organized by the Department of Foundations and Methods of Law in collaboration with the Maastricht Centre for Human Rights.
This colloquium will be conducted in a hybrid format offering attendees the option to join virtually via Zoom or in-person in Maastricht.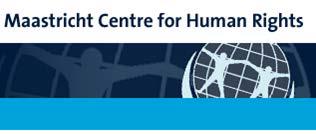 Venue: Faculty of Law
Conference room: Kap2 1.028
Contact: 
PROGRAMME
13.00h
Welcome with coffee
 
Chair: Antonia Waltermann (Maastricht University)
13.15h

Word of welcome and introduction of the general theme by Roland Pierik (Maastricht University)

 
First Session
13.30h

Esra Demir-Gürsel (Humboldt-Universität, Berlin):
The Assumption of Conflict Underlying the Democratic Necessity Analysis of the European Court of Human Rights.

14.00h
Monica Claes (Maastricht University): Of common standards and national discretion: dealing with diversity in EU fundamental rights law
14.30h

Roland Pierik (Maastricht University): The role of the Margin of Appreciation in Controversial Cases Before the European Court: A Legal, Political, and Pragmatic Analysis

15.00h
Break
 
Second Session
15.30h

Sejla Imamovic (Maastricht University): Margin of Appreciation in Protocol 15 ECHR: A Symbolic Change?

16.00h

Andreas Føllesdal (University of Oslo): How to Improve on the Margin of Appreciation Doctrine – Perspectives from Democratic Theory

16.30h
General discussion
17.00h
Drinks
18.00h
End