Prof. dr. Wouter Werner
Law and Popular Culture 2023 Lecture: How do you feel? Conceptions of justice in documentary film
It has become quite common to use documentary film in legal education. Since many documentary films deal with issues of law, truth and justice they have become popular material to illustrate legal and societal issues in an accessible way. However, documentary film is more than just an illustration of an argument on screen. It offers a specific mode of (re)presentation that differs significantly from for example academic writing. When using film in legal education, it is necessary to be aware of the overlaps and differences between different forms of communication. What is needed, in short, is some visual literacy in order to understand the specific form of storytelling that takes place on screen. In this lecture, I will focus on a topic that is central to both law and documentary film-making: the representation of justice.  Through a discussion of some films on international crimes and atrocities, I will set out how modes of documentary film making relate to representations of justice.  I will show how both law and documentary film rely on a combination of evidence, narration and argument. However, I will also show, quite literally, how film as a medium changes the way in which these elements are combined.
Wouter G. Werner is professor of international law at the Vrije Universiteit, Amsterdam. He also holds a position as extra-ordinary professor at the University of Curacao. In 2022 he published the book Repetition and International Law (Cambridge University Press). Currently, he is working on the intersection of international law, film and theatre.  His research deals with theatrical techniques and legal interpretation, re-enactment as tool in legal education and a study of the theatrical character of the Security Council. He is part of an interfaculty working group to develop a minor on film as a mode of knowledge production in law, science and religion.
Organization
Law & Popular Culture brings out the manner in which popular culture affects law and its understanding by actors in society. This academic movement explores law in different environments, such as art and entertainment, as well as cultural movements as phenomena to which the law must relate. 

The Law & Popular Culture Roundtable has become a relied upon forum, within the Faculty of Law of Maastricht University, to discuss approaches to this area of study. The Law & Popular Culture Lecture Series will now host renowned scholars from different Universities, presenting their work and ideas on law and popular culture. Underlining the value that non-conventional approaches to law offer to a better understanding of social sciences, this Lecture Series aims at sparking continuous debate and dialogue.
At the end of our Annual Lecture, you are cordially invited to continue the discussion over drinks.  
This event is organized by Eline Couperus, Agustín Parise, Livia Solaro, and Arthur Willemse, with the support of the Science Committee of the Faculty of Law of Maastricht University.

PLEASE NOTE: the registration deadline is September 11.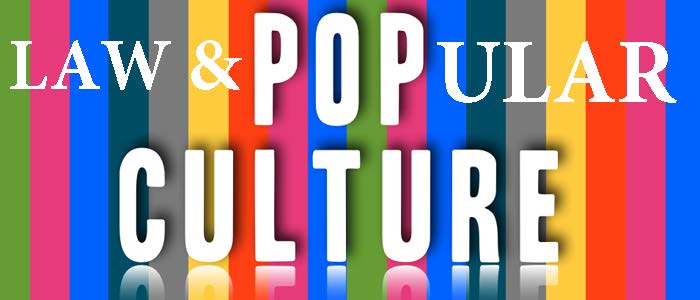 Maastricht University, Faculty of Law
Hosted by Law Events Office
Contact: chantal.meertens@maastrichtuniversity.nl