Experimental Health Psychology
The Experimental Health Psychology (EHP) research group studies the role of human psychological processes in the generation and maintenance of bodily distress. It aims at furthering the understanding of psychological mechanisms underlying health and disease and applies this knowledge to prevention, assessment, treatment and rehabilitation of individuals with ill health. 
The emphasis is on pain and pain disorders, but we have also research lines focusing on sexual functioning, tinnitus, psycho-oncology and positive psychology interventions. The approach is primarily experimental and encompasses fundamental research, prospective longitudinal studies as well as therapeutic intervention studies. A common theme across the various topics is the role of learning processes in the etiology, maintenance, and treatment of bodily symptoms.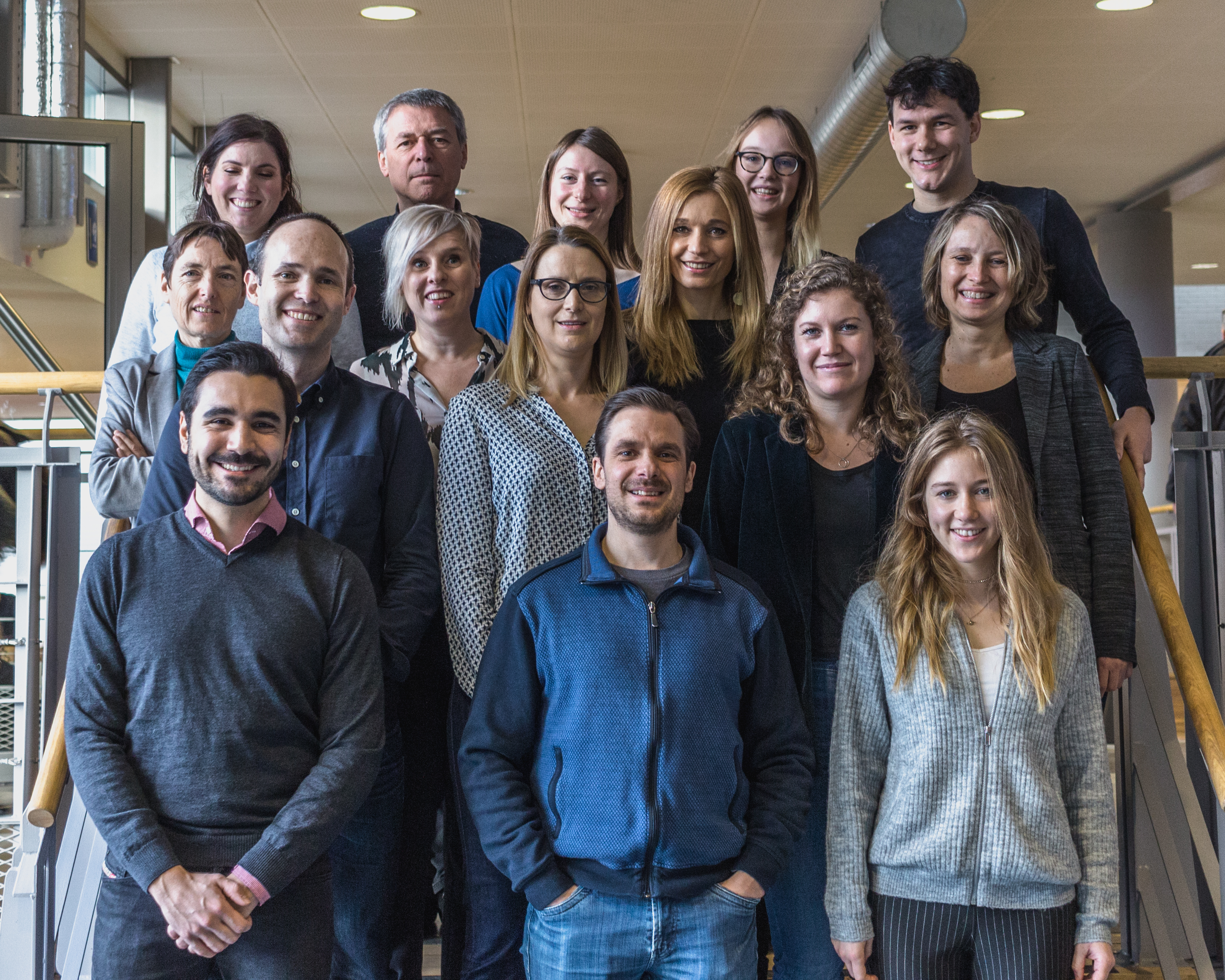 Internationally renowned for experimental and clinical pain research
Part of the European pain research network "Pain, action and interference" (PAIN)
First dyadic sex lab in the world
Staff teaches on somatic symptom and bodily distress disorders, sexuality and positive psychology
Research lines
Sex research
Sex research
Experimental studies are conducted to elucidate basic mechanisms of sexual functioning, with a main focus on relational dynamics, sexual synchrony, and dyadic interactions between partners. For this, psychophysiological, observational and diary assessment are used, in both partners. We have installed the first dyadic sex lab in which we measure psychophysiological responses of both partners simultaneously in response to endogenous and exogeneous sexual stimuli. New instruments are being developed to induce vaginal pressure and measure pelvic floor muscle tension in the context of genital pain and a mobile version of the penile and vaginal plethysmograph has been developed to measure genital sexual arousal in a non-lab context.
Clinical studies mainly focus on female genital pain disorders, approached from a dyadic perspective. This line of research involves psychophysiological research into the mechanisms of genital pain and the efficacy of biopsychosocial intervention.
A selection of our current research themes:
Sexual synchrony and coregulation of sexual arousal responses between partners
The link between sex and attachment
Sexual information processing
Genital pain from a biopsychosocial perspective: the role of pelvic floor, sexual arousal and psychosocial risk and resilience factors
Genital pain from a learning theory perspective: the role of fear generalisation
Sexual self-concept and sexual well-being in transgender people
Positive psychology
Positive psychology
In the positive psychology research line, we mainly focus on the role of optimism. In experimental research, we use a writing and visualisation technique (Best Possible Self) to (temporarily) increase optimism and study its effects on several outcomes (self-report, behavioural, and psychophysiological). In clinical research we apply this technique (as stand-alone or combined with other positive psychology exercises) to patients with bodily disorders to help them to better cope with their condition.
A selection of our current research themes:
Cultural differences in responsiveness to positive psychology techniques
Optimism induction as a reinforcement of exposure treatment
Efficacy of a positive psychology program for chronic pain and tinnitus patients.
Staff members
Postdoc
PhD candidates
Support staff
Media and more information