Coffee Bars in Maastricht: Alley Cat Bikes and Coffee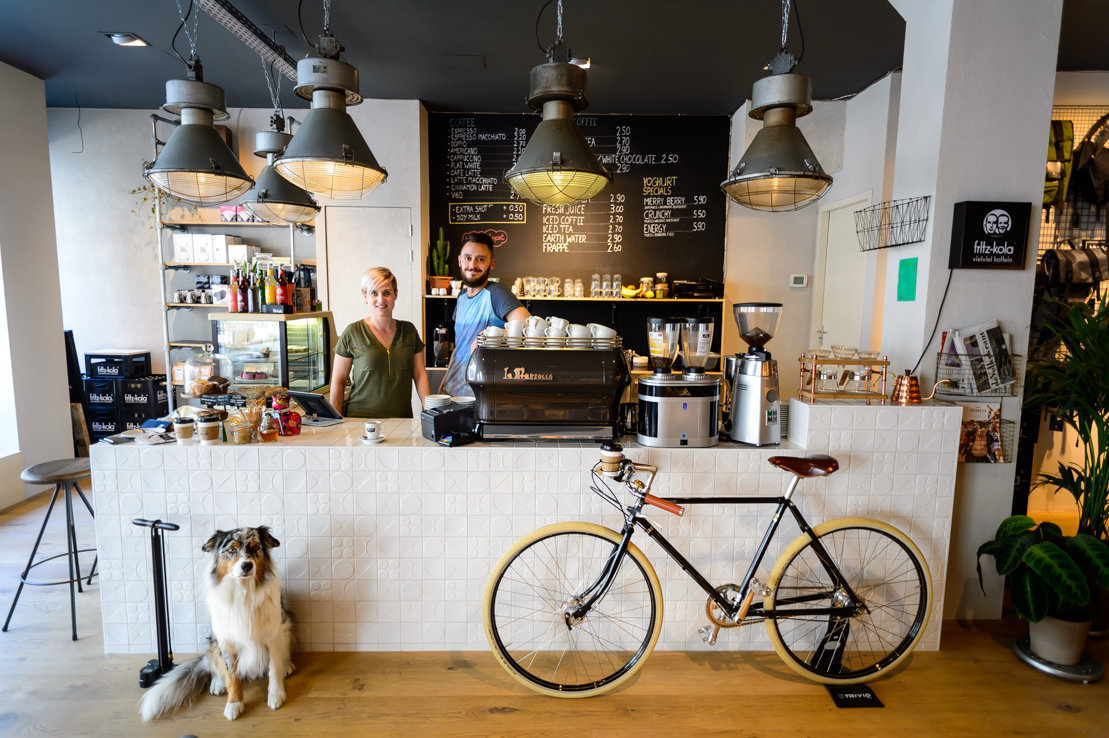 Maastricht is well known for its historical city centre, shopping and hilly surroundings. However, since the foundation of the University of Maastricht, a younger, more international generation has entered the stage. Inevitably, these new inhabitants have an impact on the city as they come from various backgrounds with different lifestyles, preferences and demands. A necessity for many students is a relaxed environment to study, and enjoy a good cup of coffee accompanied by homemade cake while keeping up-to-date via a WiFi connection.
As quite a few international students come from a country wherein coffee is so much more than the traditional Dutch drip coffee, Maastricht's entrepreneurs saw the opportunity and several coffee bars, where coffee is served with craftmanship and passion, enriched Maastricht. In this new column we will visit the many coffee bars that Maastricht has to offer and we will meet the passionate owners, hear their stories, show their place and of course taste their coffee! We'll kick off this column with the 'new kid in town' Alley Cat Bikes and Coffee.
Located 50 meters away from the market, Alley Cat Bikes and Coffee is a spacious coffee bar where the love for bikes (you can stall it inside) and coffee comes together. Located in the Hoenderstraat (side street of the Markt), the bar is run by the couple Renske Tackenberg and Ruud van Loo together with Jack, their 2-year-old Australian Shepherd. Renske and Ruud both have a background in healthcare and switched careers as they opened Alley Cat Bikes and Coffee on June 6 this year.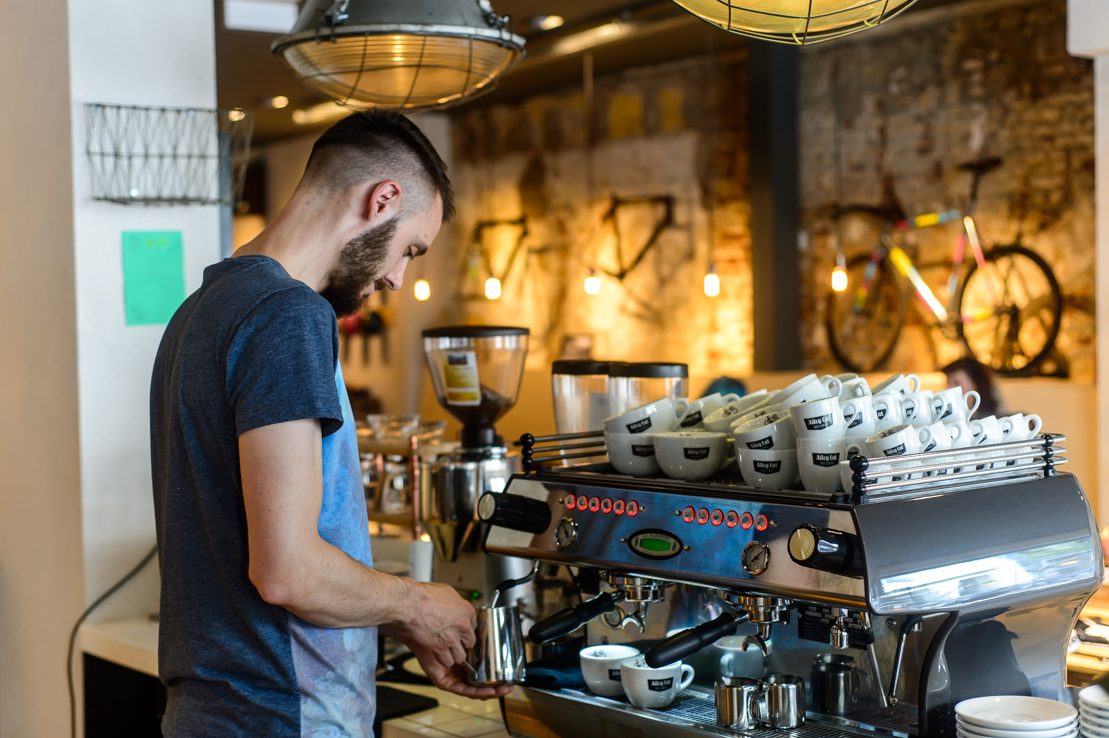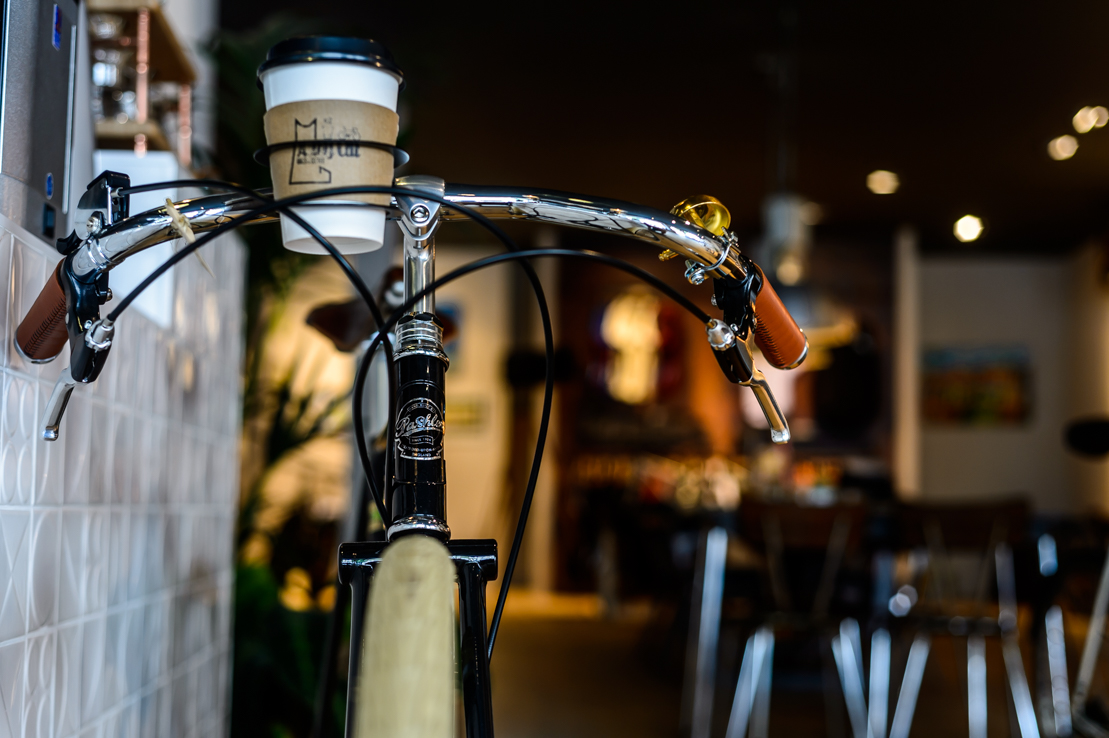 How do you explain the rise of new coffee bar in the Netherlands?
Ruud: I think people in general never appreciated coffee the way they do now. They became aware because of the big companies who introduced new home coffee brewing machines that coffee can be in all sorts of tastes and that there is so much more than just the average drip coffee that is traditionally used in the Netherlands. Furthermore, people travel a lot more nowadays and visit countries where coffee is so much more than what they are used to. As people are discovering the diversity of coffee with their new machines at home, the restaurants and bars couldn't stay behind and stepped (or still need to step up) their game in order to stay in front of the home machines. Just ask around, everyone can remember their first good cup of coffee and we try to offer the best!
What do you hope to bring in with your business?
Both: We hope to create a place where people can bring in their bike (Yes you can stall your bike inside!) sit down and relax, work, study or whatever they like to do while enjoying a quality cup of coffee and a nice piece of cake. For the future, we would like to create a community with people who share the same passion for bikes and coffee and organise events like: coffee workshops and bike rides.
Where does the passion for Coffee and Bikes come from?
Ruud: I started cycling when I was a kid, but soon I was more intrigued by the mechanics of cycling than riding itself. The passion for coffee came when I was in New York where I saw the diversity of the several types of coffee. I bought the little red machine and started to explore the world of coffee, what do I like, what type of bean do I need for the perfect espresso, how do I make a good espresso, cappuccino. In short, I started to experiment in order to master the art of coffee as best as I can.
Renske: Ruud dragged me into both and now I am as passionate about coffee and cycling as he is. For example, I never could imagine all the work and dedication that goes in a good cup of coffee and how much variation you can create when making changes to each step. Moreover, I am crazy about cycling as well and love to ride my bike.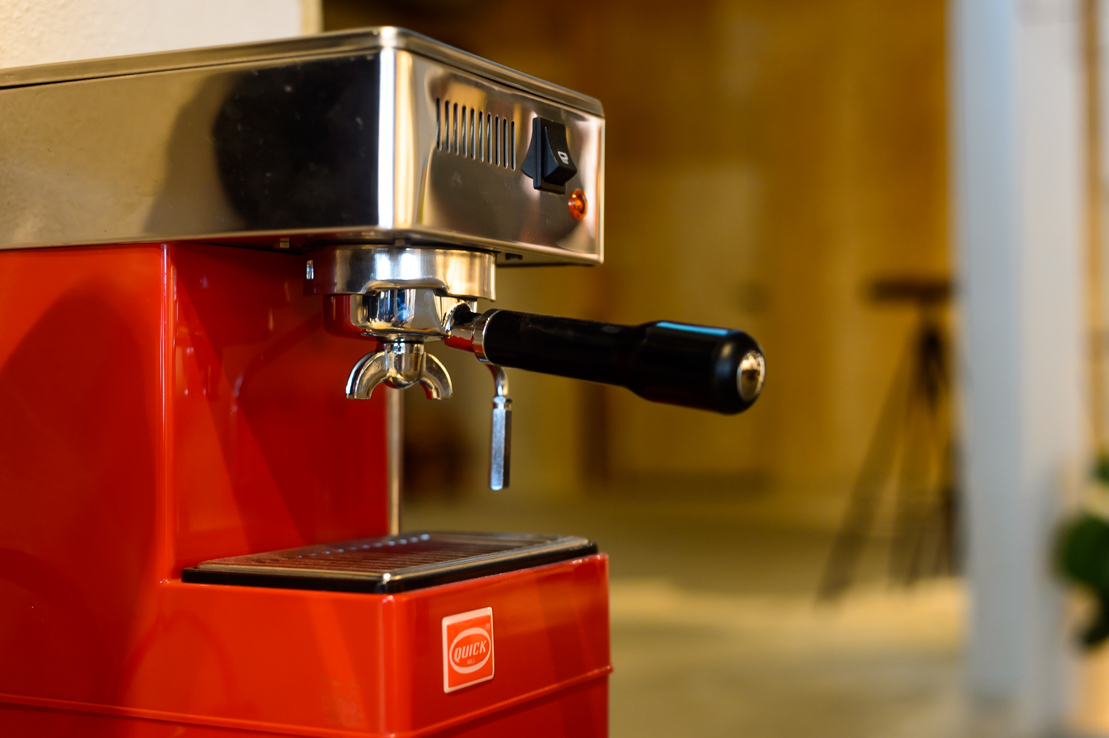 Bikes, Coffee and Maastricht:
Both: The south of Limburg is well known as the cycling area in the Netherlands with its hills, attracting not only leisure cyclists but also professionals to this area. Moreover, one of the big cycling classics, Amstel Gold Race, starts in Maastricht on the Markt and brings the cyclists over all the famous hills in the surroundings. This race is also our favourite event that Maastricht has to offer. So one of the reasons to start our business here is that Maastricht is the centre of cycling in the Netherlands. Another is the university which brings a whole new international generation to the city that we hope to serve. Furthermore, Maastricht is well known for its restaurants, shopping and historical city centre, thus attracting tourists from various countries who hopefully feel like dropping by our place as well! As Maastricht is already notorious for its cuisine we feel that we (and some other coffee bars) can contribute by setting the bar on the quality of coffee higher. Furthermore, we also sell bikes to people who are looking not only for a reliable way of transportation but people that want a unique and special bike that they can cherish.
Alley Cat and students:
Renske: We would probably not have settled here when the university wouldn't be here as it's the university that brings young ambitious international people to Maastricht that changes the dynamics of the city. For example, last week there was a student from America that told me so much about the country that it almost feels like I've been there myself. However, we don't only aim at students, we hope to become a place where students, locals and tourists mingle and where we can share our passion for coffee and cycling.
The perfect place to relax in Maastricht?
Both: After a long day of work, walking along the Maas, sun going down. You see people, sporting, relaxing BBQ-ing, just having a good time.
Maastricht in three words:
Both:  Diverse, cosy, vivid.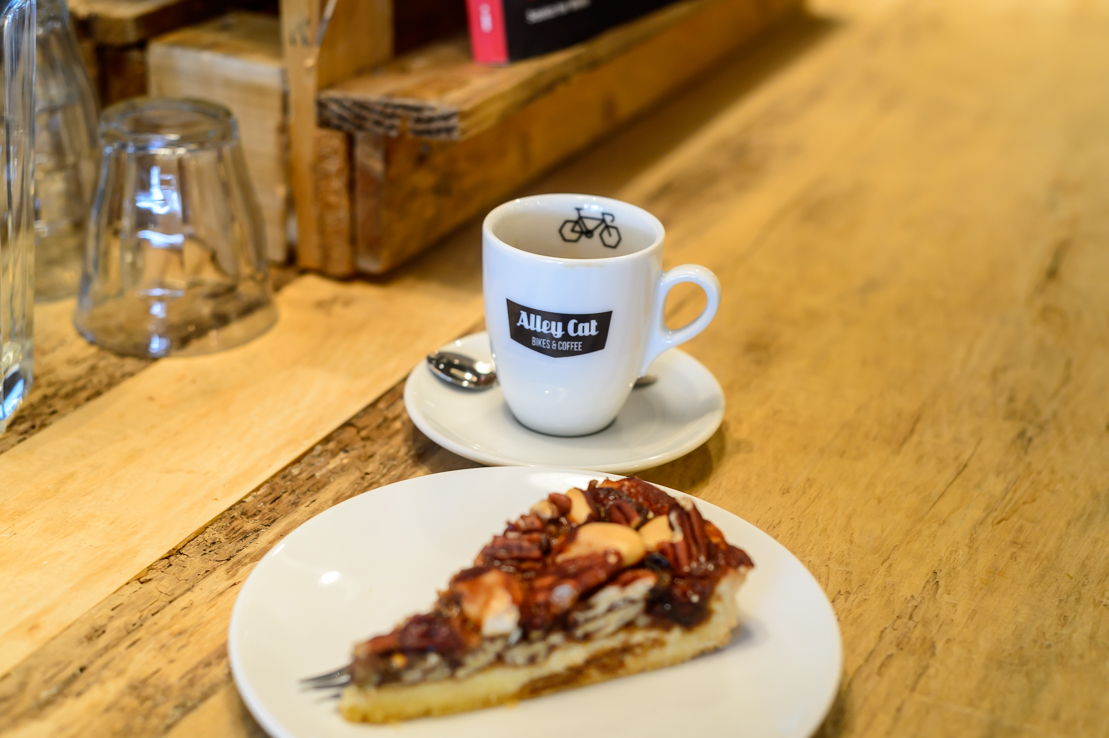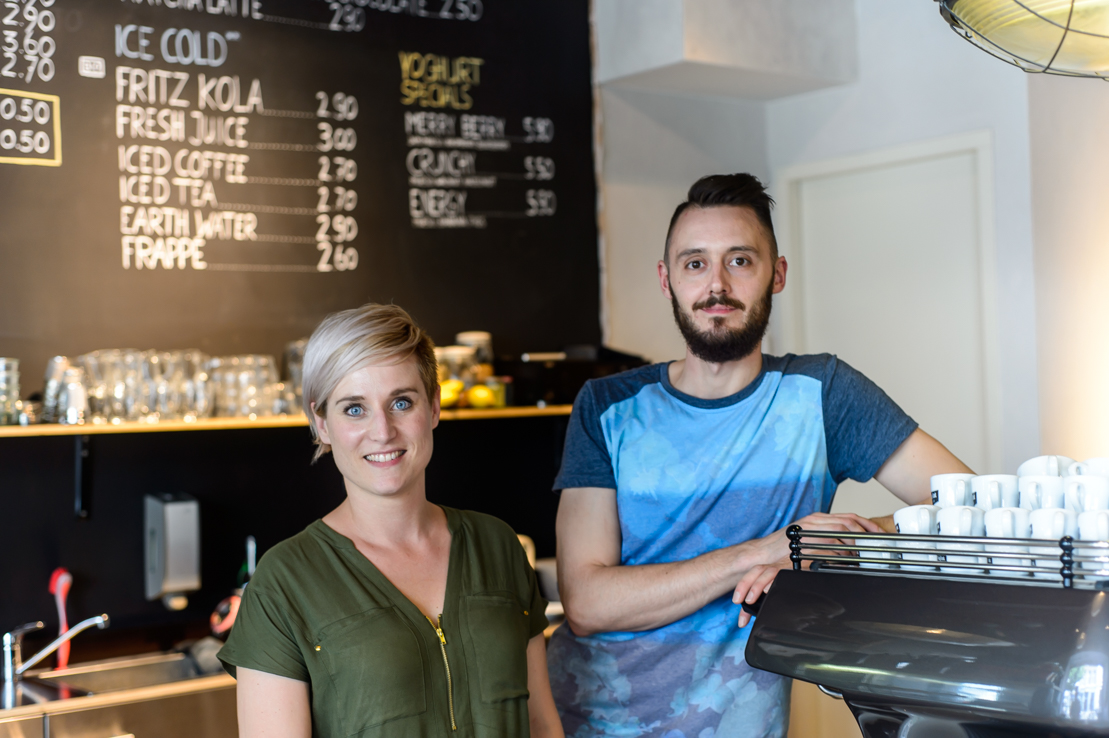 Verdict:
The place: as a coffee lover and former cyclist, I absolutely love the fact that both come together in a relaxed environment where you can just come in to study while being around such awesome bikes.
Coffee: I always drink my coffee black and prefer a good strong cup, I've tried a doppio (double espresso) and ever since, that is my standard order here.
Photography: © Brian Megens
Alley Cat Bikes and Coffee
Hoenderstraat 15-17
6211EL Maastricht
About the author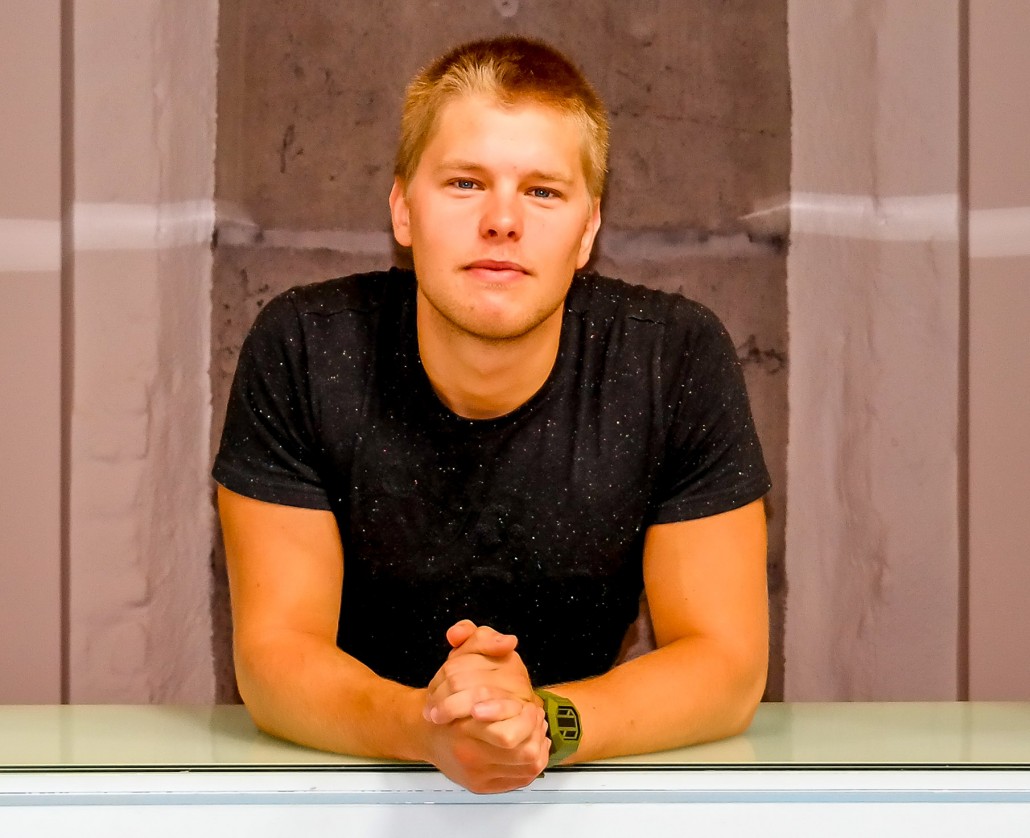 Brian Megens studies Media Culture at Maastricht University. He was a contributor to the Maastricht Students blog from August 2014 to April 2016.
Other blogs:
Also read
Keir Plaice, a former semi-professional cyclist and 3rd year Bachelor Arts and Culture student, is embarking on a cycling ride of a lifetime. He is riding the route of the original Tour de France of 1903 and documenting his experience in his Le Grand Tour column in the cycling magazine Soigneur...

Every year since 2009, fashionistas descend to Maastricht as the city hosts the FASHIONCLASH Festival. It has attracted more than 900 talents from 50 different countries. This year's 8th edition is bigger and better, involving more than 150 designers and artists from all over the world who will...

In a few weeks, Maastricht will play host to the vibrant WE Festival. But what is it? This week we met with Alexandra Frank. A third-year Arts and Culture student, she has been involved with the annual WE Festival since her first year and currently leads its programme committee. Read on to hear more...