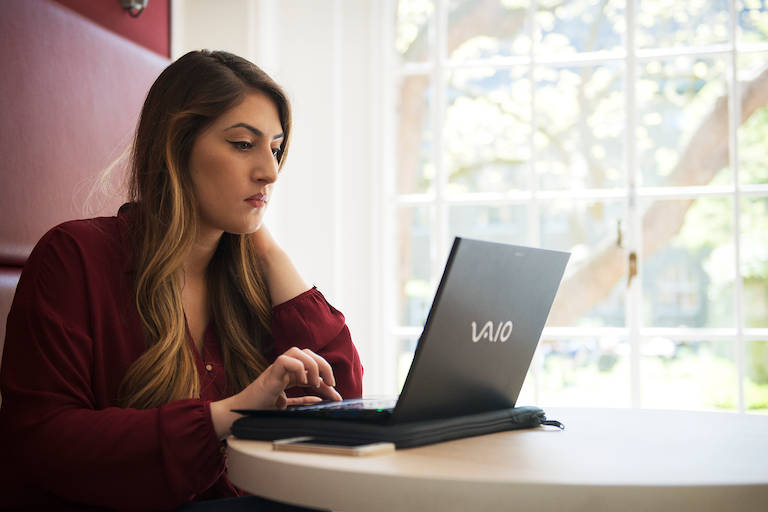 As exams are starting all over again, the library and university buildings become more crowded then ever. Finding a quiet study spot is not possible unless you will participate with the early morning German runs. Luckily there are some secret spots in Maastricht where you can find the peace and quiet you need.
Centre Ceramique at Plein '92 the city library can be found. What most people don't know is that it has a large space where people can read and study in private. It even features music rooms where you can chill out on the piano etc. if that's your thing. Free Wi-fi and enough power-plugs available.
Kiwi - as most of us are coffee addicts anyway, why don't you just study in a bar? Kiwi is very spacious and is pretty quiet during the day. This basically applies to all bars in Maastricht, as most of them only start filling up later in the evening or the night. A lot of the bars even start having free Wi-fi, but power-plugs might be a problem.
The hospital- when entering the lobby coming from the faculty of Psych you enter a main hall. Take the escalators to the top and discover a vast open area with a lot of tables and chairs where doctors can enjoy their break.
Randwijck UM Library- although pretty crowded, it doesn't come anywhere near the crowd that gathers in the inner city library. Especially after 4/5 it gets pretty relaxed to hang out and get your studying going on.

The SSC - despite a limited space, there are some spots at the back of the main hall. The big stairs can also serve as place to read through your notes or chill behind your laptop.
About the author
Joep van Agteren studied Psychology at Maastricht University. He was a contributor to the Maastricht Students blog from October 2010 to August 2013.
Other blogs:
Also read
While I'm writing this blog I'm still calming down from my football match tonight. We lost again (but we finally scored!) and I got very mad (emotional like one of my teammates called it), and since the game was pretty late (10 p.m.), I still need calming down before I can sleep. But this will work.

So you are a prospective student and need to find your way around. You can stroll down the internet to find everything that you need before you arrive here. But why bother? Here's a summary of some of the most basic things you need to know before you arrive.

The Netherlands; well known for its tolerant and laid back view on basically anything (except time). Being openly gay is not a problem. Euthanasia and Abortion are far from taboos anymore. But I guess especially our very tolerant drug policy is welcomed by most people from other countries. Too bad...